The Best Doors of 2023
Door trends continuously evolve over time. Throughout history, doors have been symbols of an array of things. In Ancient Egypt, they were seen as a passage to the afterlife, so instead of doors, they opted for case openings. During the Renaissance era, Spanish doors were made of metal and extremely detailed with depictions of historical figures, nature, and scriptures. Fast forward, hundreds of years later, we have simplified our love for doors with natural wood slabs and fewer meanings behind the style.
Panel Doors: If It's Not Broken, Don't Fix It
Time and time again, panel doors have been the backbone of homes. Typically, in more traditional homes or styles you will see the raised panel design for that extra splash of detail. These doors feature a raised panel that adds depth and texture to their surface, creating an inviting atmosphere. Panel doors are a choice that you can't go wrong with, whether you're looking for a raised panel or even a flat panel! Made with natural wood, panel doors create a beautiful, seamless finish to any space. Panel doors are timeless and durable, that's why they rarely leave the trend cycle! The raised panel style can be found in not only traditional interior design styles but also in Transitional or Grandmillenial styles. Both Transitional and Grandmillenial interior designs have a modern flare but rely on traditional foundations.
Raised panel doors have a slightly raised or higher center panel than their surrounding wood. On the other hand, Flat panel doors are wooden slabs with cut-out panels that featured crisp 90-degree angled edges. Over the past decades, flat panel doors have increased in popularity due to the demand for more modern interior design look. This design style boasts symmetry, sharp angles, and a clean finish. A flat panel door provides modernity for a more traditionally based style like Modern Farmhouse and Urban Rustic. Opt for an interior 103 or an exterior 4103, which still brings that rustic feel to your home and incorporates modern simplicity with its three-panel simple layout.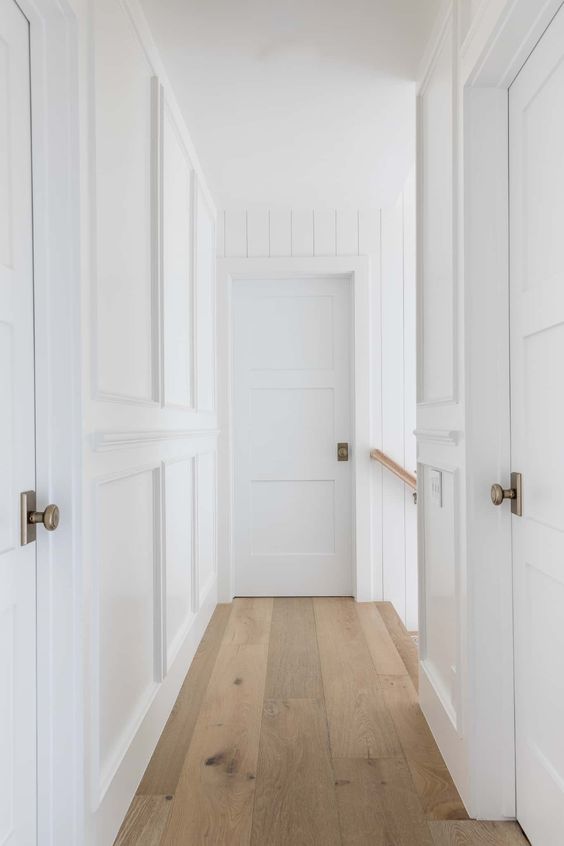 French Doors: Let the Light In
French doors are an amazing way to open your space up and let natural light flow through. These doors originated in France during the Renaissance era because the French people wanted an efficient way to bring more natural lighting indoors. Woodgrain French doors allow a significant amount of natural light into your space with their clear center while remaining energy efficient through the ability to use Low-E insulated and coated glass. The natural light beaming through these doors makes your space seem larger and uplifts the moods of the inhabitants inside the room, while also allowing your guests to see through different rooms; eliminating the feeling of being cramped or claustrophobic. French doors are often used for pantries, office doors, or even doors to your patio. These versatile doors can fit in modern styles, or in serene styles like Cottagecore or Swedish-Country.
On top of the array of French doors to choose from, the ability to customize the glass allows for overall better functionality. For more coverage, select a glass design to add a sense of privacy but still reap the benefits of natural lighting. Woodgrain's large assortment of glass designs includes Artique, Charcoal Sticks, Delta Frost, and much more! Not only are these glass doors functional, but they are also well-crafted and stylish. 1-lite 620 interior doors or exterior 4620 are more commonly seen in this style. French doors are one of the best door options you can choose from!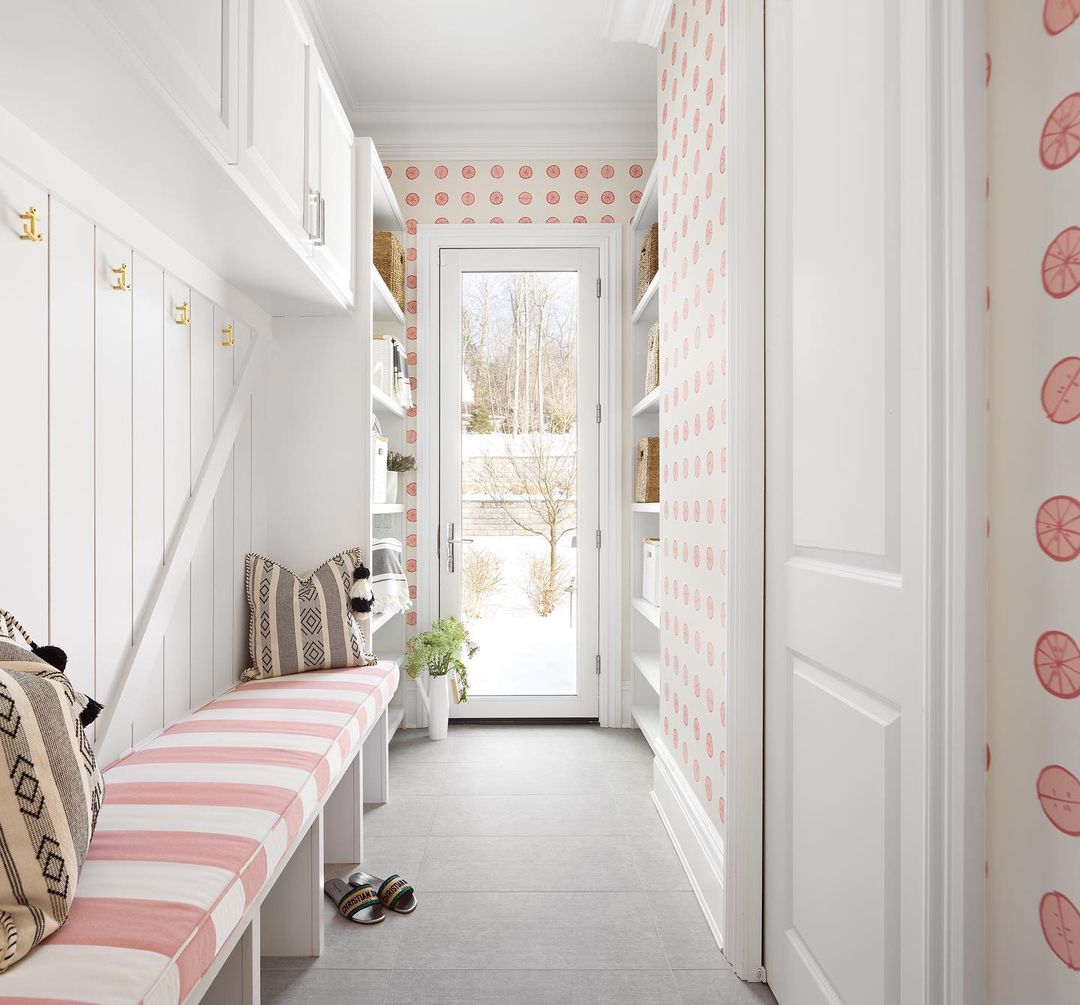 MDF Router Carved: Into the Future
Want a door that's out of this world? MDF Router Carved doors are a superb way to add an unexpected design element to the inside of your space. MDF Router Carved Doors are made of medium-density fiberboard (MDF) but include so much more detail and style. These doors offer thousands of different ways to add a unique and elegant look to your home. Woodgrain's 5000 series features an interesting take on an entryway. Doors such as 5250, 5254, 5255, and 5261 showcase high-quality doors with detailed router-carved designs. They are milled to perfection and are a great door choice for noise reduction and privacy. With the use of cutting-edge technology, these doors are a sure fit for Mid-Century Modern Interior Design or the strikingly bold Art-Deco style. With their sleek primed finish and clean-cut lines, these doors are a great addition to a contemporary home!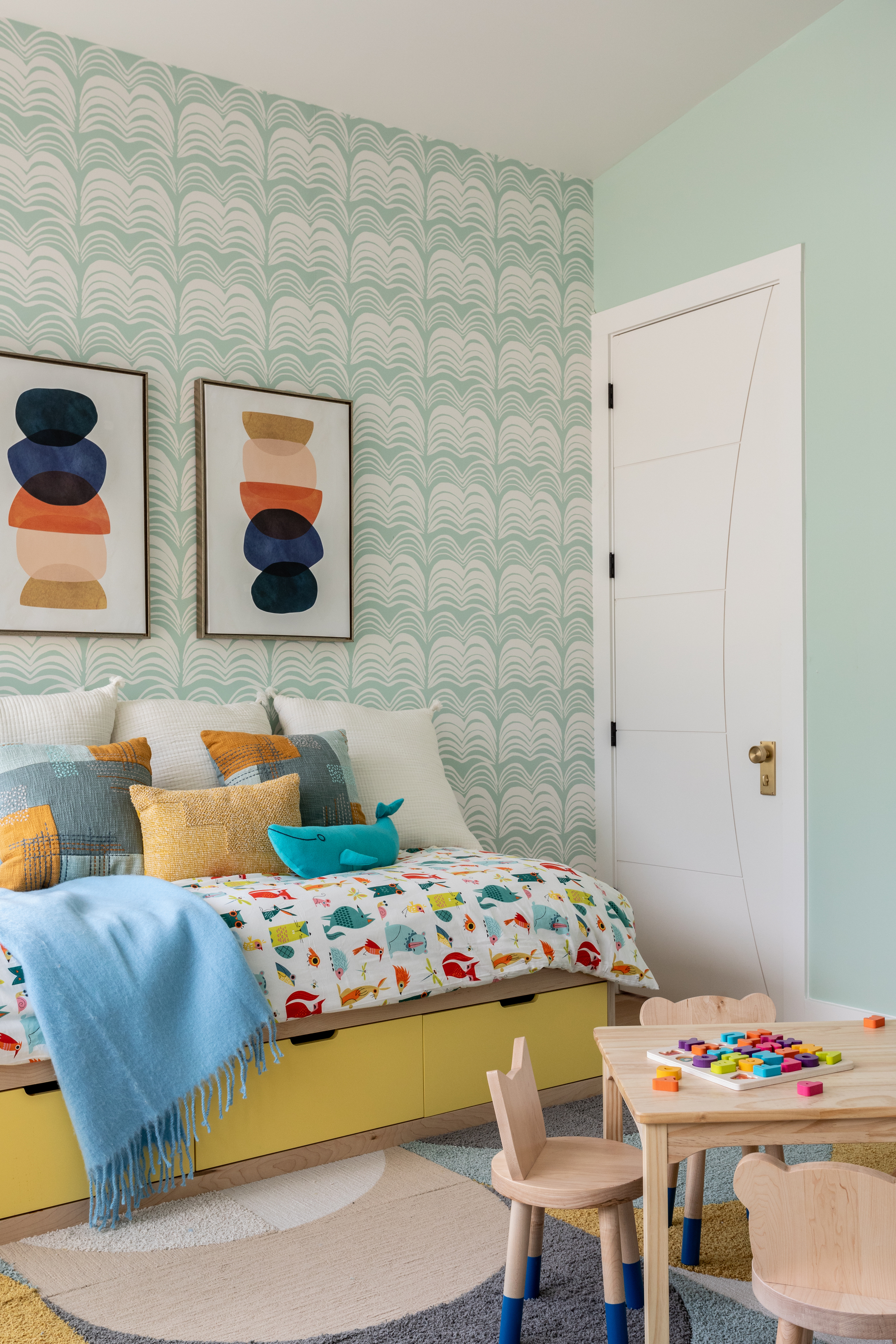 Modern Sash doors – Stuck in The Middle
Paneled doors and French doors are great door options, but a Modern Sash door is the middle ground for both doors. The Sash door features both panels and glass, giving it the duality of fitting into the aesthetic of a variety of interior styles. From contemporary to traditional, a Modern Sash door can do it all! The classic panel on the bottom of the door, topped with a variation of glass panes, creates a sophisticated yet traditional look. This door brings both a feminine and masculine touch, creating a sense of balance to your space. The Modern Farmhouse and Modern Tuscan design is tailor-made for styles 512, 516, and 518. Adding this style of door to a more modern approach of a traditional interior takes any home to the next level!
The panel design adds extra detail that you wouldn't find from a 1-lite French door. The partial ¾ glass door allows for just a touch of natural light to come in where it doesn't feel overwhelming. Paint your door or choose from a range of wooden species as wooden elements rise in popularity in homes today.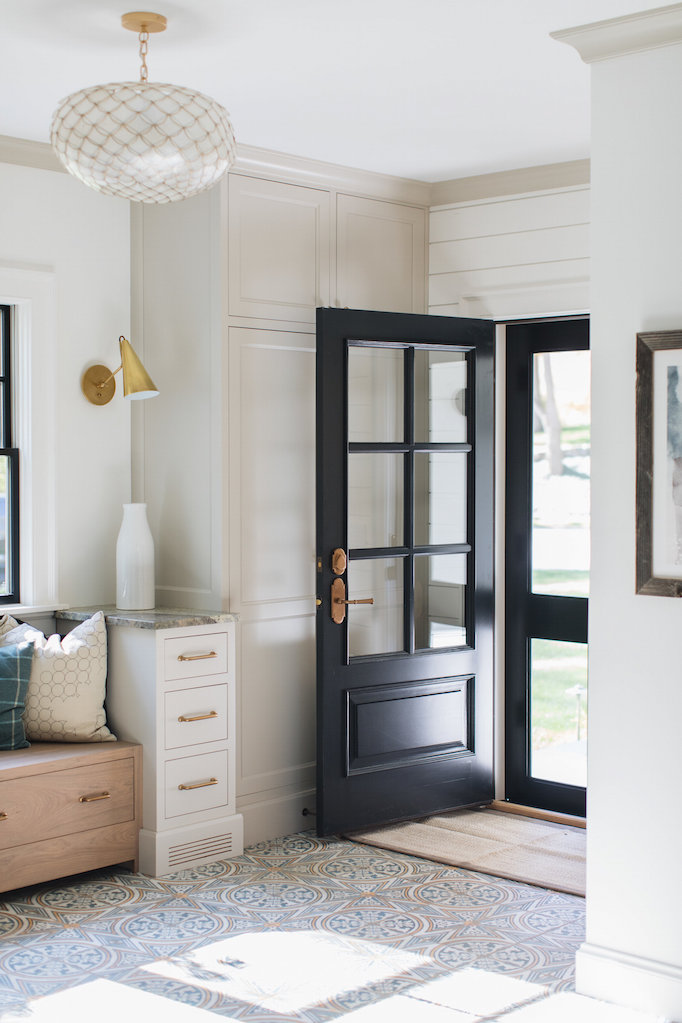 Premium Louvers: Tropical Vibes
Premium Louvers doors are more common than you think. These doors escape many in name but are visually popular. These doors are most often used in spaces required to keep the elements enclosed and at the same time, keep the area well-ventilated. Think laundry rooms, closets, and in some instances, used as bathroom doors. Don't underestimate the power of an aesthetic partition! Louver doors are also known as tropical doors. The doors can be found in tropical regions due to their slatted body letting just enough air in to keep a home cool and sheltered from the heat waves. They provide a phenomenal amount of airflow and privacy at the same time! Outside of the traditional Lover style doors, you can find P730 and P732 in interior styles like British Colonial or Coastal designs! Louver doors, similar to shuttered windows, help control the airflow in rooms to ensure they stay cool during hot days. Louver doors are especially popular for this interior style.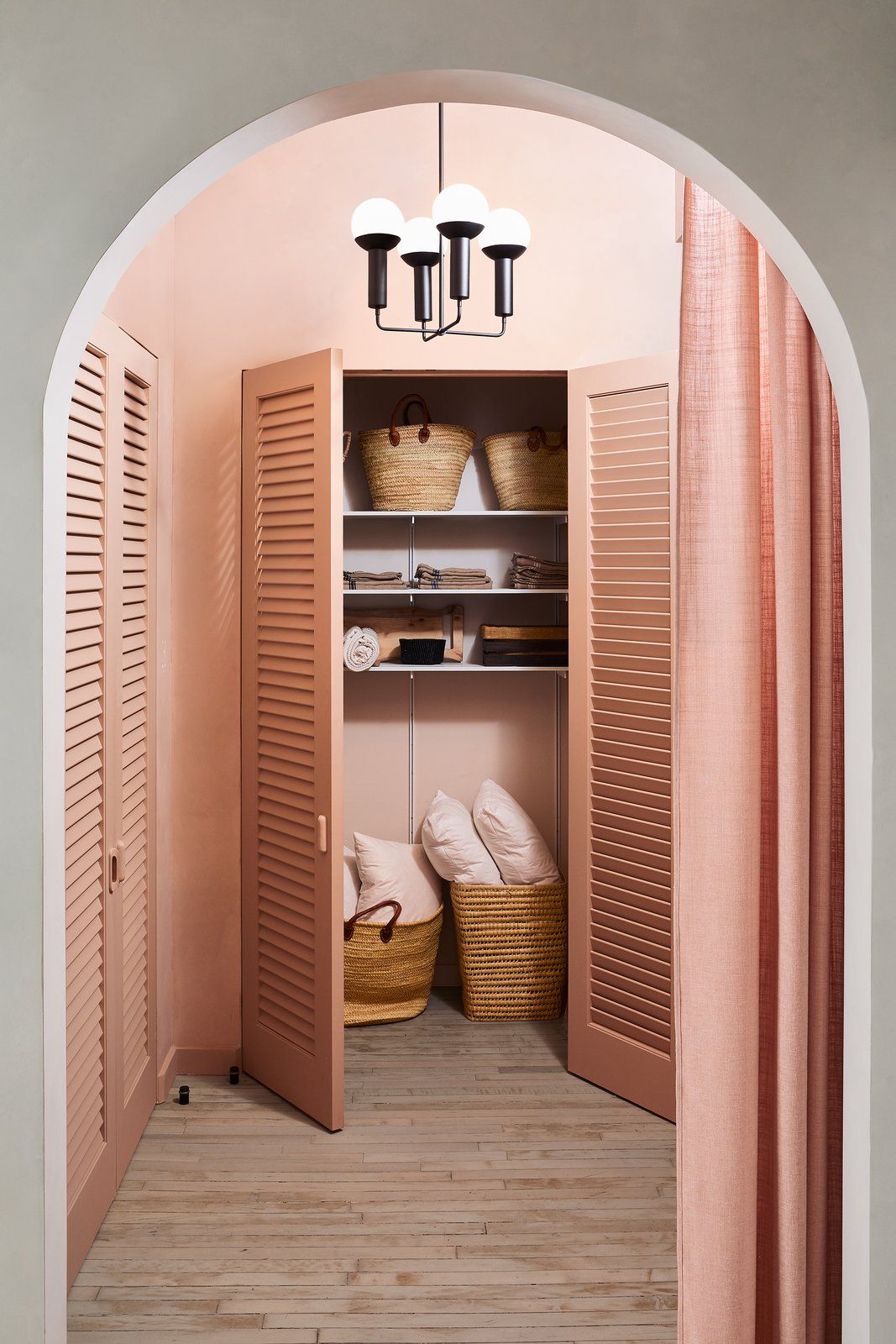 Woodgrain is committed to supplying quality doors and service, offering 23 designer glass options, 9 wood species, and a variety of size and panel options for both interior and exterior doors. Woodgrain doors combine beauty, strength, and durability in every door we offer. Woodgrain is one of the world's leading manufacturers and suppliers of hardwood and softwood stile and rail doors, and door components. The proof is in the quality and performance of our doors, but don't just take our word for it: Woodgrain was voted by builders, developers, and contractors as having the highest quality interior doors in the 2022 Builder Brand Use Study by Zonda.
For Inspiration check out our Interior Doors Pinterest Board and make sure to follow us on Instagram and Facebook @WeAreWoodgrain!