Why Farmhouse Style Continues to Pop Up
Hearing "Farmhouse style" in the 21st century will have you pondering about this "outdated" trend, wondering why you still see it popping up everywhere.
Traditional Farmhouse style at its core has slowly evolved and is being incorporated into other interior design styles like Modern Farmhouse, Industrial Farmhouse, Urban Farmhouse, etc. This design has transitioned away from distressed furniture, farmhouse-style signage and décor, excessive barn doors, and mason jars. Now we're envisioning this style to be more sophisticated and contemporary.
Let's learn about the core elements of Farmhouse style and why it's still all the rage.
About
This style originated from, as you would assume, real authentic farmhouses from back in the day. They were often built from material that was readily available—wood, brick, and stone—and maintained minimal décor. This style has forever changed as we've entered new eras and the aesthetic became more vital; focusing on fabrics, furniture, and décor are key elements of recognizing this style today. Farmhouse style quickly trickled into a more modern look as we entered the late 20th century and continued to evolve over the years. Farmhouse style really took over the interior design world at the time, with designers Joanna Gaines and Shea McGee at the forefront. Now, Farmhouse style is making a subtle comeback and merging with other designs in the industry.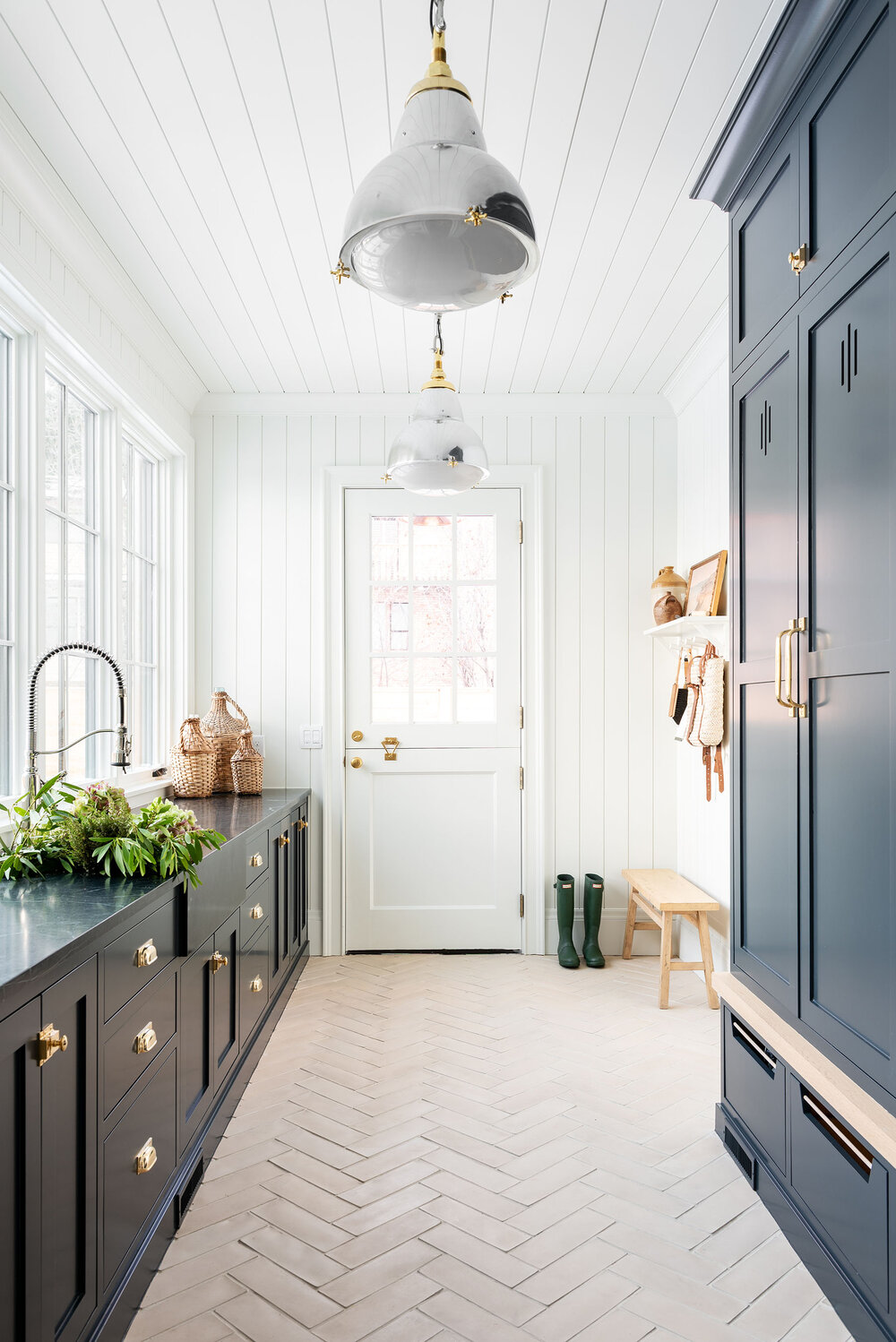 Characteristics
Architectural Detail
Regardless of the evolution of this style, the core elements have always stayed the same. Specifically, the architectural details. A typical farmhouse was a one to two-story home wrapped in clapboard with a porch. Now, the exterior is often built with painted brick or stone mixed with darker metals. The layout has stayed the same over the years, boasting an open floor plan with the kitchen remaining the heart of the home.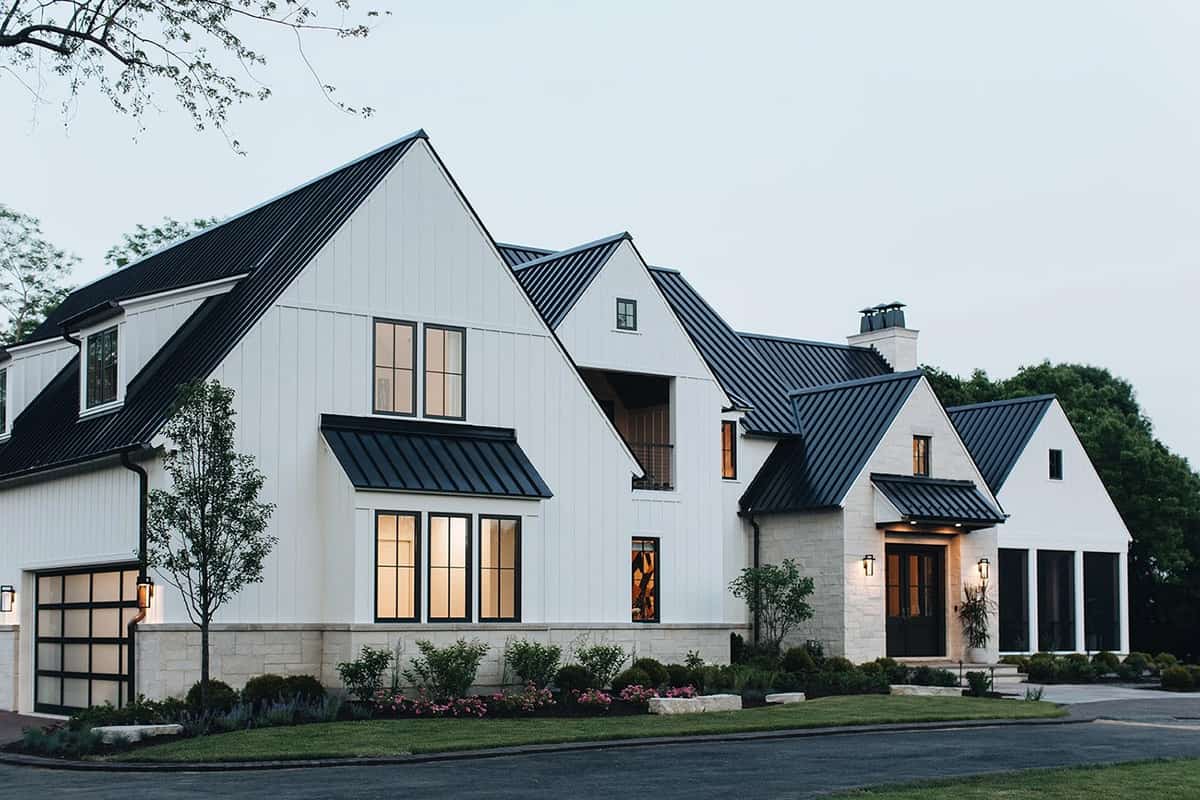 This style used to be easily recognized through shiplap but now we're seeing contemporary alternatives like wainscotting, board-and-batten, or other accent walls. Another key element is utilizing rustic woods with exposed ceiling beams, flooring, cabinetry, and furniture. Pair with clean, straight lines to give a more modern feel. We're even seeing mixtures of wood, brick, and stone from the traditional design to add extra charm and character. Because Farmhouse has been such a long-standing tradition other styles have pulled inspiration from it, allowing you to mix and match designs throughout your home.
Color Palette
Regardless of the development of this style over the years, the color palette hasn't strayed. Created for coziness and warmth, Farmhouse keeps a neutral palette with occasional contrasting colors. Since wood is vital in this style, it's important to focus heavily on your base wood tone and undertones. Your base wood should be the most consistent wood throughout your home, typically flooring or cabinetry. For Farmhouse style, common base colors are warm honey or neutral browns but don't be afraid to play with cool grays. Next, you'll want to identify your undertones. You'll want to choose other wooden elements that complement the overall style of your home. In other words, if you have a honey base then choosing a grey undertone won't mesh as seamlessly. As you begin mixing your woods, make sure you try layering lighter and darker tones within the same family for added interest.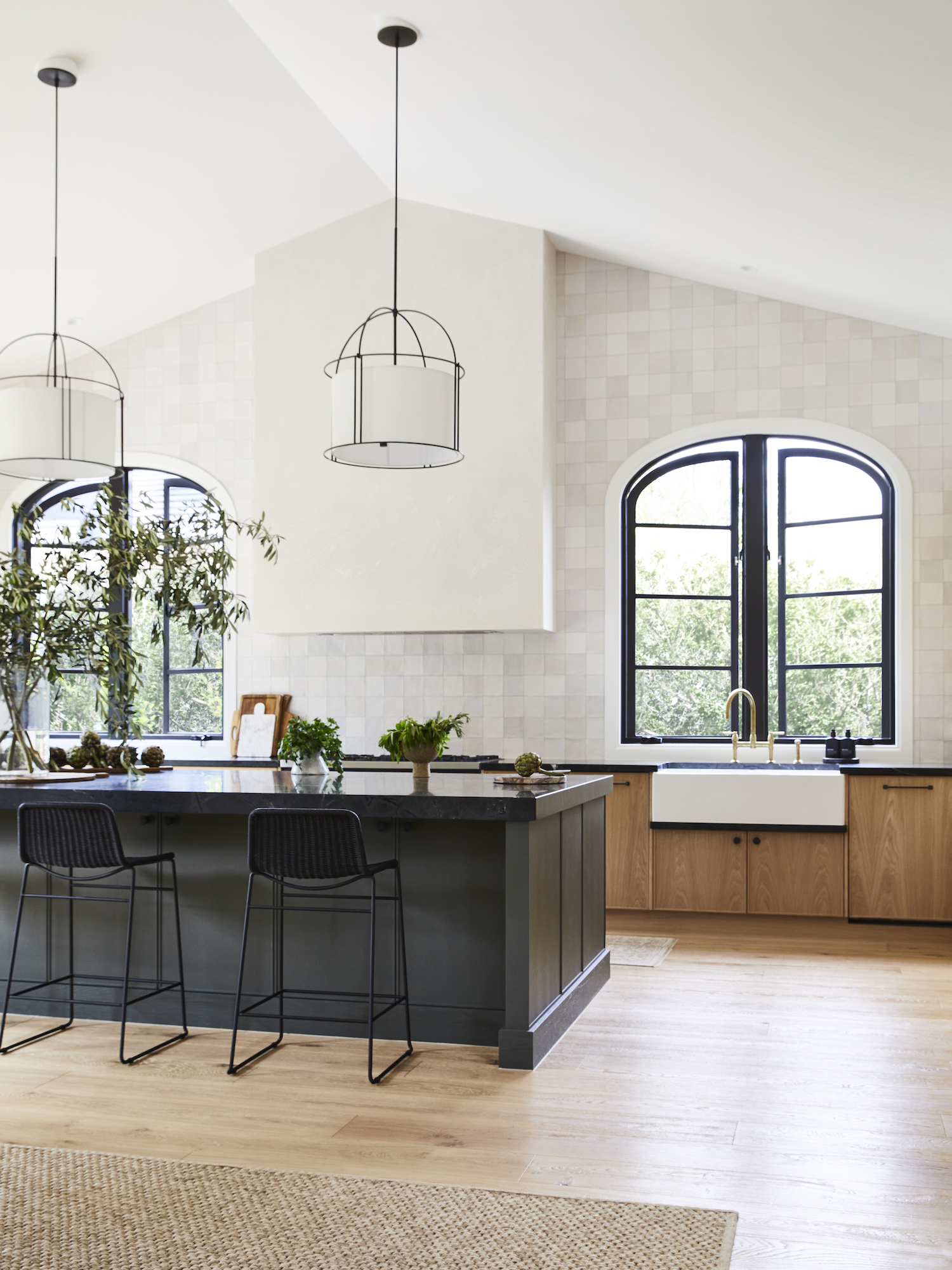 Once your woods are chosen, you can focus on your walls and other colors throughout the home. Avoid too bold, over-saturated colors. Think white, cream, gray, and taupe for your main colors. As this style continues to integrate with other designs, we're seeing more adventurous color choices throughout homes. We've seen more people choose blacks and pastel shades of blues and greens to accent their spaces! Imagine black interior trim all throughout your home! Don't be afraid to choose colors that feel comfortable for you, even if it's daring.
Furniture + Décor
The furniture and décor of this style are the easiest ways to recognize Farmhouse design. When you're searching Farmhouse, oftentimes you'll come across more than one look: Traditional, Modern, and sometimes others like European or French styles. This refined style spews a feminine and masculine mixture when playing with furniture and décor. Farmhouse resembles Japandi interiors, where the outdoor elements are brought indoors, so you'll want to gravitate toward natural materials. Stick to linen, cotton, natural woods, stone, wrought iron, and leather.
Important factors to consider when decorating your space are lighting, seating, and accent pieces. We suggest choosing lighting that best fits the overall look you're going for whether it's Industrial Farmhouse, European Farmhouse, etc. Try mixing metals to create a clean balance. Furniture in any home will make or break a space, and Farmhouse is no exception. You don't want to choose anything too traditional so stick to clean lines, larger (and curvier) seating, and wooden accents! Check out McGee and Co. for inspiration!
Product Feature
Woodgrain is one of the top millwork operations in the world with locations throughout the United States and Chile. With 68 years of quality craftsmanship and service, Woodgrain is a top producer of mouldings, doors, and windows, as well as a premier distributor of specialty building products.
Farmhouse has become more sophisticated and contemporary. We're suggesting alternatives to avoid the traditional look and feel, and allow you to expand your overall space.
Instead of Barn Doors, try Dutch Doors or Wooden Glass Doors: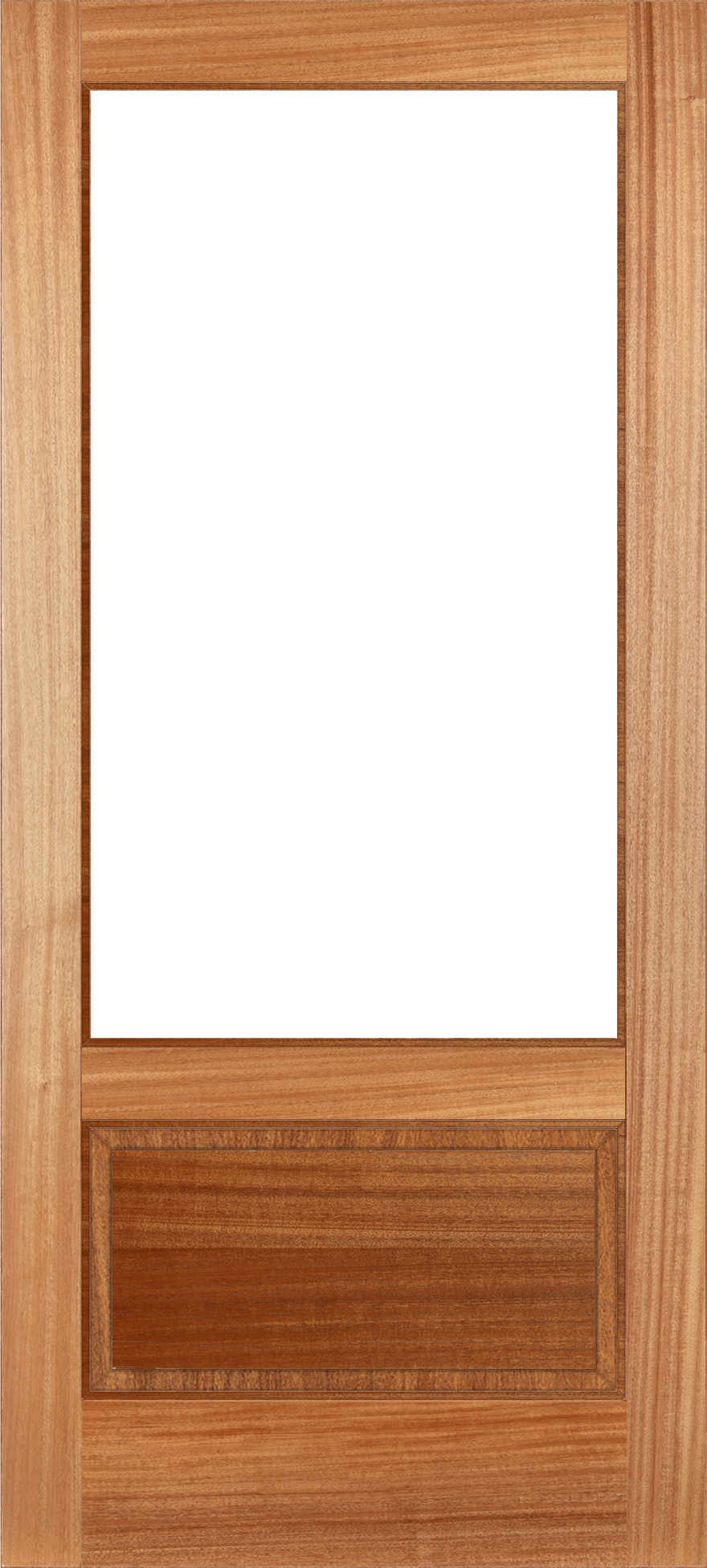 Instead of Shiplap, try moulding from our Craftsman Collection for a more contemporary feel:
For Inspiration check out our Farmhouse Style Pinterest Board and make sure to follow us on Instagram and Facebook  @WeAreWoodgrain!