Transform Your Space into a Swedish Country Home
If you are stuck trying to construct the perfect balance between comfort and style in your home just take inspiration from the Swedes! Swedish Country homes, much like the more overarching category of Scandinavian homes, have a long-standing tradition of radiating a warm cozy feeling through its minimalistic style and décor, and staying intentional with its space. Scandinavian design has slowly crept into the heart of the interior world, and it seems like it's here to stay. Today we'll discuss the sought-after interior style that brings a charming elegance into Swedish Country homes. Think white and neutral paints, the use of natural light and greenery, simple yet functional spaces, and an eclectic layering of décor.
The best thing about upgrading your home to a Swedish country design is that it's low cost. Let's explore the core elements of popular Swedish Country homes.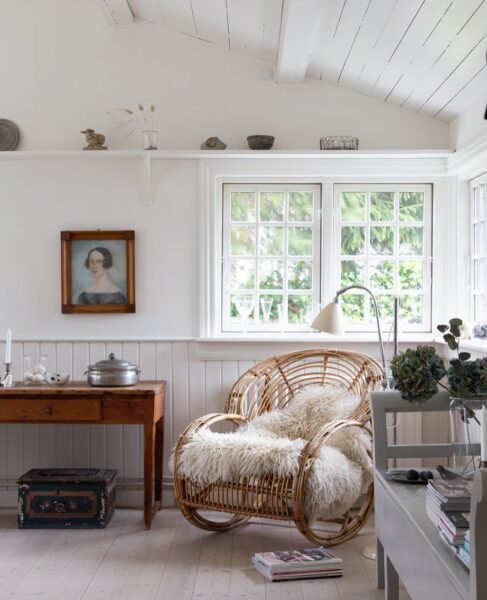 Neutral Colors
Neutral colors make up the essence of Swedish design. Warm earthy tones continue to be the trend for this style. Some of the more popular hues include rustic colors like earthy browns, mustard yellows, and even muted pinks. These colors promote warmth and comfort throughout your home. Dark colors like gray can also be incorporated into this design for a cooler, more minimalistic feel.
Swedish walls tend to be plastered with white and beige tones, but if you're looking to spruce up your wall try adding a lime wash paint to give them texture. You could even add wallpaper! Wallpaper design is an increasing trend we're seeing in 2022. Give your home a more cottagecore feel by implementing light pastel flowered wallpaper or baby blue wallpaper to add an airy, light feeling. The use of pastels not only add a pop of color to an already minimalistic room, but also add a touch of personal style.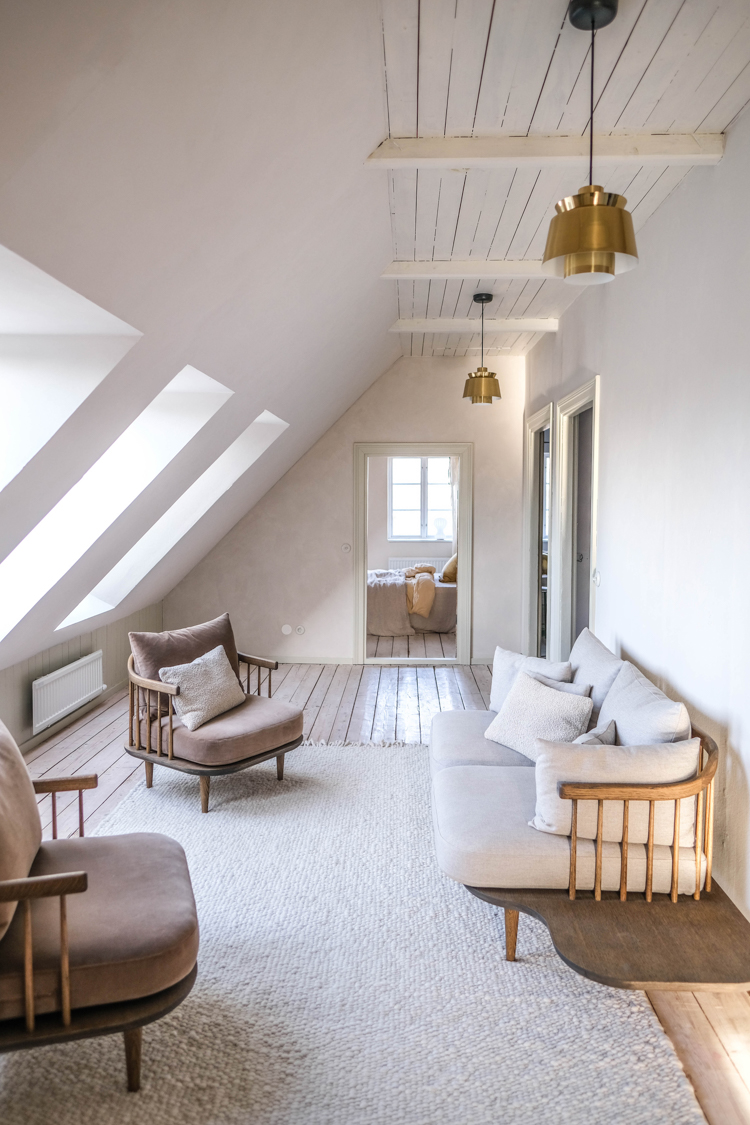 Natural Lighting + Greenery
With fall slowly creeping upon us, there will only be so many hours of daylight to work with, something Nordic countries are used to. These countries tend to have short daylight hours year-round, making large windows without curtains a popular element in their home. Swedish Country homes use large windows to maximize the use of natural light along with extremely light-colored walls and floors. Woodgrain's Windsor Windows makes custom windows to fit any style and need!
Another way to help illuminate your rooms is using mirrors to bounce both natural and artificial light throughout the room. Although it may not be everyone's taste, large mirrors that sit on the floor are becoming a resurgence. Consider light floors to help bounce light and create a warm, cozy feeling in your room.
Another strong element to Swedish Country design is incorporating greenery like plants and dried foliage. Many Swedes enjoy bringing the outdoors, indoor. Try filling those empty spaces with greenery. Adding plants into your home, like Baby Breathe, creates a timeless allure of indoor-outdoor living.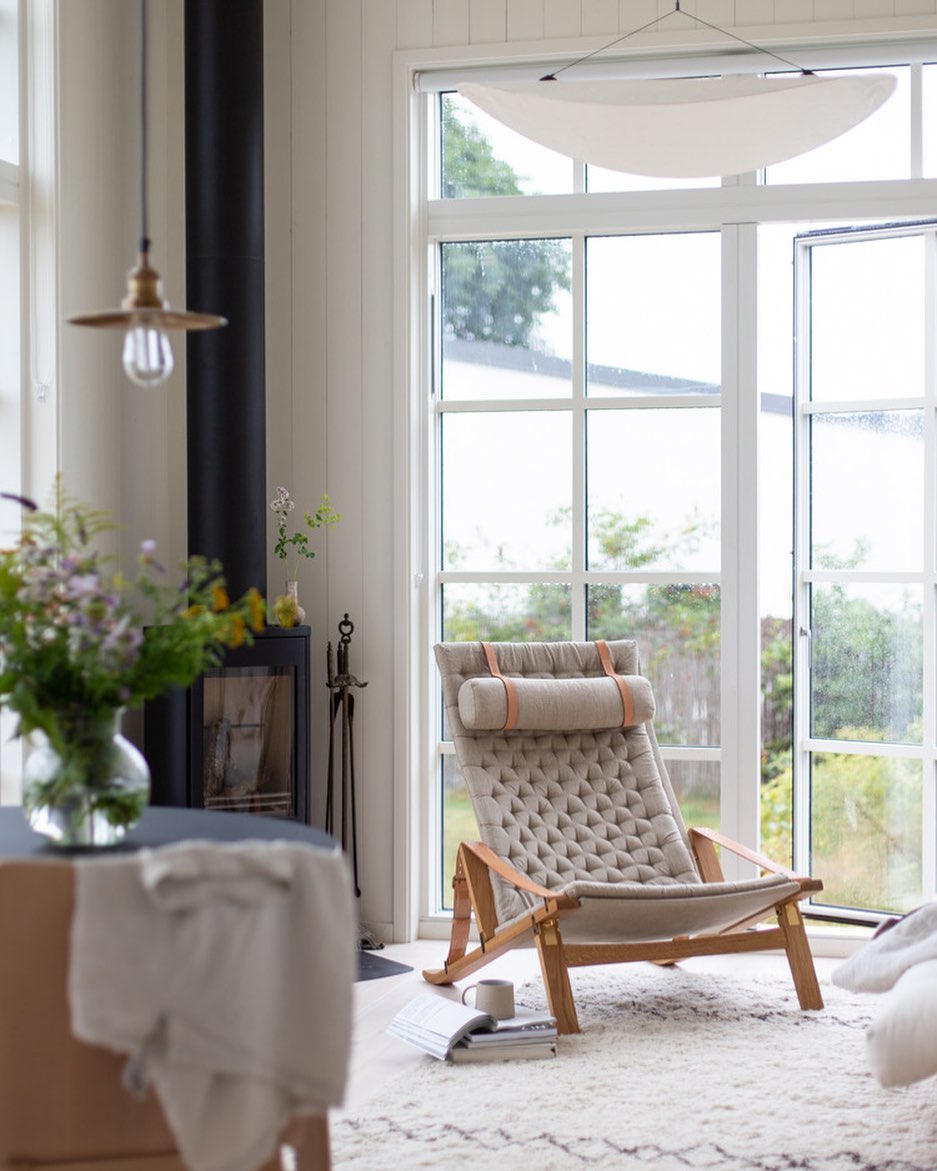 Simplicity
As mentioned before, the core of Swedish Country homes includes minimalist but functional spaces. Limit the number of items you lay out in common areas. For example, remote controls in the living room or cooking utensils in the kitchen. These items can easily be stored away in drawers to reduce the clutter. Minimalism is utilizing your essentials while maintaining an uncluttered space. This means benches or couches that pull out into beds, chairs that turn into tables, or even beds with built-in cupboards.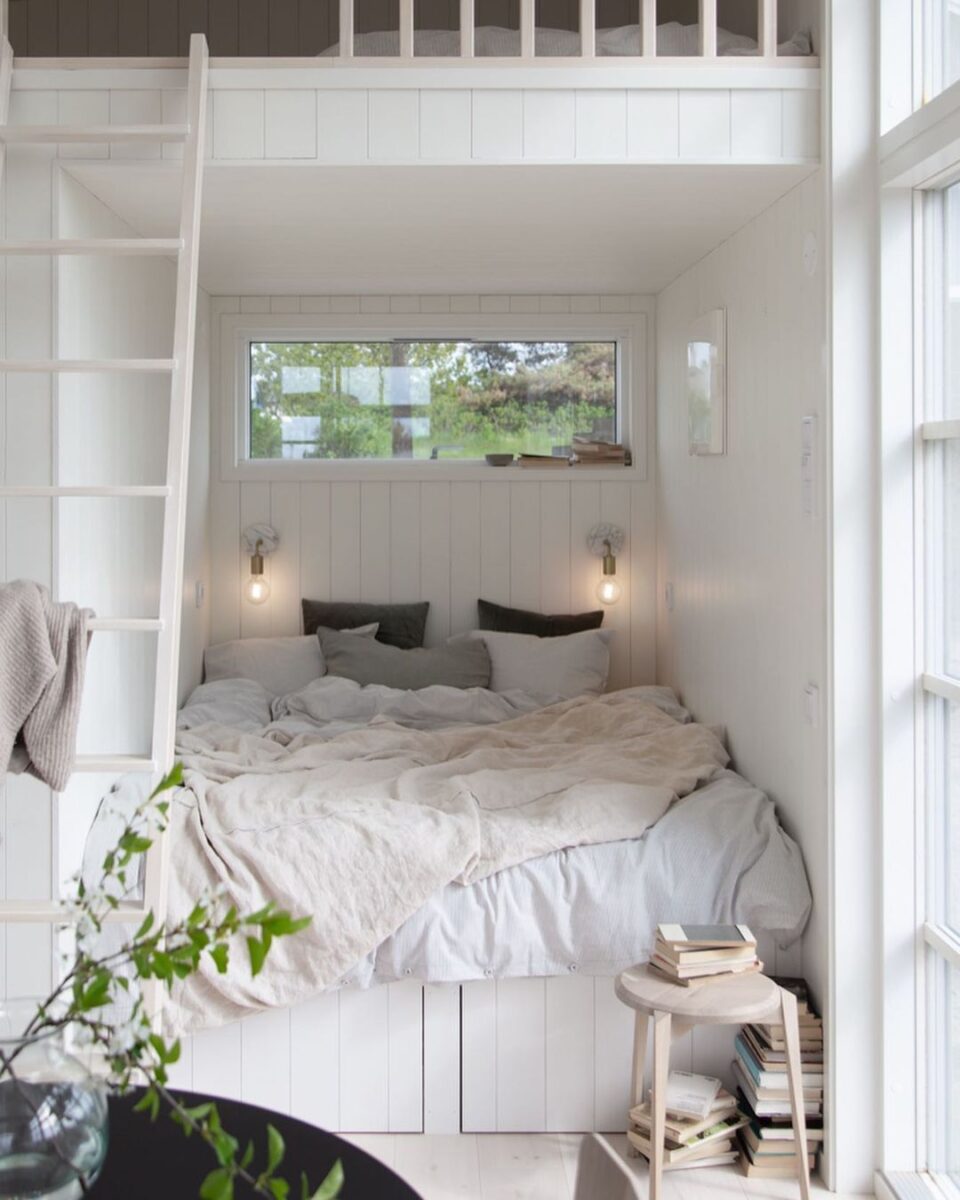 Cozy
Swedish Country homes tend to be furnished with family heirlooms and quirky finds, making their space personal and cozy. Vintage and second-hand furniture has increasingly become more popular because of its sustainability and durability over time. Bring texture into your home with layers of natural wood surfaces and other vintage accessories. Most of the furniture you see in these homes are wooden and upcycled, with clean straight lines.
The beautiful thing about Swedish décor is that it captures the spirit of simplicity through time. By blending colors, patterns, and furniture from different moments in time, one can create a cozy family home. It's important to appreciate the beauty in imperfected and worn, well-loved objects, to add an extra charm to your home.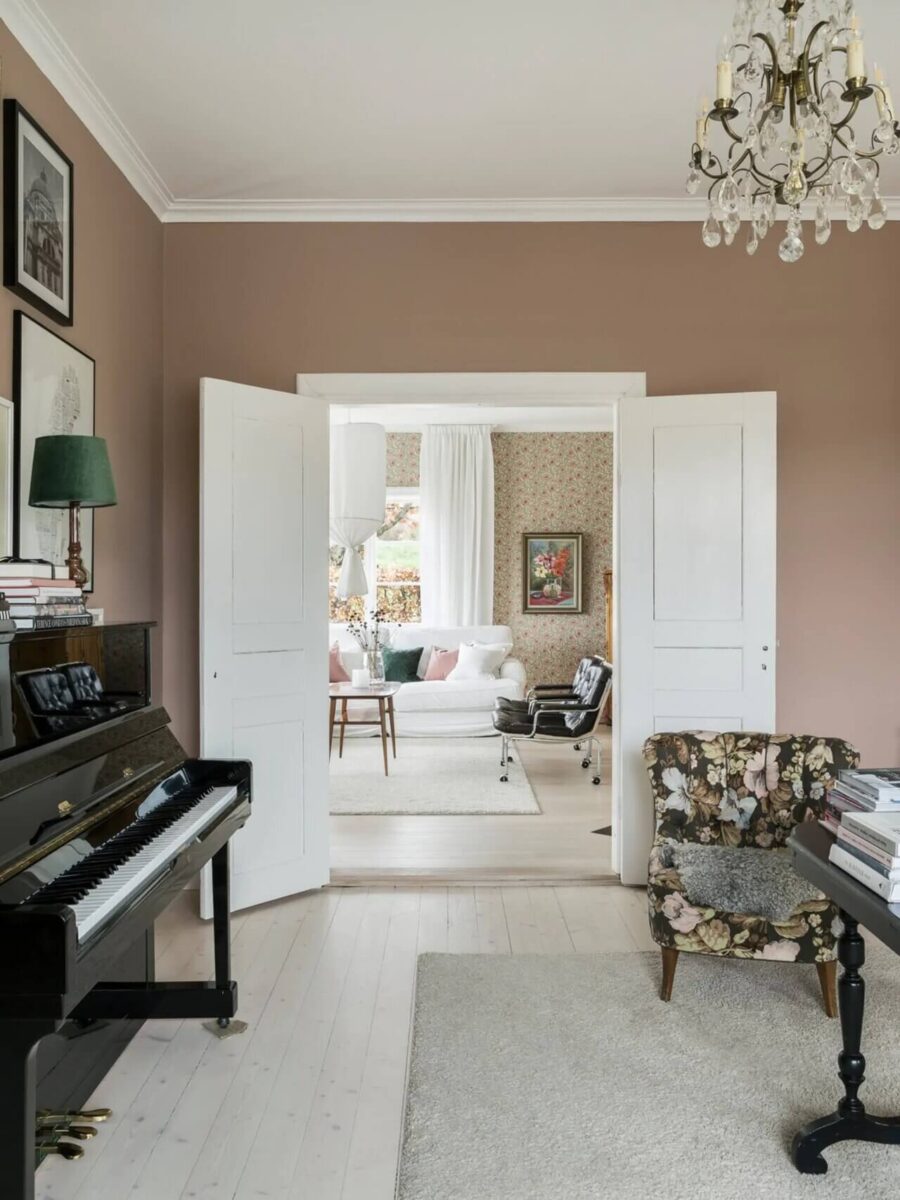 All things considered, Swedish Country style has been mainstay for the past couple of years and only growing in popularity due to its romantic and dreamy inspiration. This interior design style clearly follows the "less is more" philosophy resulting in a clean, calm, and functional space. Adding greenery, especially light flowers, will help brighten up your space and give your home a more romanticized country feel to it. To create an easy, restful space add upcycled décor or quirky vintage accessories.
By taking inspiration from this Swedish design, you will find your home to be less cluttered and more welcoming. This unique style will offer your home a sense of elegance that is sure to permeate the atmosphere and warm the heart of guests.
Check out our Swedish Country Home Pinterest Board for more inspiration and tag us in your pictures on Instagram, Pinterest and Facebook ! Follow us @WeAreWoodgrain