5 Ways to Easily Elevate Your Home On A Budget
Home is where the heart is. We as people change continuously as time progresses. Our likes and wants differ from the ones we had in the previous year. The same is for our homes! As we change, so does our preference in interior design. Fortunately, we don't have to be stuck with the same style; changing is always an option! From quick viral TikToks to step-by-step tutorials on YouTube, home renovations are a perpetual trend. Home renovations can be expensive but with the right planning, you can easily alter the aesthetic of your home with these budget friendly options!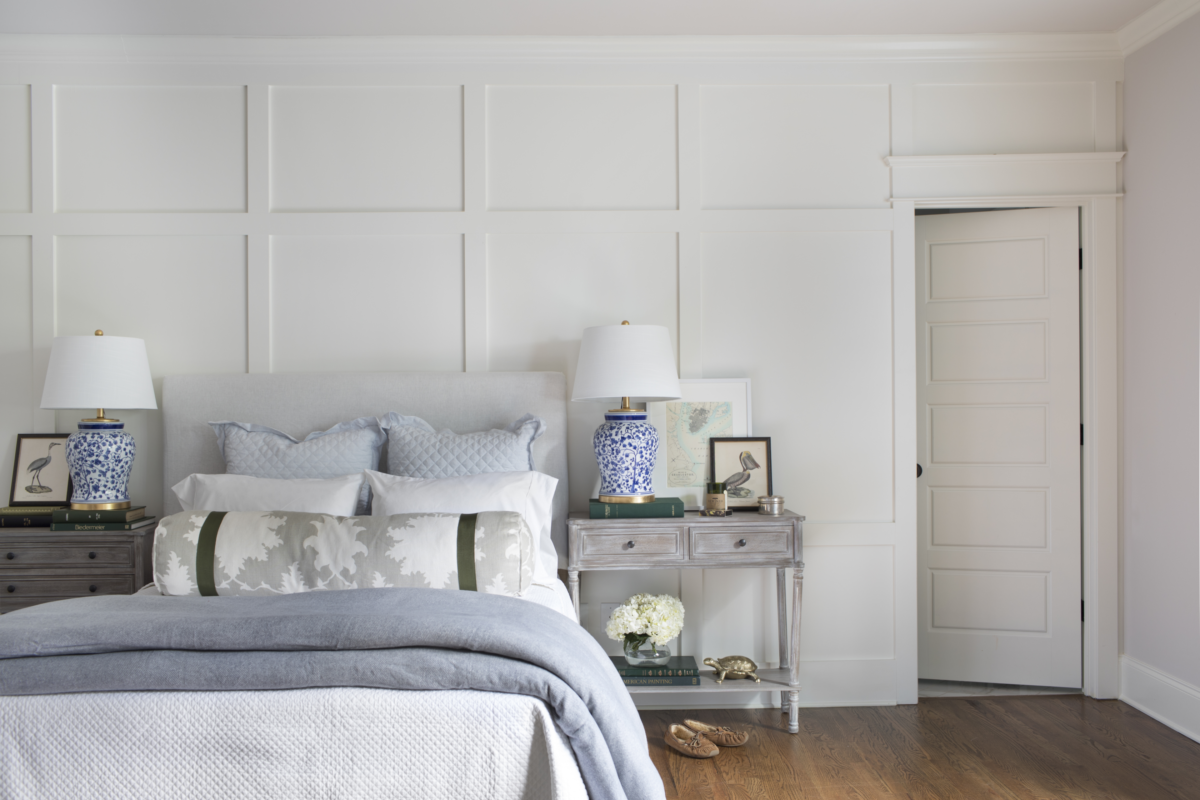 Accent Walls
Tired of the same boring white walls that engulf every room? Sprinkle some personality throughout your space while adding instant monetary value to your home. No need to create an elaborate or difficult design to beautify your space; accent walls are multifaceted and can suit any room! You can add an accent wall to fit your style, whether it's Maximalist, Japandi, or any interior style you desire. Add Wainscoting in the dining room, a Decorative Build-Up in your bedroom, or a Slat Wall in your nursery. Anything goes! When choosing your accent wall, you want to make sure it complements your overall home's design. Key components to focus on are the moulding of choice and the color. You don't want to use fluted casing to create a Geometric design or ornate moulding to adhere to your craftsman style, so choose wisely when designing your wall. Find the perfect moulding to complement your design here. Your paint or stain color is equally as important as the accent wall you install. Check out this color chart to see what colors pair with each other so you can have the perfect accent wall in one room or throughout your entire home. Learn more about accent walls here.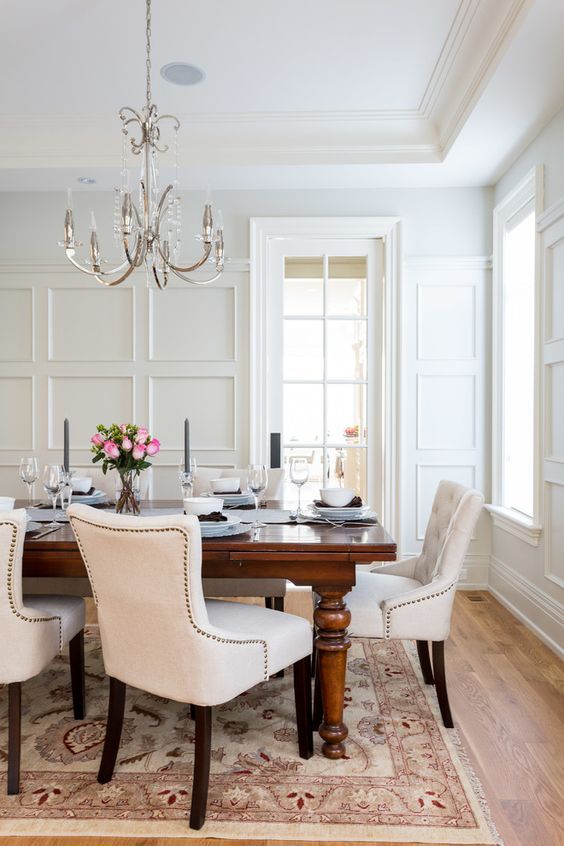 Paint Your Moulding
If accent walls are more extensive than you're going for, you can transform your bland walls by painting your moulding (i.e., your crown, baseboards, trim, or casing) to match your door color or to help your windows pop. Add depth and personality to any room with this stylish and affordable DIY solution. Watch your space come to life and let your creativity flow with every brush stroke. We love the idea of painting your moulding with pops of color, but we've seen an increasing trend to paint your moulding black. It brings an instant contrast while creating a crisp, clean look. It's important to use this color as an accent and not overwhelm your space to allow your white walls to shine. Start small by painting the casing around your windows in your laundry room, kitchen, or bathroom, and then expand where you feel comfortable!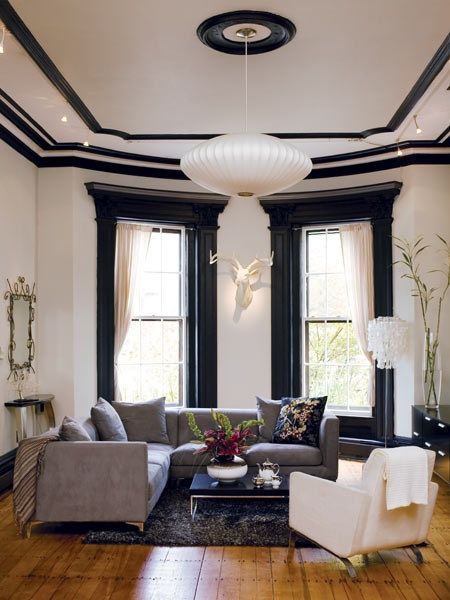 Doors
First impressions are important, and doors are the first thing you see when entering a home or walking through an entryway. Most homes typically have boring, standard doors, and replacing them can be way out of your budget. There are several ways to elevate your doors to go from cheap to chic. You can use moulding to re-create the look of your doors or simply paint them and change the hardware. Add 1x Boards to create the Shaker door of your dreams, like a 3-panel or even a 5-panel. If Craftsman-style doors aren't your favorite, you can opt for using picture mould to recreate the 102-style look. As you can tell, moulding isn't limited to your walls and can add interest and elegance to your doors, too.
Another easy way to elevate your doors is by painting them and replacing the hardware. Start by sanding and covering any scratches, dents, or defects, and then caulk. Paint your doors popular colors like sage greens, hushed blues, or a highly trending color, black. You can take it a step further by painting the casing around your doors the same color to make your entryways even more grandeur than you ever imagined. Lastly, switch out those dusty handles for new and improved hardware; stick to matte finishes or gold accents.
Add this dignified accent to your home by following this tutorial!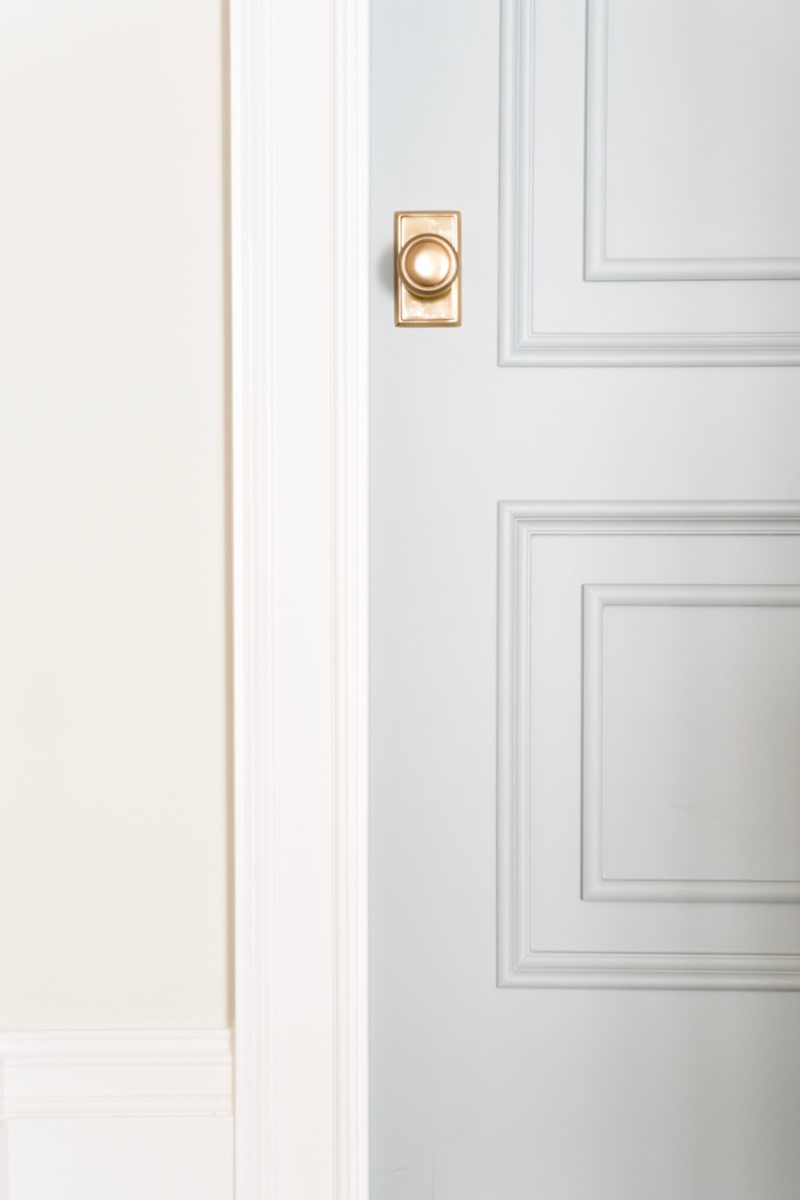 Peel & Stick Wallpaper/Backsplash and Floor
Wallpaper has become increasingly popular again, but we all dread the time consumption and sticky mess putting up wallpaper creates. Peel-and-stick wallpaper is a great alternative, and less expensive, way to create a fun or moody flare to your home. Opt for a fun patterned wall or mix and match! Aside from moulding, wallpaper is a great way to showcase your interior style without renovating your entire home. Think chinoiserie patterns and Greek keys for your Hellenistic space, plaid/tartan for Reinvented Heritage, or go bold and funky for full-on Maximalism. If covering your entire wall or room is overwhelming, you can add wallpaper to a simple wainscoting or board and batten accent wall design; you can even add wallpaper by creating a Framed Wallpaper Accent Wall.
If you're looking to add flare to spaces that usually have smaller walls to cover, like beneath your cabinets in your kitchen, then opt for a peel-and-stick backsplash. If you have lighter, neutral cabinets then add a darker-colored backsplash for contrast and depth. Or vice versa for darker cabinets. The possibilities are endless and renovating your home doesn't have to break the bank! Here's an article on how you can prep your walls before placing the temporary wallpaper.
Redo
Give your old furniture new life and personality with fresh re-upholstering. Take old, worn-down furniture and give it a fresh new look or simply bring it back to life to avoid the expensive cost of buying new furniture to match your style. From adding funky patterns to your dining room chairs or repainting your wooden dresser, the possibilities are endless. Use furniture you already own or find inexpensive pieces at thrift stores or your local Goodwill. If you want to completely change the look of your furniture, try adding fluted casing or crafters dowels for added texture! If you're looking for a quick update, switch out your handles or knobs with dainty gold accents. The Hellenistic style has made a resurgence and along with it is the famous fluted detail. Due to the popularity of wooden elements, people are refurbishing their furniture to match this trend in waves. Adding a fluted aspect to your furniture to your dining table or coffee table adds texture and elegance to your room. Use this 1002 Fluted Casing and add it to your dressers for a touch of uniqueness.
If you want a change of color, you can easily change from Oak to a Black Walnut finish. First, you must apply a chemical stripper, then allow it to sit for 15 minutes (depending on the product), and then use a scrapping tool to scrape the finish or paint off the furniture. Continue as needed and then ensure a clean base before applying your stain in the color of your choice. Check out this video for a more in-depth tutorial from @angelamariemade. Another way to change the details of your space is to change out all your hardware! Whether it be your doorknobs or drawer pulls, these modern-looking knobs elevate your home. Modern pulls like these Kela Black Handles, are the most popular hardware this year, and for good reason. Black pulls are reliable and long-lasting. Opt for a matte finish for no flaking or chips. Choose these Brass Rowan Knobs to give your doors a more decorative look! Brass looks gorgeous against taupe, black, and earthy blues and greens!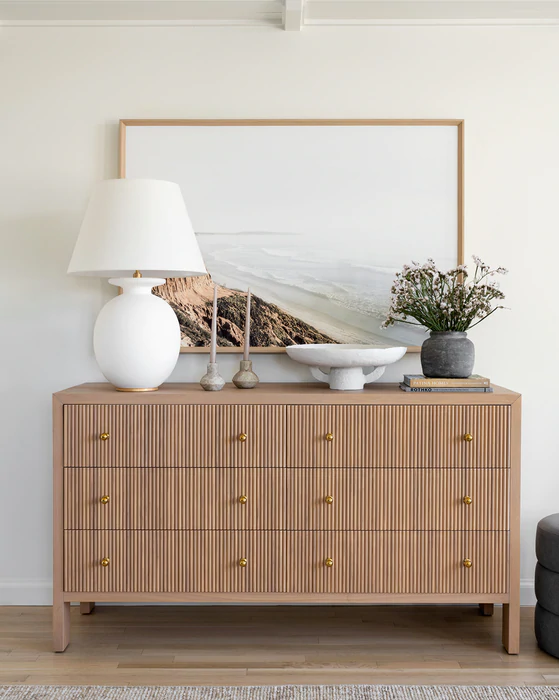 Ready to unleash your inner DIY genius? With a little bit of effort and ingenuity, you can transform any space into something beautiful. Don't be intimidated by the prospect of taking on a project– with hard work and determination, you can turn any space into something truly special. So, grab that hammer and get started today. The possibilities are endless!
For Inspiration check out our Pinterest and make sure to follow us on Instagram and Facebook @WeAreWoodgrain!