How To Introduce Wood Elements Into Your Home
Not everyone may be an avid outdoorsy person; however, mother nature never fails to blanket us with a sense of calmness when surrounded by her natural elements. While welcoming natural elements into your home isn't a new concept, a new generation of sustainable textile enthusiasts has been on the rise this past year. Due to renewed interest in recycled products, more homes now than ever are striving to bring the outdoors inside by decorating with natural elements such as wood. Bringing natural wood elements into your home creates a sense of comfort and warmth within a space.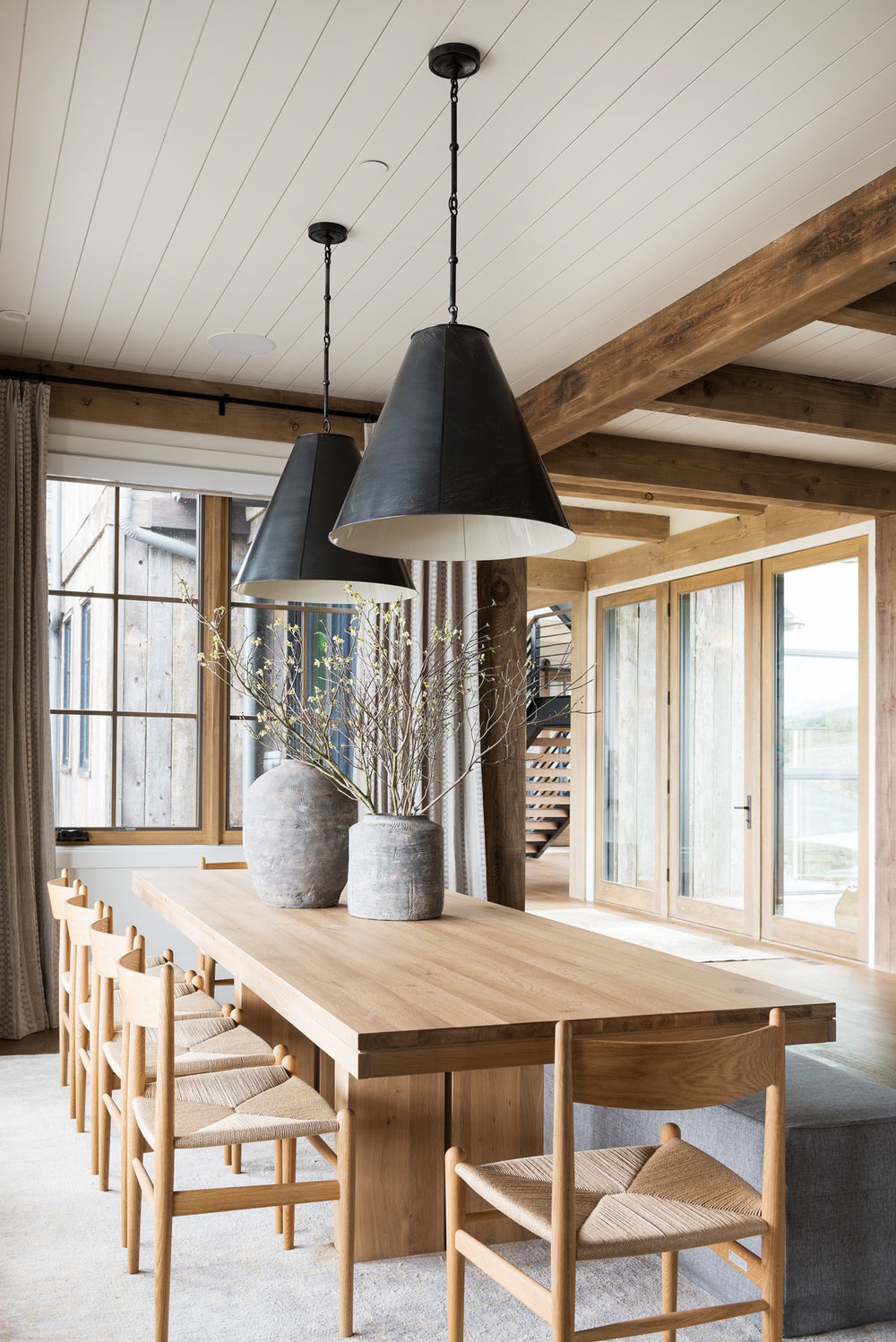 Think Wooden furniture, flooring, doors, accent walls, and more. Natural organic elements have become undoubtedly popular. When looking for inspiration to create a more Zen space take cues from Japandi interior design. Japandi style is the perfect fusion between Japanese and Scandinavian interior designs. While Japanese focuses more on wellbeing and nature, Scandinavian prioritizes minimalism; thus creating Japandi style. An interior design that is both aesthetically pleasing and highly functional.
A major concept of Japandi style is sustainability, which is why it's no surprise this design is on the rise for popularity considering today's consumers. Let's take a look at ways you can incorporate wood elements into your home to create a more hygge look.
Naturally Bold and Beautiful
Doors
Gone are the days of sitting around paint swatches trying to decide which color would best compliment your door. Instead, more and more people are choosing to expose natural elements in their homes, whether that's inside or out; natural wooden doors are taking over.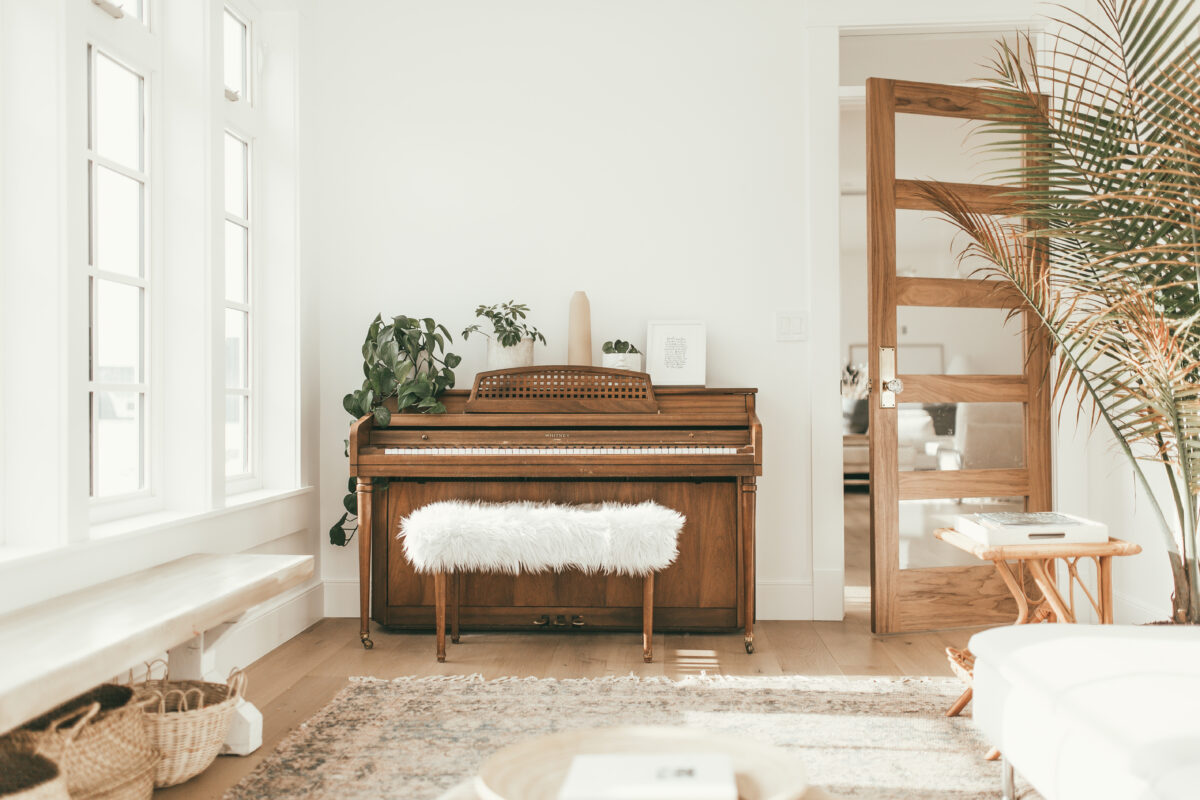 Luckily for you, Woodgrain offers an extensive selection of high-quality wooden doors perfect for any home style. Whether you're looking for interior or exterior doors to upgrade your home, rest assured Woodgrain doors are not only beautiful, but also durable.
With nine different wood species options ranging from mahogany, oak, pine, to several other options, Woodgrain gives you the ability to create the personalized look that you want to transform your space in a subtle or bold way.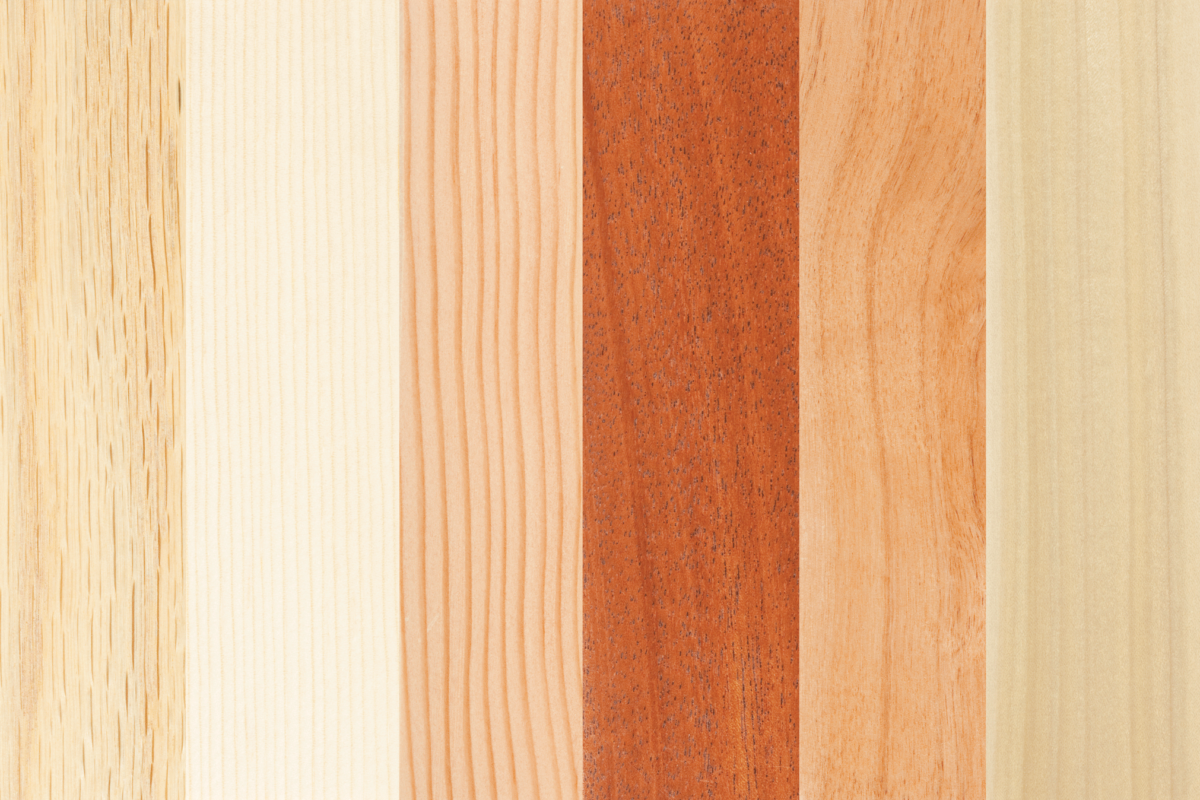 Add an Accent Wall
Accent walls have been all the rage this year and for good reason! Elevate your home with wood by adding a modern slat wall into any room. Wood slat walls have exploded in popularity in past years due to their simplicity and organic look. Modern Slat Walls are an easy DIY project and extremely affordable to create. So, if you are looking to add a noteworthy feature into your home without spending a million dollars, wood slat paneling may be the perfect option for you. These walls are guaranteed to make your space feel luxurious, while providing a warm and welcoming feeling.
Don't feel limited to just slat walls though. There is an abundance of accent walls you can recreate to fit your personality. From board and batten to geometric accent walls, the possibilities are endless! Even consider your ceiling an accent wall! Many homeowners are choosing to expose wooden beams if they have any or adding paneling to draw more attention to their ceiling.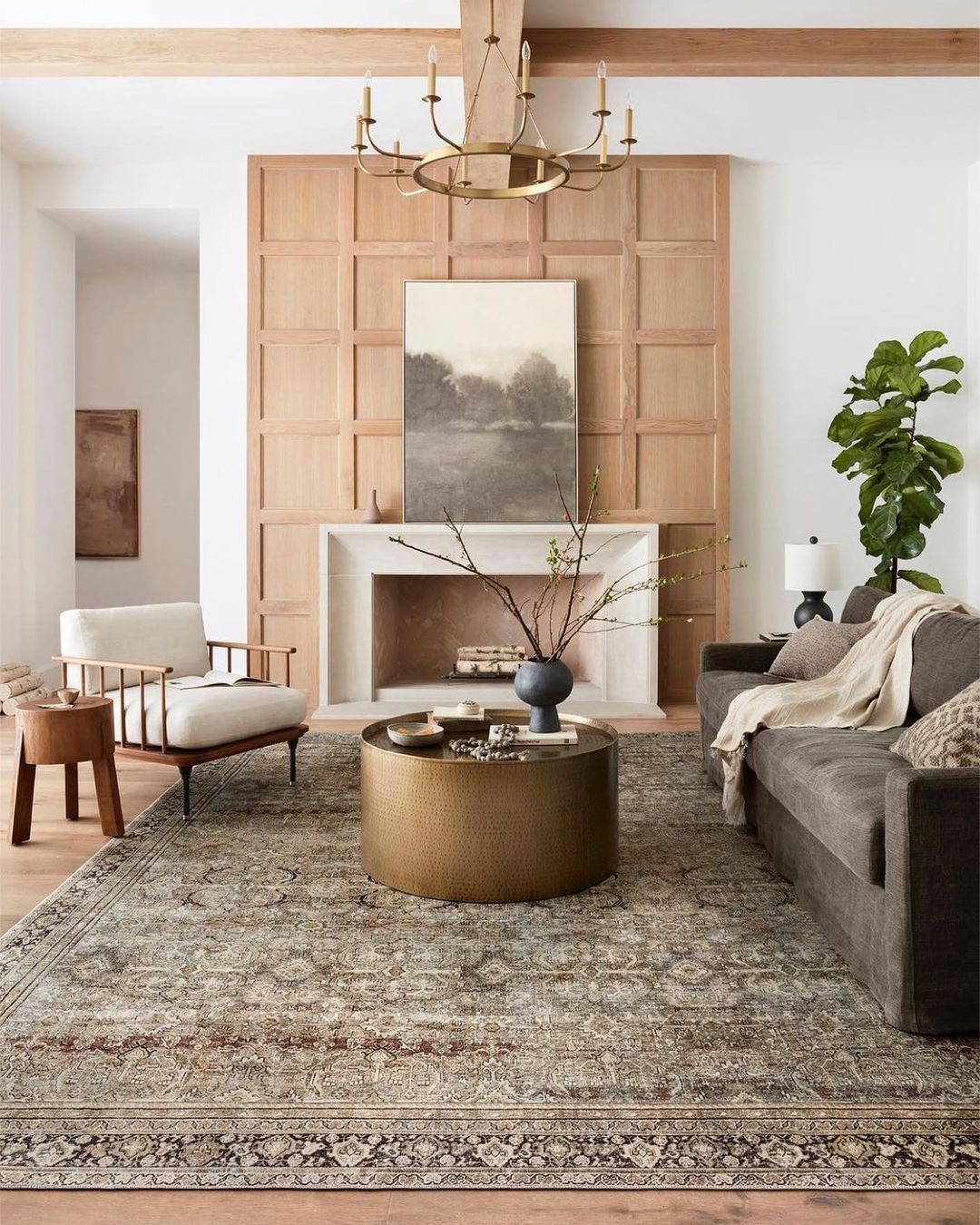 Embrace the Details
Furniture
One of the simplest ways to create an upscale look in your home while also incorporating wood is to furnish with wooden pieces. From cabinets, to dressers, to coffee tables, Wooden furniture makes for classic and timeless pieces in your home.
Thanks to its durability and timeless beauty, homeowners are opting to expose wood throughout their home especially in kitchens. Consider installing wooden cabinetry or a wooden island to create a more organic focal point in the kitchen. For a more modern look, try adding interest into your kitchen cabinets by playing with texture. This could mean creating a marble backsplash to compliment the natural features of wood.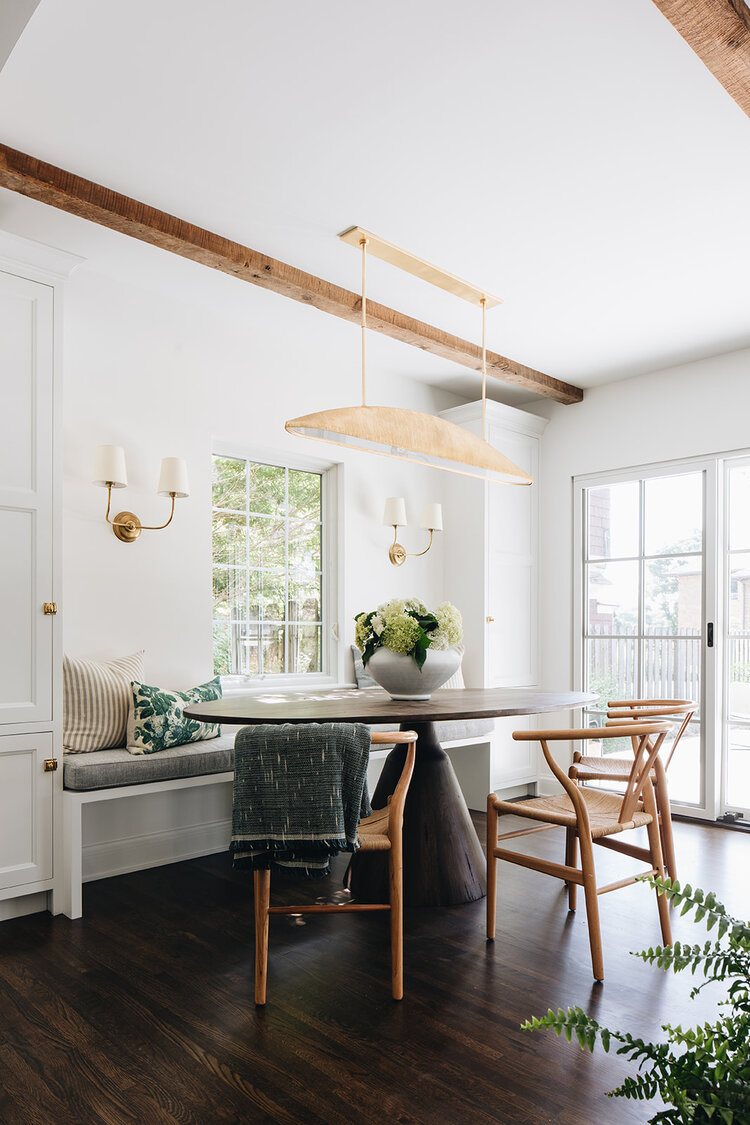 Home Décor
Add character to your home by introducing statement wood pieces from local artisans. Artisans tend to prefer wood as their main working material. Whether they're creating wall art or decorative coffee table pieces, you are guaranteed to find something unique. Don't just buy any wooden pieces for the sake of incorporating wood though; make sure to invest in stunning pieces that will stand the test of time. Not only will they welcome a hygge feeling, but they will also make your space feel more luxurious.
When arranging wood home décor pieces around the house don't be afraid to mix different types of woods together. This actually increases character in your home. Try opting for pieces that feature clean and simple lines, such as floating wooden shelves.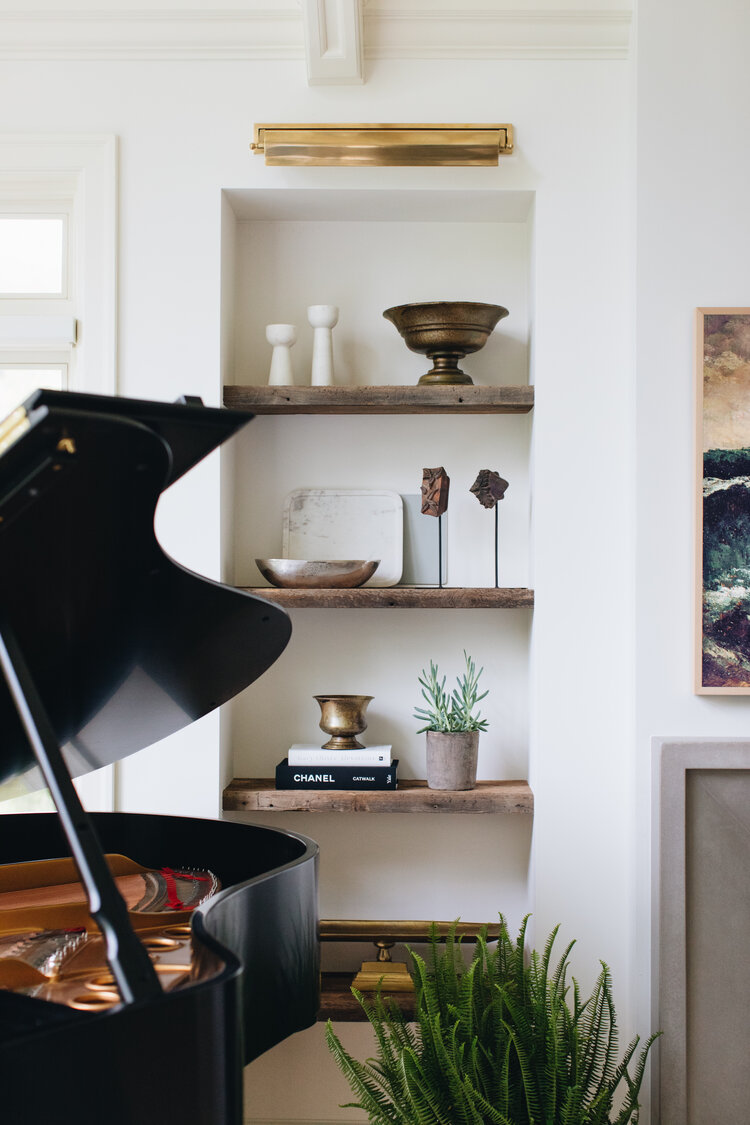 As more people are becoming conscious of what they own, the rise of natural, organic, and sustainable elements for homes has become undoubtedly popular and will continue to stay a trend for years to come. The endless attractiveness of wood not only brings a sense of wealth and beauty into any space, but also peace and calmness.
For inspiration check out our Wood Elements Pinterest Board and make sure to follow us on Instagram, Pinterest and Facebook ! Follow us @WeAreWoodgrain