How to: Reinvented Heritage
As nostalgia runs wild, more and more traditional styles have resurfaced. Reinvented Heritage, also known as Modern Heritage, brings back iconic fabrics and patterns and merges them with classic décor. Think of an old British estate with mahogany floors, detailed moulding, traditional art, and plaid couch cushions. This movement celebrates influential craftsmanship, culture, and affluent living. In the 19th century, William Morris, a well-known designer at the time, was the leader of this style. His name became synonymous with it. The Industrial Revolution greatly influenced this period due to the advances of manufacturing. The newfound machinery allowed architects to design more ornate and quality homes. Reinvented Heritage incorporates classical furniture, patterned wallpapers, deep wood tones, antique pieces, and warm lighting. We like to think of this style as replicating Ralph Lauren's Polo Bar in New York City, which oozes the old money feel and prestige.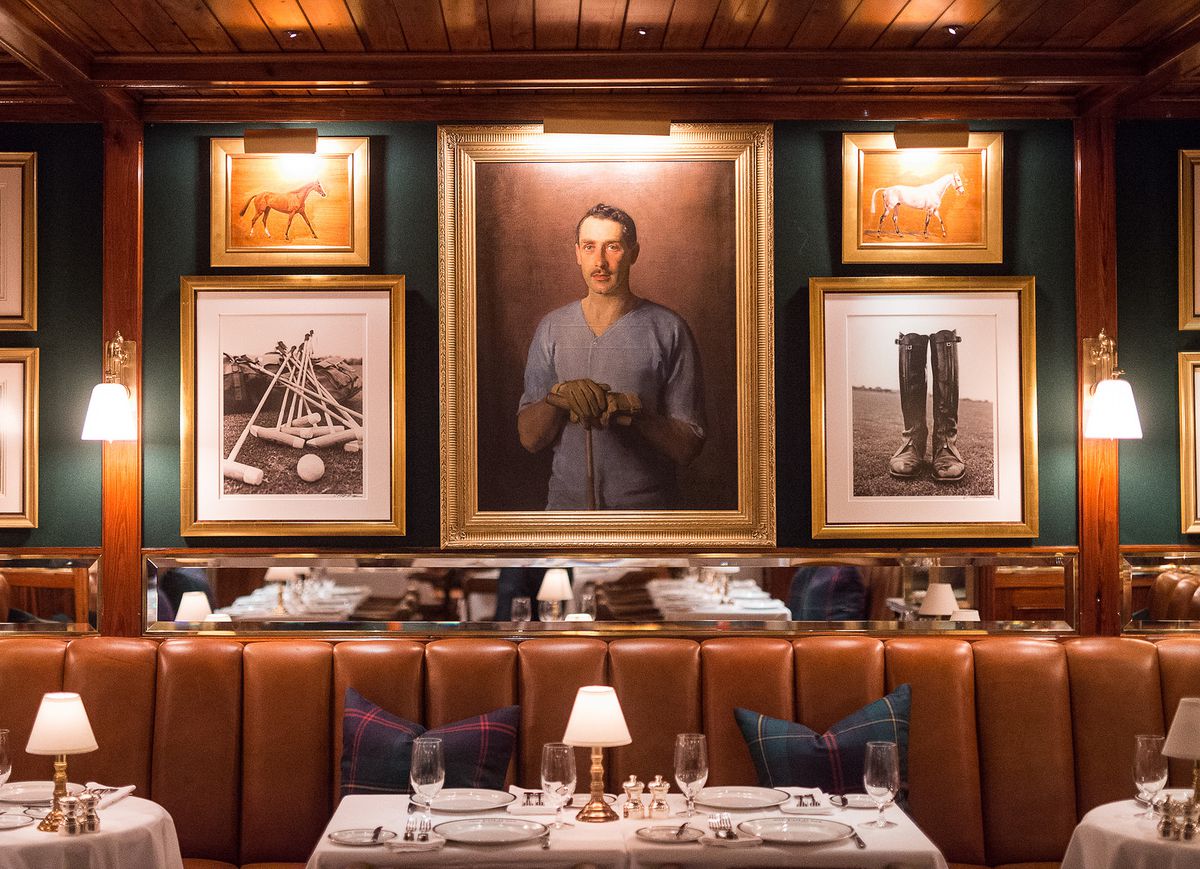 Markers of Reinvented Heritage
Due to this style's ornate qualities, most Reinvented Heritage-styled homes can be found with detailing built into their very walls. This interior design style embraces a home's architecture while allowing the furniture and décor to simply add to the overall aesthetic. The moulding incorporated into this style is luxurious, similar to our DecraMold and BlockShop line. Classical furniture like wingback chairs and embellished coffee tables adorn rooms meant for entertaining. The furniture pieces feature rounded legs, arched backs, and rolled arms, giving off that distinguished ambiance.
You'll see iconic patterns like gingham, tartan, and checkers. This takes form in a bedspread, curtains, pillows, or a rug combined with classic lighting or contemporary artwork. The style incorporates activities of the wealthy like polo, horse racing, yachting, and antique collecting. Don't overthink this style, you can be imaginative; there's no wrong way to mix and match patterns! Pinterest has branded this style as hip + historic, or "hipstoric." In 2023, everyone wants to honor the older things in their homes, revamp and repurpose them and use them in a different way or a different room.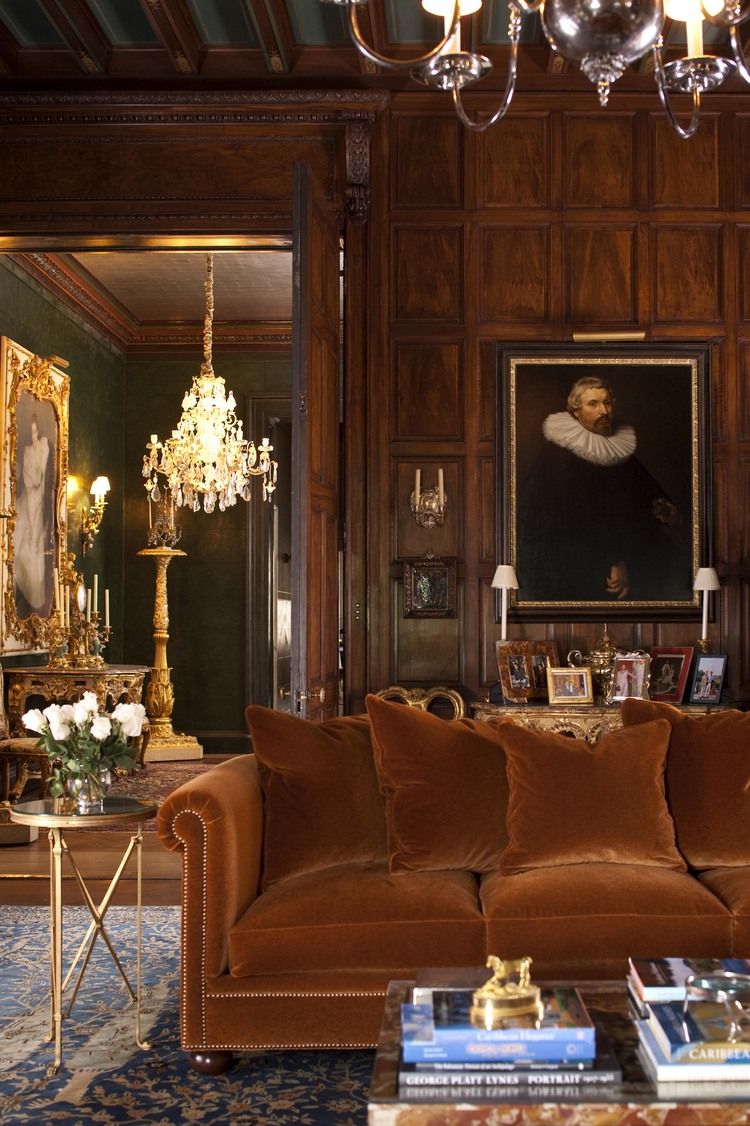 A Guide for You
Colors + Patterns
You want your room to have a historic appeal, so keep color palettes and wallpaper in mind. Colors featured in the style tend to be jewel-toned, rich, and deep moody colors. Colors such as Emerald, Ruby Red, and Sapphire Blue with a shade of brown, gray, or black, go well with one another. Mixing the old and new keeps this style fun and fresh! If you're ready for a deep dive, renovating your home and adding wood walls with moulding is a great option! Deep mahogany wood walls elevate the warmness of the room creating a cozy atmosphere. Choose printed wallpaper like this Equestrian Plaid Green Wallpaper from Burke Decor for an easier yet fun route. Here are some shades that add character to your space:
Ceilings tend to be bare and neglected but not in Reinvented Heritage! Fine details littered every corner of a 19th-century home; let's keep that same energy in the 21st century! Add a wow factor to your space with an Accent ceiling. Choose detailed moulding to add that prestigious ambiance to your home. Take it to the next level with an accent ceiling like this!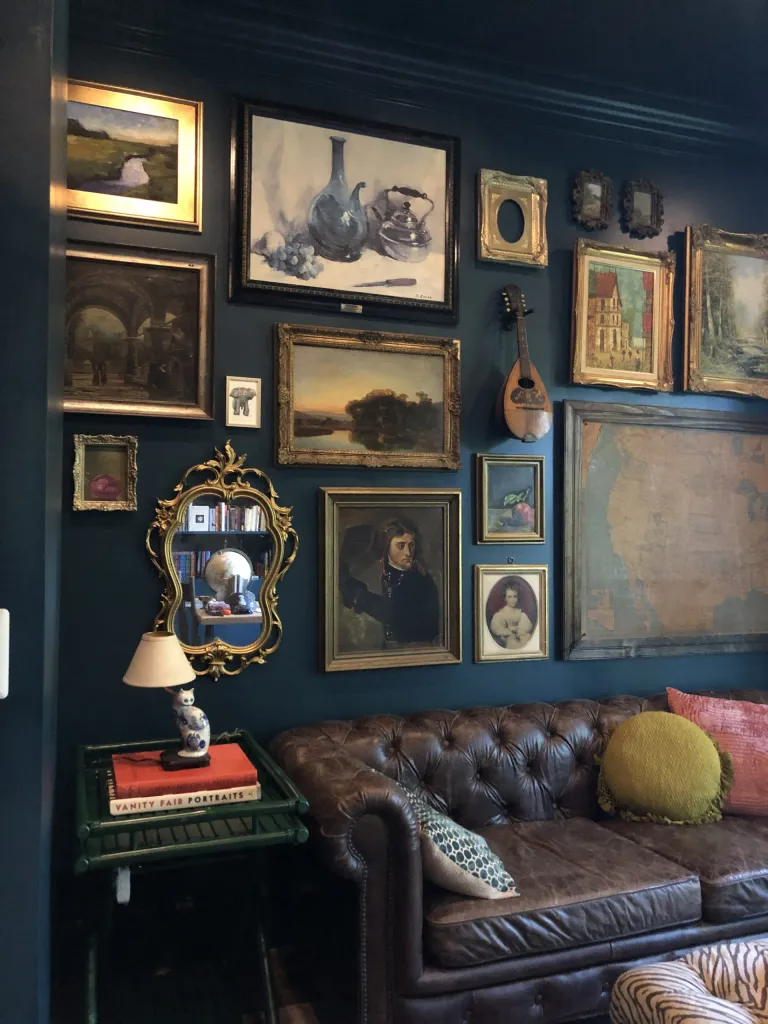 Furniture
Reinvented heritage blends traditional pieces with a more contemporary aesthetic fit perfectly for this time. Think Grand Millennial style, but it's older brother. Classic pieces in this style are a must. Opt for seating like this Poly & Bark Lyon Sofa from Hayneedle. There's no better way to add the Reinvented Heritage to your home than to get a piece from that actual era! Scour your local antique store to repurpose old and worn pieces. Here's a how-to on how to repurpose furniture and make it your own!
When talking about Reinvented Heritage, you can't leave out the famous Chesterfield sofa. This chair was custom-made when the Earl of Chesterfield, Lord Philip Stanhope, commissioned a sofa for his drawing room. Lord Stanhope wanted seating that would prevent wrinkling in a gentleman's pants. A Chesterfield features rolled arms, nail head trim, and is upholstered in leather or velvet. To add elegance to your drawing room select this Lyre Chesterfield Sofa from Anthropologie! This style doesn't have to be limited to your living room. Sleep in luxury with this Bernhardt Weathered Bed from Luxe Decor. Place this Belmont Metal Cabinet from Burke Décor in your space to stay true to this style. Add books for a moody and intellectual feel or add your favorite décor and trinkets. To complete your bedroom add these Serpentine Tiebacks from Anthropologie to your curtains to round out your 19th-century paradise.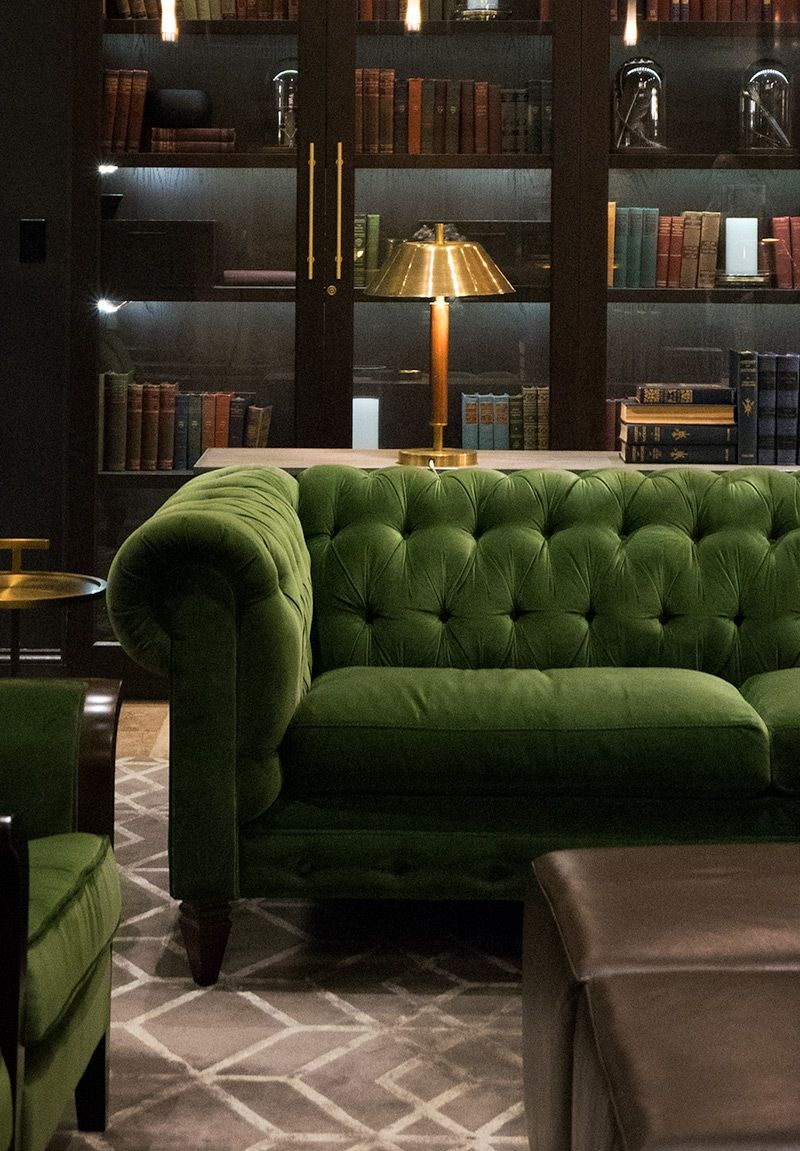 Décor and Paintings
It's all in the details! To add a touch of elegance to your space choose this Blue Ming Ceramic Collection. Want something more modern? Add this gorgeous Fern Storage Cabinet to your space for the perfect recipe for Reinvented Heritage! Elegant side and coffee tables exude class and intellect. Along with Reinvented Heritage, a revival of dark wood tones has returned to the trend cycle. Opt for a dark wooded statement piece like this Lord Raffles Coffee Table from Perigold. This masterpiece of a table features ornate carvings and legs shaped like a lion. Add this Copper Vase from Burke Decor in the middle, creating a dramatic centerpiece for your space! Looking for something a bit brighter? With its slightly worn look, this Green Chinoiserie Jar Vase from Anthropologie transports you back to a time of grandeur.
The art in this style is all about recreating a timeless look. Old money art tends to depict the natural world. Images of people, horses, vast landscapes, buildings, and dogs are usually at the center. Add a vintage art piece to your home to mix the old with the new. This 20th Century English Jockey from 1st Dibs painting adds to the old money atmosphere. Instead of a gold frame, either remove a frame completely or add a light oak frame to add a relaxed and modern feel. Don't want to spend a ton on revamping your space? We suggest checking out antique, thrift stores, and even facebook marketplace to find affordable statement pieces that fit within this aesthetic.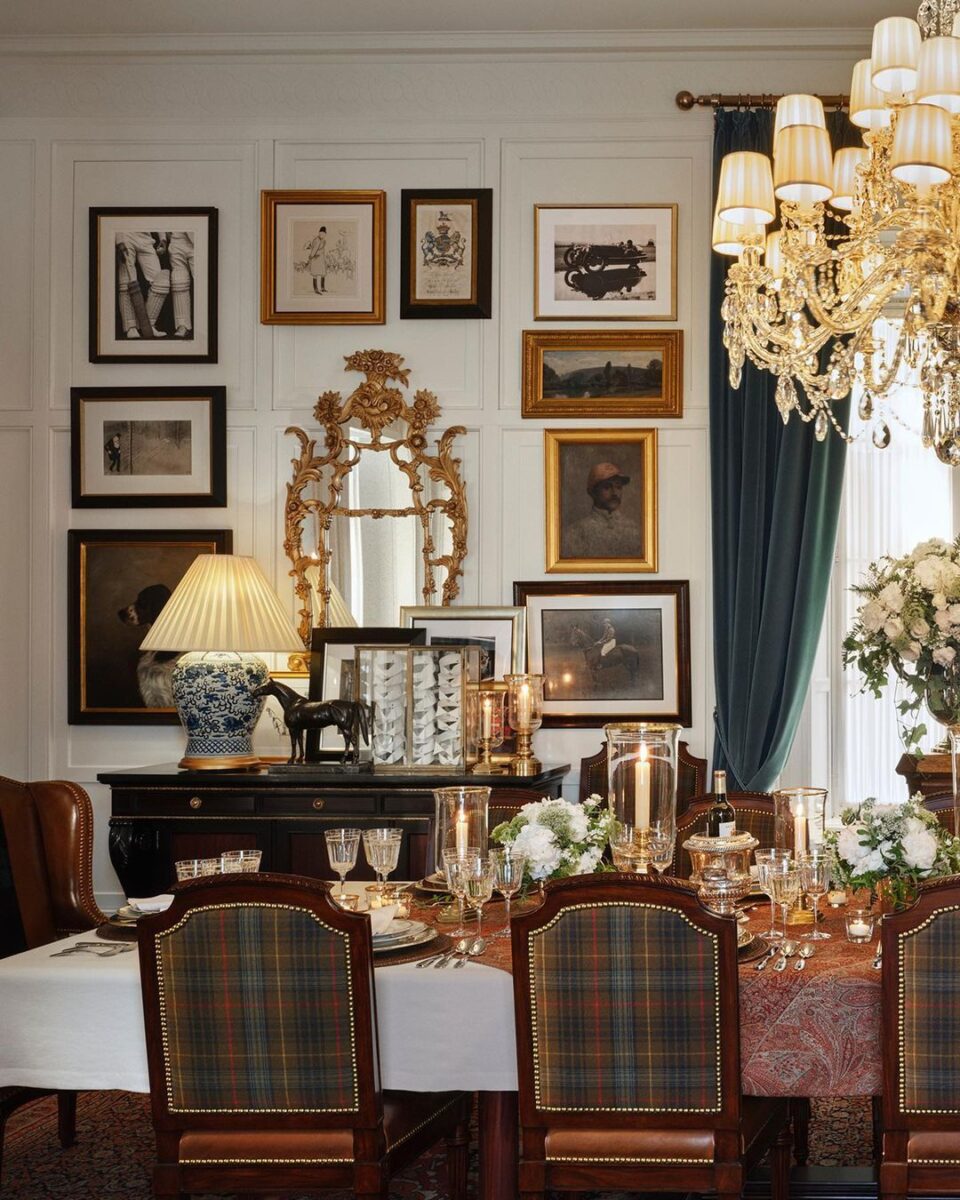 Overall, Reinvented Heritage is all about mixing and updating classic pieces for the present time. So, mix and match and create the ambiance perfect for your abode!
For Inspiration check out our Reinvented Heritage Interior Design Board and make sure to follow us on Instagram and Facebook @WeAreWoodgrain!