How to Make A Statement with Your Doors
Interior doors are arguably the most underrated design element when it comes to interior design. With thousands of door designs, styles, and configurations to choose from, finding the perfect door is a fundamental part of complementing your overall aesthetic. Interior doors can make a significant difference in the overall design and appeal of your space. By utilizing your doors as a decorative feature in your design it can aid in transforming a room into the aesthetic you are trying to accomplish. It can feel overwhelming when choosing doors for your home, but we are here to help! We will go over the types of doors and styles you can use in your home to make the statement you want to achieve!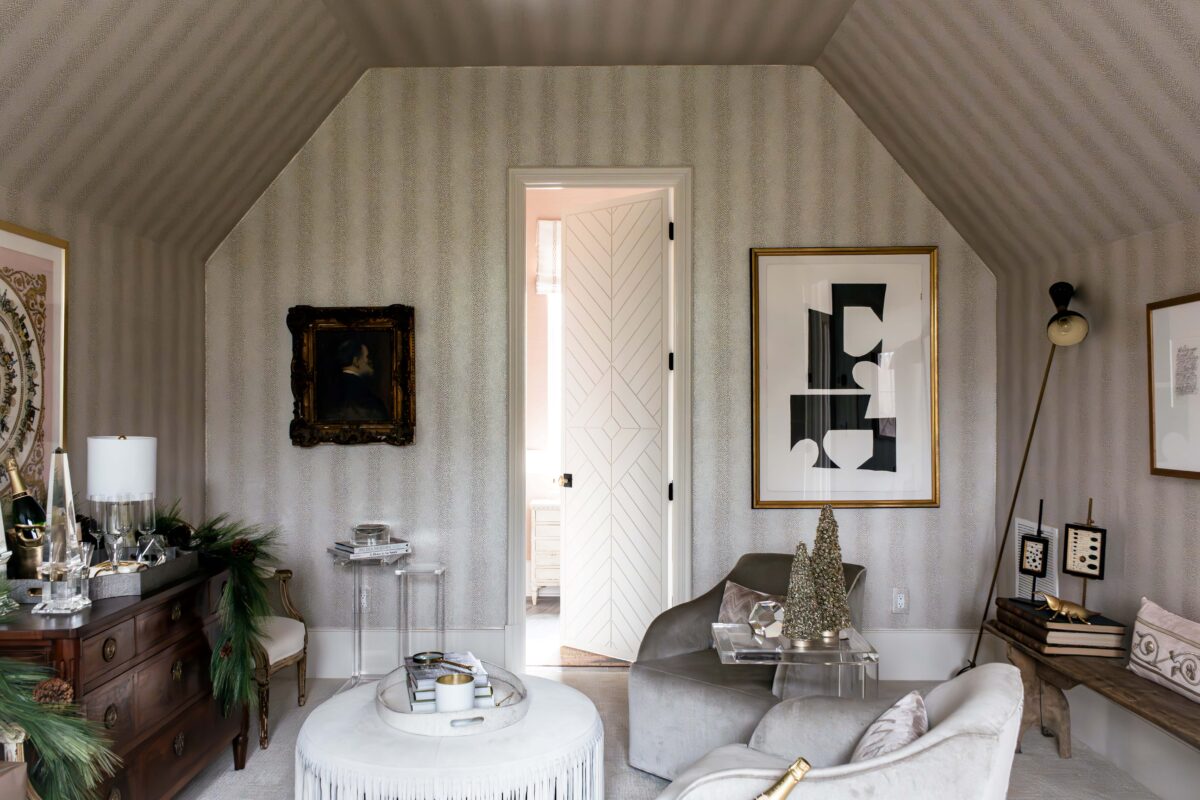 Pocket Doors
Pocket doors, also called hidden doors, became a fundamental door in the late 1800s. Pocket doors are regularly called hidden doors or vanishing doors since they conveniently slide into your walls, basically giving the idea that the door has disappeared! Generally, they were used to save space in homes with limited square footage, but now they are used to maximize one's space and separate open floor plans. Not only are these doors functional and easy to use, but they are also aesthetically pleasing. Pocket doors permit homeowners to open their space and allow constant airflow through the home. They're for those who are trying to maximize their space while also separating two rooms instantaneously. Bathrooms, pantries, laundry rooms, and walk-in closets are some key rooms that will benefit greatly from installing a pocket door. With a wide variety of designs and materials available, you can easily find a pocket door that complements your existing décor. In fact, just about any interior door can be used as pocket door; the secret is installing a pocket door frame inside of your wall frame.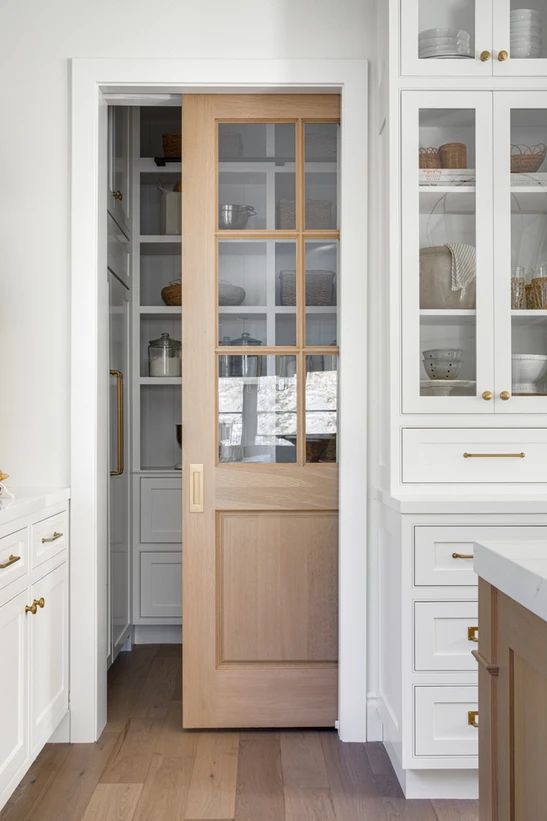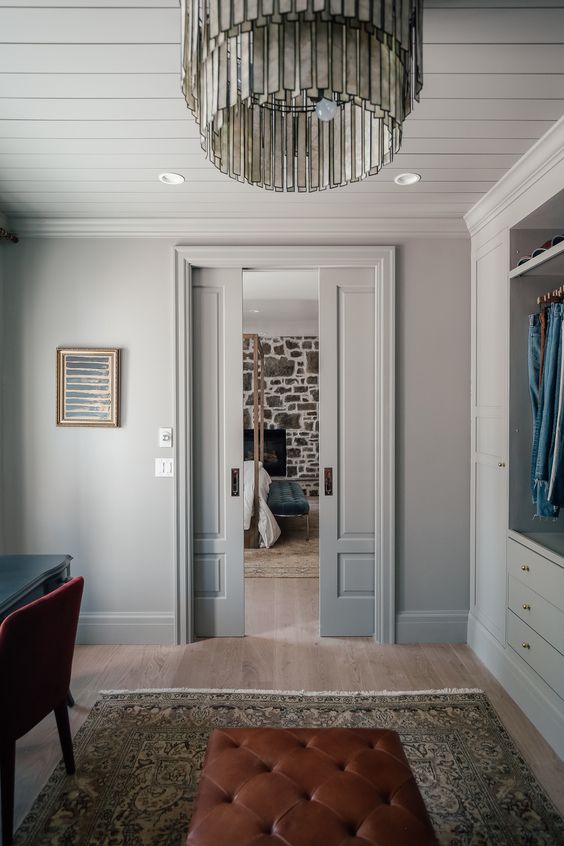 MDF Router Carved Doors
There are so many elements to consider when choosing your interior door. Aside from wood and wood composites, MDF (medium-density fiberboard) is a cost-effective and feasible alternative when choosing your material. It's smooth and free of imperfections, doesn't crack, and is easier to paint and design. Woodgrain's Design Collection MDF Doors are made of medium-density fiberboard and include options available in panel, bifold, and fire-rated doors! MDF Router Carved doors allow you to customize your interior doors to suit your style and have control over all the custom details. Our MDF Router Carved Doors allow you to make the statement you've always wanted.
Our Designs Collection MDF offers several advantages and benefits to consider:
• Exceptionally smooth surface for excellent paint adhesion
• Unlimited design options, including most graphics and text
• Resists shrinkage, expansion, or warping
• Environmentally friendly
• SureEdge design for superior screw holding capacity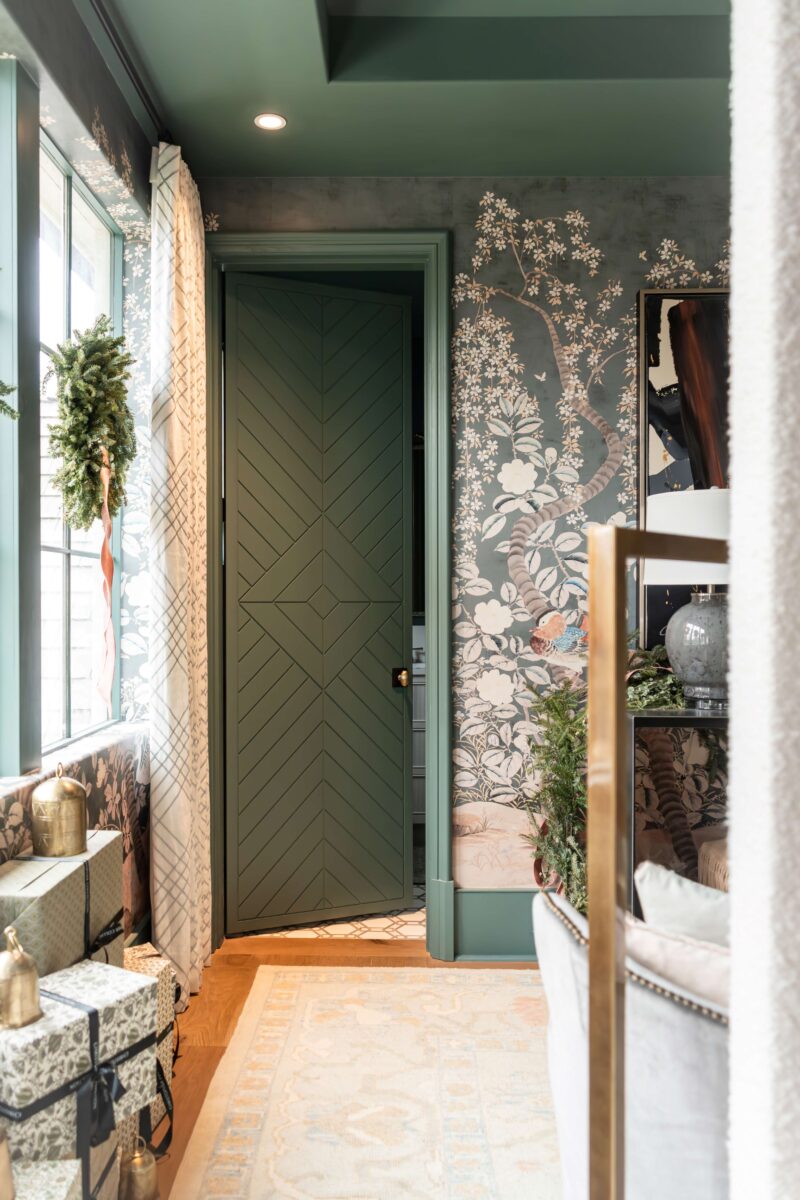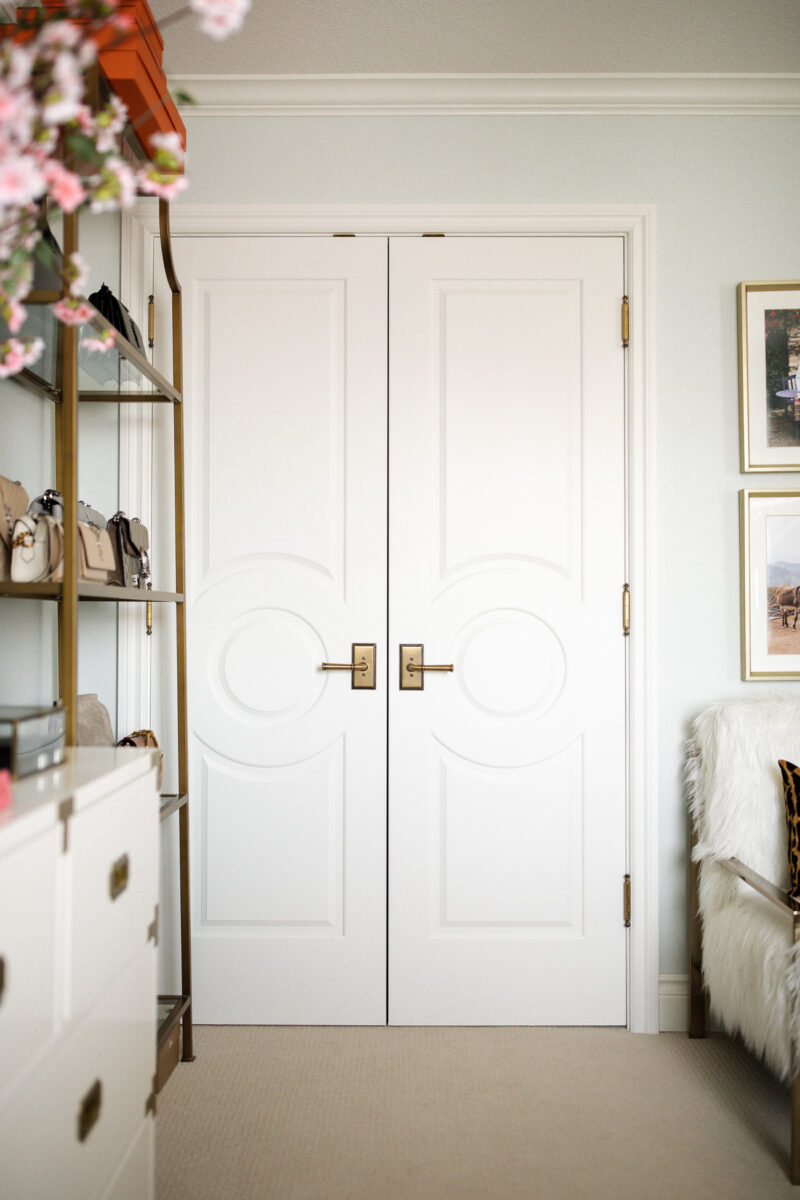 Louver Doors
Louver doors are made with an arrangement of horizontal blades, called louvers, that either partially cover the door or cover its entirety. When considering interior door designs, louver door styles should not be slept on. They are both functional and stylish, exhibiting a modern flair to any space. Don't throw out these "old-fashioned" doors, because they're back in style! Do you happen to have a damp mudroom or basement that gets stuffy? Louver doors may be the perfect option for you. These modish doors provide superior airflow thanks to their special shutter-like design. You may be concerned for privacy since louver doors are not solid; however, we are here to tell you there is no need to worry. The shutters face downward at a horizontal inclination obstructing vision and allowing ultimate privacy without compromising light passage. Today, many louver doors are described as versatile, modern, and stylish, complimenting a variety of home styles. Woodgrain offers a range of louver doors from Standard to False to Premium to compliment any home style.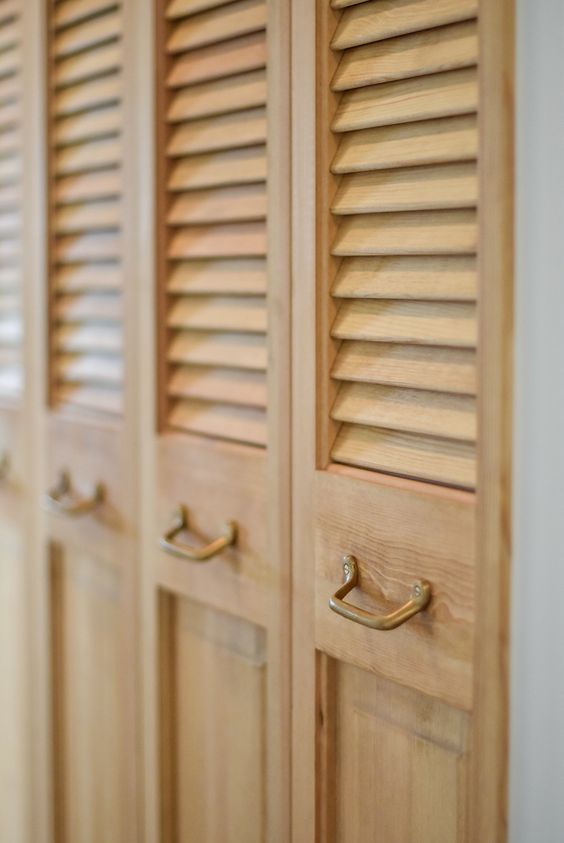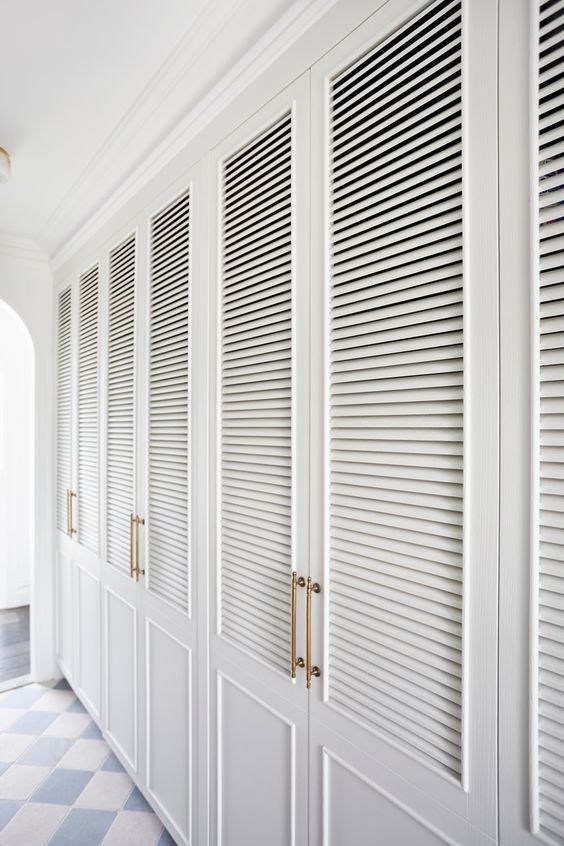 Shaker Doors
You have probably heard of the word shaker style regarding cabinets and doors, but what does it mean? A shaker style door has a flat panel instead of a raised detailed panel. This gives the door a square, raised edge creating that "shaker style." One of the most on-trend styles for doors right now are shaker doors. The appeal of shaker doors is that they are practical, well-made, and feature a simple, classic design. Shaker doors offer crisp lines and provide a versatile look that complements both modern and traditional interiors. Shaker doors characterize a modest design that concentrates on minimalism for its visual attraction and practicality. They go well with any style home, because they are a timeless look. Can you say classic?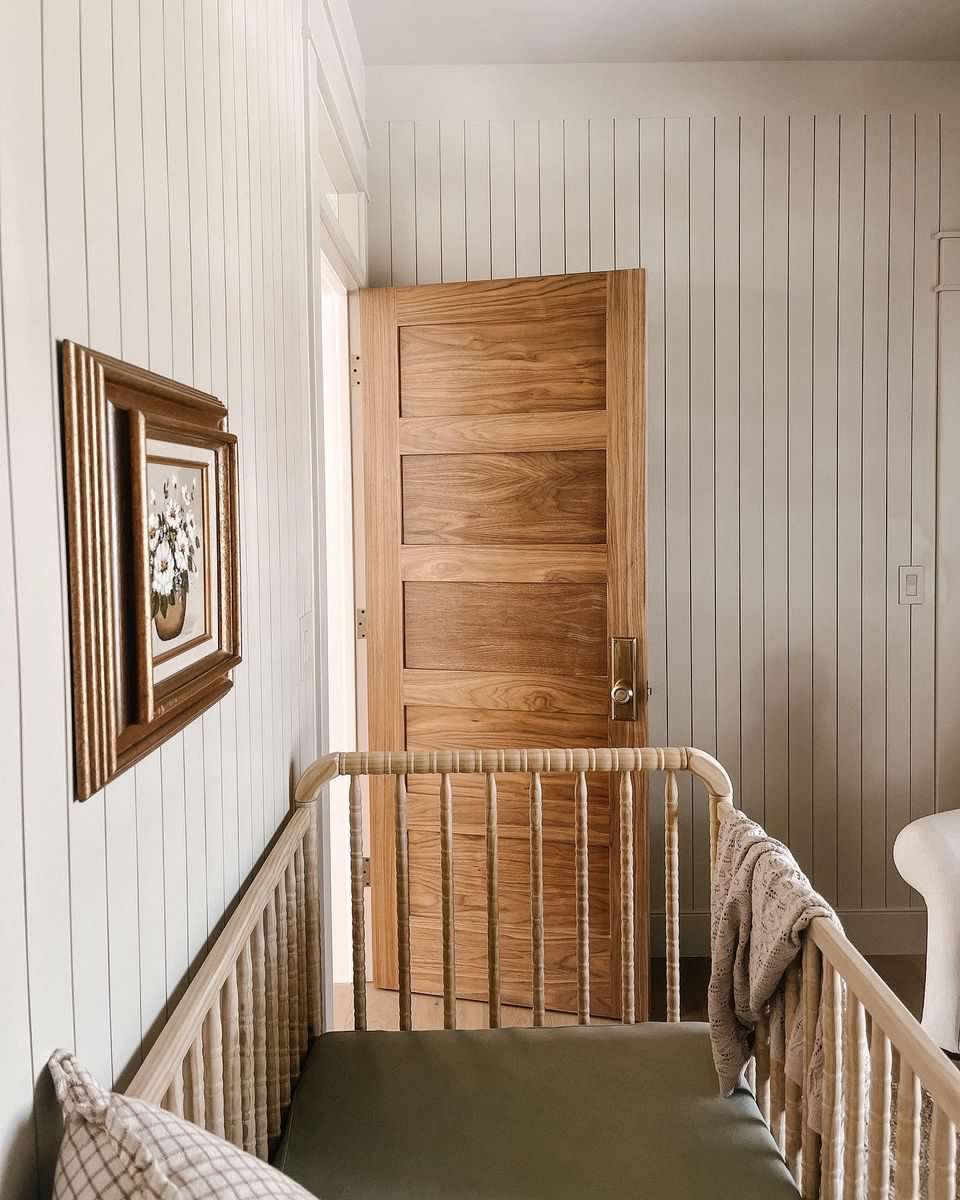 French Doors
French doors are an amazing way to open your space up and let natural light flow through. These doors originated in France during the Renaissance era because the French people wanted an efficient way to bring more natural lighting indoors. Woodgrain French doors allow a significant amount of natural light into your space with their clear center while remaining energy efficient through the ability to use Low-E insulated and coated glass. The natural light beaming through these doors makes your space seem larger and uplifts the moods of the inhabitants inside the room, while also allowing your guests to see through different rooms; eliminating the feeling of being cramped or claustrophobic. French doors are often used for pantries, office doors, or even doors to your patio. These versatile doors can fit in modern styles or in serene styles like Cottagecore or Swedish-Country. Because of their versatility and mood they evoke, French doors are one of our favorite door options!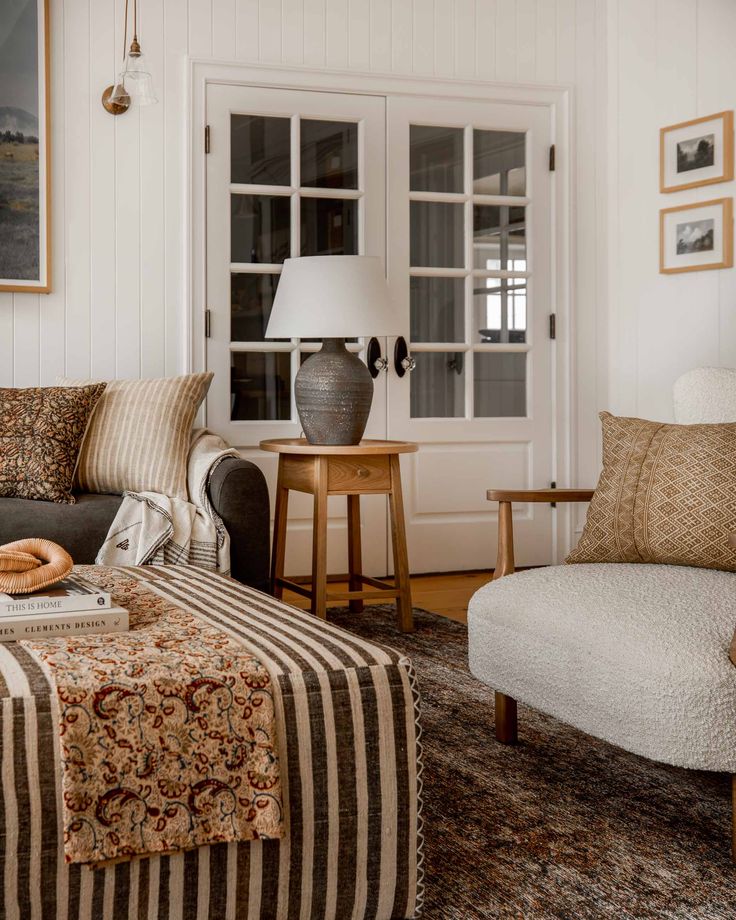 How to Spruce up your Current Doors
First impressions are important, and doors are the first thing you see when entering a home or walking through an entryway. Most homes typically have boring, standard doors, and replacing them can be way out of your budget. There are several ways, however, to elevate your doors to go from cheap to chic. You can use moulding to re-create the look of your doors or simply paint them and change the hardware. Add 1x Boards to create the shaker door of your dreams, like a 3-panel or even a 5-panel. If Craftsman-style doors aren't your favorite, you can opt for using picture mould to add some subtle detail and elegance. As you can tell, moulding isn't limited to your walls and can add interest and elegance to your doors, too.
Hardware
Aside from the door itself, hardware is an important focus to add decadence to your rooms. Classic hardware, like silver or chrome, is more of a traditional approach, but in recent years, matte black and gold have been dominating interior trends. Swapping out standard hardware for well-crafted pieces is a quick and easy way to enhance your décor and add character to your doors, while also being DIY beginner friendly!
Color
Another easy way to elevate your doors is by painting them. Start by sanding and covering any scratches, dents, or defects, and then caulk. Paint your doors popular colors like sage greens, hushed blues, or a highly trending color like black. You can take it a step further by painting the casing around your doors the same color to make your entryways even more grandeur than you ever imagined.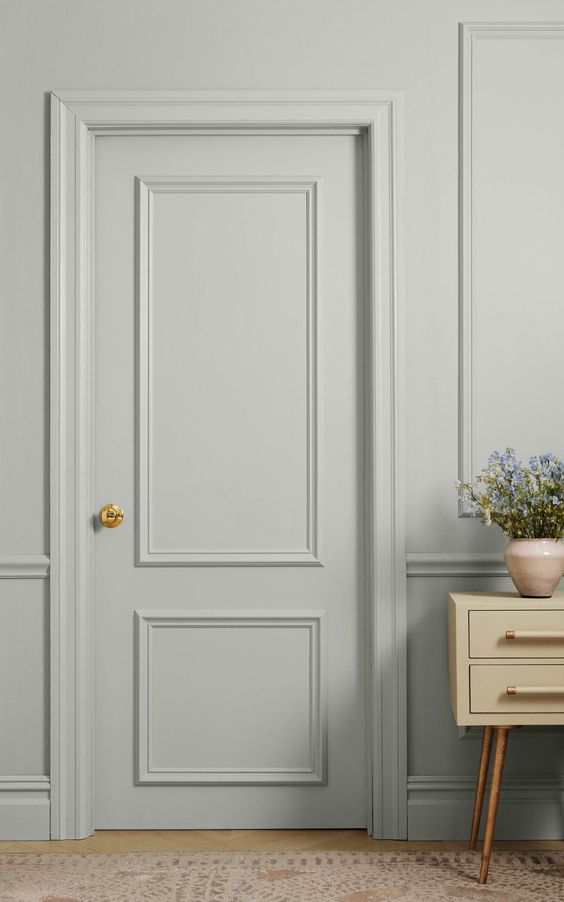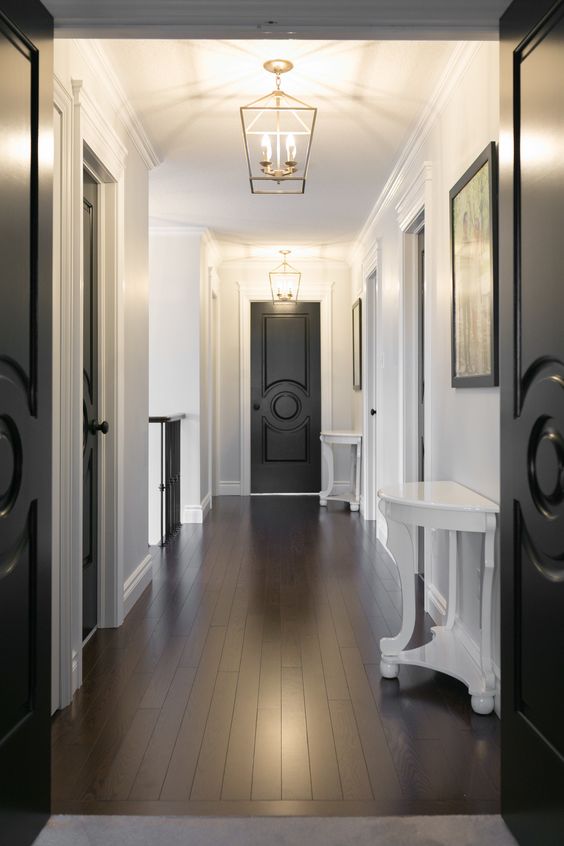 There are so many different door styles, options, and designs that you can choose from for your home. Just like décor, your doors should be capitalized to enhance the aesthetic in your home and used as a tool in enhancing the design of your home. Doors continue to be an underrated feature in most homes when they should be one of the final touches in creating the home of your dreams.
Woodgrain is one of the world's leading manufacturers and suppliers of hardwood and softwood stile and rail doors, and door components. The proof is in the quality and performance of our doors, but don't just take our word for it: Woodgrain was voted by builders, developers, and contractors as having the highest quality interior doors in the 2022 Builder Brand Use Study by Zonda.
For Inspiration, check out our Interior Doors Pinterest Board and make sure to follow us on Instagram and Facebook @WeAreWoodgrain!