Pocket Doors: The Hidden Doors
Intro
Pocket doors, also called hidden doors, became a staple door in the late 1800s. Pocket doors are often called hidden doors or vanishing doors because they conveniently slide into your walls, essentially giving an illusion that the door has disappeared! These doors became a dominant entryway of libraries, sitting rooms, and dining rooms. Historically, they were used to save space in homes with limited square footage, but now they are used to maximize one's space and separate open floor plans. Not only are these doors functional and easy to use, but they are also aesthetically pleasing. Pocket doors allow homeowners to open their space and allow consistent airflow throughout the home. They're for those who are trying to maximize their space while also separating two rooms instantaneously. Due to the advancements since the Victorian Era, these doors have become extra trendy again!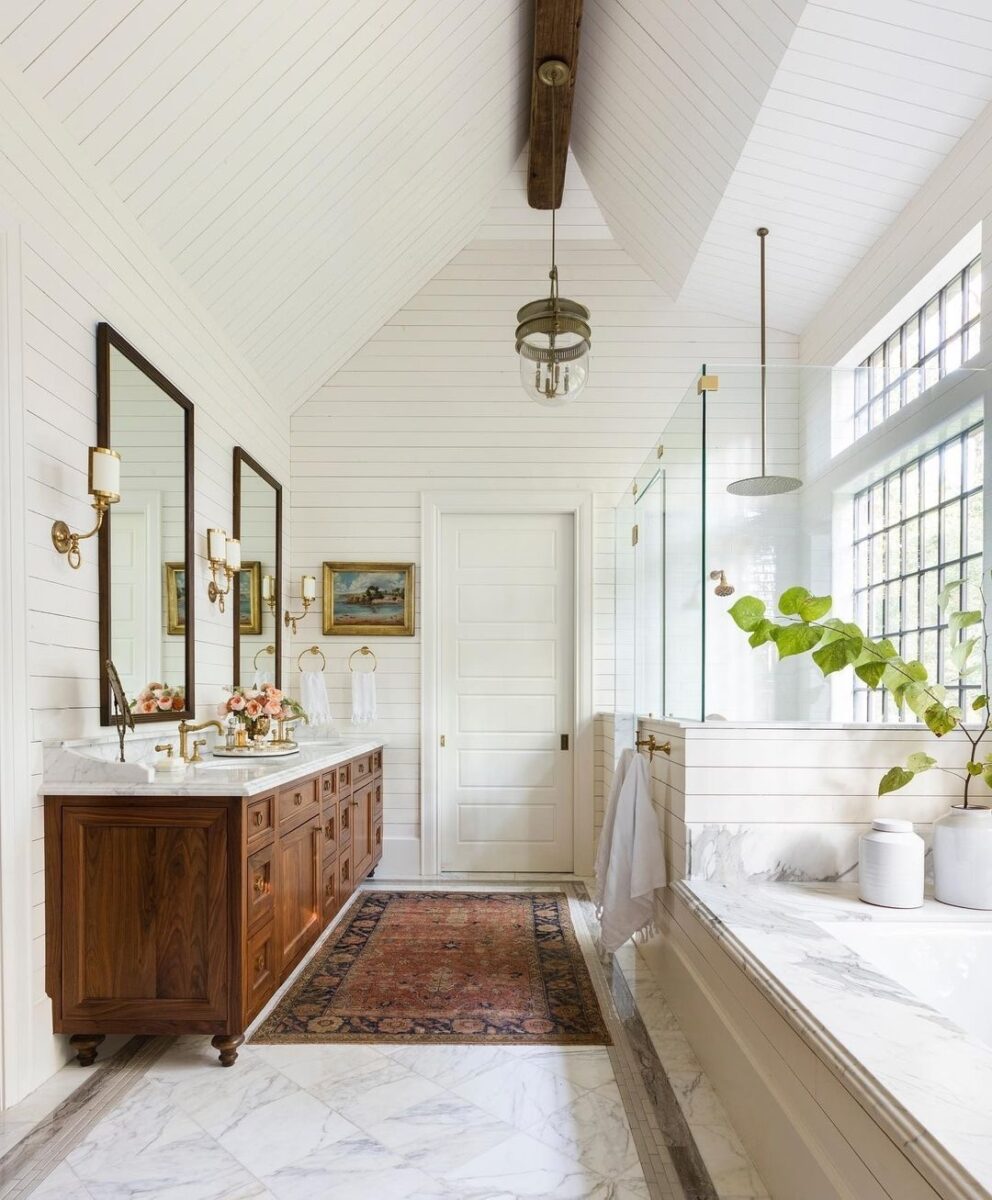 Our Specialty, Your Sanctuary
Here at Woodgrain, many of our doors can be utilized as pocket doors. Pocket doors pair well with any style, meshing with any environment seamlessly. Before installing a pocket door, choose the interior style and the room you want to put it in! Bathrooms, pantries, laundry rooms, and walk-in closets are some key rooms that will benefit greatly from installing a pocket door. Adding a glass door like 620 would be perfect for the entryway to a sunroom or any room you want an abundance of natural light to enter! For added privacy add different types of glass like Frosted or Taffeta! For your walk-in closet—no matter the size of the actual space—double pocket doors add a touch of luxury and fun every time you are ready to take a step out on the town. Whether you're adding a shaker door to your Craftsman-style home or a gorgeous router-carved door to a more modern space, pocket doors fit any room and any style!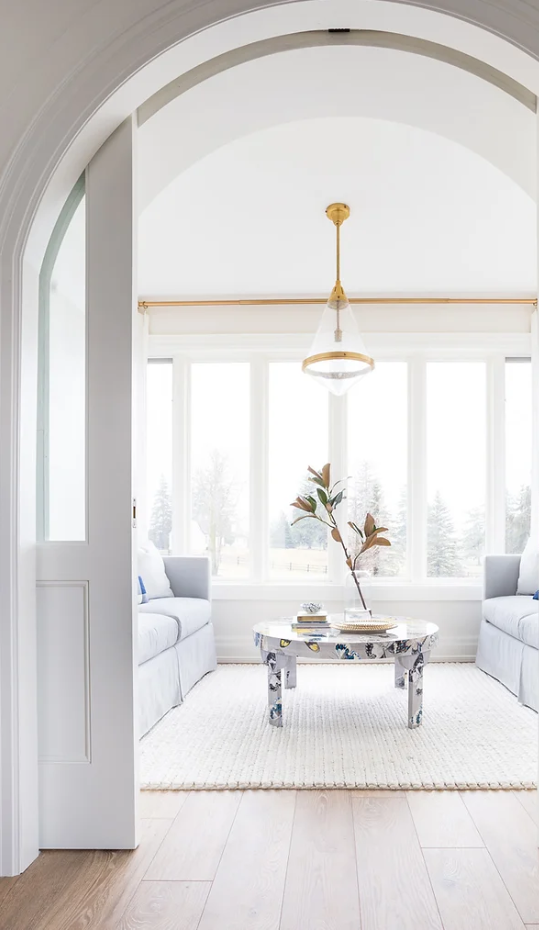 Understanding Pocket Doors
Pocket doors are interior doors that seemingly disappear into the "pocket" of a wall instead of swinging outward like a traditional door. These disappearing doors operate on a track system that the door is installed on and with a quick swipe of a hand, it will slide into the adjacent wall! This clever design feature allows the door to be completely out of the way when not in use, maximizing the space. Understanding what makes a pocket door a pocket door involves knowing the key components and mechanisms that enable its smooth operation. These key components are the track system, the frame, and the rollers and hangers. The track system guides the door along its path into the the wall, while the rollers and hangers work with the track system to ensure that the door moves effortlessly into the frame concealed inside of the wall that hides the door. With a wide variety of designs and materials available, you can easily find a pocket door that complements your existing décor.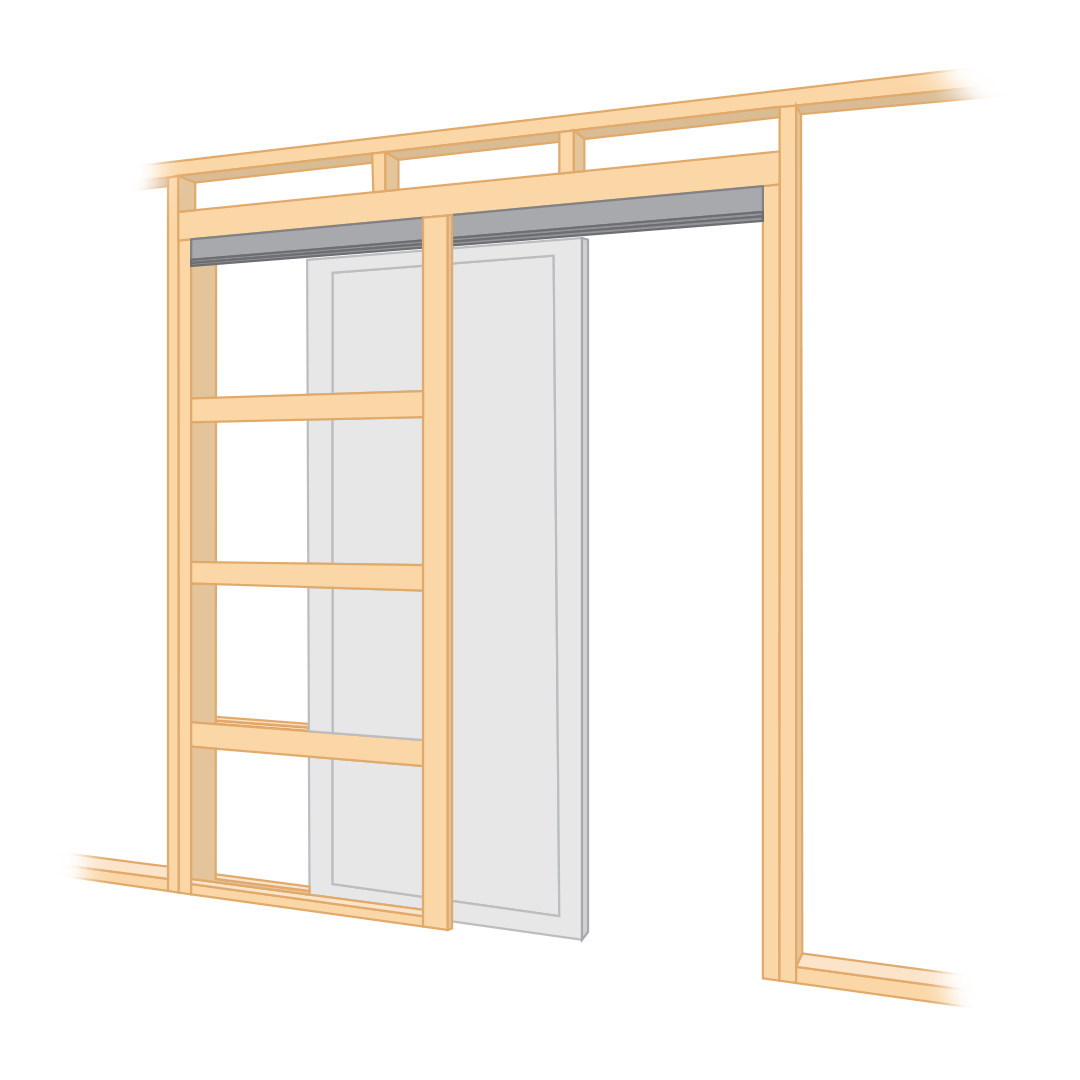 Spruce Up Your Pocket Doors
If you already have a pocket door or just installed a new one, here are some tips and tricks that can bring a twist to your space.
Colors
A pocket door can be an entryway to a secret playroom or a relaxing escape. Whether you have a moody space or a light and airy space, communicate that with your color choices. Bold and bright colors will instantly draw attention. Colors like vibrant orange and teal suit a playful vibe. For a space you would like to keep hidden or more private—like a man cave or home office—stick with a neutral and natural look. Neutral doesn't mean boring! Natural stained doors are coming back in style! A beautiful dark walnut or chestnut stain can truly complement your doors and bring instant eye appeal before entering a room. Whether you decide to paint or stain your door, focus on the right style and finish that best suits your home.
It's In the Details
The journey doesn't have to be over after installing pocket doors in your home. Let's dig a little deeper and take your doors to the next level. Aside from the door itself, hardware is an important focus to add decadence to your rooms. Classic hardware, like silver or chrome, is more of a traditional approach but in recent years, matte black and gold have been dominating interior trends. Due to the nature of a pocket door, choose hardware that will make the process of opening and closing the door smooth. Flat style handles like flush pull handles, or ring pulls are most commonly used. This Harrington Pull fits well with a more masculine style like Reinvented Heritage. For something softer and more feminine this Eastbank Curved Pull aligns with Grandmillenial interior design. Swapping out standard hardware for well-crafted pieces is a quick and easy way to enhance your décor and add character to your doors, while also being DIY beginner friendly!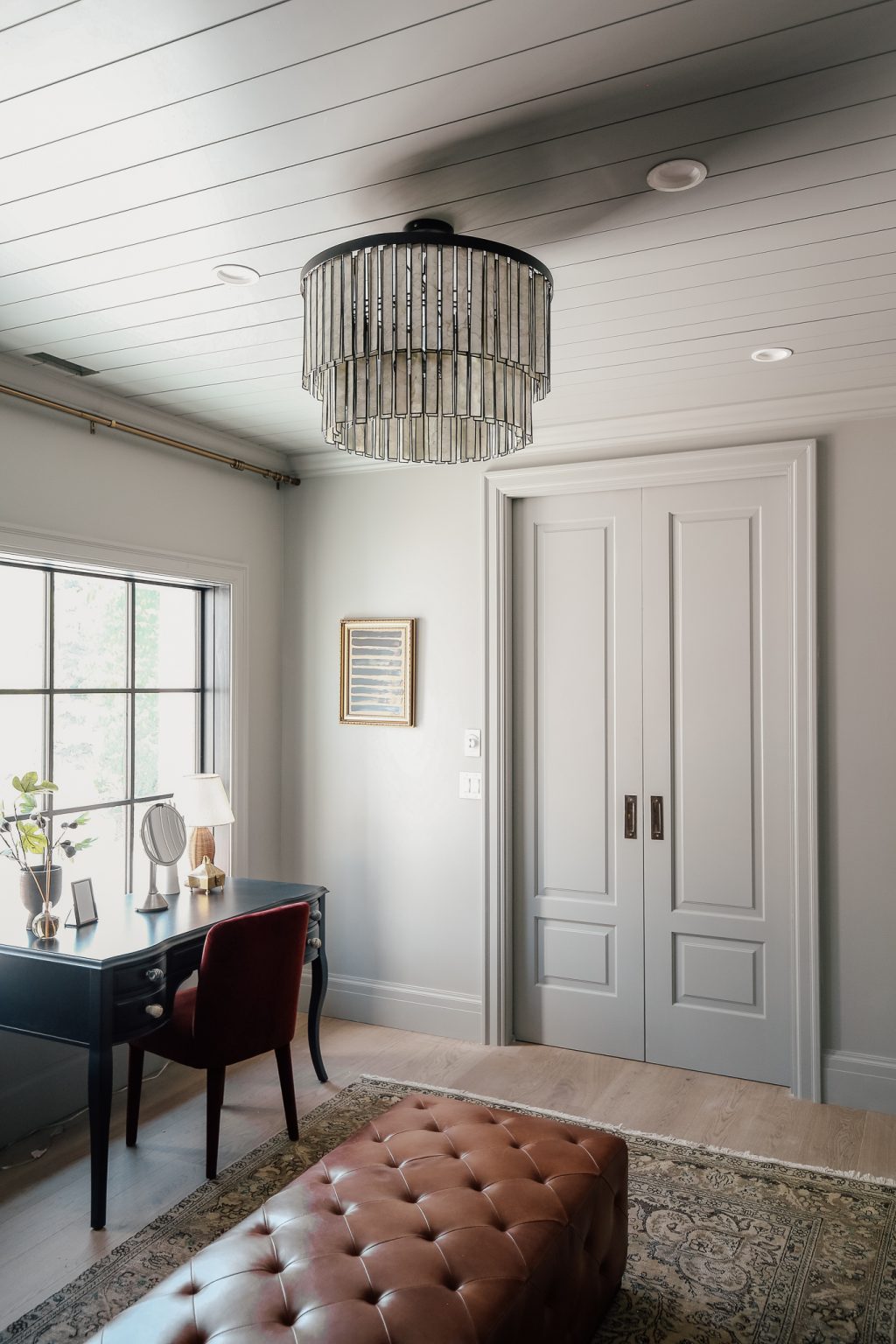 Pocket doors are a practical and visually appealing way to transform the interior of your home. With a variety of door design options and finishes available, pocket doors effortlessly complement any interior style, creating a cohesive and polished look in your home. Whether you are looking to maximize space, create a seamless flow between rooms, or add a touch of elegance to your home, pocket doors offer the perfect solution. For Inspiration check out our Pocket Doors Pinterest Board and make sure to follow us on Instagram and Facebook @WeAreWoodgrain!