Why You Need MDF Router Carved Doors in Your Home
Homeowners often choose interior doors that are fundamental but lack visual interest. Interior doors are arguably the most undervalued design element when it comes to aesthetics! With thousands of door designs, styles, and configurations to choose from, finding the perfect door is an integral part of complementing your overall style. Our MDF Router Carved Doors allow you to make the statement you've always wanted. With infinite design options through cutting-edge technology and old-fashioned craftsmanship, your interior doors don't have to be boring or overlooked!
Let's discuss the rich history of Woodgrain doors and our exceptional MDF Router Carved door series.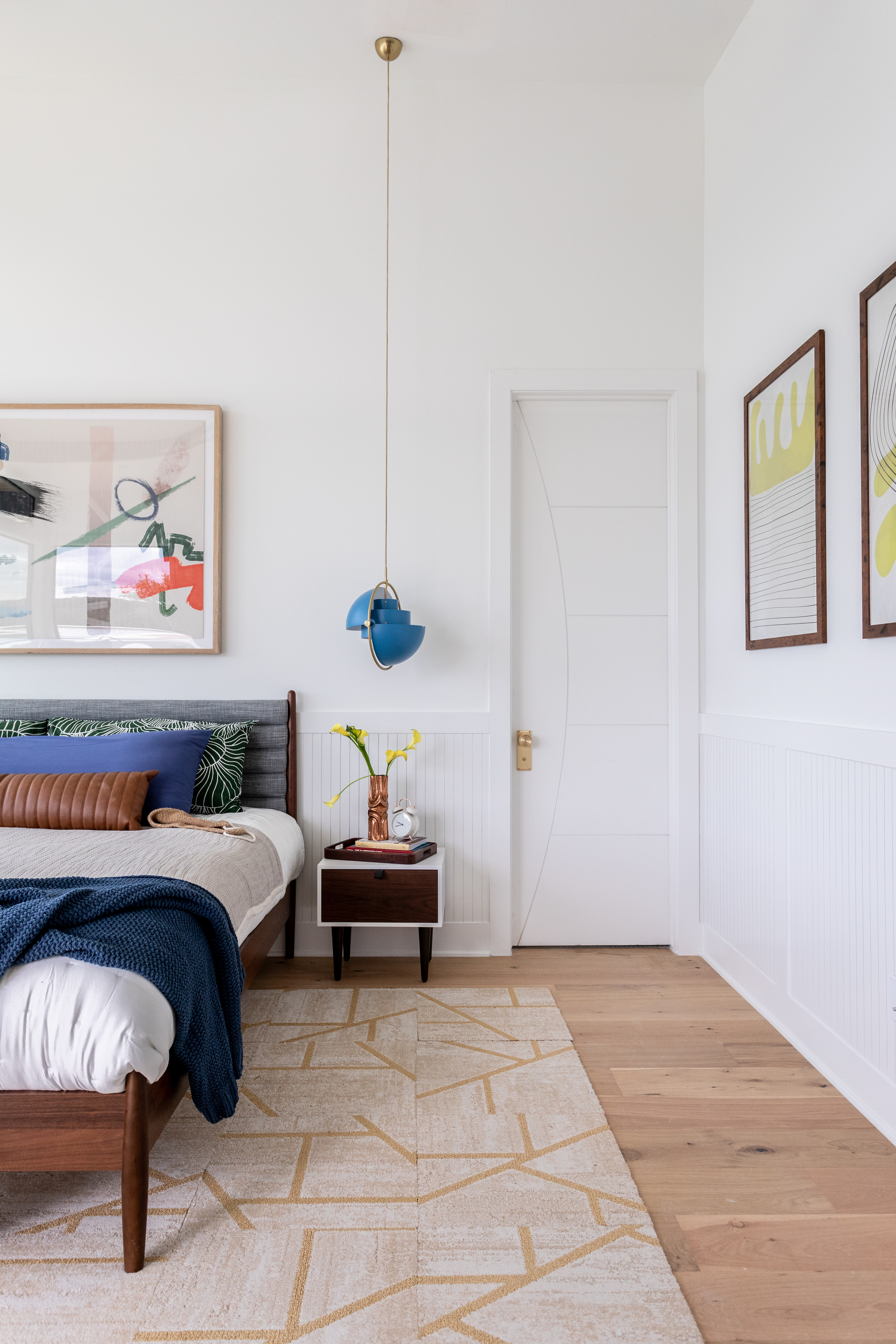 Our Specialty. Your Sanctuary.
Woodgrain has a rich history of quality and craftsmanship. Woodgrain is one of the world's leading manufacturers and suppliers of hardwood and softwood stile and rail doors, and door components. Distributors, builders, remodelers, architects, and homeowners rely on Woodgrain products to build quality homes. Woodgrain is committed to innovation through continuous improvements in manufacturing, investment in design, excellence in craftsmanship, and the use of the highest quality raw materials to build doors that are as durable as they are beautiful. Woodgrain Doors offer 23 designer glass options, 9 wood species, and a variety of size and panel options for both interior and exterior doors.
Because Woodgrain is a vertically-oriented company, we have direct access to the finest wood used for the creation of our doors. Combined with our handcrafted craftsmanship and dedicated quality team, our process and product are simply unrivaled. The proof is in the quality and performance of our doors, but don't just take our word for it: Woodgrain was voted by builders, developers, and contractors as having the highest quality interior doors in the 2022 Builder Brand Use Study by Zonda.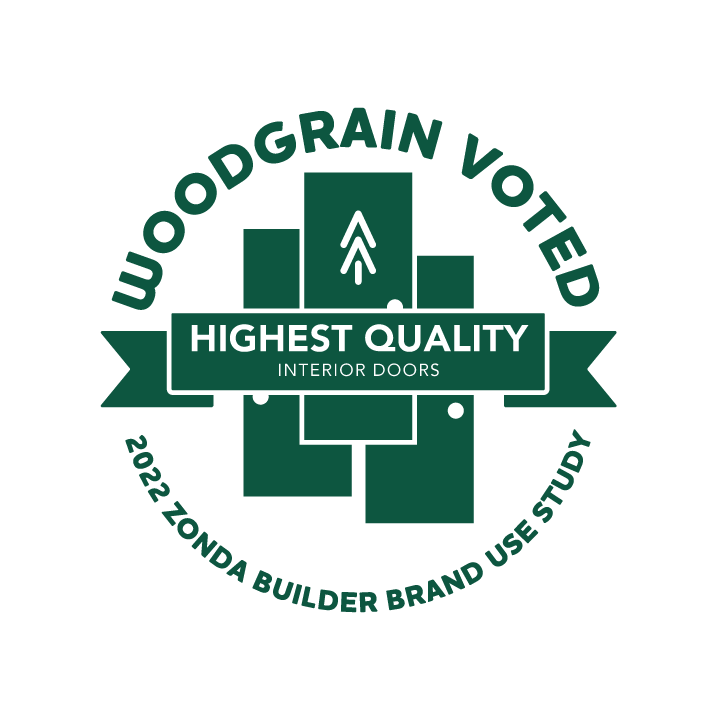 Building a Better Door
There are so many elements to consider when choosing your interior door. Aside from wood and wood composites, MDF (medium-density fiberboard) is a cost-effective and practicable alternative when choosing your material. It's smooth and free of imperfections, doesn't crack, and is easier to paint and design. SureEdge solid wood edge band is a feature in each MDF door. Installed in each stile, the SureEdge system allows maximum screw holding power and ease of hinge mortising. Woodgrain's Design Collection MDF Doors are made of medium-density fiberboard and include both 1 3/8" and 1 3/4" options available in panel, bifold, and fire-rated doors!
Our Designs Collection MDF offers several advantages and benefits to consider:
• Exceptionally smooth surface for excellent paint adhesion
• Unlimited design options, including most graphics and text
• Resists shrinkage, expansion or warping
• Environmentally friendly
• SureEdge design for superior screw holding capacity.
Design Collection MDF Doors with expanded polystyrene (EPS) core offer several advantages:
• 40% lighter than the standard 2'6" x 6'8" MDF door
• Easier to handle and hang
• Exerts less stress on the hinges
• Improve sound transmission properties
5000s Series
When choosing interior doors, you want to consider similar styles, colors, and hardware. We offer a wide range of styles from our collections: Classic Colonial, Timeless Craftsman, Victorian Elegance, and Calming Coastal. Our 5000 door series are all MDF router carved construction and come primed and ready to paint! Today, we want everything tailored to our preferences, whether it's for your home or on the latest technology, and our 5000s series allows you to do just that! MDF Router Carved doors allow you to customize your interior doors to suit your style and have control over all the custom details.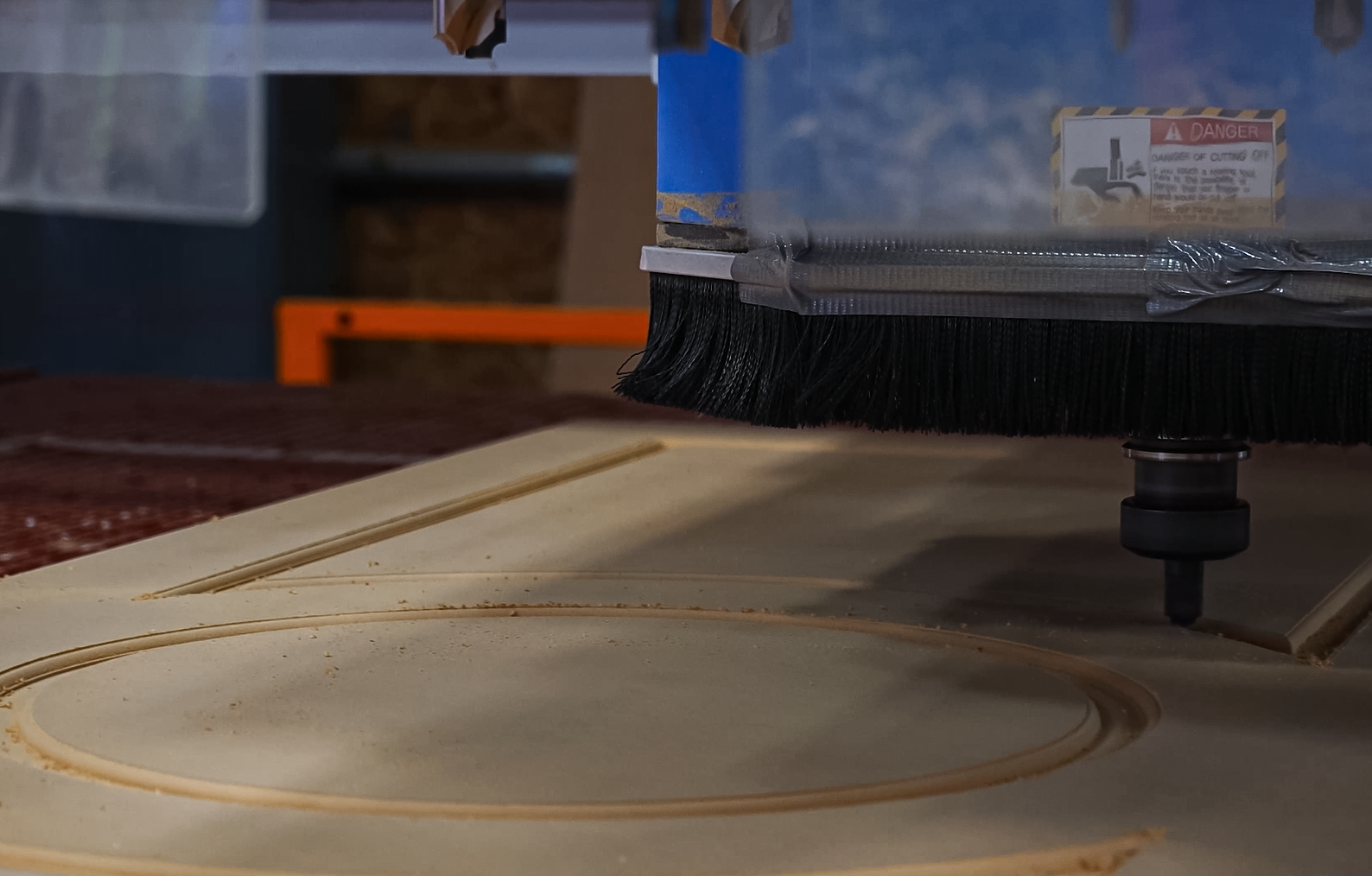 Here are our 3 most favored designs—
5107
The 5107 door model is a MDF Router Carved door with 5 panels for a modern look and feel. You'll find a range of panel door options from a timeless single panel door option to the trendy flat panel shaker style door. Kelsie from @kelsiemm installed these gorgeous doors all throughout her interior and painted them a soft beige to maintain a sleek and minimal feel.
The 5152 door model is a 2-panel Victorian/Colonial style door with a large circle cut-out design on it. Mia from @miamiamine replaced all her interior doors with our 5152 style. These doors bring instant glamour to a space!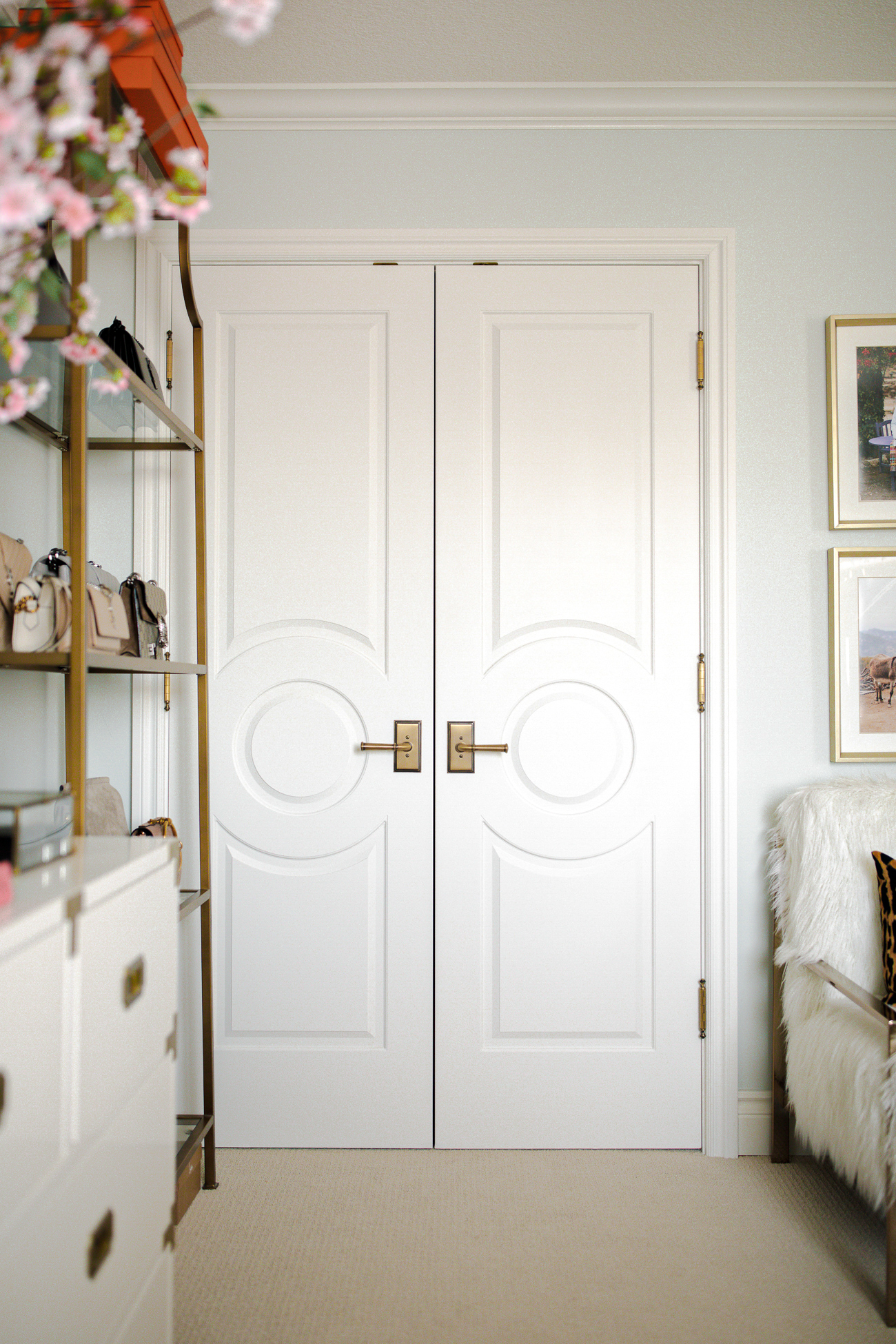 The 5272 door model has a modern geometric cut design for a one-of-a-kind look. KBD Development and Construction chose our 5272 style to showcase all throughout the 14th annual Home for the Holidays Designer Showhouse and Marketplace. Every room was greeted with these showstoppers!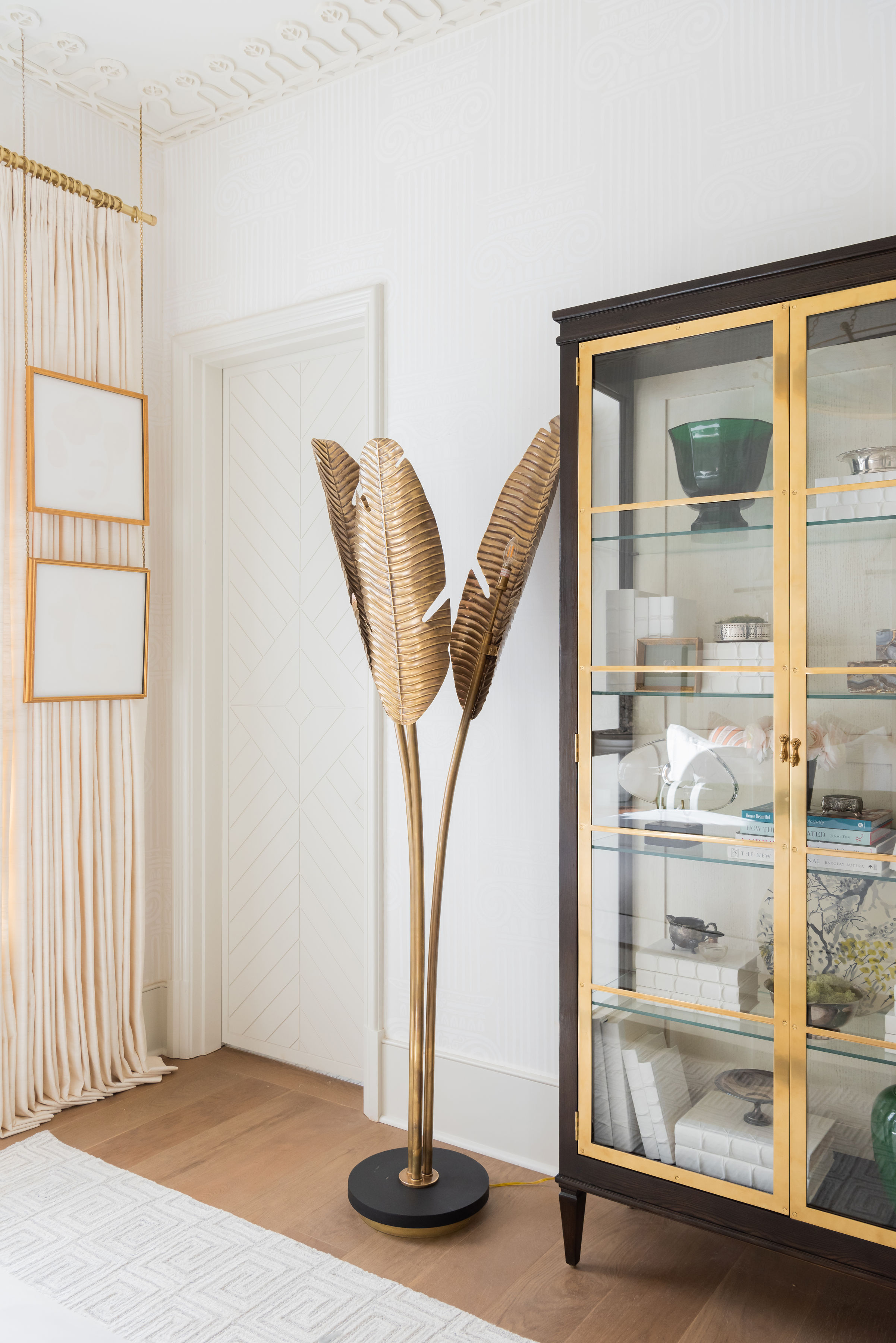 You can find your dream door using our product finder or our dealer locator to find the nearest location to offer the products and services you need!
For Inspiration check out our Interior Doors Pinterest Board and make sure to follow us on Instagram and Facebook @WeAreWoodgrain!