How to: Regencycore Style like Bridgerton
Intro
Step into a world of elegance and refinement with Regencycore! This interior design style is based on the Regency Era's illustrious time over 200 years ago, spanning from 1811 to 1820. A time of lavish balls, high society, and Mr. Darcy's. Though it lasted only officially nine years, it has long impacted design, fashion, and pop culture way past its heyday. This style is an ode to the British aristocratic lifestyle which was influenced by Greek and Roman antiquity. Regencycore is a contemporary take on the true heart of the era that boasts rich ornamentation, luxury, and quality materials.
The likes of Jane Austen and Grosvenor Square and the home of the Bridgerton family have created a resurgence of love for the Regency era. This time it isn't as foreign as you think; the people of this time were looking to adopt an informal way of life after the continuous societal shifts of the Georgian era. The people desired freedom and irregularity which can be shown clearly in the color choices and interesting patterns found in this interior design style. From ornate tea sets to fainting sofas, indulge in the bygone era and elevate your home to sophistication at its finest!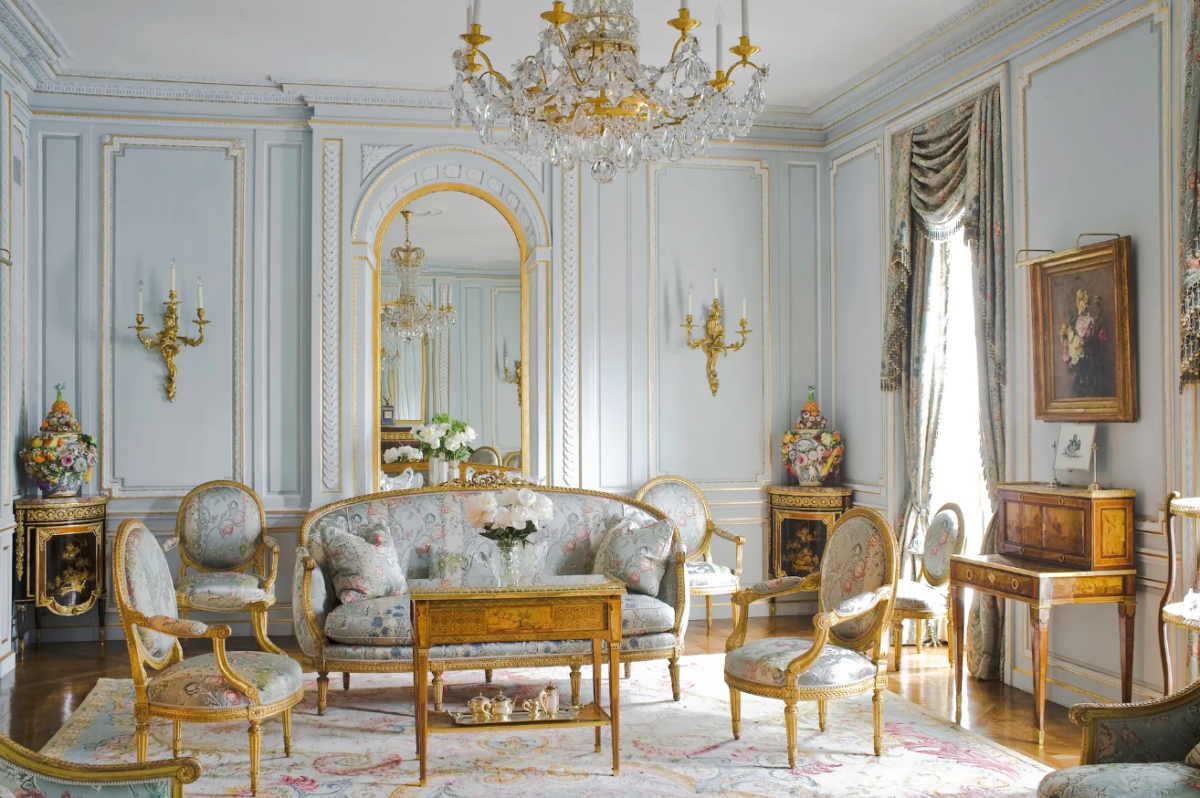 How to get on Mr. Malcolm's List
Now, you do not have to deck your home out in all the bells and whistles of the Regency era to join in on the Regencycore fun! Adding a few elements of this interior design style will add just enough sumptuous and cultured vibes to your space. Regencycore is known for mixing and matching patterns, especially within detailed wallpapers. Pastel colors, floral, and damask printed wallpaper are usual choices for wall design. Antique mirrors, brass handles, tufted seating, and marquetry tables are markers of décor in this style. Here's how you can add a bit of elite decorum to your home!
Colors + Patterns
Regencycore is color filled! The modern twist adds more vibrant colors to the style. Ensure that your choice of colors are complementary to avoid looking gaudy and tacky. Pastel tones create a dreamy escape! Colors like Ivory and Slate are ideal choices for base colors. Colors similar to Peach, Lavender, and Rose are found in detailed designs of the natural elements, enhancing the base colors.
Patterns and prints are a must-have within Regencycore. The leading print is the classic damask design. Damask first appeared in the Tang Dynasty and made its way over to Europe in the 19th century. It typically features floral sprigs and is two-toned to highlight the design. This was a difficult pattern to produce, making it expensive, which of course made the wealthy buy it and adorn their homes in it to showcase their status in society. The patterns typically are repetitious and can depict nature like flowers and birds. Another notable point is Regency Stripes. This print includes stripes of alternating colors creating a pattern. Regency Stripes originated in India but became popular in the United Kingdom during the Regency era. Add these prints to your home to replicate this aesthetic: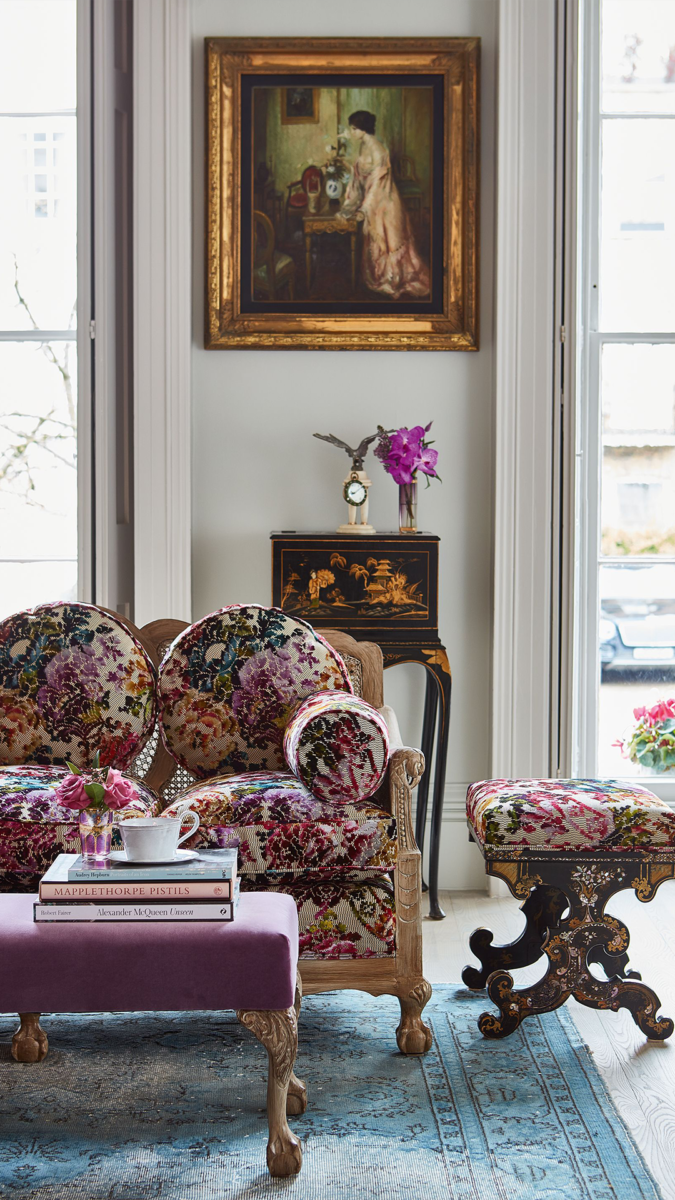 Wooden Elements
Wooden Elements are essential in this design style. Instead of committing to revamping your whole space, stick to the details. During the Regency era, the two most popular kinds of wood used in furnishing and doors were mahogany and oak, anything with a deep reddish tone. Add elements of this style like elaborate moulding, antique wooden furniture, and wooden accent pieces. 1st Dibs is a marketplace known for quality antique pieces like this mahogany French Empire side table. Its spiral carved base and brass legs showcases great style and quality craftmanship. If you're looking for something more low-cost, locate an antique store near you and find pieces you can add to your home.
Opt for detailed and ornate moulding to add to your home to encompass this interior design style. Add a Picture Frame accent wall to create a timeless, elegant feel to your wall without needing to have a home renovation. Oftentimes the moulding was a contrasting color on the wall to make the moulding catch the eye. A Framed Wallpaper accent wall is a great way to add a wow factor to your space. Make sure to use moulding that will create a Regencycore-esque atmosphere like our Base Cap and Dentil Crown moulding.
Much like the ornate moulding, furniture and doors also had distinct detailing and curved silhouettes. This can be easily shown with your door choices! Here are a few examples of how you can bring in a piece of time by changing the entrance:
Furniture
Regencycore furniture typically includes curved legs, centerpiece points, and flat surfaces. The key is to not overdo the ornamentation, it's the subtle focal point of a piece. This gorgeous blush-colored Lacquered Dresser from Anthropologie is a modern take on this style. This piece is a perfect example of Regencycore! Its crystalline Lucite legs and submerged brass knobs are a focal point, and its high-gloss lacquered coat gives a clean finish. A simple change can be switching out your bedframe for something more regal. Take this Regency Bed from The Inside, perfect in name, featuring multiple options for detailed fabric that accentuates the Regencycore design style.
Think relaxation. A couch is a key point in a living room or lounge area. Fainting couches were all the rage in the Regency era. These couches are called such because of women fainting because their corsets were too tight. A more historically accurate description is a daybed, reminiscent of the Hellenistic time frame. This teal velvet Bibiano day bed from Burke Decor is a graceful, tufted traditional touch to your space. If you want more of a modern twist, opt for this grey Adele day bed, keeping that velvet aspect. This traditional accent chair with Jade Cherry Blossom upholstery adds a simple yet colorful piece of Regencycore to your room!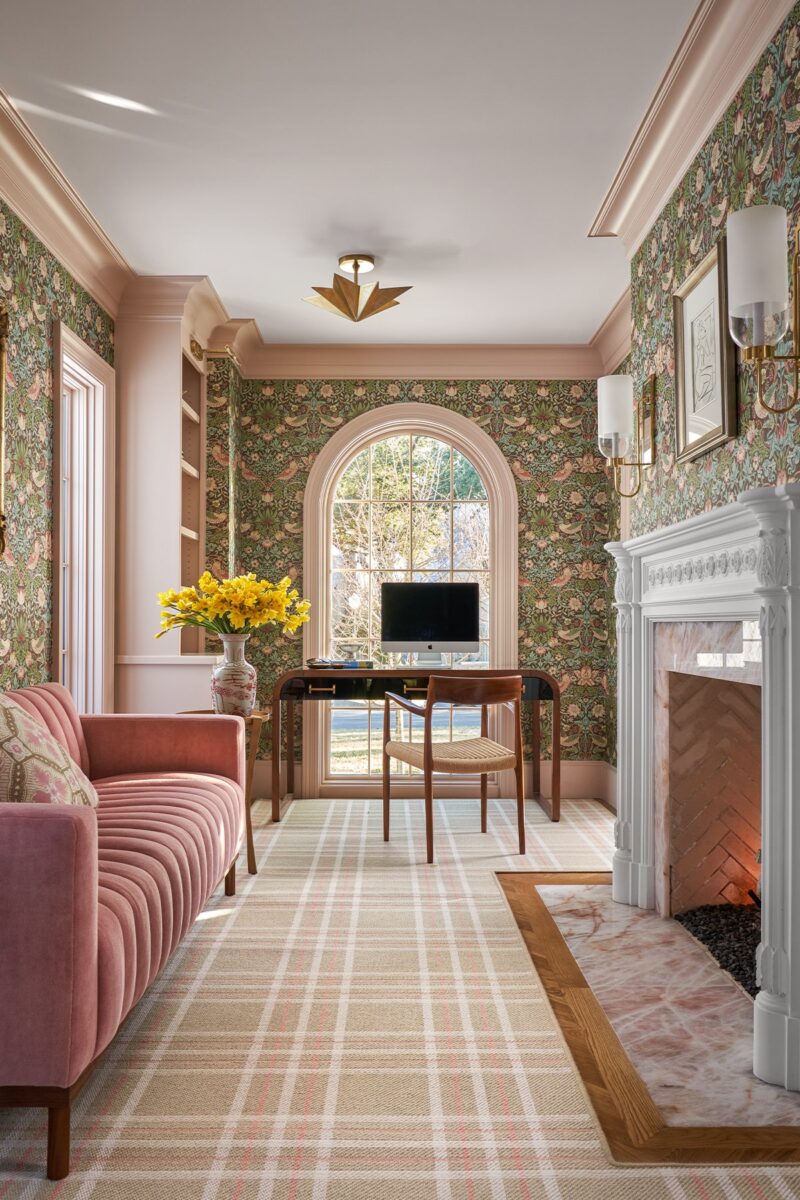 Décor + Art
Taking a page from Jane Austen, Regencycore has a love for sculptures. You can add a splash of elegance in your home if you don't have the budget or space to have a gallery by introducing dainty décor pieces like this Gianna Bust pot from Anthropologie. Leave it as is or add your choice of flowers. These days we love bringing nature into our homes to feel more grounded and connected, right? People of the 19th century were no different. As people followed trends through newspapers and town chatter, flowers were seen as an important feature. Vases with beautiful floral arrangements could be found littered all around a home. Flowers have their own meaning; each blossom represents a different sentiment. This floral Wedgewood vase from Harrods exudes opulence. Add orchids to the vase to communicate that your home is a place of refinement and charm!
Natural lighting is a great addition to any interior. Utilize your window space and let the light in! Adorn your windows with valences. These were not only popular but also versatile. They can grace any room and instantly elevate the area. This Evelyn Valence from Pottery Barn is the perfect modernize spin to the original era. Lighting sets the tone and the ambiance of a room. Add this Kiara Chandelier to stay true to the Regency era fashion. This handcrafted piece boasts a gold finish highlighting the loved gilded accents that Regencycore is known for. For a more contemporary take, opt for this Peralta Chandelier! To complement your chandelier, add a set of sconces to the room. This natural Capiz Sconce from Anthropologie adds grace and fun to your wall with its flowerlike appearance.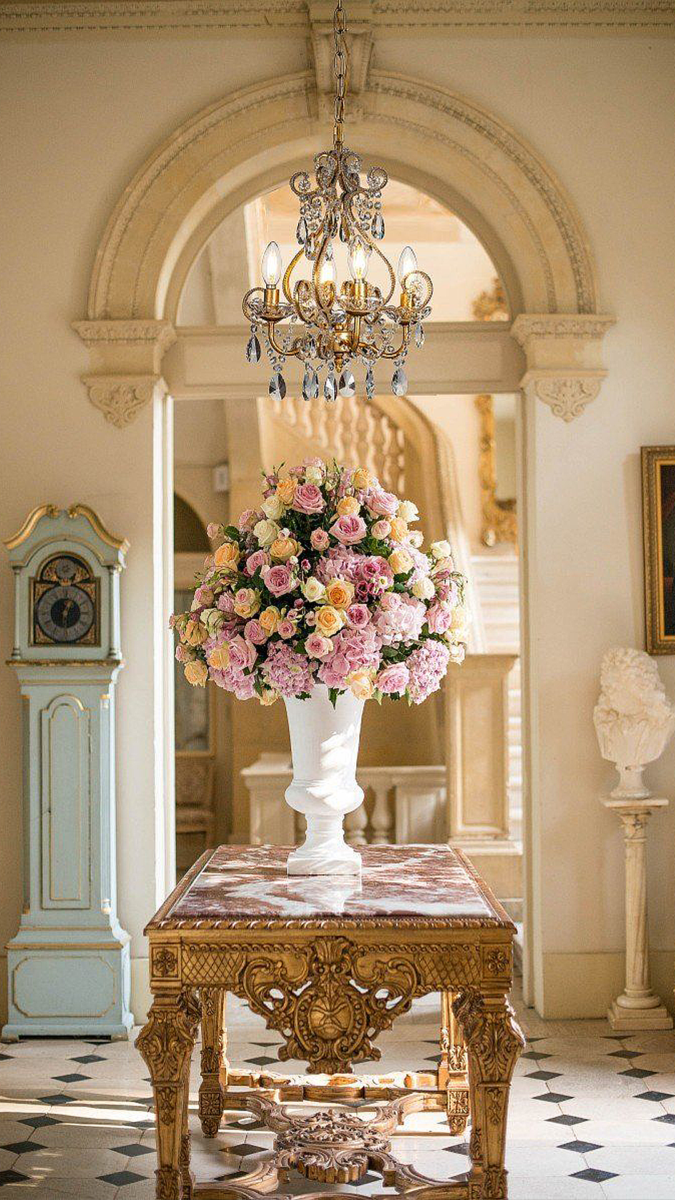 Even though you're not having high tea or formal balls in your home (if you are, send an invite!), Regencycore is for you. Add only one piece or redo you're whole space. It's all up to you! You can be as grandiose or as subtle as you want! As you can see, Regencycore is timeless and never truly goes out of style.
For inspiration check out our Regencycore Pinterest Board and make sure to follow us on Instagram, Pinterest and Facebook! Follow us @WeAreWoodgrain!