premier particleboard FOR ANY NEED
Superior color & composition. Made in the USA.
ABOUT WOODGRAIN COMPOSITES
Woodgrain Composites was founded in 2018 by Woodgrain when the company acquired Boise Cascade's particleboard facility located in Island City, Oregon. The plant was established in 1966. With over 50 years of manufacturing experience in particleboard and Woodgrain's vertically integrated supply chain, Woodgrain Composites offers a family of particleboard products to fit almost any need.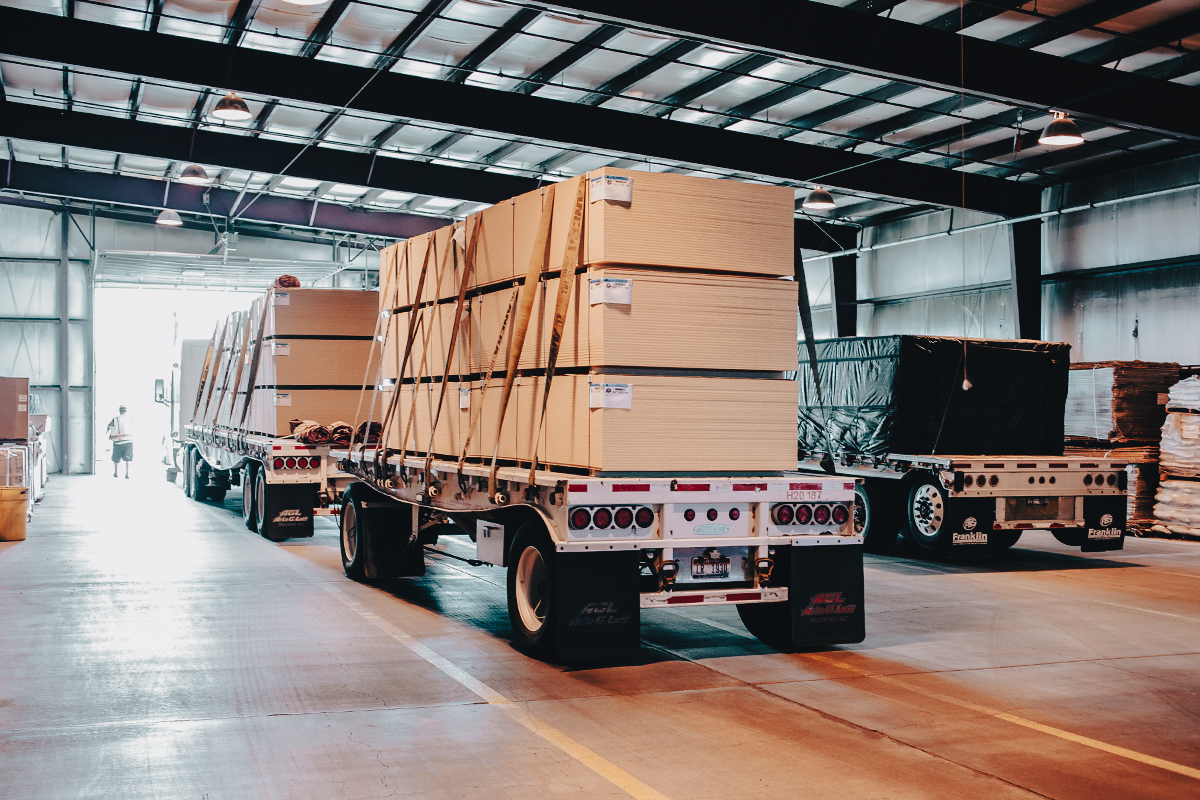 Woodgrain's Particleboard Products
Our wood supply from eastern Oregon and western Idaho is truly one-of-a-kind and is the special ingredient behind our top-rated Boise Blend Particleboard. Our robust particleboard lineup ensures we have a high-quality solution for whatever you need.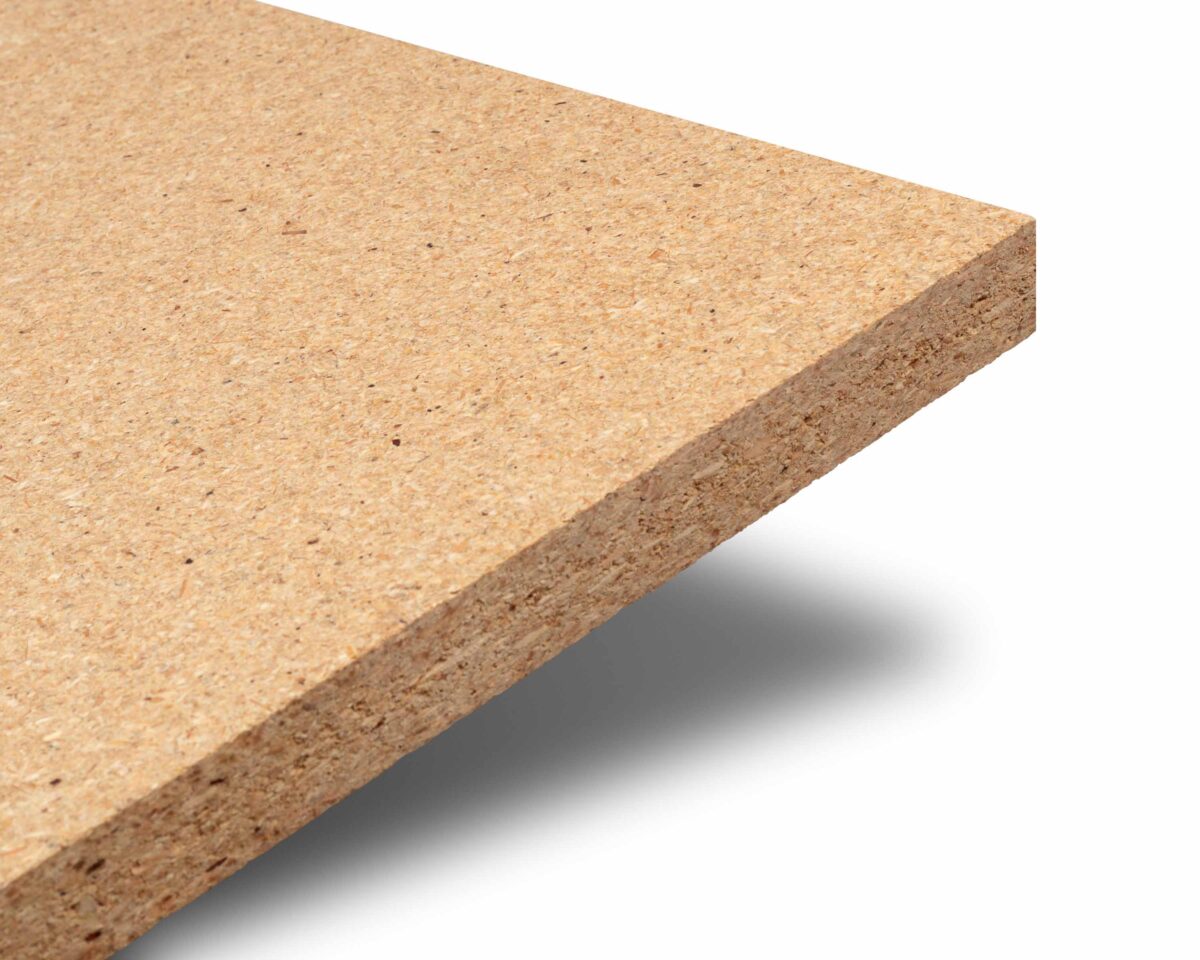 42#
Woodgrain 42# commercial particleboard provides manufacturing and shipping economies that translate into lower purchase costs. It's light without sacrifice. Engineered for interior use only.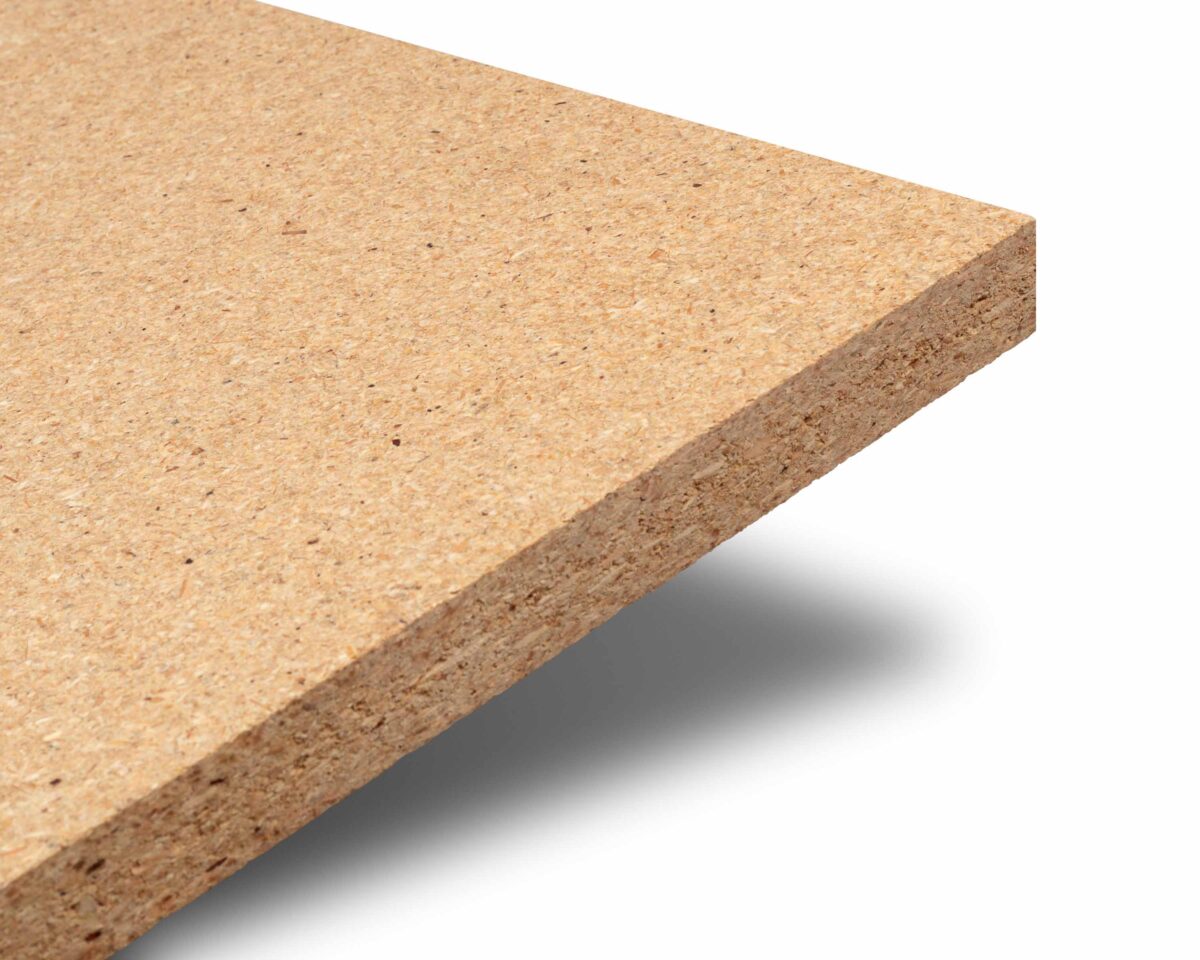 45#
Woodgrain 45# premium industrial particleboard is renowned for its machining performance and edge integrity, 45# can be dressed up in a variety of coatings and laminates. Engineered for interior use only.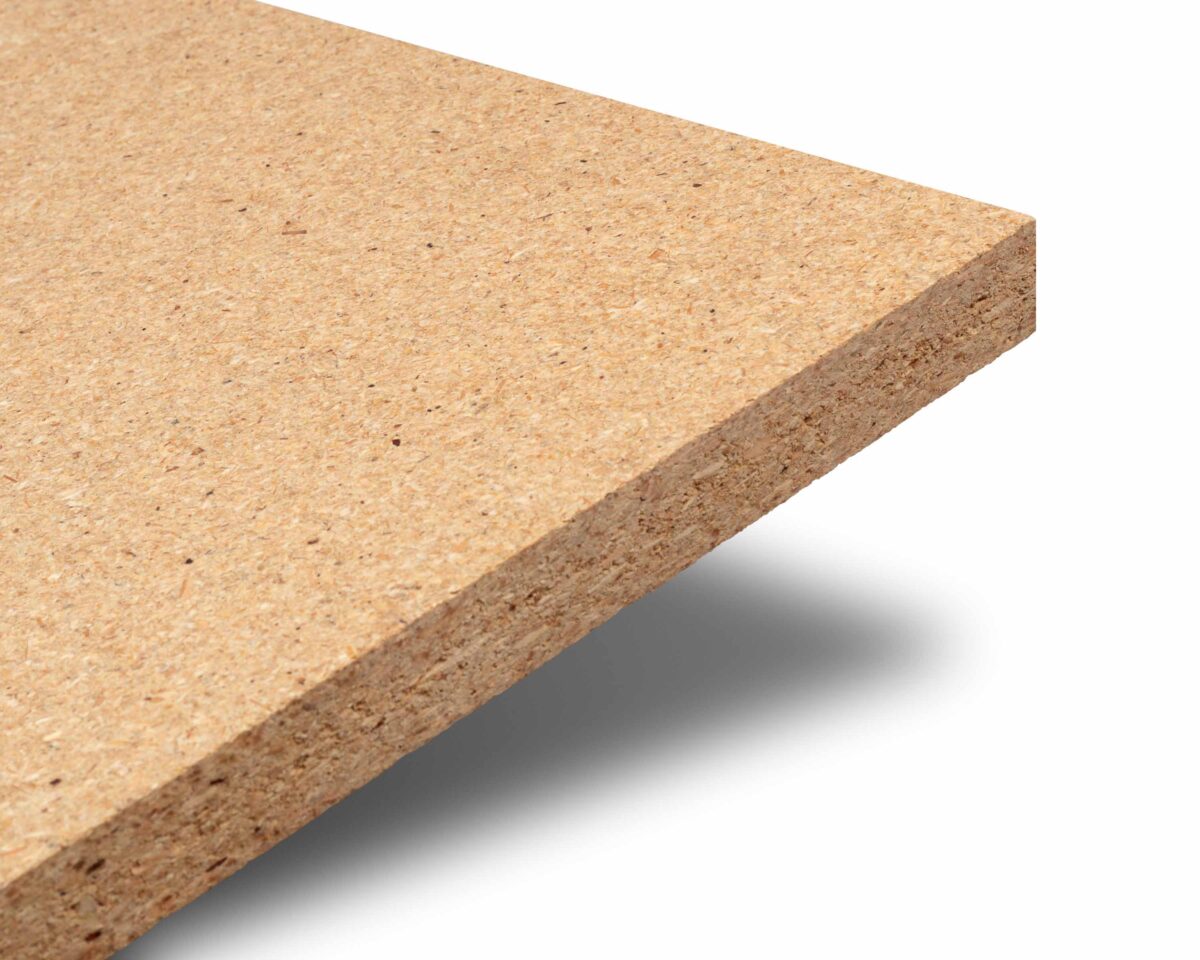 47#
Woodgrain 47# premium industrial particleboard provides additional edge consolidation and physical properties. Engineered for interior use only.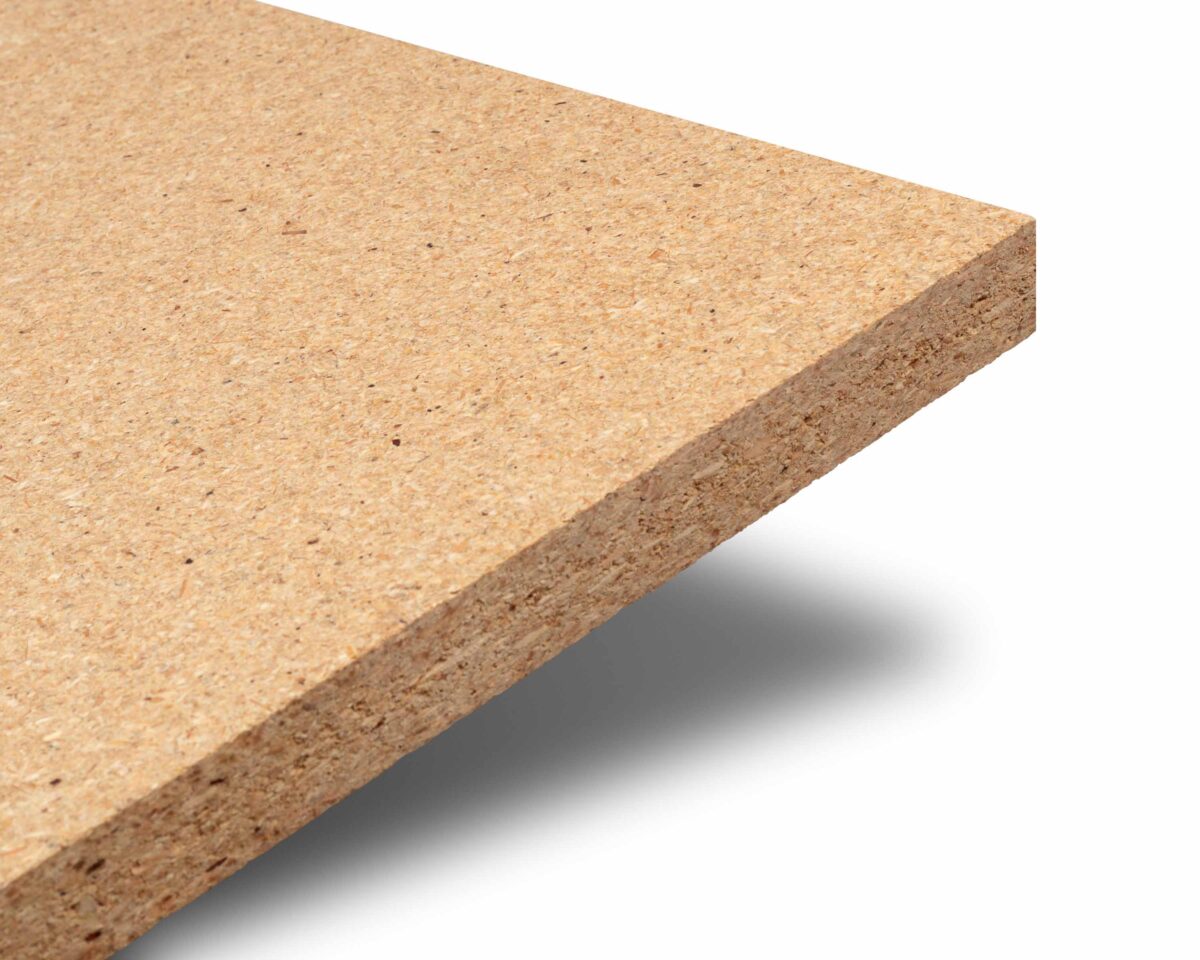 50#
Woodgrain 50# premium industrial particleboard is engineered for higher physical properties and a tighter consolidated core. Engineered for interior use only.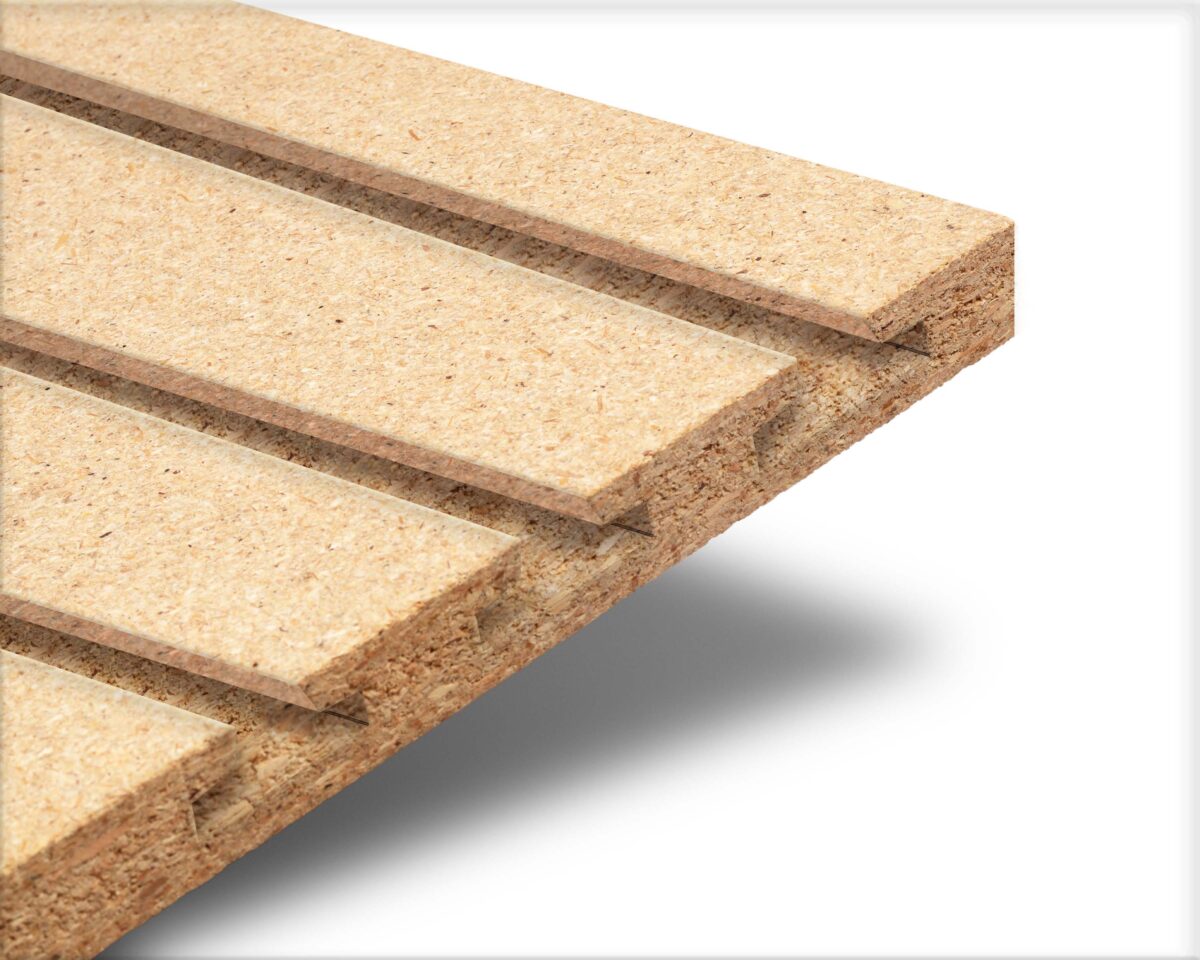 Anchor
Proven performance since 2010 | Supports LEED® credits. ANCHOR™ Woodgrain fixture grade is specially engineered for slatwall applications and the store fixture market. It carries industry-leading internal bond strength (IB), along with a light and consistent color that laminates seamlessly. Extensive testing determines that ANCHOR™ is up to 50% stronger than premium MDF in slatwall applications. Engineered for interior use only.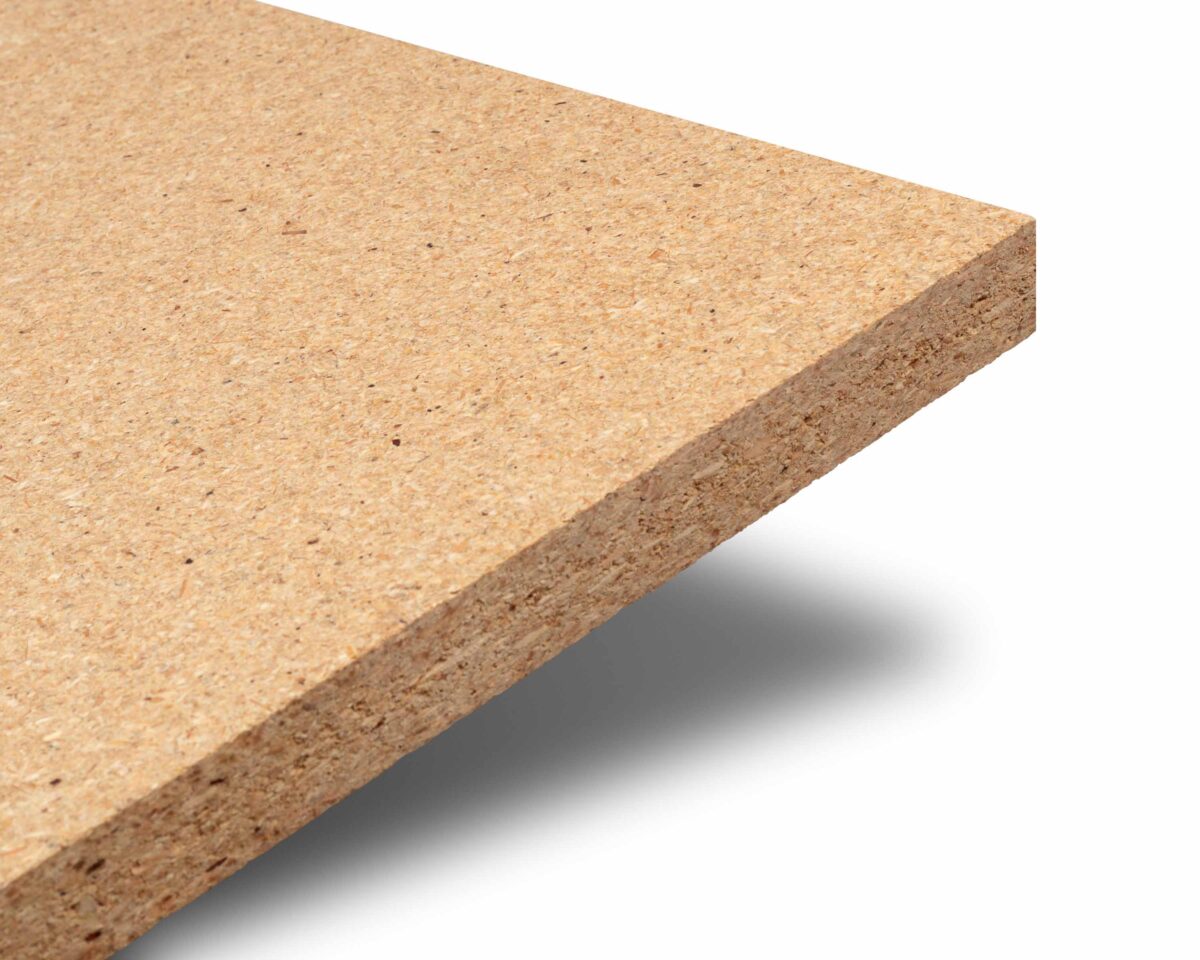 Woodgrain Select
Woodgrain Select® is a high performance particleboard with a finer core, fewer voids, and a tighter finish. Engineered for interior use only.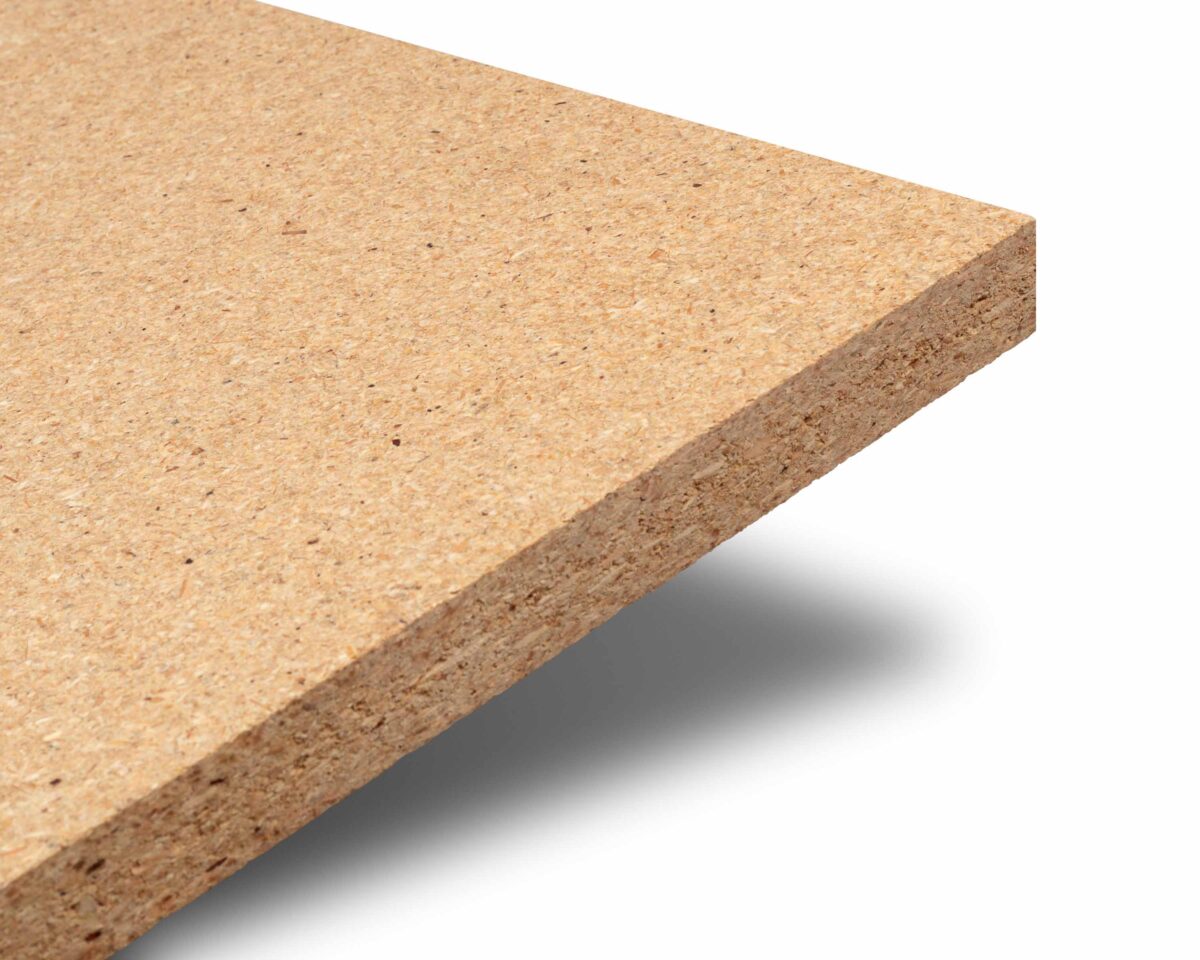 Woodgrain Evergreen
Woodgrain Evergreen used this strictest of green practices to create industry leading quality. Comprised of 100% recycled fibers, our finished panel is an ECO-certified and composite certified (ECC). Engineered for interior use only.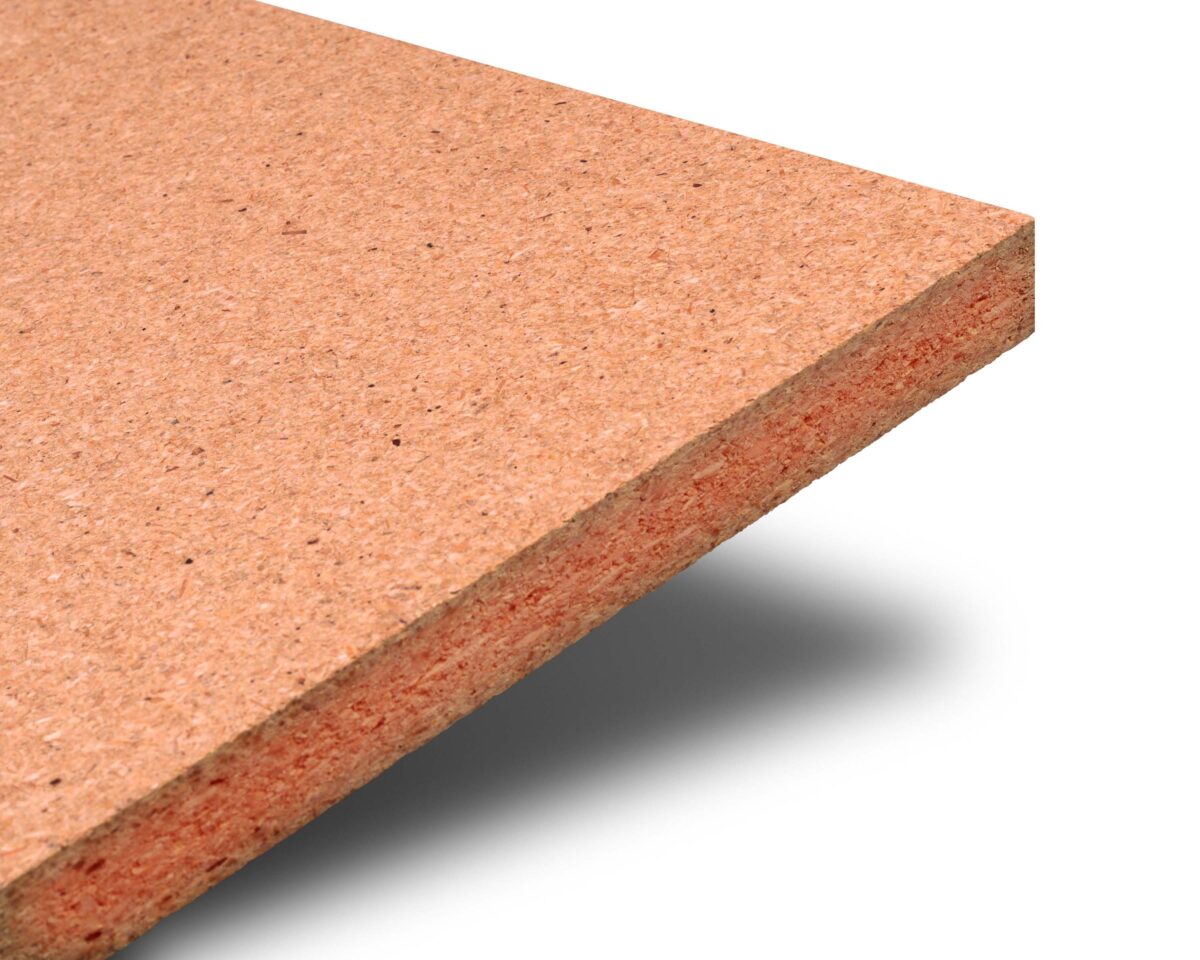 FireWall FR®
FirewallFR® is a #50 Premium industrial particleboard with certified Class 1/Class A fire-rated properties; engineered to meet the heightened protection requirements of your commercial, industrial, and residential projects. FirewallFR® is equiped with MR10 moisture resistance and meets requirements for ANSI M-2. Engineered for interior use only.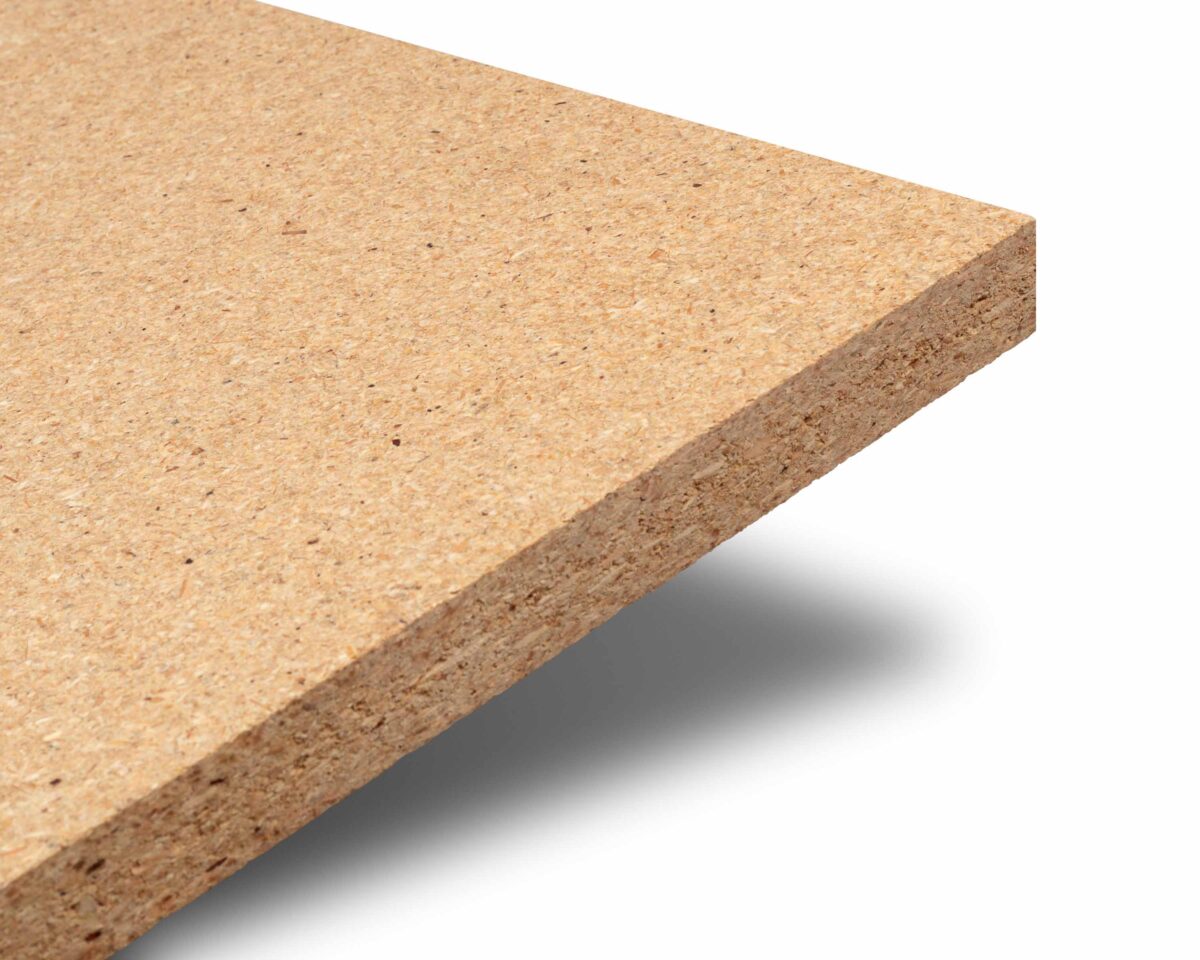 MR10
Woodgrain's moisture resistant MR10 is a premium industrial particleboard with added protection against occasional moisture. Engineered for interior use only.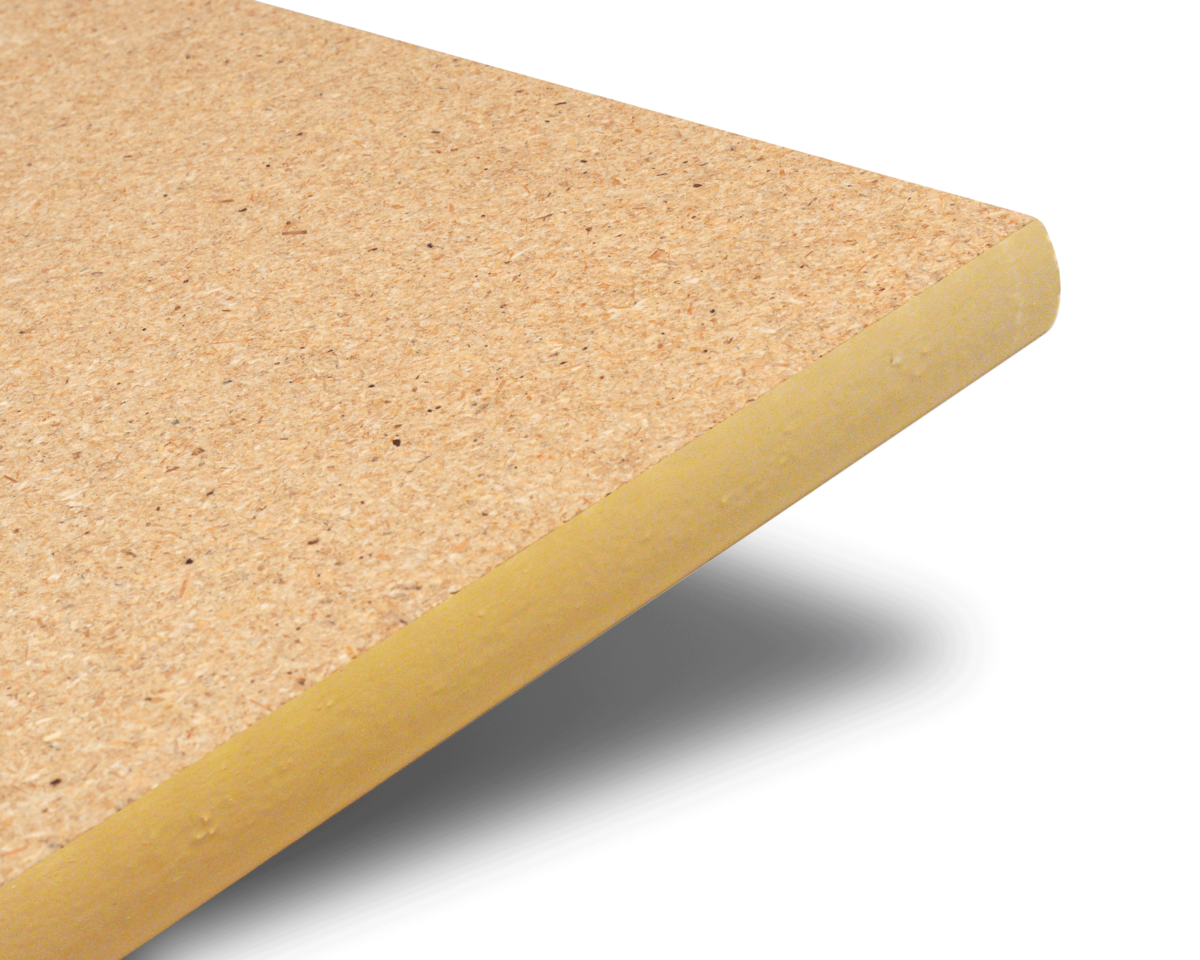 Super Shelf
Woodgrain's #45 premium industrial Super Shelf comes with a ready-to-finish, rounded, and putty filled edge for shelving made simple. Engineered for interior use only.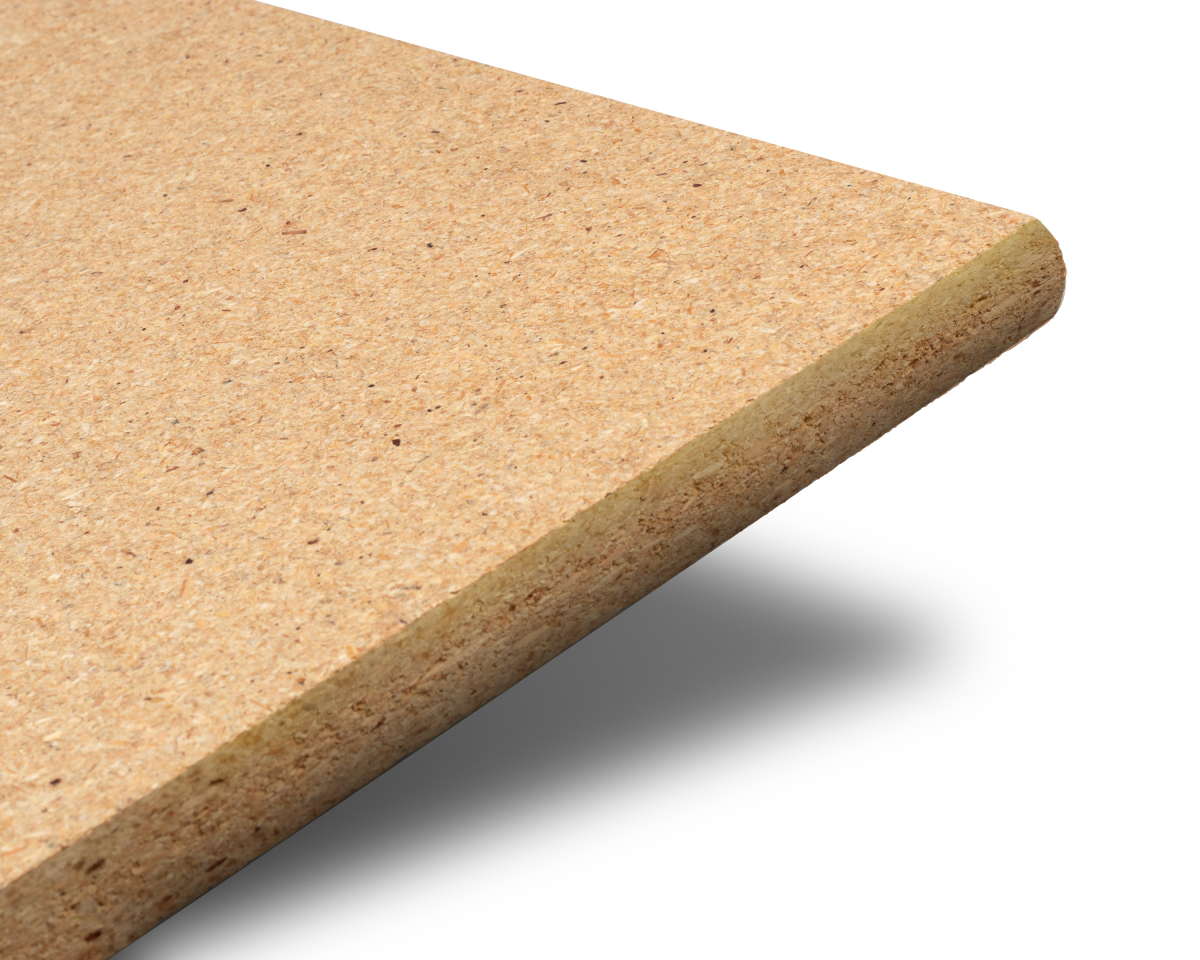 Super Step
Woodgrain's Super Step is manufactured from #47 industrial particleboard. Engineered for interior use only.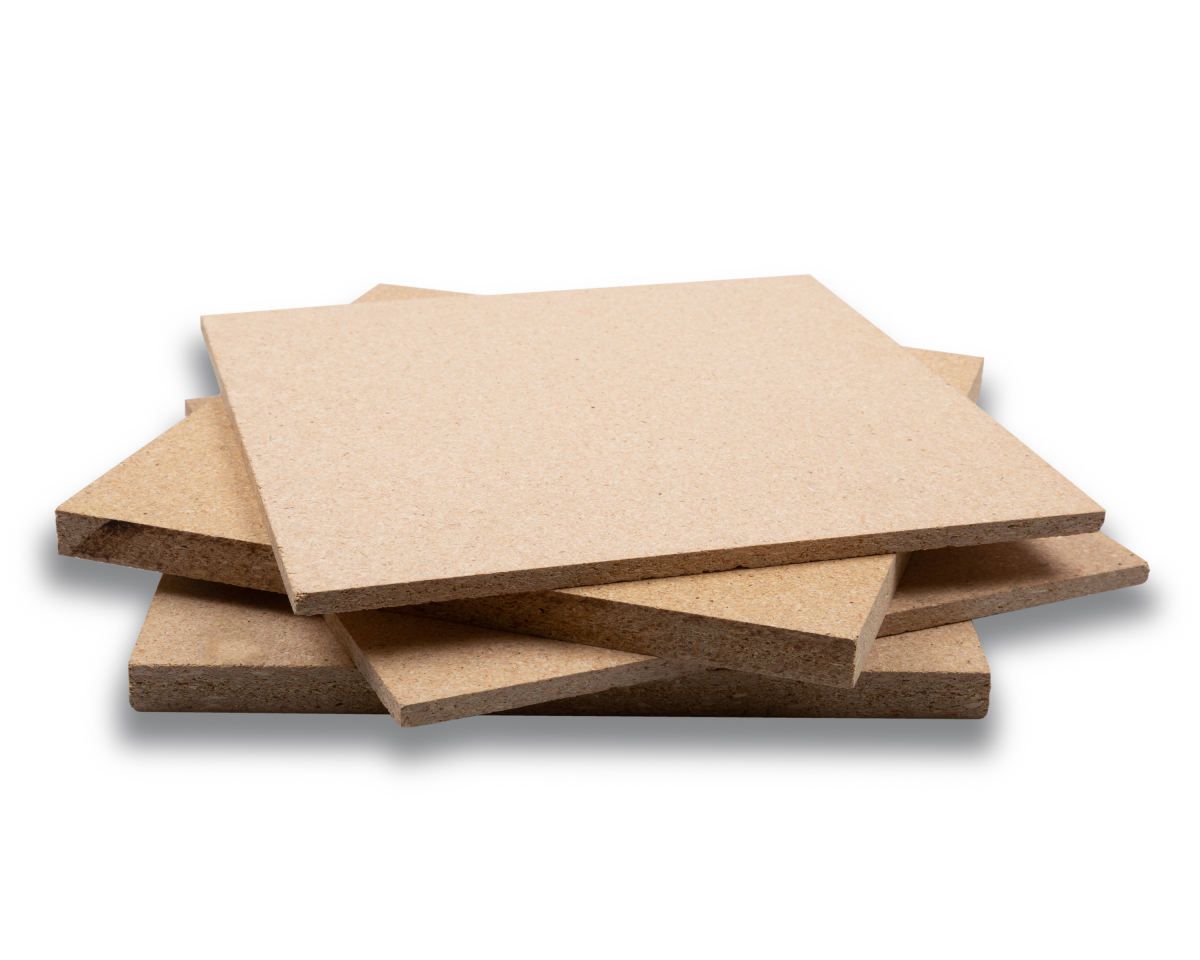 Underlayment
Woodgrain's Underlayment is acceptable for use in construction covered by HUD/FHA regulations and VA loans. This product meets the specifications of the American and Canadian national standards for flooring products. (ANSI A 208.1.2016 Table B) and HUD regulations 24 CFR Part 3280. Engineered for interior use only.
Safety Data Sheets
Safety Above All. Download our safety data sheets below.
Boise Blend – The Difference Maker
Woodgrain Composites specializes in Boise Blend Particleboard which offers superior color, composition, and a consolidated core for finishing and durability. Machining is believing. Our board can be sawed, dadoed, shaped, and routed without chipping or flaking. The versatile laminating substrate has excellent machining characteristics with two seamless faces that readily accept paper-thin laminates without telegraphing. The highly refined particle geometry forms two identical precision-sanded faces and a consolidated core. Characteristics include high internal bond, smooth surfaces, uniform density and strength.
Woodgrain is the premier Ponderosa Pine particleboard producer in the USA. We are committed to uncompromising quality, rigorous testing, and leading customer service to ensure we provide the best products and experiences to our customers.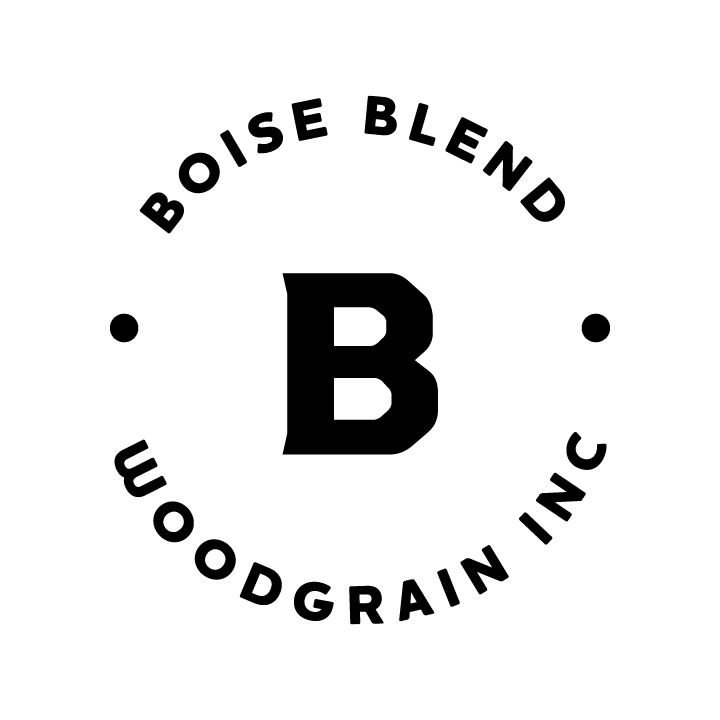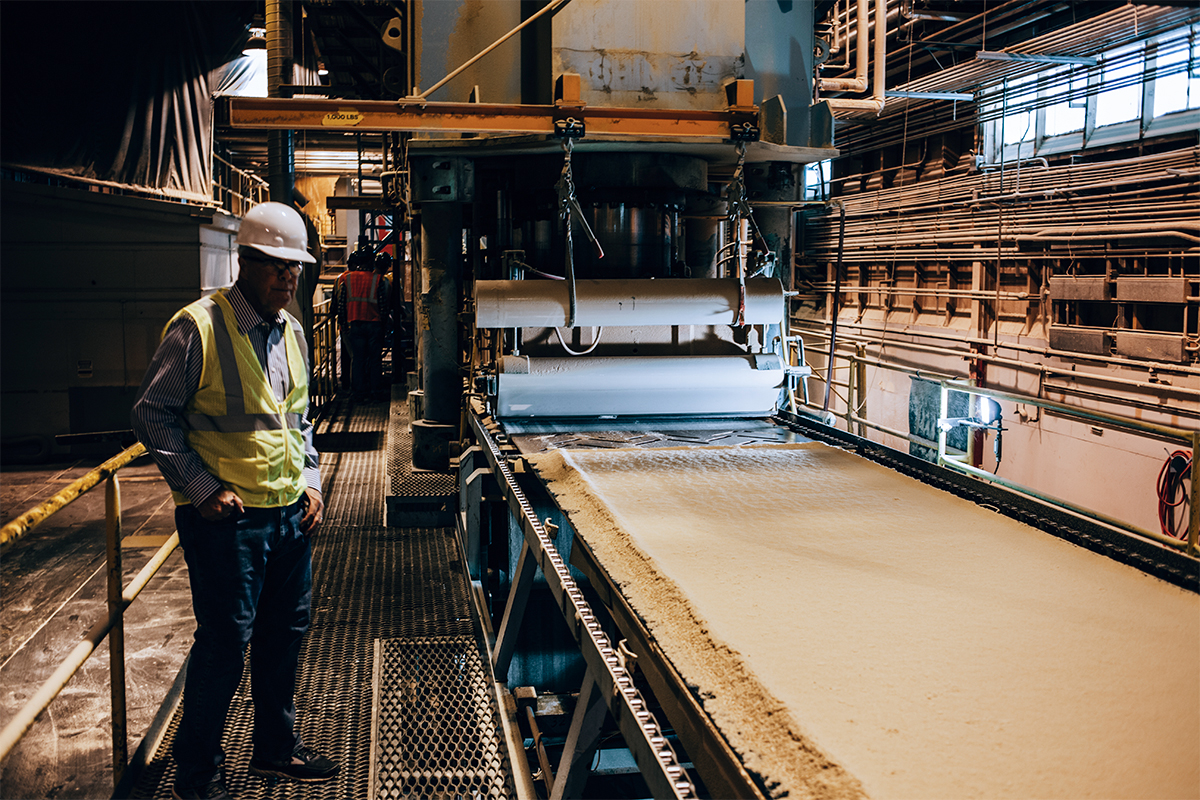 Locations
Meridian Sales Office
2375 S. Cobalt Point Way
Meridian, ID 83642
Island City – Particleboard Plant
62621 Oregon Highway 82
La Grande, OR 97850
Our Team
Greg Welling
Composites Sales Manager
Beth Banks
Regional Sales Manager
Barb Hawes
Sales Control Manager
Mickey Gossi
Sales Control Manager