How to: Eclectic Interior Design
Can't decide which interior design style to go for? Try going Eclectic! Eclectic interior design blends different eras, styles, textures, and colors to create a unique and personalized look. It allows for an abundance of creativity and freedom in choosing pieces, as there are no strict rules to follow. This style incorporates a wide range of well-curated elements that you can hand-pick. The word "eclectic" derives from the Greek word eklecktikos, meaning "to select." Keep in mind that eclectic interior design doesn't mean selecting a melting pot of colors and patterns into an overly cluttered space. Rather than making your space busy, thoughtfully cultivate a distinctive look that perfectly fits your preferences.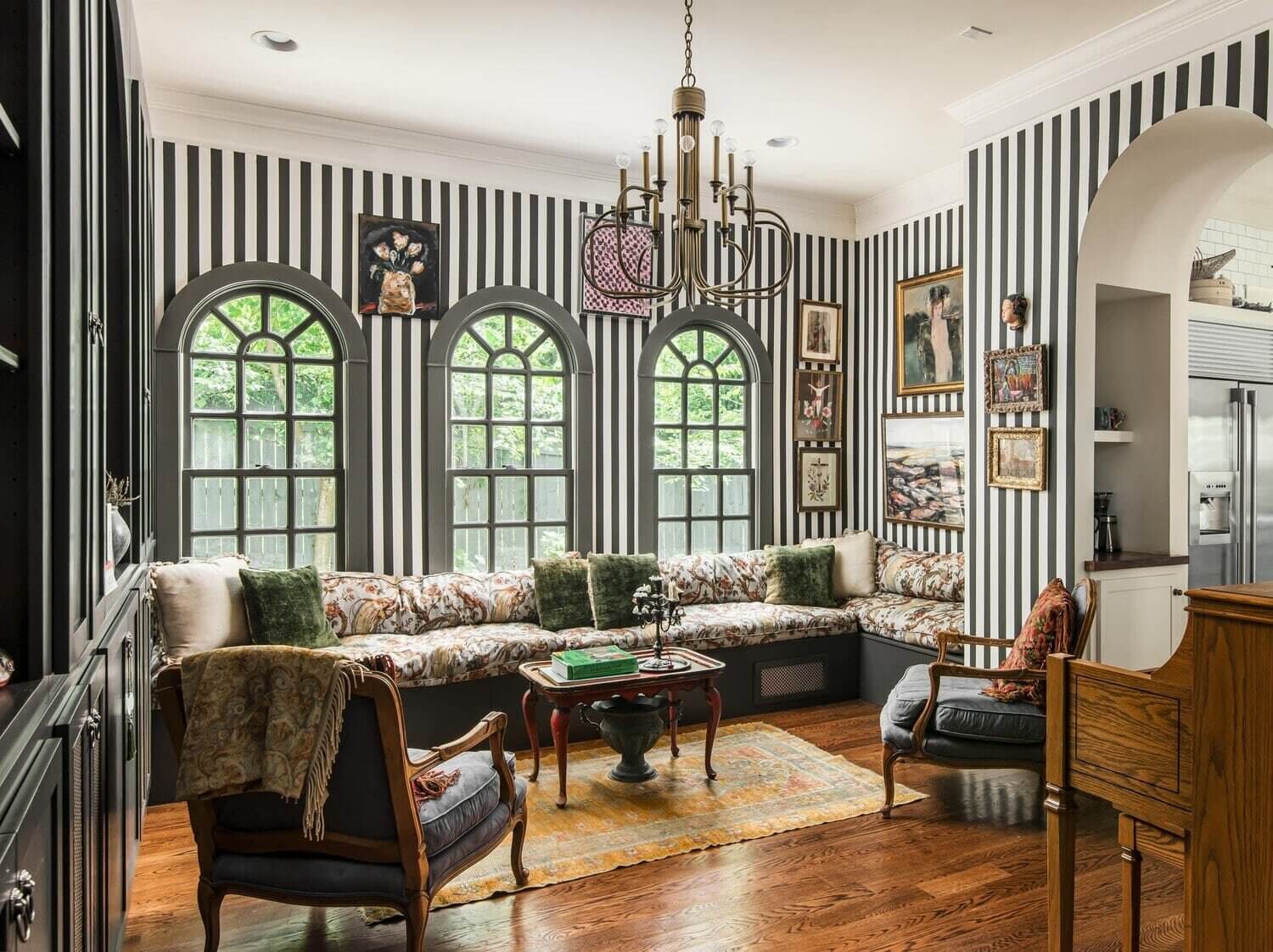 Choose Colors & Patterns
To achieve an eclectic look, start by selecting a suitable color palette! Eclectic interior design doesn't follow rules, so you don't have to stick to a one-size-fits-all color palette. Choose a dominant color to avoid mucking up the design style. Yellow, green, ochre, turquoise, or red are colors are commonly found in this style in all different shades! A more subdued assortment of colors can give you a peaceful and comfortable feel, while a brighter combination will bring high energy and a sense of fun. It's all up to your personality and wants! Rugs and wallpaper are easy ways to add pattern and color to your room. Patterns in this style tend to be characterized by bold colors and repetitive images. A Palais printed rug is whimsical addition, as its lines and floral decorations bring color and playfulness. Add in a complementary accent wall and you've got a dynamic focal point! An accent wall picture frame can be the perfect way to make a statement in any room. Whether you're looking to make a bold statement or just add an extra touch of elegance to a room, a picture frame accent wall will do the trick. Use moulding like 123 Base Cap to design rectangular or square panels for this timeless addition.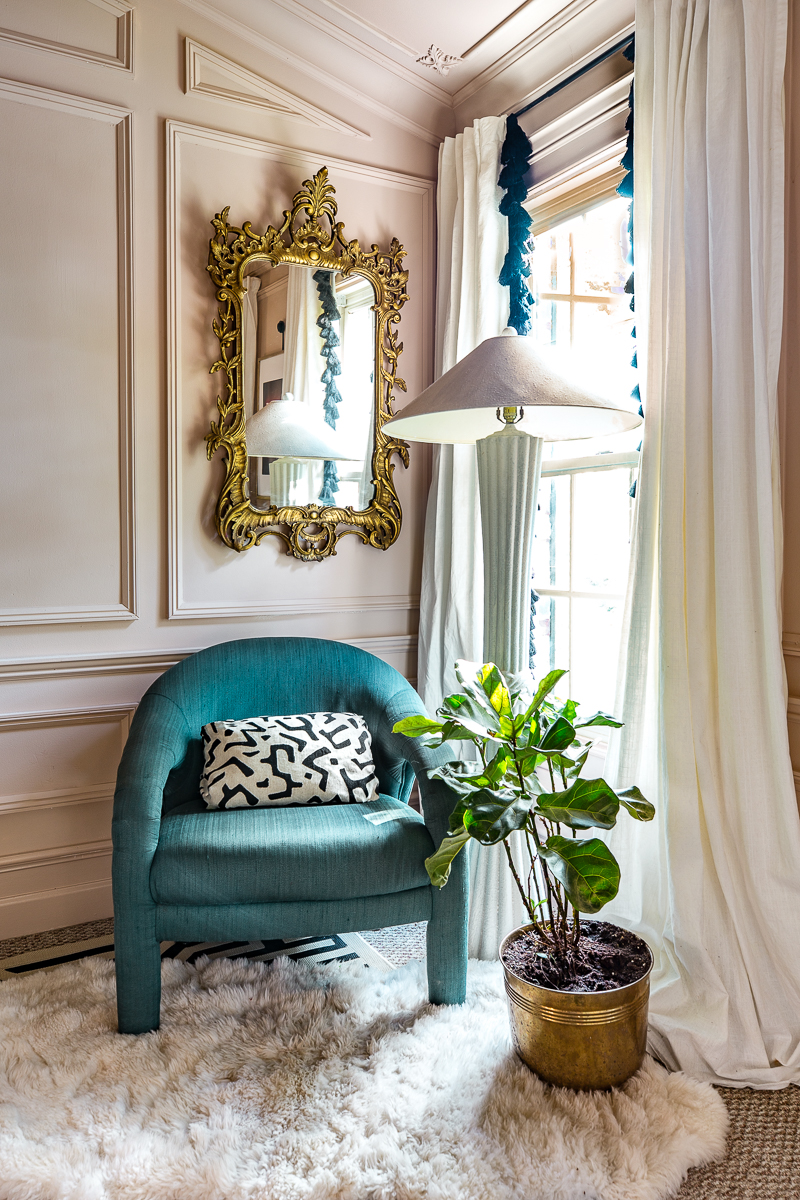 Texturemania: Boho vs. Glam
Eclectic interior design is most aligned with subsections of the style; boho eclectic or glam eclectic. Boho eclectic uses a texture-filled and nature-inspired palette, while glam eclectic utilizes deep colors and elegant statement pieces. Though different, both can overlap the other. Think of a patterned canopy over a bed for that dreamy feel, end tables with greenery and odd trinkets to add a touch of quirkiness, and pillows of contrasting textures and hues to add visual weight.
Boho eclectic can look loud if overly done, but it brings life and light to any space if executed correctly. Incorporate natural materials like wood, linen, and furs to give off that Bohemian vibe. Furniture is commonly lined or made from natural materials, like rattan, cotton, or wicker. Vibrancy is a must, incorporate yellows, pinks, and oranges to exude warm and happy vibes. It also duals as a mood booster for anyone taking in the beauty of space. To highlight that bohemian rustic and earthy feel choose a natural-colored Louver-style door like P730, that blends Coastal and Traditional styles.
Rather than organic materials, glam eclectic leans towards more modern and refined materials like leather and velvet. This 5153 Router Carved Door encompasses the glam eclectic style well while meshing Colonial and Modern aspects together. You commonly see sienna leather couches or lacquered finished dressers with gold hardware in this substyle. This style of eclectic commonly incorporates a large and inviting loveseat upholstered with fine leather in a bold color such as magenta. Glam eclectic is moodier, sporting bold patterns and cold tone colors and luxurious materials atop a neutral background. For a sophisticated ambiance, go for deeper colors like a dark turquoise wall with ochre, black, and grey pieces.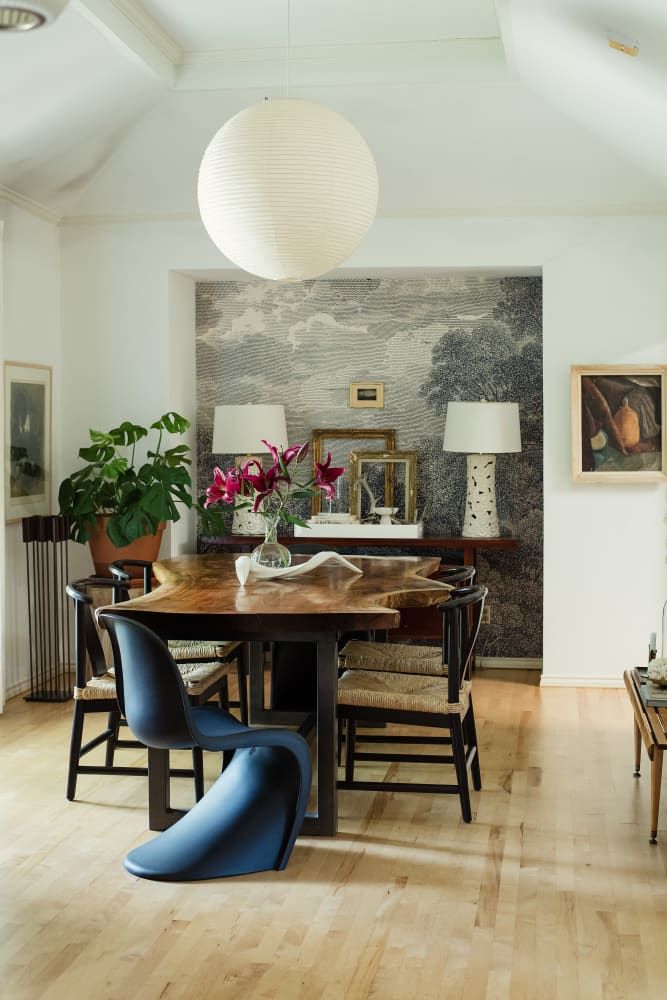 Furniture + Décor
Eclectic design marries furniture and décor from different time periods. Include furniture that is typically found in another style to complement the reigning interior design style in your home. If your home is more on the Mid-Century Modern side, add Baroque touches with ornate moulding and gold-framed Renaissance art! When selecting eclectic furniture pieces, it's important to pay attention to the style of the room and how the different pieces will work together to create a cohesive look. For instance, a set of vintage chairs can bring a touch of nostalgia to a room, while a modern coffee table can provide a practical place to put books, magazines, and other items. Other eclectic pieces for a room can include an unusual lamp, a sculptural side table, or a bold painting.
With thoughtful furniture choices, a look can be created that will feel both stylish and inviting. In its diversified items, there is an actual method to the madness. Mixing and matching odd things don't normally go together, but choosing selectively can create a unifying look. Incorporate character and personality to the space by adding vintage or antique pieces. Instead of breaking the bank and splurging on a new couch, add pillows to your loveseat to refresh the appearance. In this style, your pillows don't have to match. Keep the color palette of your throw pillows to three max. Magenta, violet, and yellow are a combination of colors that look great together. Layering different patterns or textures can add depth and interest. A classic mix of pillows is one floral, one geometric, and one knit texture.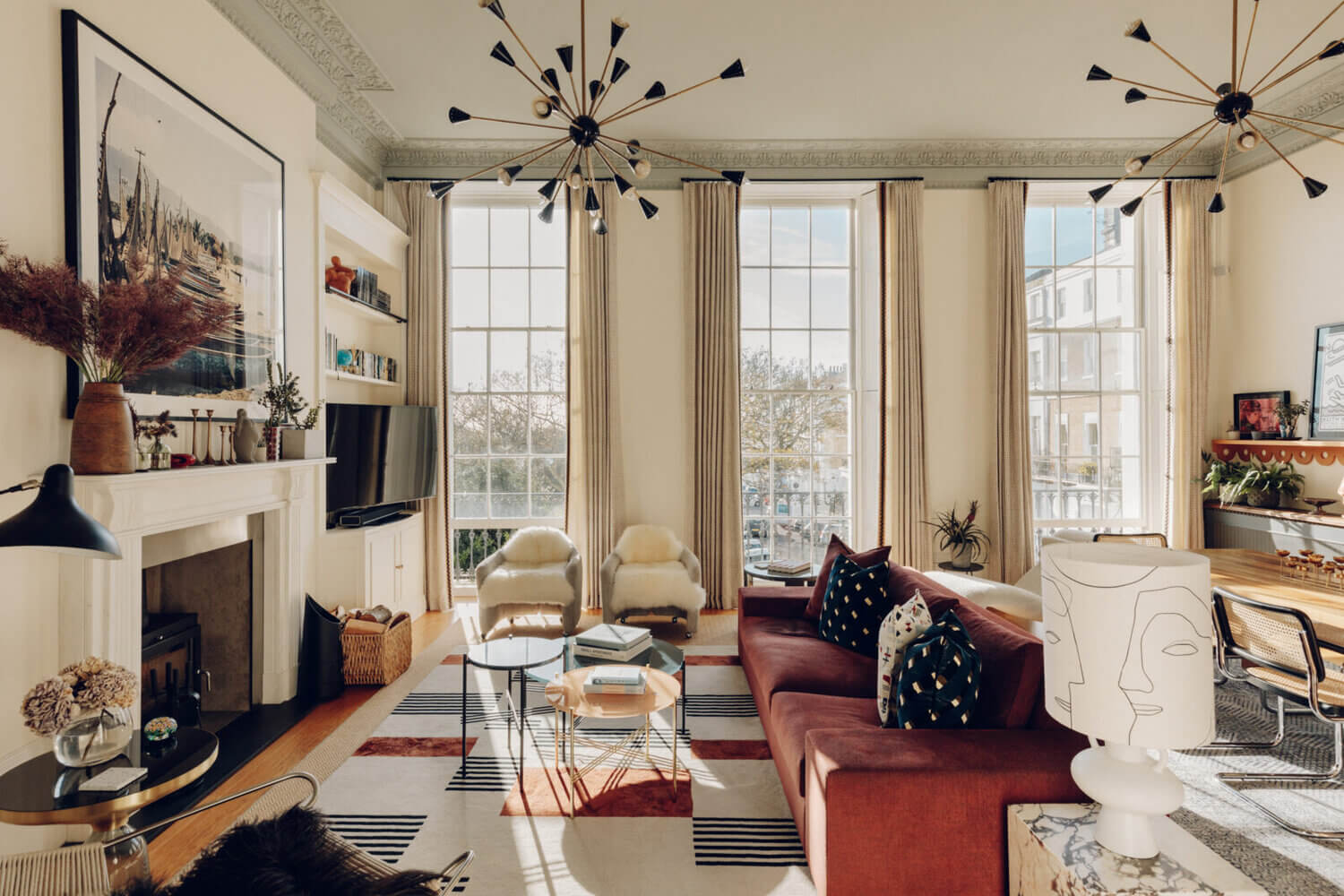 When done right, eclectic interior design can result in a cohesive and stylish space that truly reflects your individual taste. This design style is a dream world of your own making, so play around with décor that adds depth and your story!
For inspiration check out our Eclectic Interior Design Inspiration Pinterest Board and make sure to follow us on Instagram, Pinterest and Facebook! Follow us @WeAreWoodgrain