Modern Baroque Style
Baroque interior design style has been around for centuries, specifically since the 17th century with the interior design of The Palace of Versailles. The Palace of Versailles included Rococo art, sculptures, and intricate designs. This interior design style plays off the artistic style of the same name, but today people are putting a more modern twist on this classic style. Continue reading to learn how you can incorporate Baroque design into your own home, without overdoing it.
Symmetry
At first glance, Baroque style might seem like a chaotic mix of details and decorative elements, but there is a large focus on symmetry and elegance. Symmetry is an important characteristic in this classic style. An easy way to ensure symmetry is by creating a focal point in your space with picture frame moulding. Use this guide to learn how to install picture frame moulding, or as we like to call it, Judges Paneling.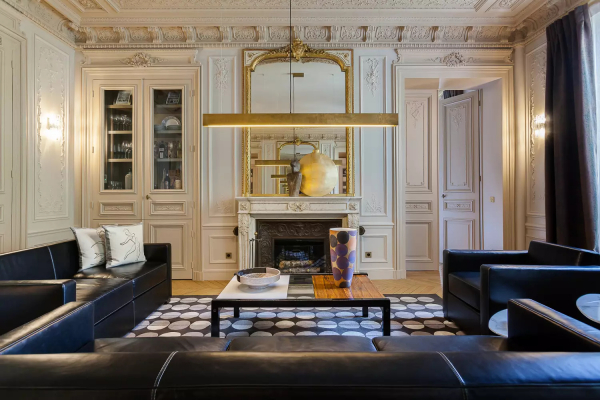 Patterns
Pattern plays a huge role in Baroque style, so if you already lean toward lots of patterns in your own home, this one is for you! You'll see a lot of intricate designs that have a luxurious feel to them. Think gold floral designs that are symmetrical.
Using accents like pillows is a great way to incorporate Baroque style into your home without having to spend a lot. Want to go bigger with the trend? Look for wallpaper that has a more Baroque feel to it for your next project. Use this guide to learn how to make a framed wallpaper accent wall.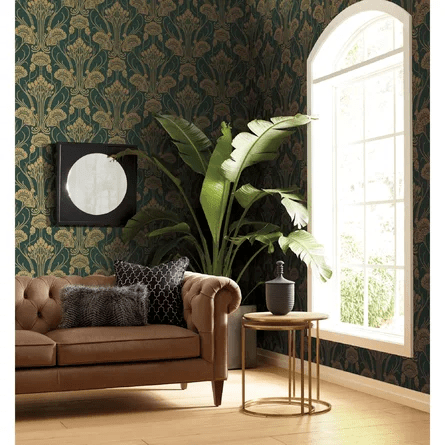 Color
When it comes to color, bold is better. Baroque is known for its bright colors. Some of the most popular color combinations are:
White & Gold
White & Brown
Dark Green & Golden Beige
Deep Red & Gold
Consider using these color combinations when picking out furniture, decorative accents, and wallpaper.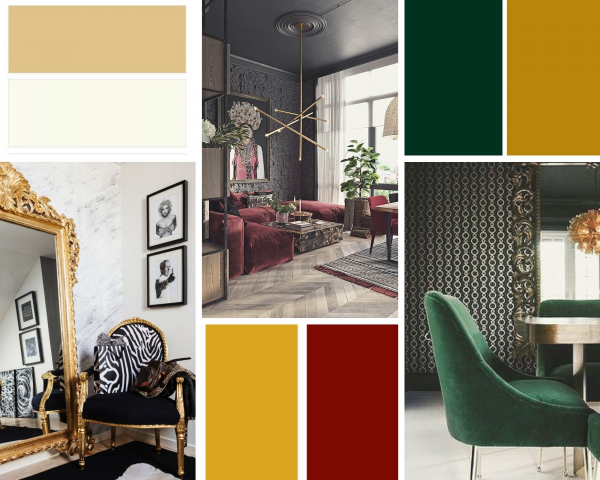 Furniture
Baroque is often sculptural in both architecture and furniture. This chair from Overstock is the perfect modern version of your typical Baroque piece. For a more subtle look, add some decorative accessories to help bring the look together. Just about everyone has seen the famous Anthropologie mirror on their Instagram feed recently, and we can't help but notice how perfectly it works with Baroque style. While gold is a signature color in this interior décor style, the mirror comes in Antique Black, which gives a slightly more modern look, but you really can't go wrong with either.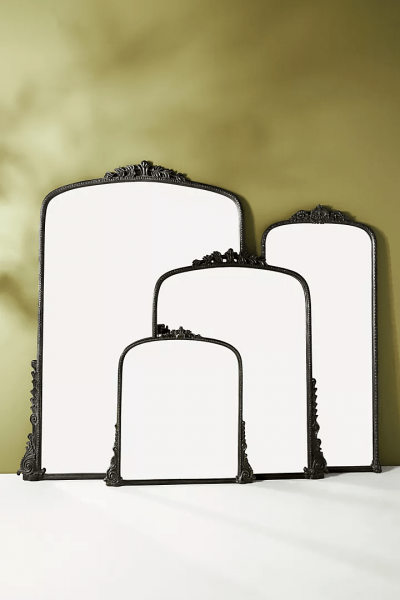 Check out our Pinterest for more inspiration. Tag us in your pictures on Instagram, Pinterest and Facebook ! Follow us @WeAreWoodgrain