Your Guide to Fall
As the leaves begin to change and the air grows crisper, it's time to usher in the warm and cozy vibes of fall into your home. Fall is a season of rich colors, comforting scents, and a sense of togetherness. Embracing these elements through interior design transforms your living space into a haven of style and festivity. In this guide, we'll explore various aspects of preparing your home for fall, including color schemes, scents, décor, accent walls, door styles, and moulding.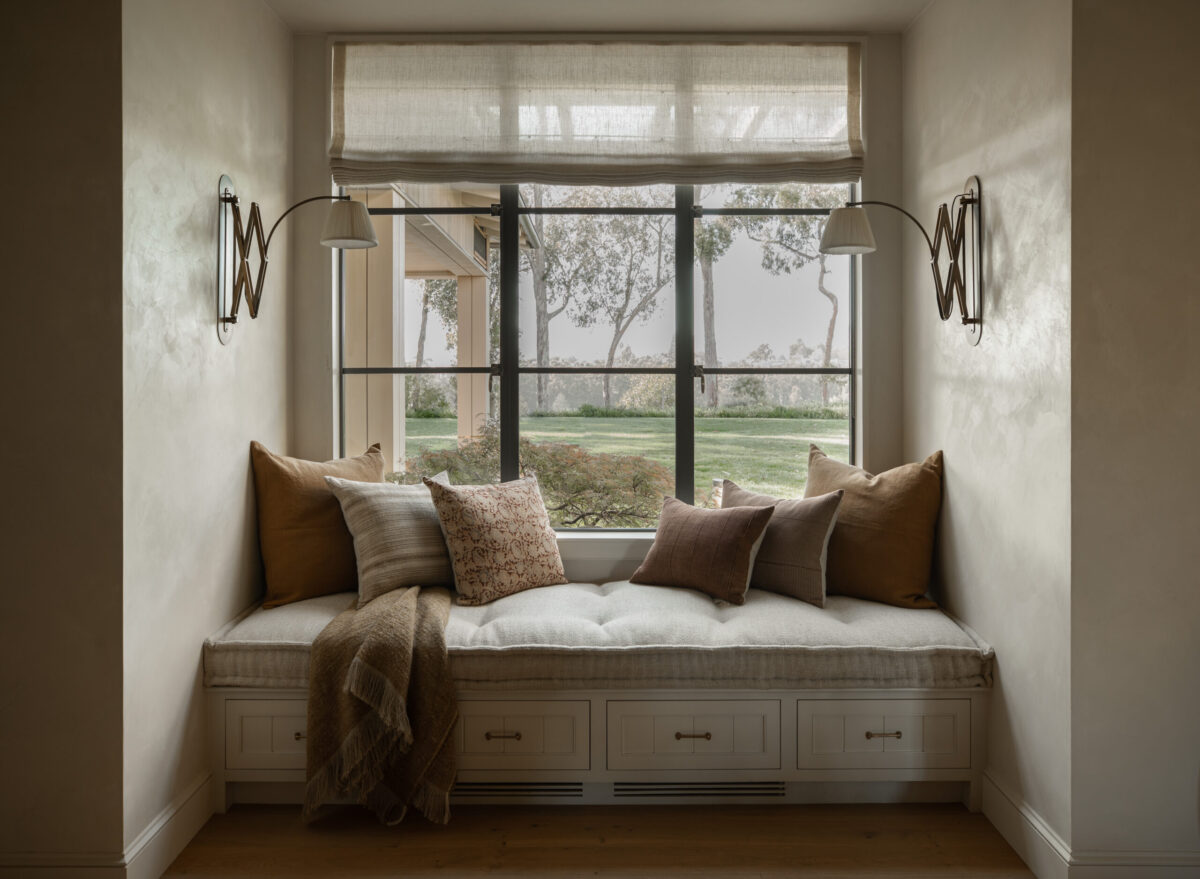 Setting the Tone
One of the most exciting aspects of getting your home ready for fall is choosing the right color palette. Choosing the right color to add to your home can change the whole feel to your home. To bring the essence of autumn into your home, embrace a versatile color palette that effortlessly captures the spirit of the season. Earthy tones like deep browns, warm grays, and muted greens evoke the serene landscapes of fall and can be applied to walls, upholstery, or as decor accents. Complementing these, rich reds, and oranges such as cranberry, terracotta, and pumpkin infuse your space with the vibrant hues of fall foliage, whether adorning accent walls or enhancing throw pillows and blankets. For a touch of radiance, golden yellows can be seamlessly incorporated through curtains or decor accents, imparting warmth, and brightness. To deepen your design scheme, use deep blues, reminiscent of cool autumn evenings, either in furniture choices or as captivating wall colors, adding a sense of depth and tranquility to your autumn-inspired space.
Textures
Adding textures to your home with fall-inspired colors and décor is a wonderful way to create a warm and inviting atmosphere that perfectly complements the season. First, swap out your lightweight summer throws and pillows for sumptuous, textured ones in the rich, earthy colors of autumn. Pillows with tassel or fringe details along the edges introduce playful and dynamic texture to your décor. They add a touch of whimsy to your fall-themed spaces. For a simple addition, wool pillows offer a soft, natural texture that's perfect for fall. They come in various weaves and patterns, making them versatile for different décor styles. Textures are not only limited to fabrics, bring in depth with textured furniture pieces. Think chairs with rattan seating, a wooden dining table with a distressed finish, a burlap cabinet, and a mosaic or textured coffee table. These textured items bring the natural beauty of autumn into your home!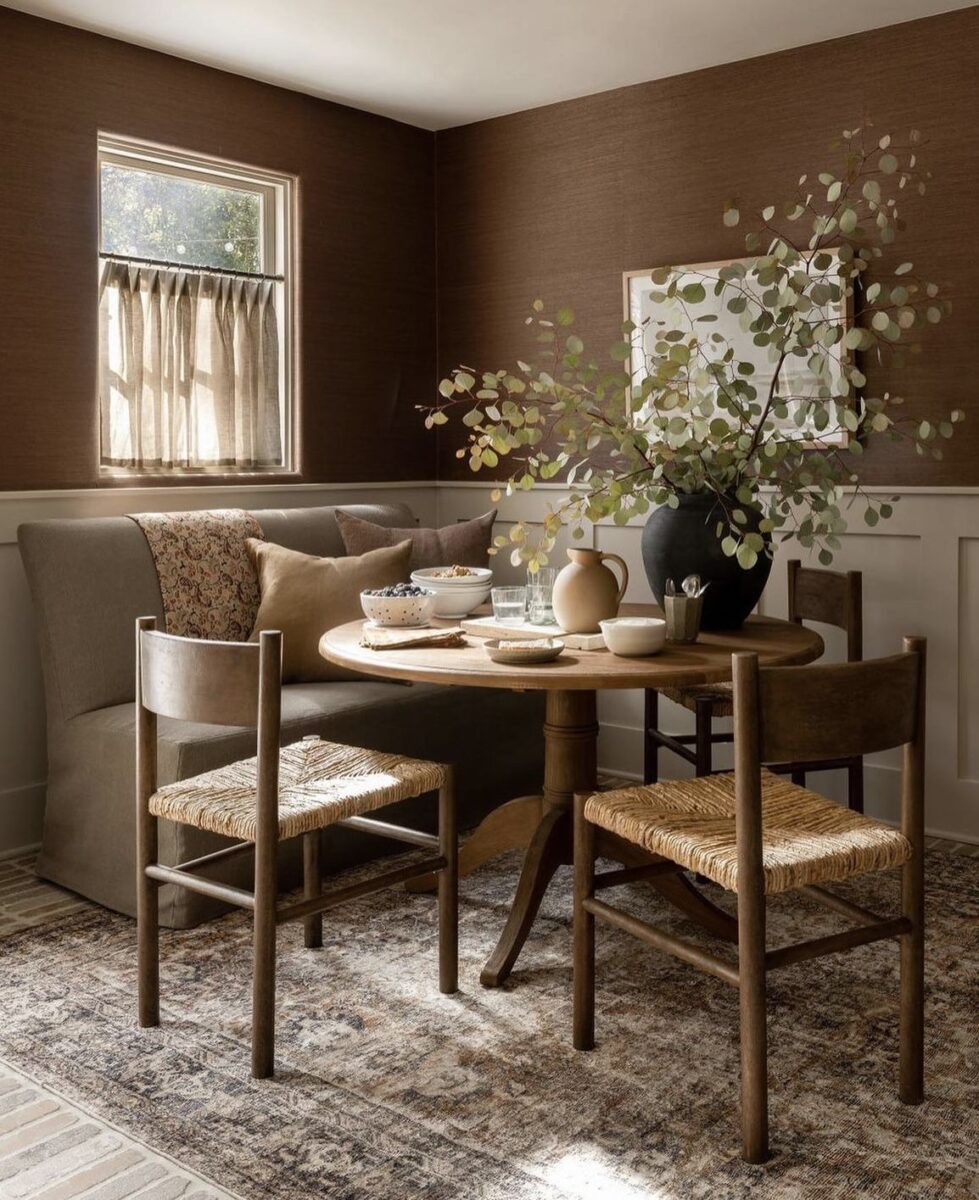 Décor
Achieving the perfect fall décor entails striking a delicate balance between style and festivity, and here are some imaginative ideas to help you achieve just that. First, greet your guests with a warm welcome by adorning your front door with a seasonal wreath, preferably one adorned with vibrant leaves, berries, and pinecones. Don't forget to embrace the season's symbol by decorating with pumpkins in various sizes and materials; consider experimenting with metallic finishes, fabric designs, or indulging in DIY painted pumpkins for a personalized touch. One stylish approach is to add picture framed art, where you arrange a collection of framed autumn-themed artwork, such as landscape paintings, fall foliage photographs, or even vintage botanical prints. Select frames in earthy, rustic finishes to enhance the autumn vibe. Lastly, elevate your dining experience with exquisite table centerpieces, showcasing gourds, acorns, and dried flowers within decorative bowls or trays. This touch of elegance adds a cozy ambiance to your gatherings, making them all the more memorable.
Soothing Scents
Scent has the power to transport us to another time and place. To fully immerse your home in the fall spirit, introduce scents that awaken your senses and evoke cozy memories. Invest in scented candles infused with fragrances like cinnamon, apple pie, or cedarwood, strategically placing them throughout your home to infuse each room with delightful scents that soothe the soul. Consider adorning your living spaces with a charming bowl of potpourri containing dried leaves, cinnamon sticks, and cloves, not only adding a visual charm but also releasing a comforting aroma that instantly transports you to the heart of autumn. For those seeking both divine scents and relaxation, essential oil diffusers can be your go-to, with scents like orange, clove, or eucalyptus that not only smell divine but also promote tranquility, making them perfect for a cozy evening in.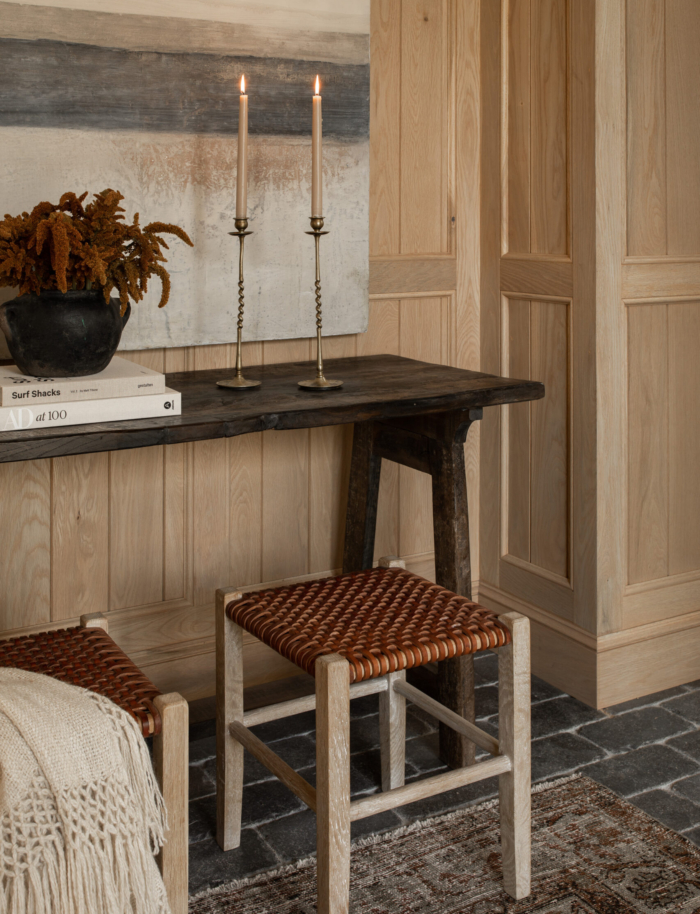 Accent Walls
An accent wall holds the power to instantly revamp (no spooky pun intended) a room and serve as an eye-catching centerpiece. Textured wallpaper in rich, warm tones, such as herringbone or damask patterns, infuses an element of sophistication and depth. Alternatively, go for the rustic charm of stained slatwall or a painted accent wall in earthy hues, creating an inviting focal point. For a bold and dramatic statement, opt for a striking fall color like deep burgundy or burnt orange. This choice not only adds a captivating contrast but also draws attention to specific areas, amplifying the ambiance of your room. Whether through texture, wood, or paint, an accent wall instantly elevates your fall interior design that can live all-year round.
Update Your Doors and Moulding
Embracing rustic-style doors is a fantastic way to refresh your home's appearance, particularly as autumn approaches. Opting for French doors with a stained finish seamlessly blends with this rustic theme, creating a warm and inviting atmosphere. To enhance the rustic charm of these doors, consider adorning them with a fall-themed wreath, striking a perfect balance between elegance and seasonal festivity. Alternatively, you can explore the rustic appeal of barn doors. By selecting barn door sliding hardware, you can pair it with any door style that complements your décor, and the addition of a sliding barn door further enhances the overall fall aesthetic. These rustic-inspired door choices, combined with fall-themed décor elements, infuse your home with a cozy ambiance, providing an ideal backdrop for autumn gatherings and celebrations.
Updating your moulding for fall presents an opportunity to infuse your home with the inviting ambiance of the season. Start by selecting paint or stain colors that resonate with fall, like rich browns, warm grays, and muted greens, harmonizing with the autumn landscape. Elevate the elegance of your spaces with crown molding, adding intricate details or complementary paint colors for depth. Thicker or more detailed baseboards can subtly transform room appearances, especially when painted in contrasting colors that contribute to a cozy fall atmosphere. Classic stained wood molding, like crown molding or chair rails, adds a timeless and rustic charm that welcomes the comforting embrace of fall into your home.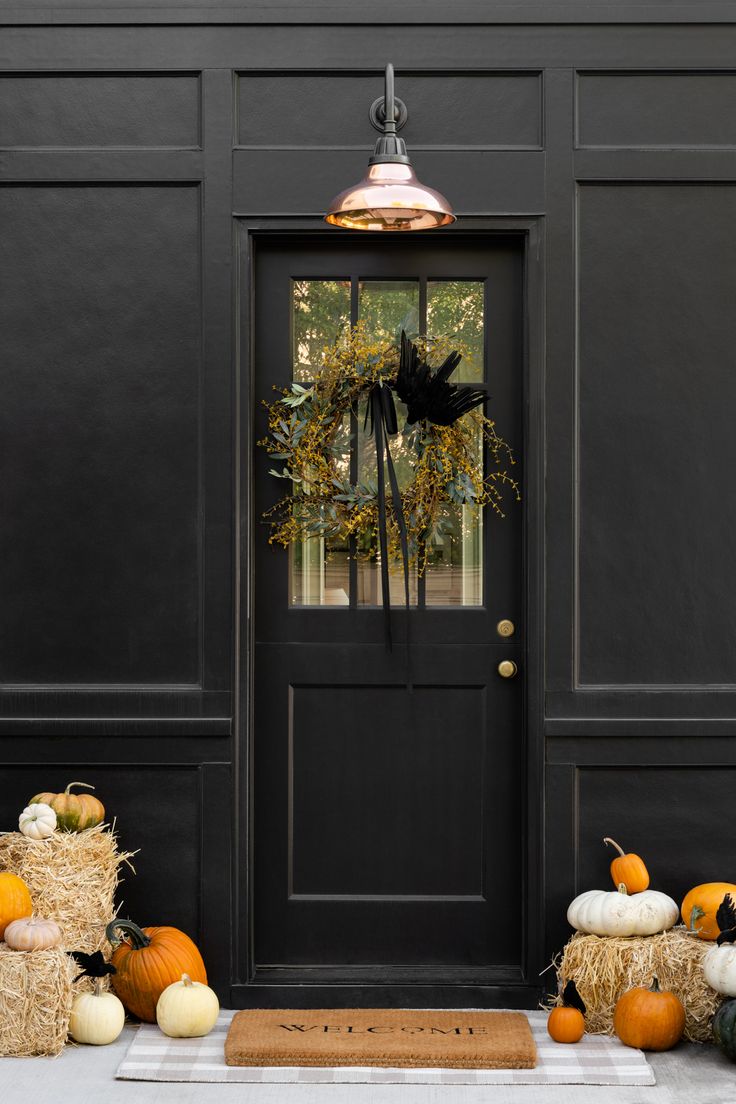 As the autumn season ushers in its rich colors and cozy atmosphere, there's no better time to transform your living space into a haven of style and festivity. Adding this festive season to your home is easy! So, as the leaves change and the air grows crisper, seize the opportunity to add a splash of fall to your home and create a welcoming and inviting atmosphere that's perfect for the season's gatherings and celebrations. For inspiration check out our Pinterest and make sure to follow us on Instagram and Facebook @WeAreWoodgrain!