Woodgrain: A Vertically Integrated Company
Did you know that Woodgrain is a vertically integrated company? Vertical integration refers to a business strategy where a company owns and manages multiple stages of the production and distribution process within the same industry. In the case of Woodgrain, being a vertically integrated company means that we not only manufacture our products, but also source raw materials, handle the entire production process, and manage the distribution and sales. This means we own the supply chain from the forest to our customers. We manage the timber procurement at our sawmills where we process logs into lumber that then flows to our other remanufacturing locations, where we make finished products. We're involved in each step in the supply chain, which ensures complete oversight of the quality of the wood we process and the finished parts that we produce. Since we own our trucks and distribution centers, we can ensure quality control and efficient delivery times, every time. We have dedicated teams and systems in place to streamline procurement, production, packaging, distribution, and delivery. With each layer, we can provide internal and external customers with a wide range of products.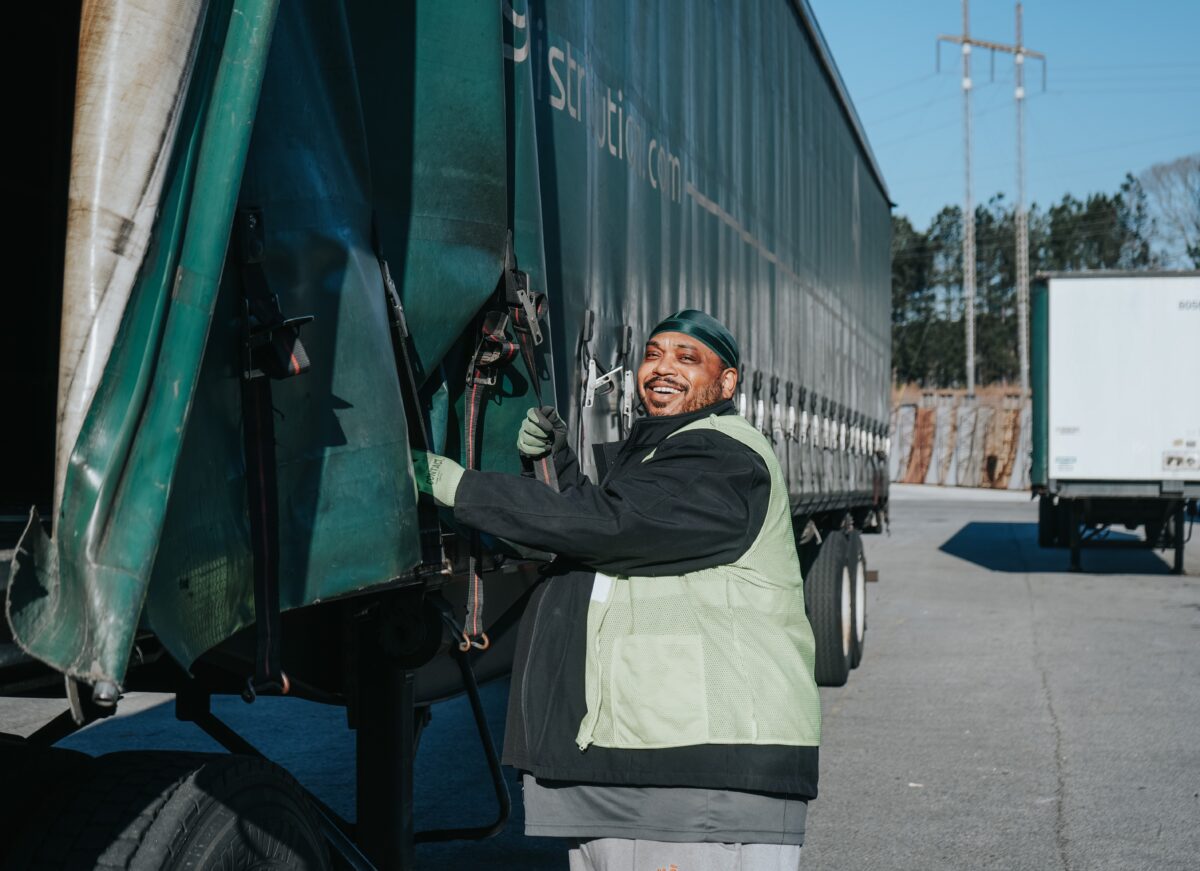 The Break-Down
Sawmill
Our sawmills process various softwoods like Ponderosa Pine and Douglas Fir in Oregon and Idaho to go with our Virginia and North Carolina sawmills, which mainly process Eastern White Pine and hardwoods. Our top-tier lumber undergoes processing in our own sawmills to meet the requirements of both our millwork operations and our customers. By using our own sawmills, we ensure the quality and consistency of the lumber used in our millwork products. Our sawmills are equipped with modern technology and operated by highly skilled workers who ensure that the lumber is processed efficiently and accurately. This not only guarantees the high standard of our millwork operations but also enables us to meet the specific needs and preferences of our customers. Any leftover sawdust or wood chips are sent to a residual facility to be processed into different products.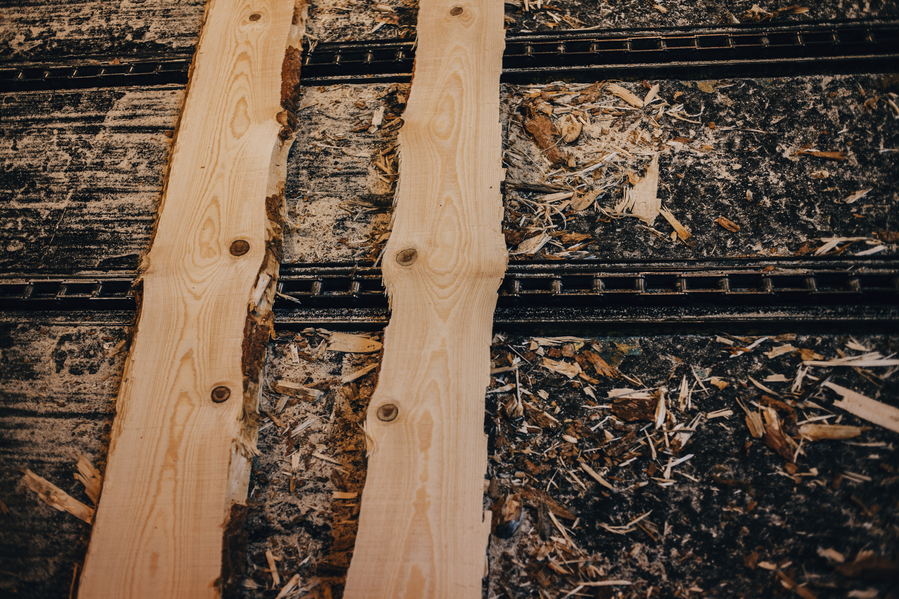 The next step is what we consider the heart of Woodgrain: millwork! Our facilities are based in the US and specialize in crafting millwork products, including moulding, and door & window parts. We meticulously outline and define the specific requirements for each millwork product. We consider the desired dimensions, materials, and finishes. Our team of experts carefully crafts these specifications to ensure that each product meets the highest standards of quality and precision. This part of the process produces our popular fingerjoint moulding, as well as our premium moulding lines that you know and love like Finished Elegance and DecraMold.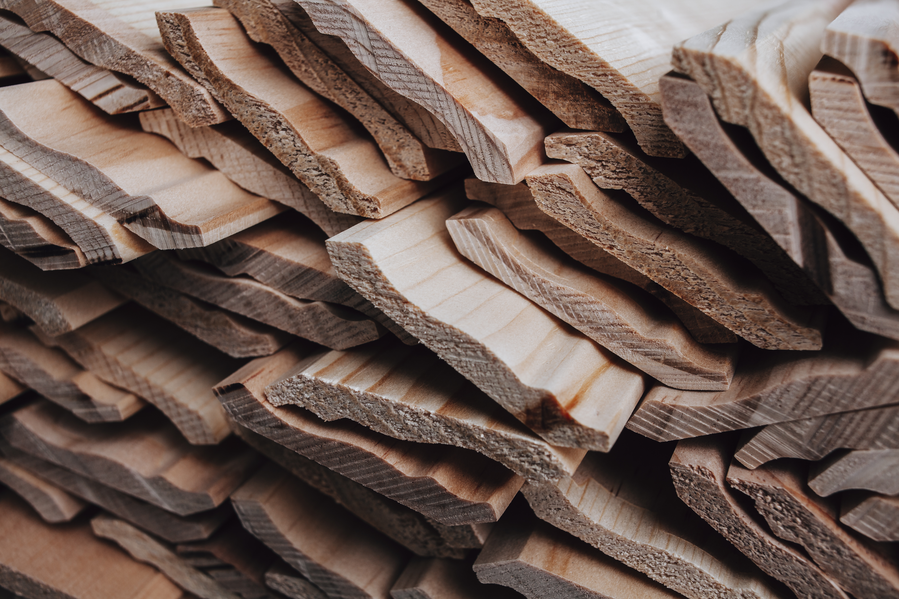 Doors & Windows
After our millwork operation creates door and window parts, it's time to put it all together. Many of our doors are built in the USA in our Nampa, Idaho facility. We are one of the world's leading manufacturers and suppliers of hardwood and softwood stile and rail doors. Here's an insider's look at how we construct a raised panel door: First, we assemble our mullions with panels along both sides of the mullion. Those pieces are conjoined together with the top rail, intermediate rail, lock rail, and bottom rail, respectively. On the outer sides, are where we place a stile board, completing the door! Interior stile and rail and router-carved construction doors are our specialty. With thousands of door designs, styles, and configurations to choose from, you'll find the perfect door to complement your style.
Our windows are under Windsor Windows and Doors, a Woodgrain company, which utilizes wooden parts created by our millwork team. Windsor creates windows and doors to customers' exact specifications, bringing our customer's vision to life while ensuring products are durable, strong, and energy efficient.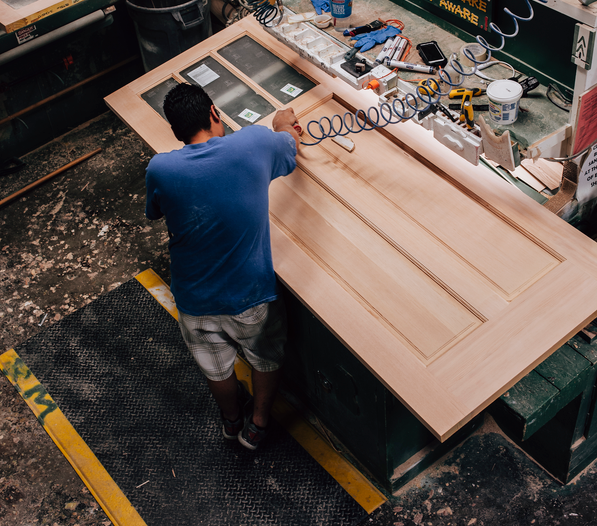 Residuals
After constant sawing, milling, and cutting, there are sure to be leftover particles and chips everywhere. But at Woodgrain, we refuse to let that go to waste! We believe in making the most out of every resource we have, which is why we use over 99% of the wood fiber we procure. This commitment not only helps our bottom line but also leaves a lasting impact on the environment. From this sentiment emerged Woodgrain Composites, which includes Nature's Bedding and our line of Heating Pellets—innovative products that are made from the residuals left over from our mills and remanufacturing facilities. By repurposing these residuals into valuable products, we have been able to significantly reduce the amount of millwork waste down to nearly zero. It's a win-win situation for both us and the planet!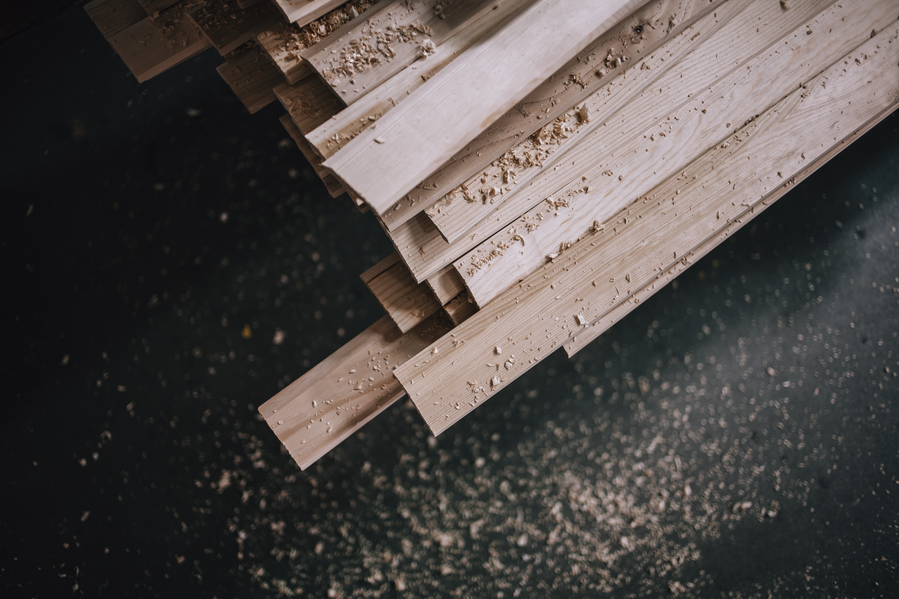 Distribution
Distribution plays a crucial role in ensuring that all your favorite Woodgrain products make their way to you. It is the final step in our supply chain that helps to deliver them to your closest dealer. Through efficient distribution channels, products can reach our customers in a timely manner. This process involves precise logistical planning such as transportation, warehousing, and inventory management to ensure that the products are delivered safely and in the best condition. Woodgrains' distribution division began in 1998 with the acquisition of Brown Moulding and has continued to rapidly grow. In May of 2022, Woodgrain acquired Huttig Building Products—one of the largest distributors of millwork, building materials, and wood products. Woodgrain's distribution centers were seven but now are a whopping thirty-two. With the acquisition, Woodgrain offers a coast-to-coast distribution network and a wide range of value-added products and services.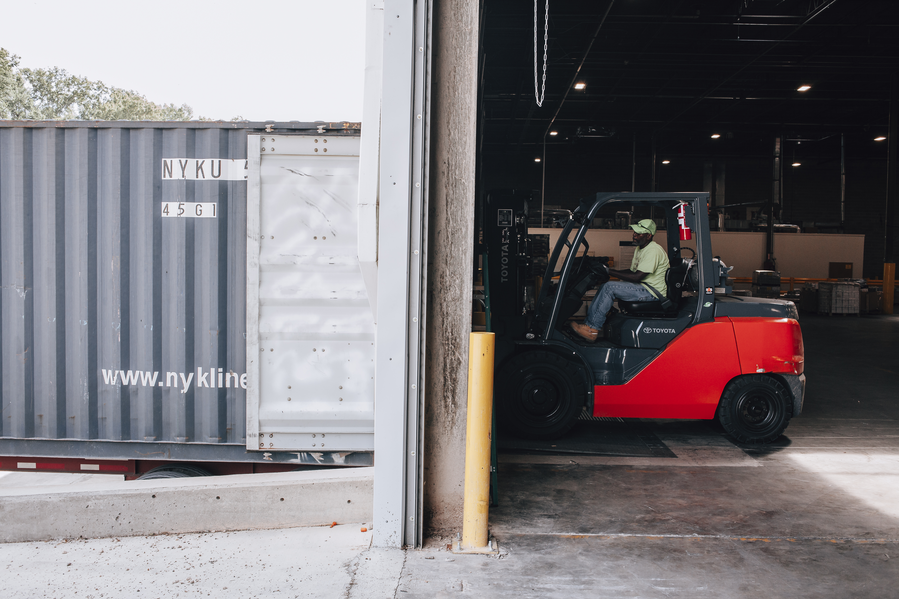 From sourcing raw materials to distribution, we offer a wide range of products that cater to our customer's diverse needs and preferences while still maintaining the quality of products. Check out our Pinterest and make sure to follow us on Instagram and Facebook @WeAreWoodgrain!