Sunrooms: The Best Addition to Your Home
Intro
A sunroom, suggested by its name, is a room that is all about inviting an abundance of sunshine into your home. Sunrooms are the perfect way to invite the outdoors, inside. Slightly different from a solarium, a sunroom is an additional room separated by a patio or sliding French doors, and the frame is made with traditional building materials and not glass. This gives you the ability to truly style and design this space as you please. Sunrooms are often used as places to relax, enjoy the view, or even grow plants that thrive in sunlight. The abundance of sunlight in a sunroom creates a warm and inviting atmosphere, making it a popular spot for homeowners to unwind and bask in the natural beauty of the outside world.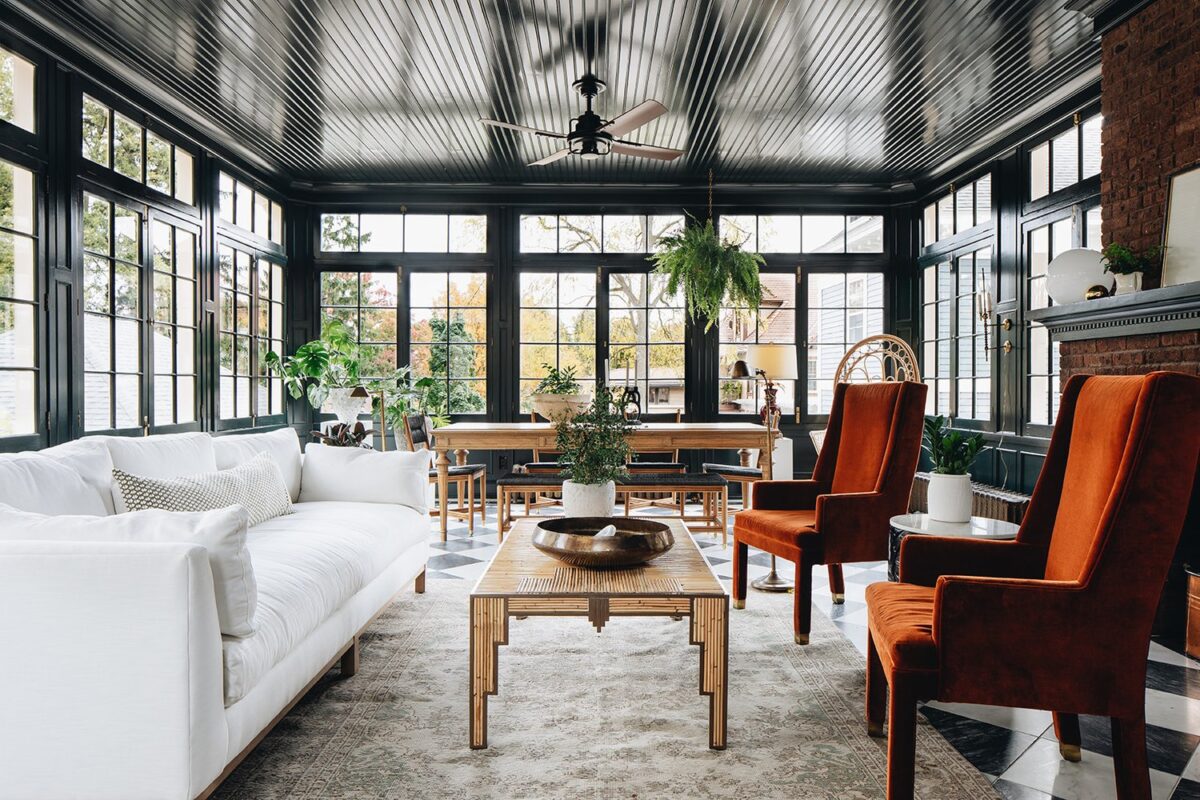 Interesting Facts
Surprisingly, sunrooms didn't come from somewhere like Italy or Spain. Like the invention of paper, the Chinese struck gold again over 8,000 years ago. The first edition of sunrooms were openings to Chinese homes that were built facing the south so that that room would capture the heat from the sun's rays and transfer the warmth to the rest of the home. Due to the intermingling of humans across various continents, the idea of sunrooms started to spread like wildfire. Sunrooms had multiple stints in different countries like Italy, Korea, and even Greece. Fun fact: Grecian philosophers, Socrates and Aristotle, advocated for designing homes that would aid in warming a home during the winter, like these sunrooms. Now in modern times, sunrooms are still a great addition to any home. You can enjoy the outdoor vibes without the outdoor elements!
Energy Efficiency
When it comes to decorating this section of your home think about the main highlight of a sunroom: The sun! Keep your space open and let the light in by adding French double doors to the entrance of your sunroom. Our 500s series is the perfect match for a sunroom. Doors like 514, give off an elegant yet modern feel while letting the light from the sun spill into the interior of the home fully. But don't forget your windows! Investing in high-quality windows will reduce the potential for damage to your home. Purchasing windows that utilize Low-E energy-efficient glass is a great starting point for introducing natural light while also conserving energy within your home due to its ability to help block infrared and UV light. This additional natural light can greatly enhance the ambiance of your home, making it feel more spacious and lifting your mood. Investing in quality doors and windows is never a bad idea. With built-in protection, you will protect your décor, furniture, and other items from fading and prevent the effect of UV radiation inside your home.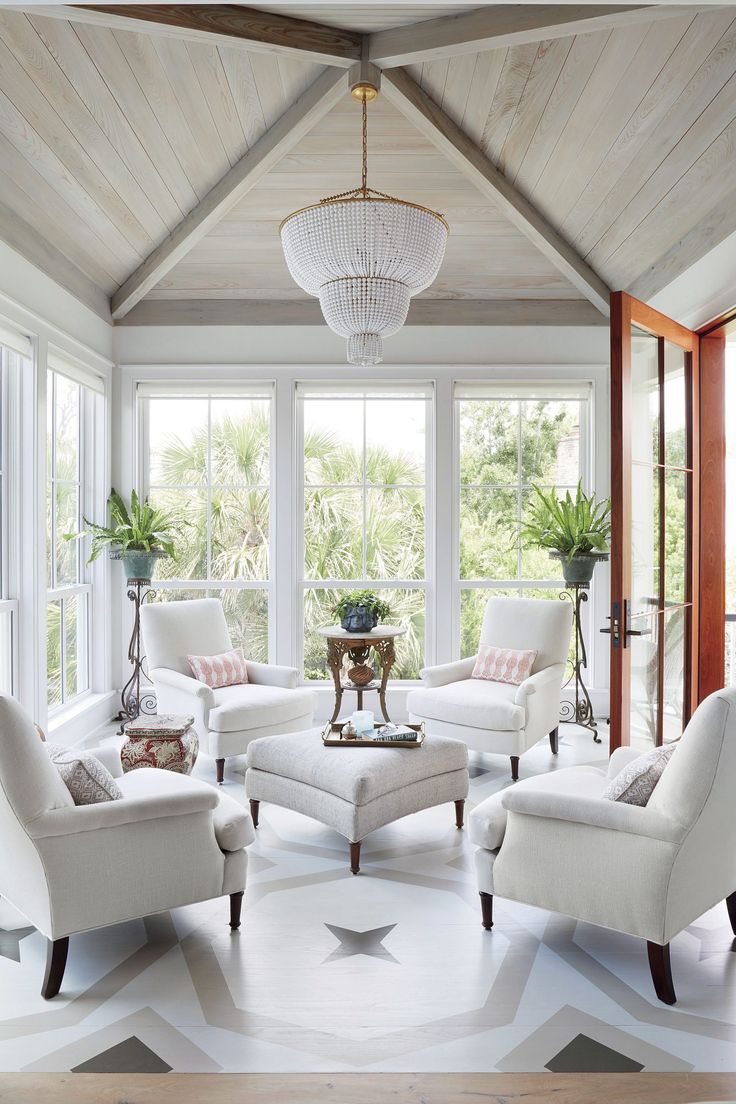 The Rundown on Sunrooms
Sunrooms offer a versatile space that can be styled in various ways to suit your preferences and needs. The frame and roof of a sunroom are consistent with the rest of the house, differentiating them from solariums and greenhouses, which have glass walls and roofs. A sunroom wall holds large windows or floor-to-ceiling windows to let in an ample amount of sun. A sunroom usually sits to the side or at the back of a home. Your home's location will dictate where your sunroom will be best placed. If your home is in the northern hemisphere, sunrooms are typically placed on the eastern or southern side of the home. If you're located in the southern hemisphere, place your sunroom on the opposite side. Due to the hot climate, shading the your sunroom is your best option for catching the rays while staying cool! Sunrooms that are south facing are optimal for the most amount of sunshine during the day.
There are no set rules for designing and styling a sunroom. A sunroom is an additional room that a family uses for their personal needs. If you have little ones and want to make it a playroom, you can. If you love plants and want to create an indoor greenhouse, you can! Step outside of the box and choose an interior design style that speaks to your personal style. You can create a cozy reading nook with comfortable seating and shelves filled with your favorite books or transform it into a vibrant indoor garden with an array of potted plants and flowers. Furthermore, sunrooms can also serve as a home office or a creative space, providing a tranquil environment to work or pursue your hobbies. The possibilities are endless when it comes to designing and styling your sunroom, making it a truly awesome escape in your own home!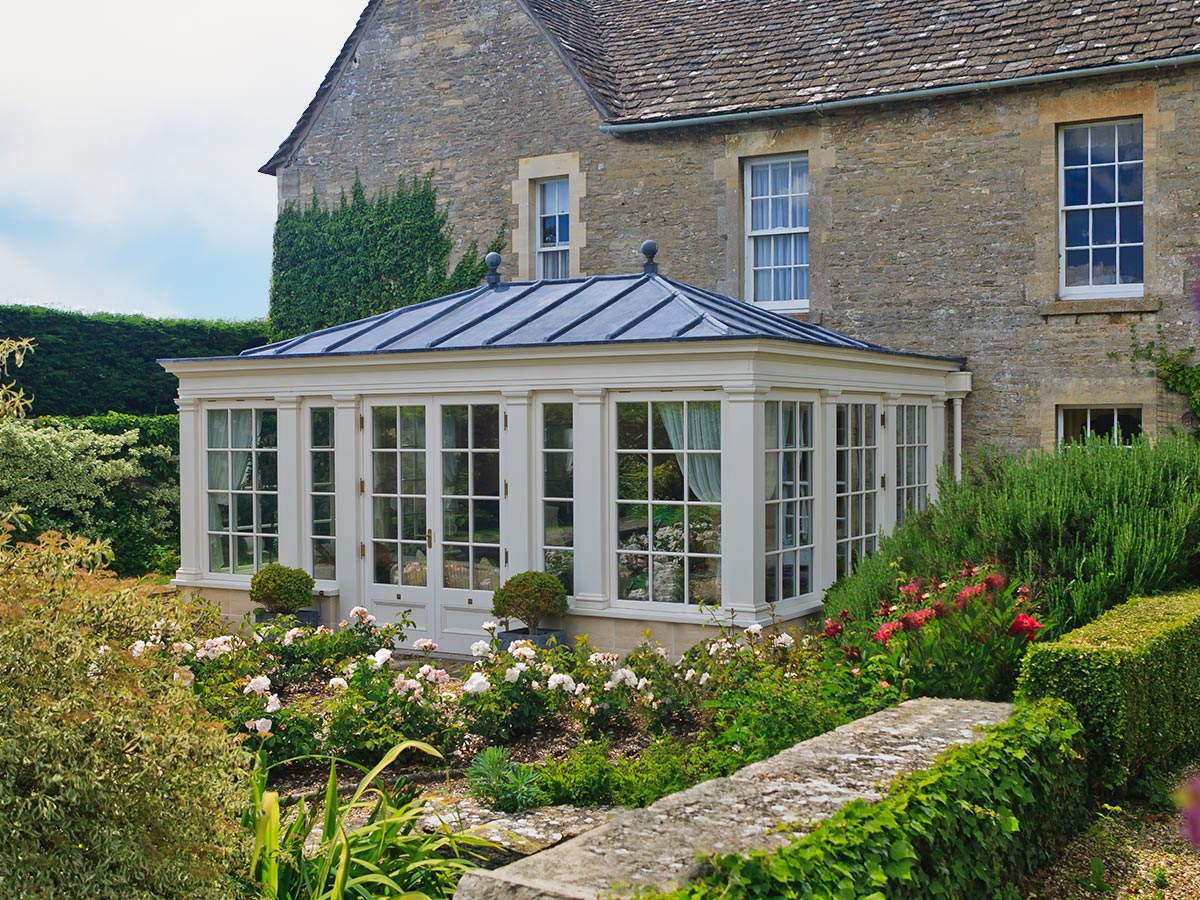 You Can Have It Your Way
In a sunroom we often see styles that emulate slow living, walks on the beach, and alfresco dining. Think Coastal Grandmother or Modern Tuscan. Don't let the usual styles box you in, lean into your personal preferences while styling your sunroom. Create a calm and feminine space by using Skysail Blue, Island Coral, and Garden Fountain colors. Bring out the cozy and calm vibes with a large couch or sectional in the center of the room. Choose lightly colored upholstery and don't hold back on the accent pillows! Add character by filling the space with texture or patterns. Floral, chinoiserie, and damask patterns are easy ways to incorporate curtains and wallpaper to add elegance and femininity to the space. These combinations are reminiscent of the Grand Millennial interior design style.
For a moodier space play around with colors like Constellation Blue, Exotic Purple, and Yellow Gold. Deep dark colored wallpaper adds drama to your sunroom. Incorporating touches of metal-like gold framed art pieces or brass sconces add an element of edginess and sophistication. For seating options, choose bold upholstery like a rounded velvet sofa with gold legs. The combination of dark colors on the walls and sophisticated furniture is a wow factor in a sunroom where things are expected to be light and airy. Capture the attention of your guests by taking a walk on the wild side with a darker interior style! Opulent interior design styles like Art Deco suit a moodier and extravagant theme.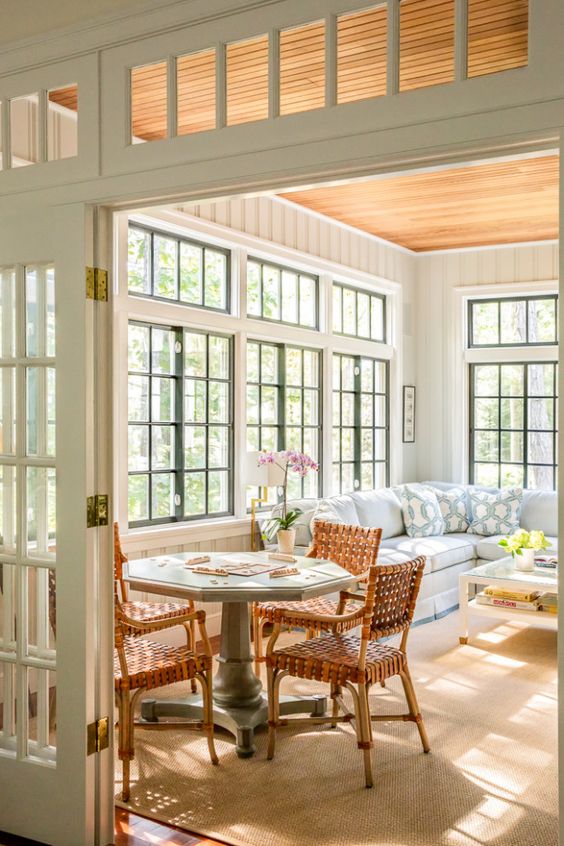 Release Your Inner Green Thumb
A sunroom is the best option for plants that usually don't bloom in your region or in a particular season. Sunrooms aren't greenrooms, but they are a perfect space to introduce plants to your home. You have complete control of the temperature and ventilation levels for your plants. Outside of controlling the environment, natural lighting allows your plants to flourish. This is especially important when the winter arrives, and you can save your plant babies from the harsh environments of seasonal transitions. Some of the most popular plants to grace sunrooms are hibiscus flowers, orchids, variations of hanging plants, and even Christmas cacti!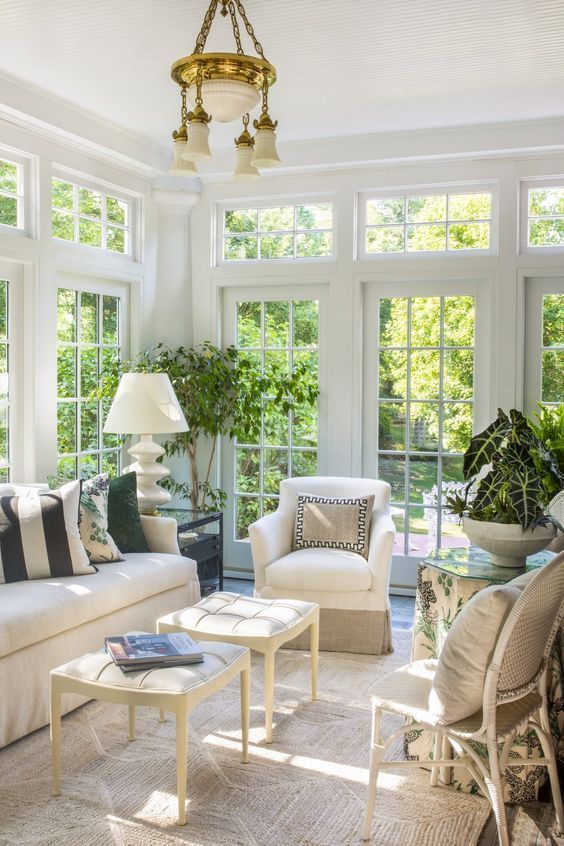 With the right combination of colors, fabrics, and accent pieces your sunroom becomes an oasis where you can kick back and enjoy the summer and winter days! For inspiration check out our Sunroom Pinterest Board and make sure to follow us on Instagram, Pinterest, and Facebook! Follow us @WeAreWoodgrain!