Elevating Your Home with Moulding
Moulding is a major part of establishing consistency in your home. Moulding has a rich history dating back to ancient civilizations like Egypt and Greece, where it was used to decorate grand structures. Over time, it became increasingly prevalent in European homes during the Renaissance and Baroque periods, evolving into a prominent feature in interior design. In the 19th century, with the resurgence of historical architectural styles, moulding gained popularity in homes, while the 20th century witnessed adaptations to suit modern aesthetics. Today, moulding remains a versatile element in interior design, adding elegance and character to homes while reflecting various historical influences. To ensure a seamless flow, it's important you choose moulding profiles that have unifying elements like curved edges, harsh lines, or even ornate designs— meshing with your interior design style, of course! Adding moulding to your home instantly elevates the monetary value while providing visual aesthetics. If you have high ceilings, choose taller and more prominent baseboards or crown moulding. If you want a more traditional fit, you will choose more ornate style moulding. There are no rules to designing your space. Showcasing your personality is what will transform your house into a home!
Collections
Woodgrain's collections of moulding are a testament to their commitment to crafting exquisite and versatile architectural accents for interior spaces. Woodgrain offers specially curated lines to suit your moulding needs! The Timeless Craftsman collection pays homage to the enduring appeal of Craftsman-style design, with clean lines and authentic wood textures that capture the essence of this iconic architectural era. Victorian Elegance exudes opulence and intricate detailing, featuring ornate mouldings and rich finishes that evoke the grandeur of the Victorian era. Calming Coastal brings the tranquility of coastal living to life, with light and airy designs inspired by the seaside, perfect for creating a serene atmosphere. Meanwhile, the Classic Colonial collection embodies the timeless charm of colonial aesthetics, featuring elegant profiles and refined finishes that add sophistication to any space. Whether you seek the simplicity of Craftsman, the extravagance of Victorian, the serenity of Coastal, or the classic appeal of Colonial, Woodgrain's moulding collections offer a wide range of options to elevate your interior décor.
Add Moulding to Your Home
Above
Updating crown moulding to your home is a brilliant way to achieve a cohesive and elegant look that ties your entire living space together seamlessly. By adhering to consistent profiles and carefully selecting sizes and measurements that complement your ceiling heights and personal style, you create a unifying design element that enhances the overall aesthetic of your home. Adding crown moulding from the Victorian collection can bring an air of opulence and intricate detailing to your home's interior. The Victorian era is renowned for its lavish and ornate architectural designs, and this collection typically features crown mouldings that capture the essence of that era. With their richly decorated profiles, these mouldings can transform your space into a showcase of Victorian elegance and sophistication. They serve as a visual focal point, adding depth and character to your ceilings, while also exuding a sense of historical grandeur. Moulding isn't limited to just walls; it can also be used to create stunning coffered ceilings that add a touch of luxury and architectural elegance to your home. Coffered ceilings consist of recessed panels or beams, often framed with moulding, to create a grid-like pattern on the ceiling. Whether you're aiming for a complete Victorian-inspired décor or seeking to incorporate elements of this era into a more eclectic design, crown moulding from the Victorian collection can be a stunning addition that elevates the overall aesthetic of your living space, creating an ambiance of timeless luxury.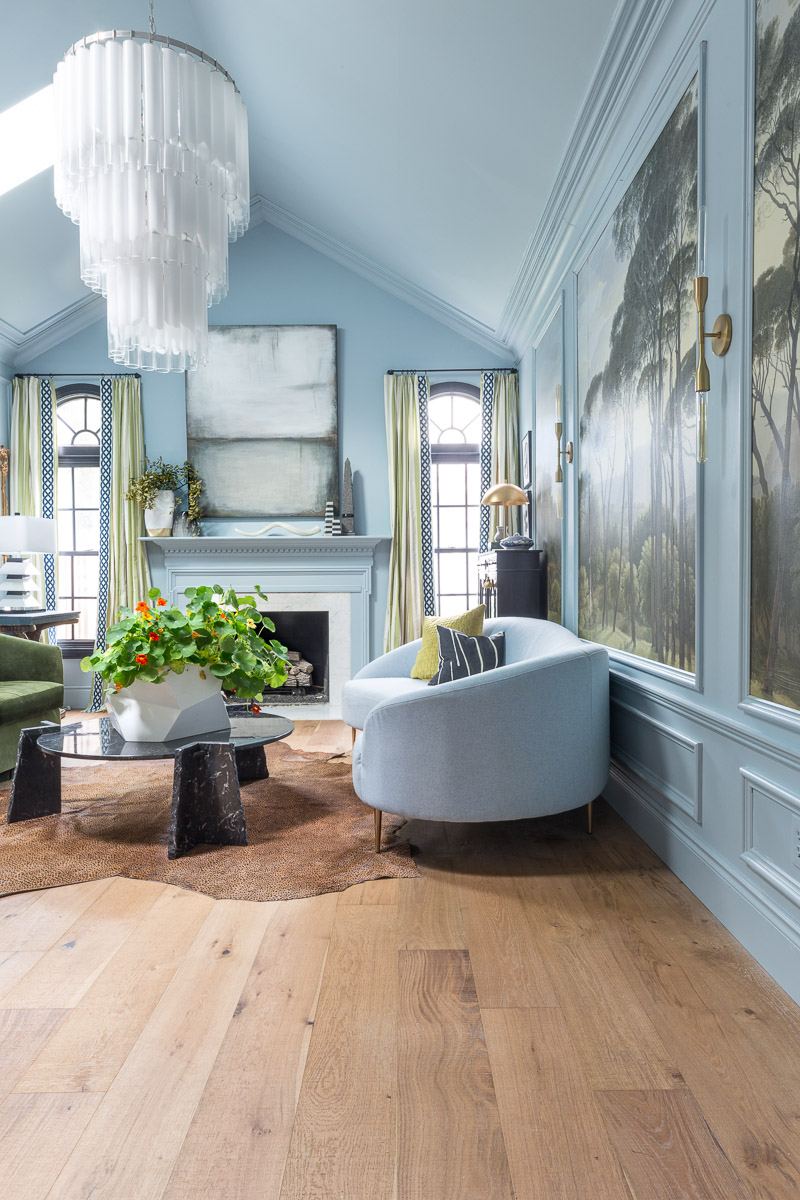 Below
Adding baseboard moulding from the Colonial collection can infuse your home with timeless charm and a touch of classical elegance. This collection typically features profiles inspired by the architectural styles of the Colonial era, characterized by clean lines, simple yet refined detailing, and a sense of enduring tradition. Incorporating these baseboards can lend a sense of historical authenticity to your interior design, whether you're aiming for a historically accurate colonial aesthetic or seeking to blend classic elements with a more contemporary décor. The baseboards from the Colonial collection not only enhance the visual appeal of your space but also serve as a subtle reminder of the enduring beauty of classic design, making them an excellent choice for those who appreciate the richness of heritage in their home décor.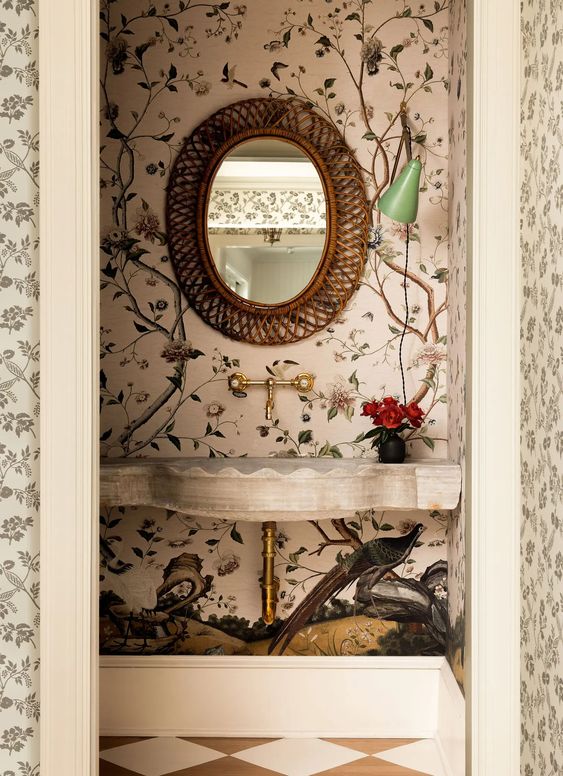 Build-ups
If you want to add more ornate and detailed moulding, the perfect answer is to create a build-up! Moulding build-ups enable you to enhance your home's aesthetic appeal by selecting moulding profiles that will create an extraordinary outcome in the room of your choice. You can find a build-up typically along chair rail on a wall or above baseboard creating a more ornate and elegant look. But why stop there? By pairing different profiles you can create a completely different look for your home. You can even add a moulding build-up to various spaces in your home like your ceiling! For instance, creating a crown build up can seem tricky, but with the right moulding you can create an elegant and intricate moulding design. You can carry this theme throughout your home by adding build-ups to your baseboards, chair rail, and more!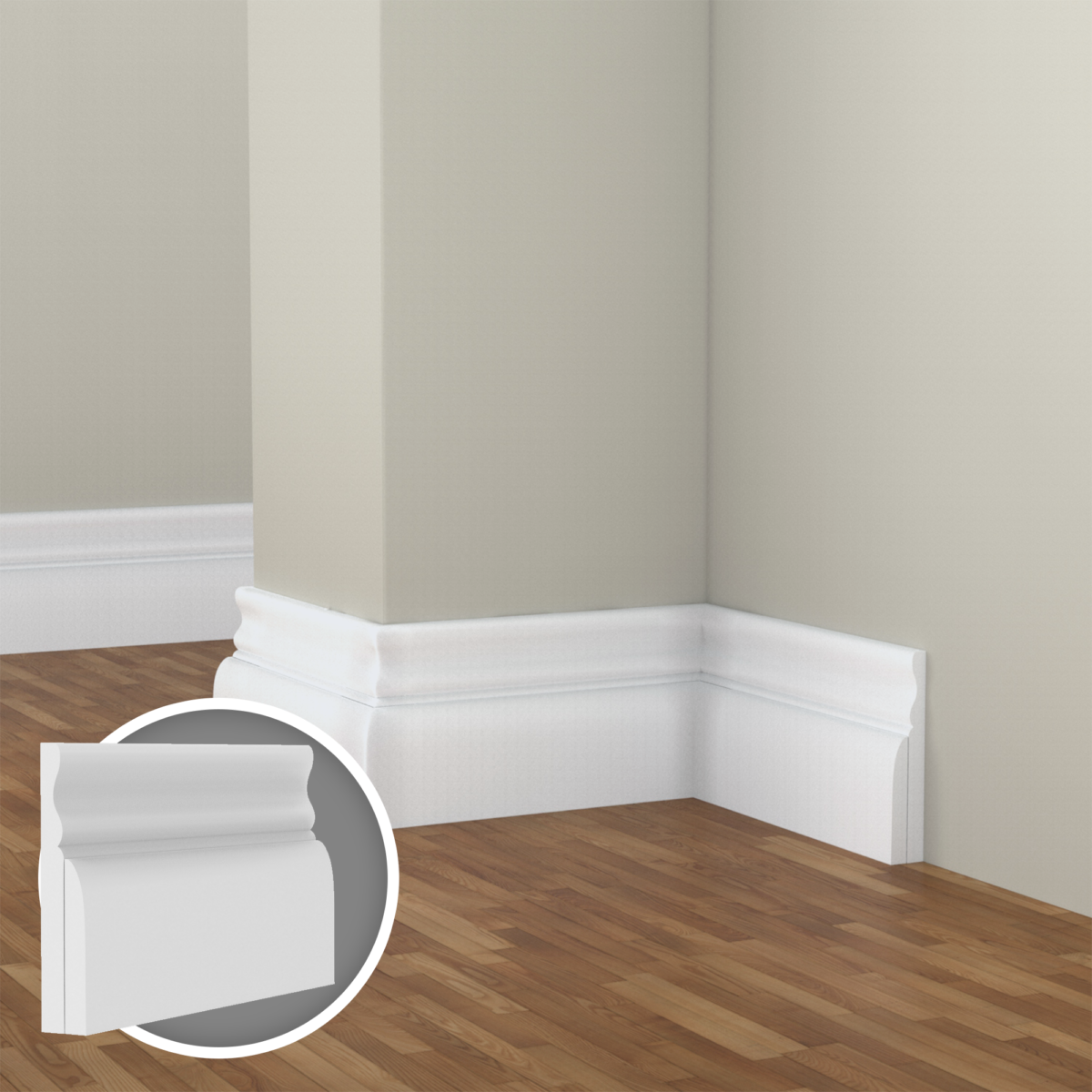 Walls
Transforming your home with accent walls using moulding is a surefire way to elevate your interior. With options from our collections, you can choose from a wide range of profiles and styles to create your desired look. Install chair rail horizontally along the desired height, usually around one-third up from the floor, both for decoration and protection for your dining room. This creates a beautiful visual addition to your wall, while also protecting the wall and paint from everyday wear and tear from things like scuffs. For more flair, use contrasting paint colors or finishes between the upper and lower portions of the wall. Incorporate paneling or wainscoting under the Chair Rail to further enhance the wall's texture and depth. The versatility of moulding allows you to customize your wall to match your desired style, whether it's traditional, modern, or somewhere in between. Beyond this, there are numerous creative possibilities for adding style to your walls:
Picture Frame Moulding: Create a gallery-style accent wall by using picture frame moulding to outline rectangular or square sections on your wall. These "frames" can be left empty for a minimalist look or filled with artwork, photographs, or mirrors to showcase your personal style.
2. Geometric Patterns: Combine different moulding profiles to form geometric patterns like squares, rectangles, or even intricate designs. This approach adds a modern and dynamic touch to your space.
3. Board and Batten: Install vertical moulding strips at regular intervals to create a pattern on your wall. This design not only adds visual interest but also makes your room appear taller and more spacious.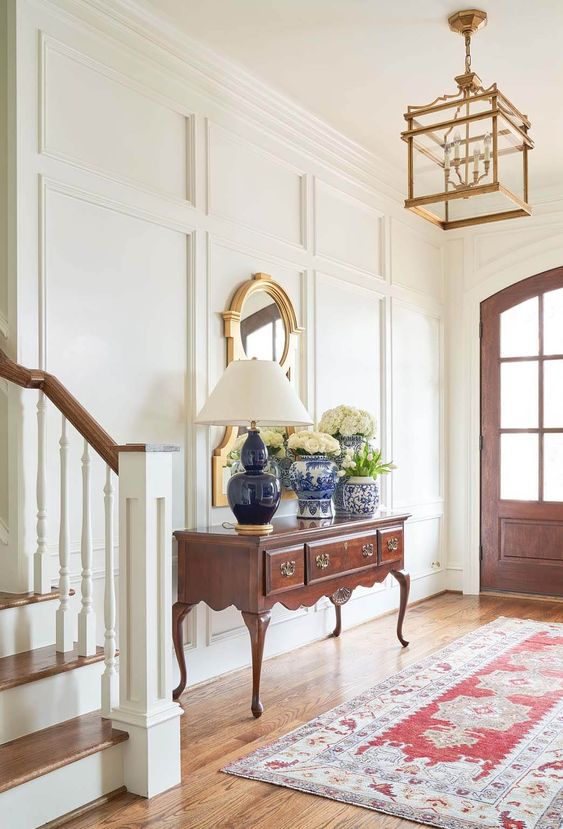 Doors and Windows
Incorporating Blockshop and DecraMold with your doors and windows is a brilliant way to infuse character, elegance, and architectural flair into your living spaces. Blockshop's intricately designed wooden blocks and rosettes can serve as corner accents for doorways and windows, transforming them into focal points that exude sophistication. Additionally, DecraMold offers a diverse selection of decorative moulding options that can be applied around door frames and window casings, enhancing the overall aesthetics of your home. The Victorian and British Colonial styles seamlessly harmonize with Blockshop and DecraMold, creating a marriage of architectural elegance and timeless charm. Picture this: a stained French style door complemented by meticulously stained casing and Rosette block elegantly placed at the corners. This simple addition turns your entrance into a work of art that welcomes any guest. The details and elaborate craftsmanship of these mouldings align perfectly with the opulence of Victorian design, while also paying homage to the refined simplicity of colonial interiors.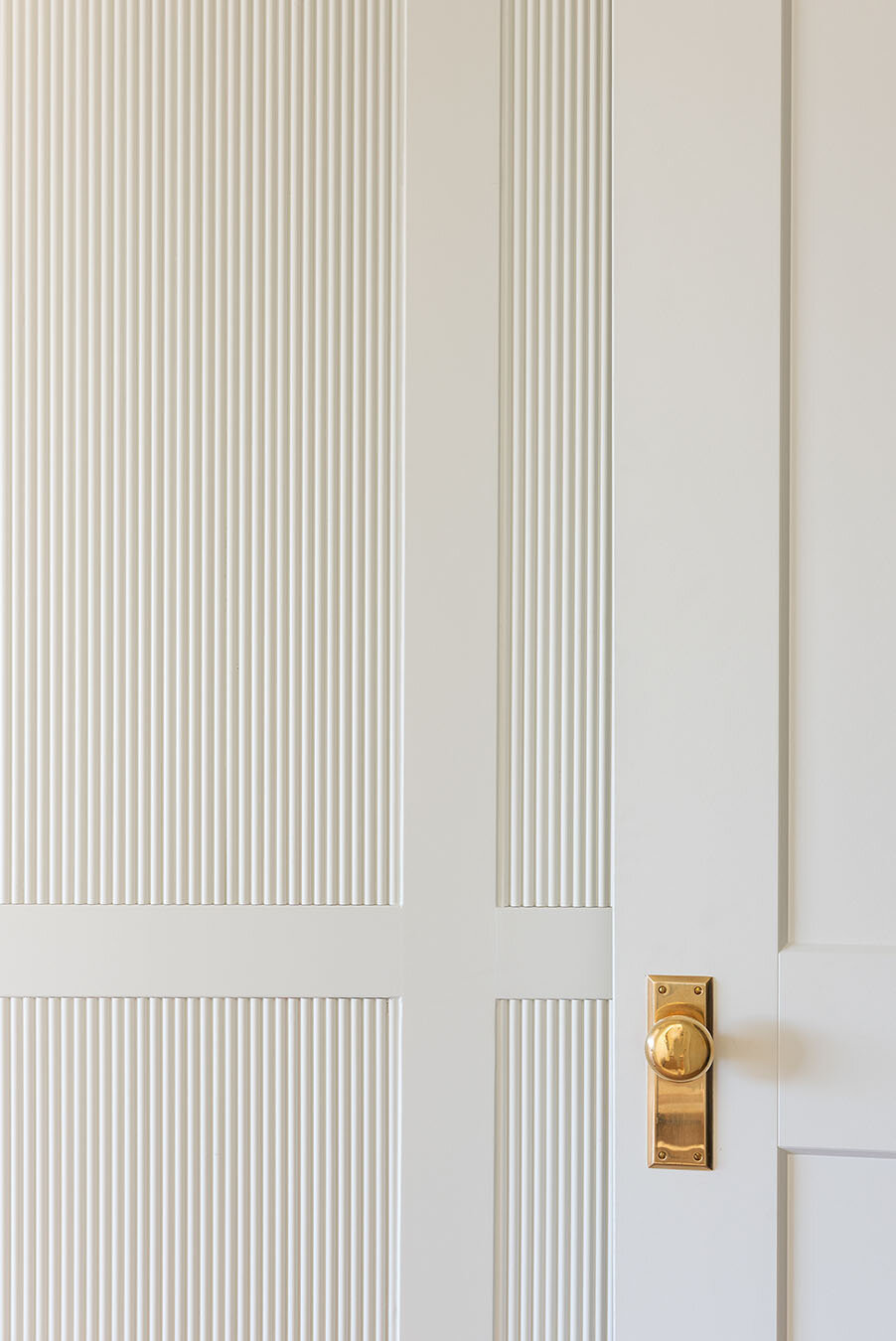 Woodgrain Moulding
With a rich heritage dating back to 1954, Woodgrain has been at the forefront of creating stunning moulding collections that cater to various tastes and styles. Our commitment to quality craftsmanship and innovation has made them a trusted name in the industry. From crown moulding to baseboards, chair rails to casings, Woodgrain offers a wide range of moulding options, each designed to seamlessly integrate into your home's décor. Whether you prefer the warmth of wood or the versatility of primed moulding, Woodgrain's collections provide a perfect blend of form and function.
From accent walls that showcase your personality to crown, base, and casing that exude character and elegance, Woodgrain moulding products provide the perfect finishing touch for your design vision, turning your house into a unique and welcoming home. For inspiration check out our Pinterest and make sure to follow us on Instagram and Facebook @WeAreWoodgrain!