Creating A Luxury Home On A Budget
Who doesn't love indulging in the finer things in life? Whether that's a fancy dinner, the home of your dreams with a grand open marble foyer, or two sets of staircases descending on each side like a Kardashian's home. Everyone should enjoy luxury when they can! If you want to immerse yourself in it, then it may be time to upgrade your home.
It doesn't matter how much money you have in the bank, anyone can elevate their home to feel more luxurious and we're here to show you the best tips and tricks on how to do that.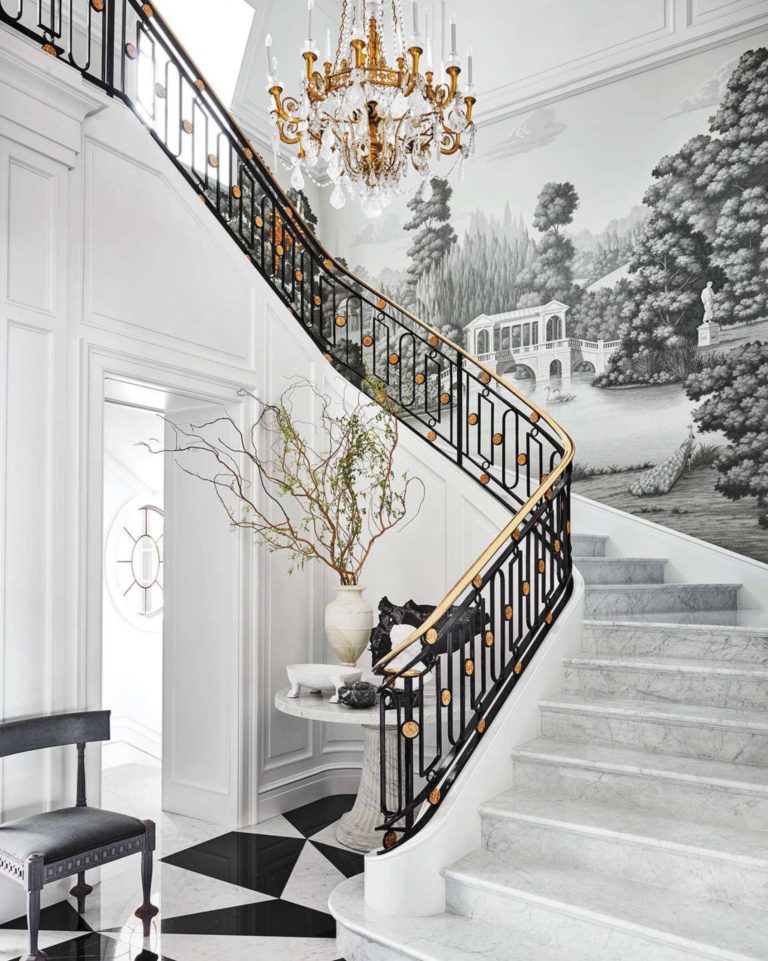 Clean and Uncluttered
Surprisingly, the easiest way to make your home feel luxurious is to keep it clean and uncluttered. Maintaining a spotless home allows your space to feel larger and more welcoming. Consider dusting in spots you normally don't, like on top of windows or in corners you have no use for. Wash your windows to allow more natural light to pass through, vacuum weekly, and take care of small stains you've been putting off.
The rich tend to have an eagle eye for details. They want everything in their home to be immaculate, down to the smallest possible detail you can think of. To make your home feel high-end, consider updating the hardware in your home, hiding wires that may be in sight, or even switching the light switch cover to match the walls.
Luxury is the state of great comfort and extravagant living; and living a luxurious life can simply be staying clean and keeping your space tidy!
Floral, Floral, Floral
I'm sure you're tired of hearing "welcome plants into your home", by now, but fresh cut flowers have a huge impact on your space. Unlike simple house plants, fresh flowers emit life, color, and most importantly, elegance. It's not a secret that hotels use fresh flowers to give a luxurious feel for their guests. Try placing fresh flowers on your dining room table, in your bathrooms, or on an entryway table to add an extra sense of luxury for your home.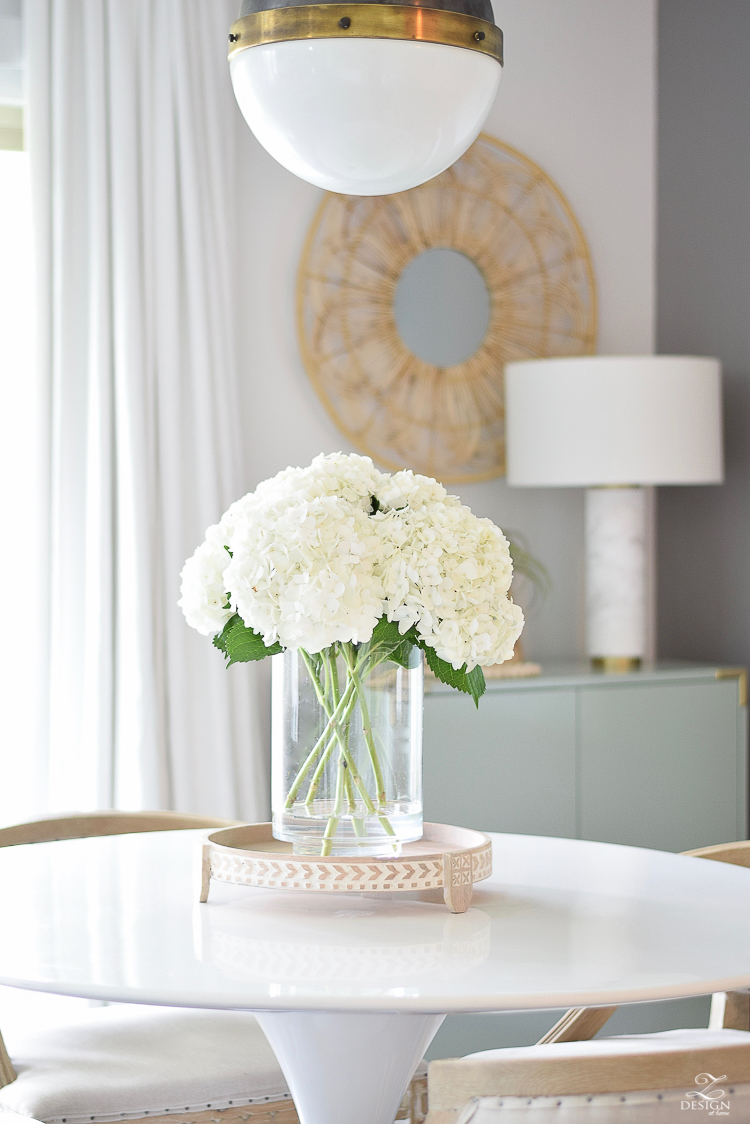 Eucalyptus is a favorite amongst florists and designers when it comes to creating elegant flower arrangements. This plant combined with white, or blush roses makes for a perfect sophisticated floral arrangement in your home. Not only will the arrangement add beauty to your home, but also will emit a lovely floral scent. If you want a more delicate flower arrangement, consider hydrangeas or peonies.
Take the season into consideration when choosing the right floral arrangement. You want to display flowers when they're in full bloom. Hydrangeas tend to bloom from mid-spring through late Summer or early Fall. Peonies bloom from late April until early June, making it the perfect Summer flower arrangement. They are quite dramatic when displayed in a vase.
Signature Scent
Finding a signature scent for your home so your guests will reminisce of the time they spent there creates a luxurious experience. There are numerous options to create a luxury aroma that are budget friendly. You can purchase scented candles, essential oils, a spray, or even fragrant soaps.
Replace your hand soap with a slightly more expensive fragrant such as Paloroma's. This hand soap features a Chamomile oil which nourishes the skin, and aloe which soothes and moisturizes. For only $18 your guests will feel as if they are nourishing their hands with pure luxury.  Another easy way to create a signature scent is to add a little bit of your favorite essential oil with some water into a spray bottle and give your linens a spritz. Plant Therapy has an expansive catalog of essential oils that undergo rigorous quality testing to ensure they are both kid and pet friendly while having a long lasting aroma. Lavender is the most well known essential oils, and for good reason. This delightful smell promotes relaxation and helps reduce anxiety. Put your new essential oils or soap in a fancy glass bottle to give it a luxurious feel and look.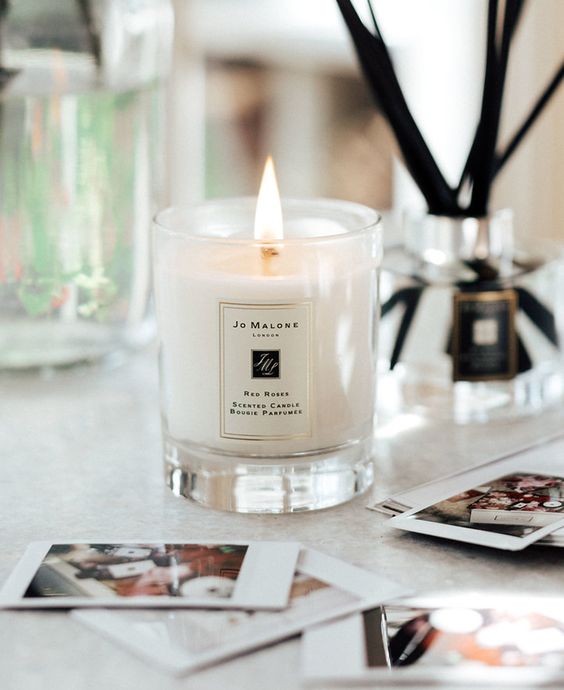 Paint
Touching up your walls with a fresh, new coat of paint is a cost-effective way to add instant elegance to your home. The color palette of your home matters significantly, especially if you're basing it off your current home décor. It sets the tone and mood of the atmosphere in your home. To radiate a sense of glamour, either go bold or use soft hues. If you go bold and dramatic, try Hidden Sapphire, Raisin Torte, or Webster Green by Benjamin Moore. If you choose to go with softer hues, try Palladian Blue, Garden Stone, Intense White or Revere Pewter also by Benjamin Moore.
You can even consider painting your moulding and doors. Enhancing interior doors and moulding with a fresh coat of black paint automatically exudes an expensive feeling, not to mention this staple color compliments almost any interior design style and décor. Here are some ways you can incorporate black moulding into your home without over doing it. Another simple way to add a luxurious feel to your home is color drenching. Color drenching is the process of choosing one color and painting the entire room with that one color. This trick has long been used in old money estates and manors.
Architectural Details
Although paint can make a drastic difference in your home, so can moulding! The addition of moulding and trim is a great way to beautify an ordinary looking home into one that exudes class and style. Moulding and trim adds architectural interest to your home which in return exuberates the an expensive aesthetic. Think of any wall in your home that has existing flaws or ugly blotches that you've been wanting to cover up but simply didn't know how. With Woodgrains' expansive moulding collection, you are guaranteed to find the perfect style for your home. Utilize our collections to elevate your home with an accent wall. Check out our guides to creating the perfect accent wall of your dreams, whether that's a decorative moulding build-up or a framed wallpaper wall.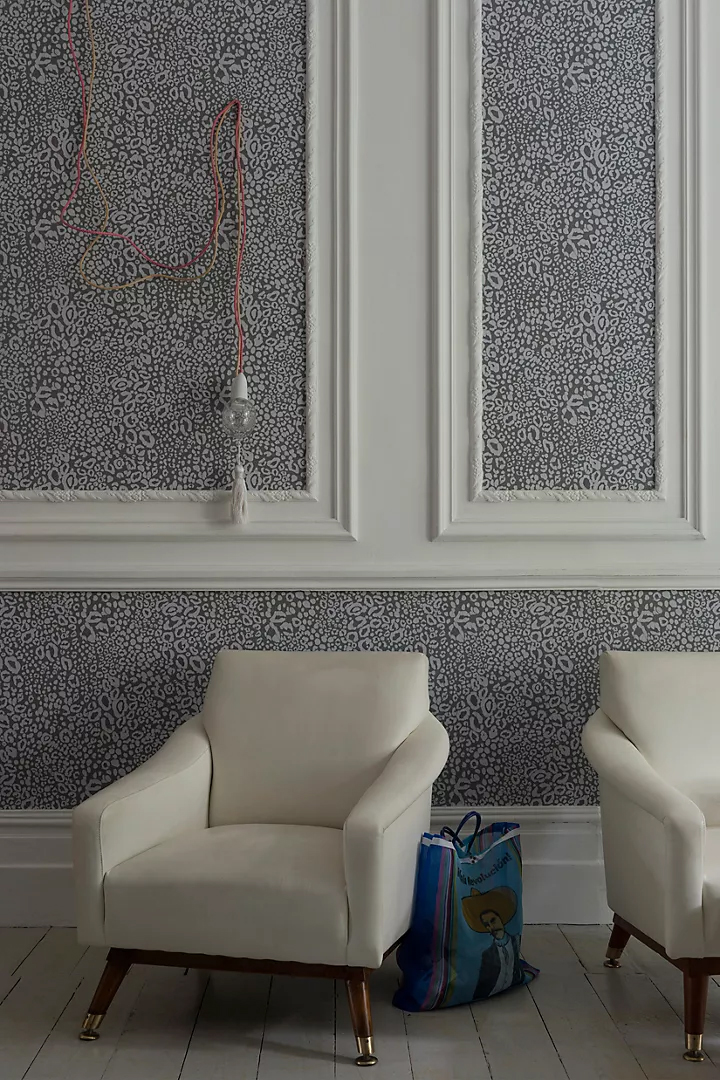 Statement Pieces
If there's room in your budget consider investing in quality statement pieces that add character to your home, such as wooden furniture, large artwork, or even pendant lighting. Another option besides furniture pieces are floor length curtains. Not only are these a more economical choice, but they also add instant glamour to any room in your house by making your windows appear larger.
Another way to make your space seem larger is adding a statement rug. It will tie together every element in your room making your home feel instantly more luxurious. Maybe even consider the addition of a new piece of furniture stacked with popular fashion magazines such as Vogue. You could even include unique old world artwork to give your room the allure of glamour and luxury.
For an easier price point try sourcing out your local vintage or antique shop for statement pieces. You can also easily refurbish old furniture to give it new life. Facebook marketplace is another great way to find durable, solid wood furniture that will instantly add the look of luxury over fast furniture.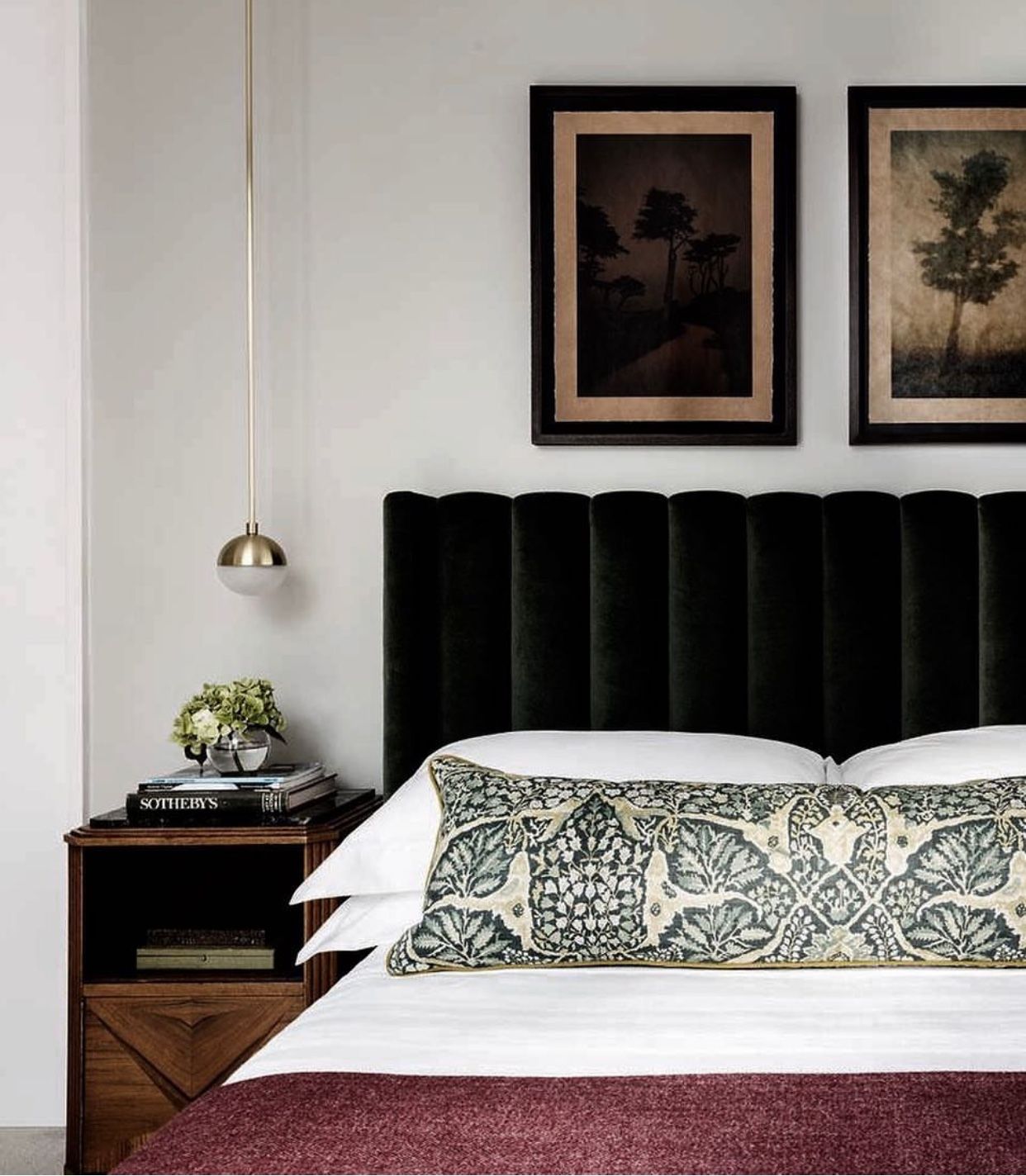 As you can see, anyone can upscale their home to radiate luxury and elegance. Although décor has an impact on your space, luxury is more about the ambiance and vibe your space exudes. From simply buying fresh cut flowers, to investing in quality statements pieces that are guaranteed to be a talking point, your home will be one to remember.
For inspiration check out our Pinterest Board and make sure to follow us on Instagram, Pinterest and Facebook ! Follow us @WeAreWoodgrain