Colors + Patterns of 2022
2022 is the year of color and patterns in interior spaces, and we are here for it! No longer are the days of white on white on a beiger white. Post pandemic has sparked bolder colors and bolder patterns in our homes. Using vibrant printed textiles, custom upholstery, and window treatments is an enjoyable way to bring personality into the interior space. The same goes for color trends, which are focused on ways to bring in pops of color to liven up your space, especially with shades of green!
Home Decor Color of the Year
We're seeing the trend for paint colors in homes leaning towards blue shades and greens.
Pantone, Behr, and Dulux chose a shade of blue for the 2022 color of the year. Pantone opted for the most vibrant blue (and almost purple) shade and Benjamin Moore, Sherwin-Williams, and PPG chose a shade of green for the year 2022. Examples are Sherwin-Williams' color of the year, which was specifically Evergreen Fog, a neutral soothing green. Behr's was Breezway, a steely blue with a hint of grey.
This doesn't necessarily mean you're not on trend if you're not leaning towards painting your room a green or blue shade; other trending paint colors are moody purples, off-white neutrals, and even powdery brown hues.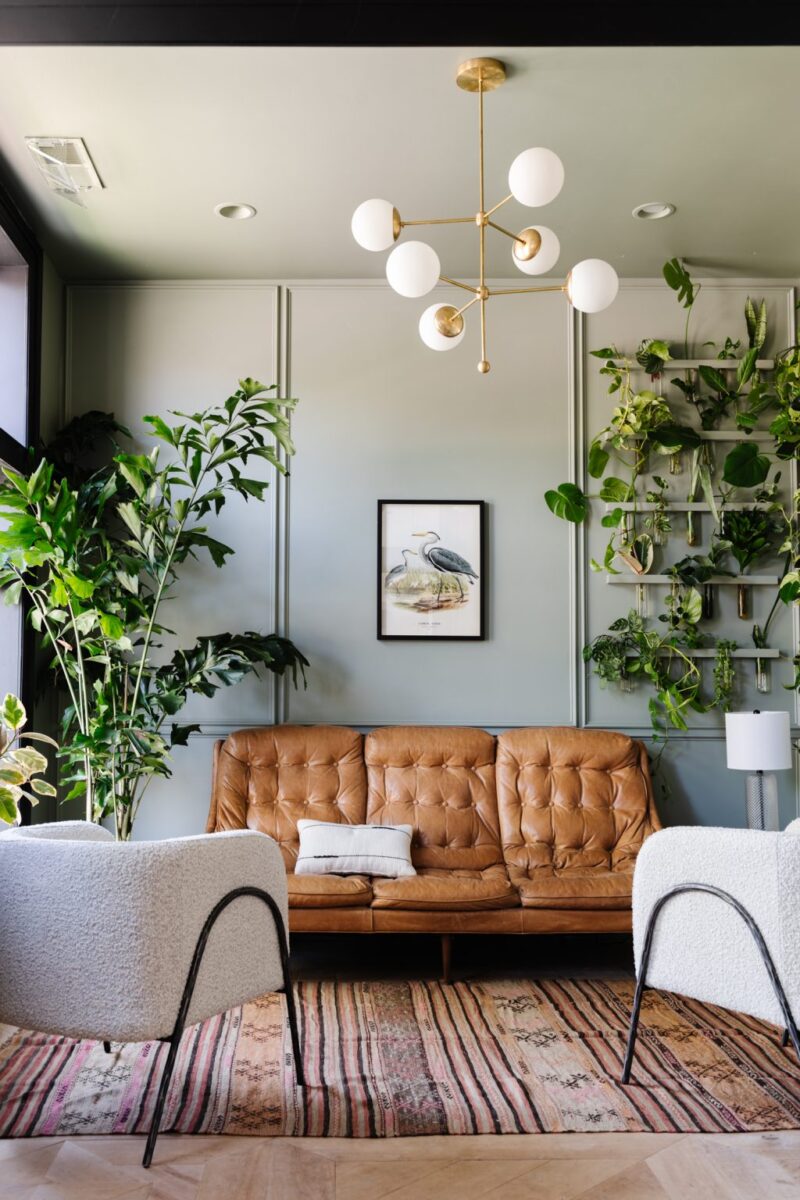 Add Pops of Color
Painting an entire room vibrant colors can feel overwhelming and overdone, so instead you can easily add pops of color with wallpaper, furniture, and décor. Another way to add a colorful facelift to your space is painting walls, doors, and moulding with greens, blues, mauves, and yellows to uplift and frame prints and patterns. When you place purposeful pops of colors it allows the eye to move throughout the room!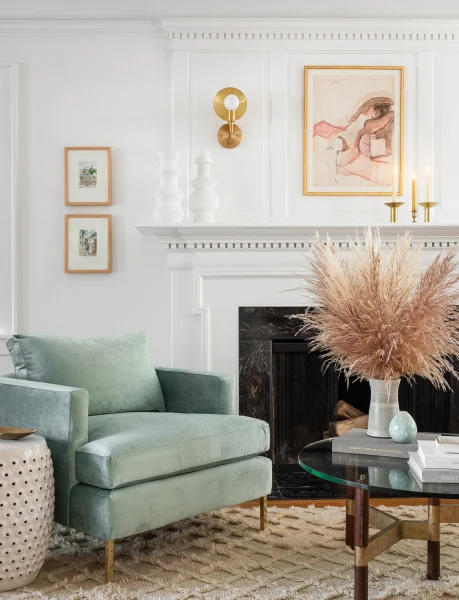 Maximalist Patterns
Interior styles like Modern Grandmillenial, Art Deco, and Maximalism are back and all about bringing out bright pops of color and patterns into your space. Embrace your inner child because Maximalist wallpapers are a hot commodity right now and making a statement in the interior design space. More is more when it comes to patterns; whether it's a maximalist wallpaper or an animal print chair.
Personalize Your Space
Ultimately, our advice is simple: personalize your space to fit your style. Whether you're painting your entire room one color, having the colors of the rainbow in one space, or even creating a simple accent wall, it's all about what you like and feel comfortable with. If you're wanting to incorporate color trends, you could try an accent wall or even a framed accent wall to add in those pattern trends. Also, simple patterns with texture can create an eye-catching look that doesn't need a lot of color in it. Check out our step-by-step guide on how to install a Framed Wallpaper accent wall here.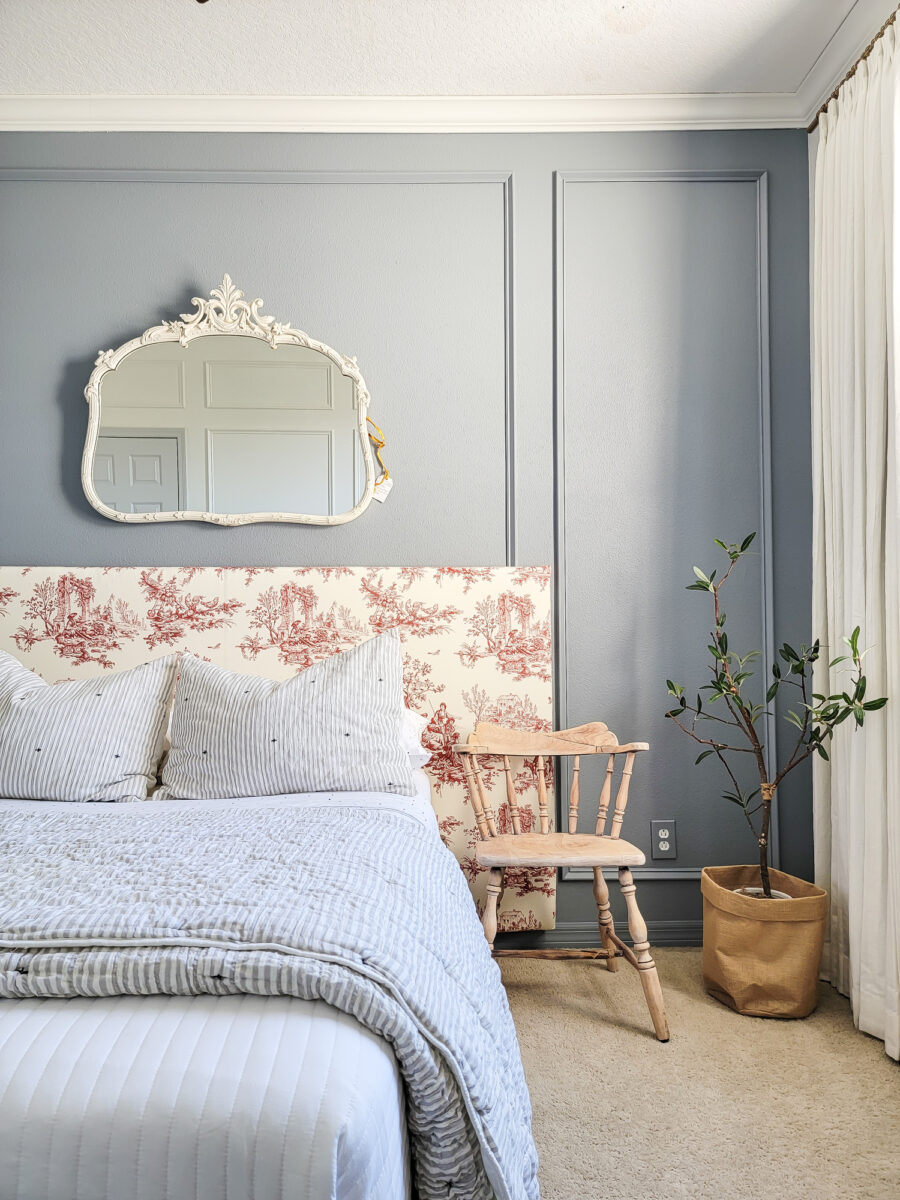 Check out our Colors + Patterns of Interior Design in 2022 Pinterest Board for more inspiration and tag us in your pictures on Instagram, Pinterest and Facebook ! Follow us @WeAreWoodgrain