Outdoor Spaces
Spending time outside helps people re-connect with nature, something we have started leaning into a lot more recently. One of the most obvious ways to enjoy nature is to go to the park, hike, or plan a trip somewhere like the Grand Canyon. However, with our busy schedules, it's not always easy to get away, having a bit of nature at home is a way you can experience the great outdoors in everyday life.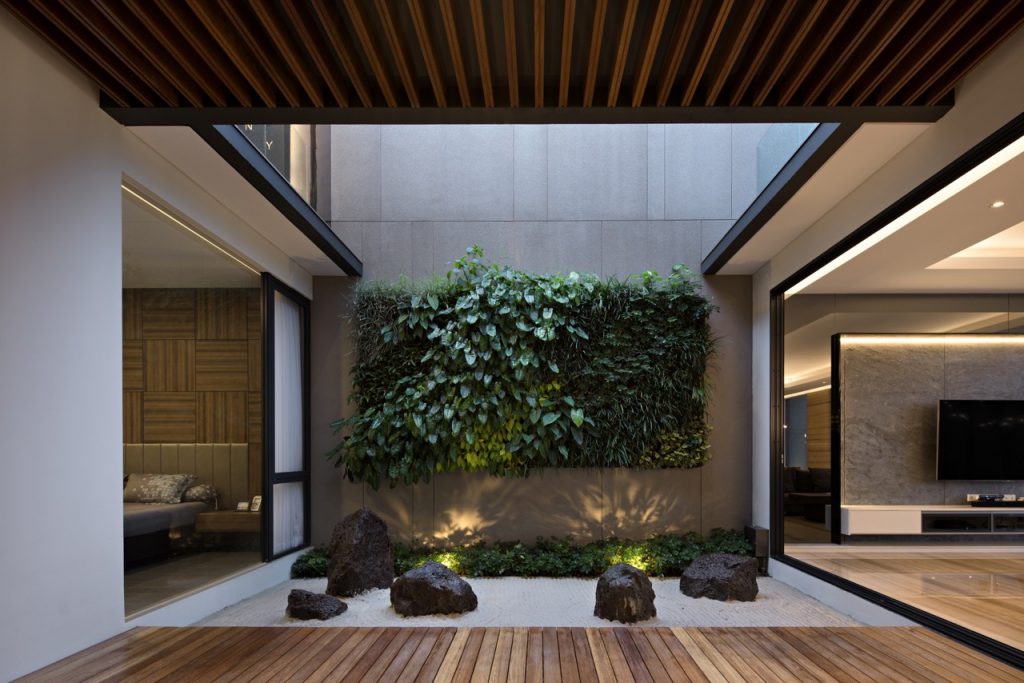 Natural Materials
The use of synthetic or artificial materials in outdoor décor is out. Instead, you should focus on using natural materials like wood, organic cotton, rattan, bamboo, and wicker. Not only does using more natural materials help make the space warmer, but it also is more environmentally friendly. When picking out rugs, furniture, and other accent pieces, be sure to look for some that add that natural element to your space. Creating a slat wall is a fun way to add warmth to your outdoor space, we created a guide with tips on how to DIY a slat wall that you can find here. These warmer natural touches help create visual contrast between some of the other elements you sometimes find in outdoor patios like concrete and stone. Quick tip: you can use a sealant, like this one, from your local home improvement store to make wood waterproof.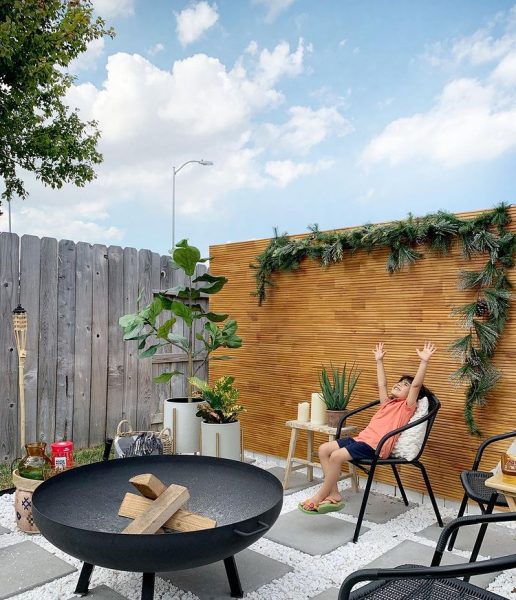 Warm Colors
Adding color to outdoor spaces will always be a good idea. Just like in interiors, warm and earthy tones are very on-trend for outdoor spaces. This is because these colors are very inviting and relaxing. Brown, tope, golden yellow, red, terracotta, and olive green are great colors to incorporate into your outdoor space. One of the easiest ways to do this is by choosing pillows in these colors or buying some terracotta pots for your plants.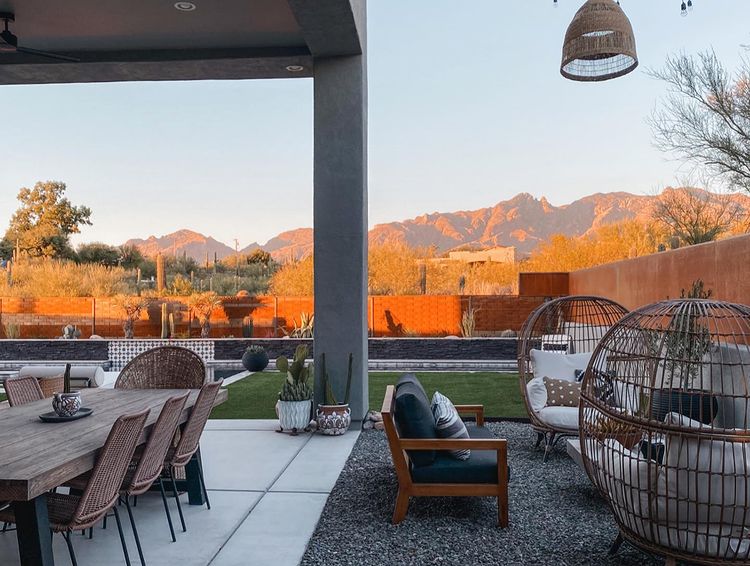 Lighting
Lighting is one of the most important elements for any space and the outdoors is no exception. The right lighting really highlights the beauty of a space, while adding drama and movement. Be sure to accentuate your décor and plants using lamps. Don't be afraid to get creative with it, mixing string lights with hanging lanterns, the idea here is to make your outdoor space stand out even at night.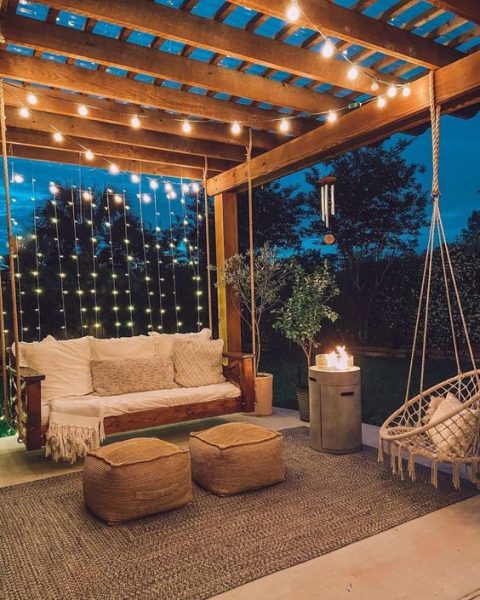 You didn't think we would forget about plants?! When it comes to adding plants, think outside the box. Try hanging plants at different levels and combine them with interesting planters. Think you don't have enough room for a lot of plants? Vertical gardens are a great option for small spaces or if you don't have an actual patio or backyard and they are a lot more economically friendly than you might think. Kera from @hautehouselove took her porch to the next level by adding this accent wall, completing the look by hanging plants in a propagation station. Plants are a great way to add texture and color into your outdoor space, mixing and matching creates visual interest.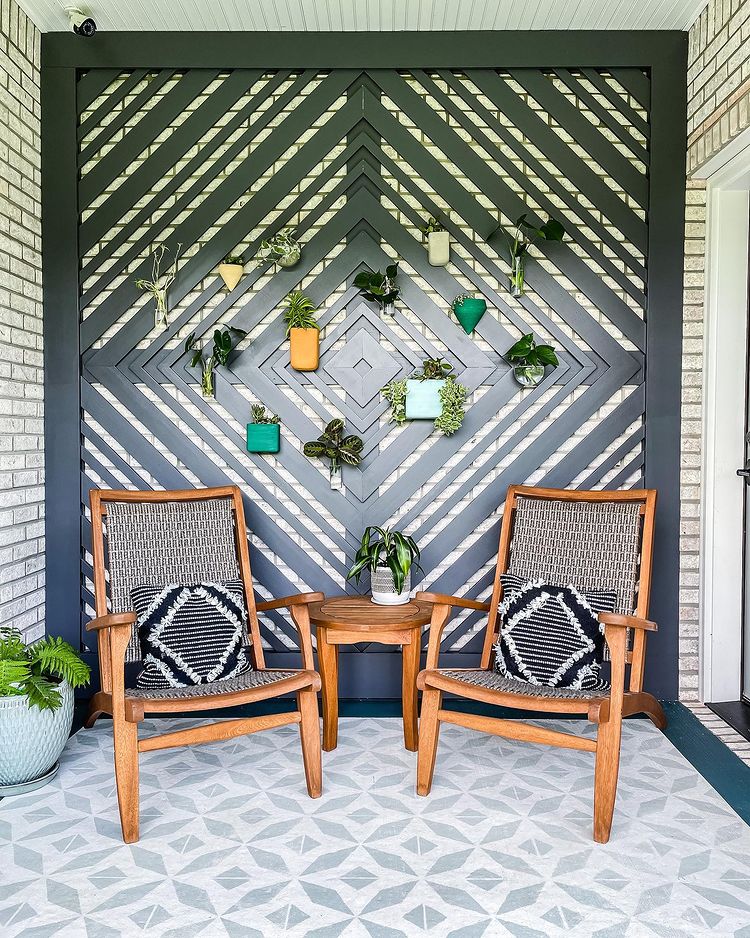 For more tips and home inspiration, follow us on Instagram, Pinterest and Facebook! @WeAreWoodgrain