Interiors Inspired by The Spanish Revival
Spanish interior design is full of cultural richness exuding sophistication. This style is all about neutral walls emphasizing terracotta hues, wrought iron railings, mosaic backsplashes, and exposed wooden beams.
This highly sought-after home style is typically found in the Southwest where the weather tends to be a little warmer. Major cities such as Los Angeles, San Diego, Santa Fe, and Miami are notorious for their Spanish Colonial real estate; however, if you don't live in this region, fear not! This article will guide you through the essential elements needed to create a beautiful and vibrant Spanish interior haven.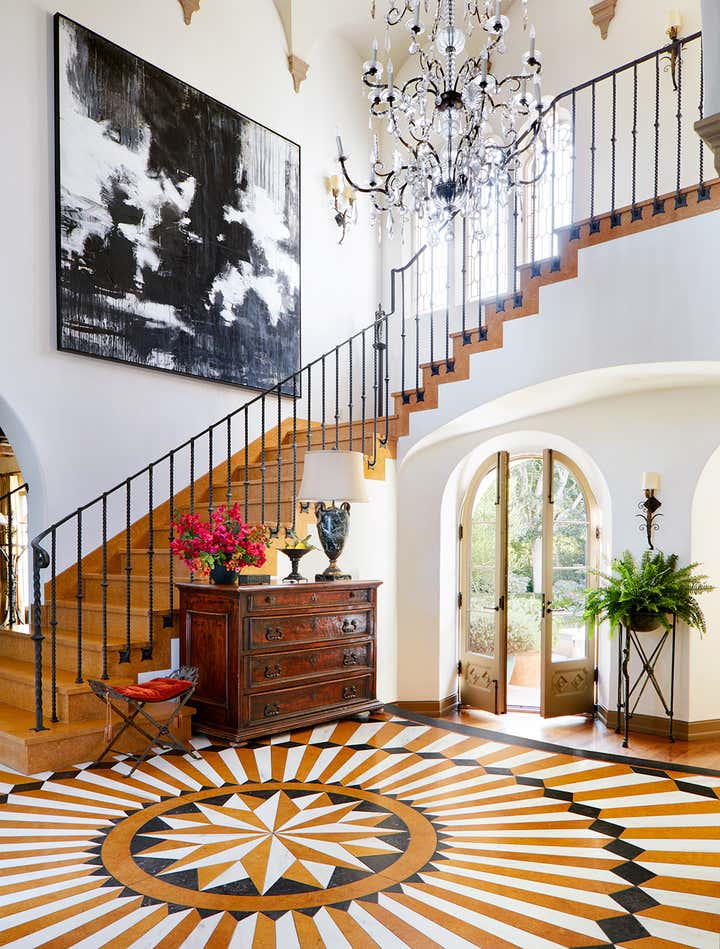 Characteristics
Traditional Spanish homes are built from indigenous materials with the exterior usually made from stucco: a cement-like product applied to the outside of a home. These houses feature multi-level plans with elaborate arches, interior hallways, and entryways. Staircases usually have a wrought iron railings, and doors are typically wooden and rounded, too. It is rare to walk into a Spanish home and come across straight simple lines.
Spanish homes have a very modern feel. Even though modern homes usually don't have a lot of moulding, they do have exposed beams. Wooden beams, whether they're stained or unfinished, are a major element of this style. Originally, they were used to support the heavy roof which was decorated with the iconic red tiles you see today; however, wooden beams are now used for decorative purposes to recreate an authentic Spanish look.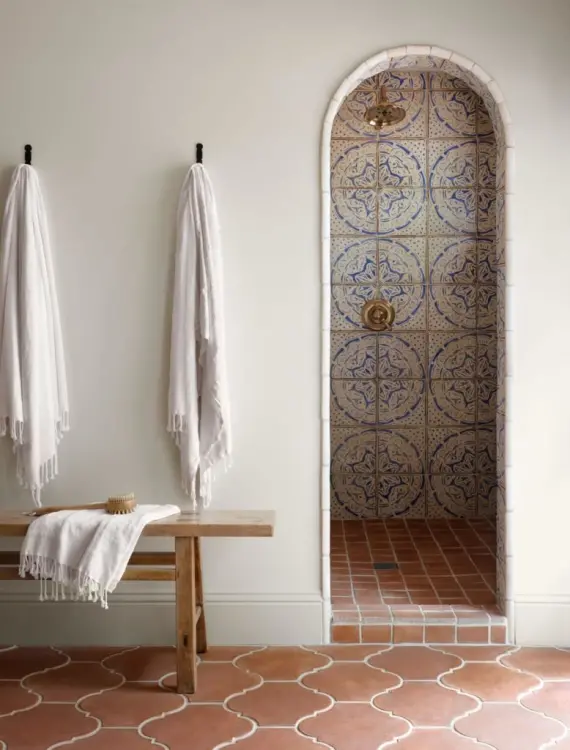 Color Palette
Inspired by its surrounding landscape and use of raw materials, the primary colors for Spanish homes are earthy tones like terracotta reds and oranges combined with neutrals. Walls tend to be whitewashed to help keep the home cool. The BEHR ® Designer Collection is a great place to start when trying to pick out a neutral color for your walls. To add a touch of contrast consider Rusty Gate, Yellow Gold, or Spanish Chestnut.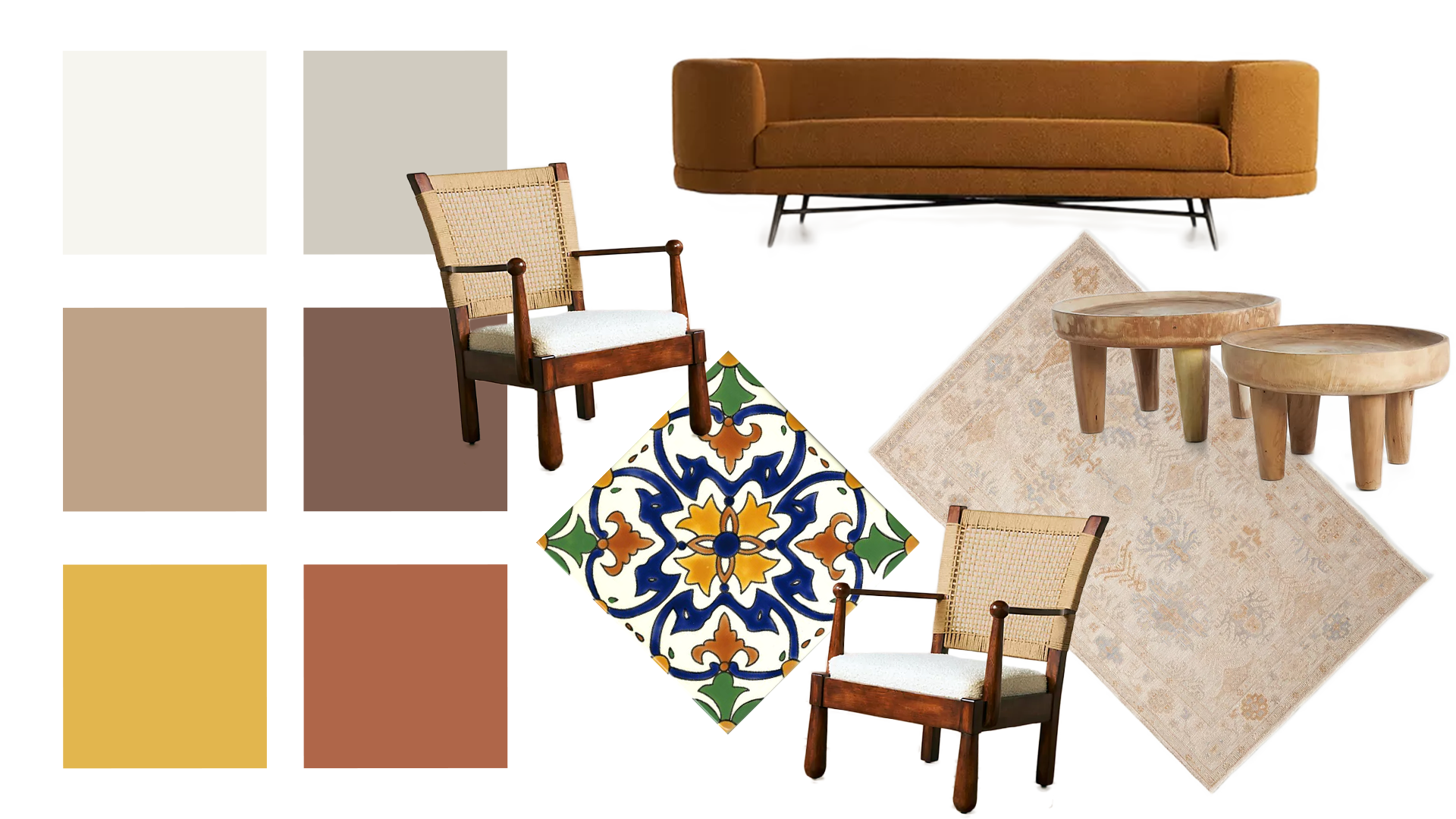 Minimalism
A key element of Spanish interior design that may not immediately stand out is minimalism. At first glance, one may notice the pops of color, the mosaic backsplash in kitchens and on stairs, or the beautiful soft archways. These are all eye-catching elements, but the use of décor around the home tends to be limited. Walls achieve this minimalist look by using a neutral palette, accented with pops of color from plants or simple and minimal artwork. Try adding character to your walls with old world art.
You can even infuse a little Spanish flare by creating a mosaic backsplash in your kitchen or installing terracotta tiles on your floor! The dark orange hues will instantly warm up any room and add extra texture.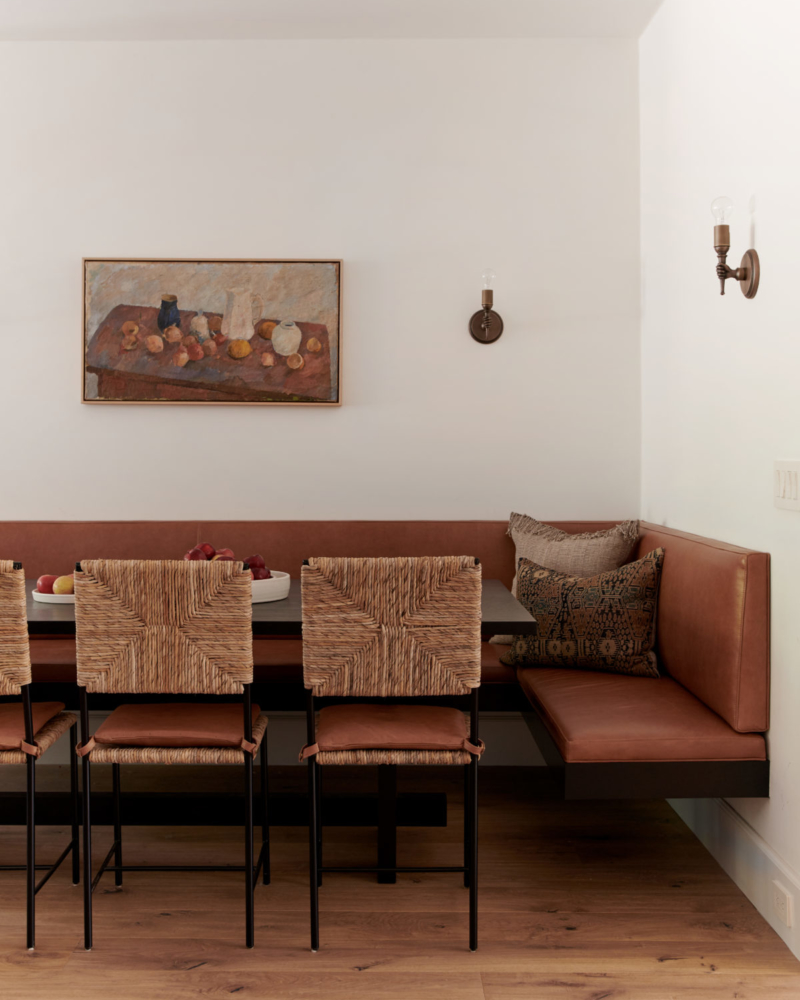 Decorating Your Space
Don't go overboard with décor! As we mentioned before, Spanish style embraces minimalism, so make sure to keep things simple around your home. Spruce up any room with a Spanish-inspired rug, clay ceramics and pottery, or a burnt orange boucle-style couch.
When it comes to furniture, think of wooden elements, rattan textures, and leather accent pieces. Spanish style incorporates several natural materials in their home, especially wooden elements. Learn how to add wooden elements into your home here. Although leather may be the preferred texture for couches and accent chairs, you can try to add more interest with rattan furniture. Focus on boucle styles to incorporate the curved lines you see throughout the home too. Shop West Elm's Boucle Shop for all the inspiration you need!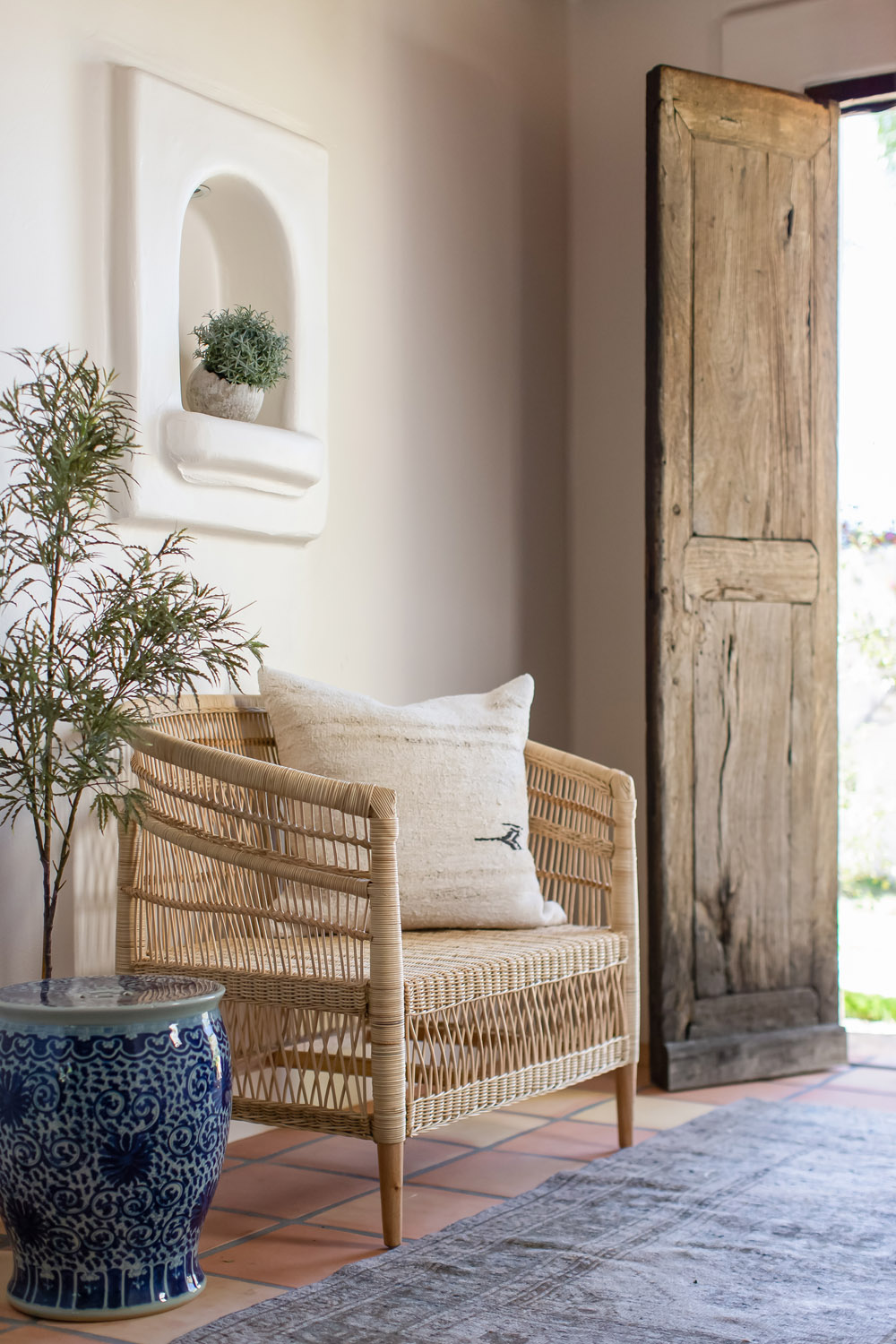 Spanish homes are grounded, earthy, and majestic. This special interior design is guaranteed to elevate any home space regardless of where you live.
For inspiration check out our Spanish Interiors Pinterest Board and make sure to follow us on Instagram, Pinterest and Facebook ! Follow us @WeAreWoodgrain