How-To: Bedroom Edition
The most personal space in your home is your bedroom. It should be a relaxing sanctuary to rest and recuperate after a long day of work, not a cluttered mess that stresses you out more. With today's culture, rooms can either be extremely bold or very minimalistic. It doesn't matter where you land on the design spectrum, because all rooms in 2022 are created differently, with functionality and comfort in mind. Let's dive into how you can transform your room into the perfect rejuvenating haven you deserve.
Floating Comfort
Aesthetics are important, but comfort triumphs. Your bedroom serves as a soothing sanctuary and all embellishments should reflect that. Let's start with bedding. Your bed may be the most important element in your bedroom considering you spend almost half of your lifetime in it; therefore, it's crucial you invest in quality bedding. With the growing movement of wellness, more sustainable sourced and organic materials are being featured in bedrooms. High quality fabrics such as organic linen, hemp, or cotton make for the perfect airy and summery soft bedding that is guaranteed to make a night's rest even more renewing. It'll feel like you're sleeping on a cloud.
To add an extra layer of comfort in the room, try layering different linens or blankets on your bed. You could even throw in extra pillows to draw more depth to your bed.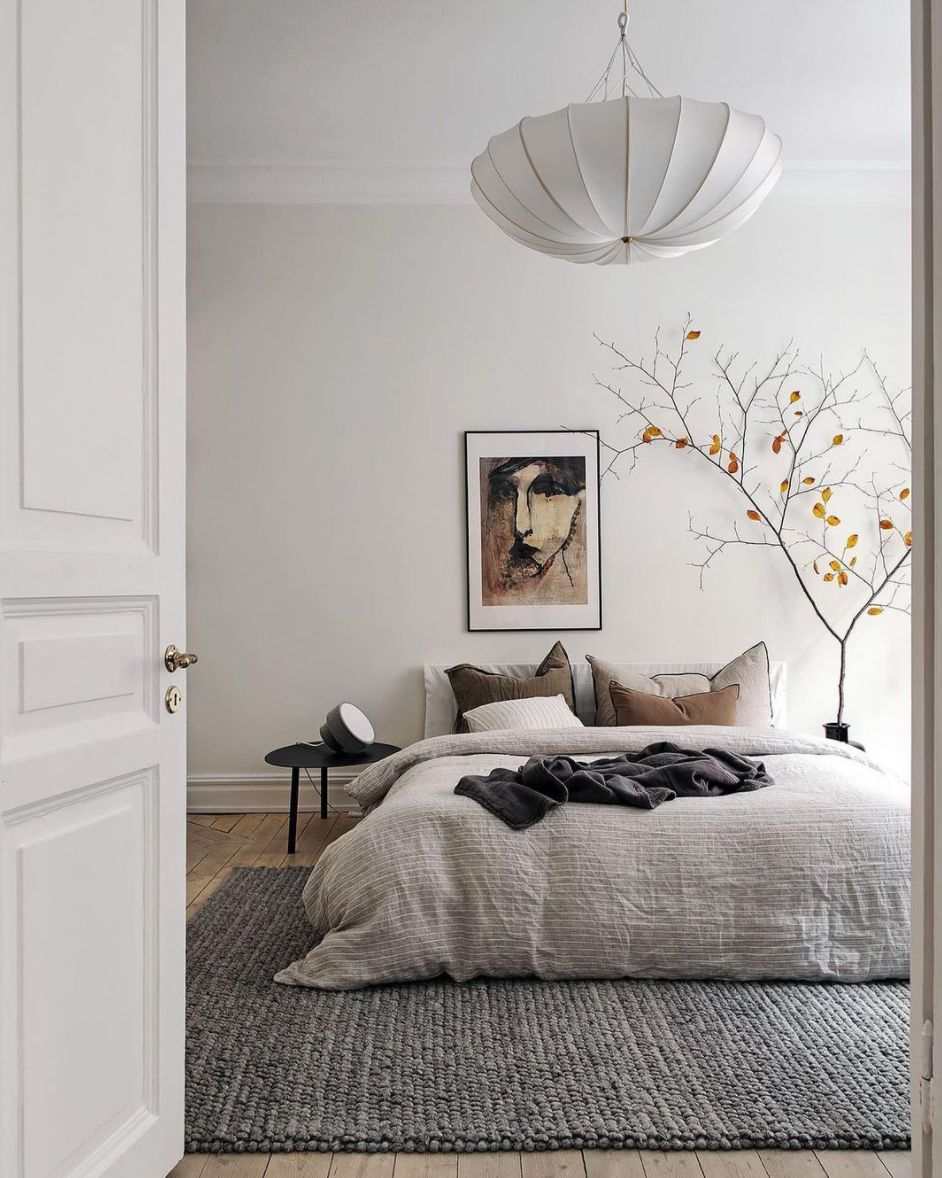 Investing in Quality
Who wants their room to look identical to someone else's? No one. It's fair to say most people strive for individuality in the bedroom, which is why mass-produced furniture is on its way out. Instead, people are being more intentional with their shopping and taking the environment into consideration; thus, the rise of sustainable and functional pieces. Check out our blog on sustainable furniture.
Today, people are opting for higher quality, well-crafted luxurious pieces that stand out. Investing in special pieces such as wooden furniture or metal fixtures will last you a lifetime and help elevate your bedroom to create a luxury feel. Source out your local vintage or antique shops for well-crafted furnishings with easier price points.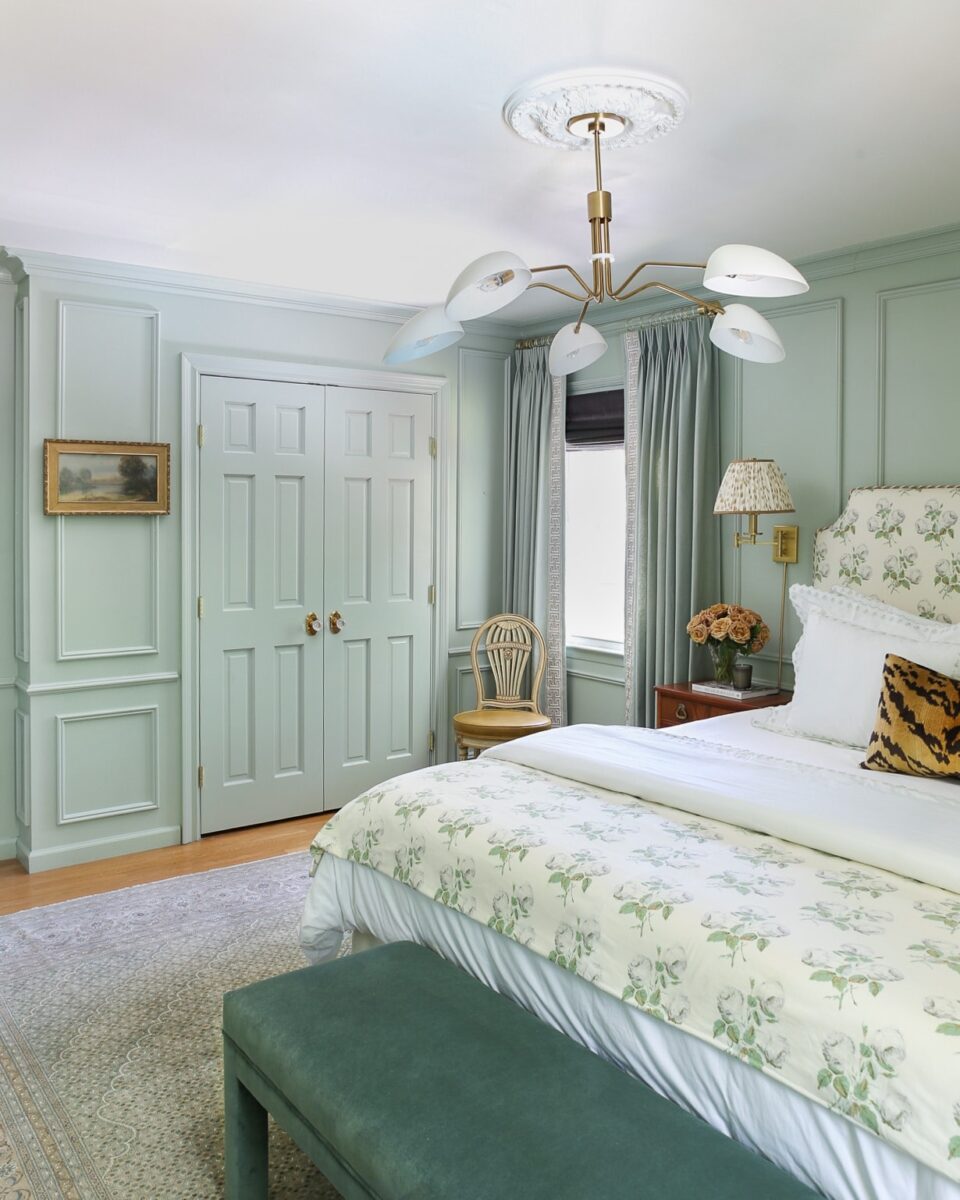 Pops of Color
You've heard of color drenching before, and people are bringing it into the bedroom! Whether you're looking to create a Zen environment or a bold statement, color drenching is an effective method for making a small room feel bigger. By immersing all four walls or even a few with one simple color, you will create a dramatic impact in your bedroom.
Gone are the days of simply opting for greys, beiges, and creams in the bedroom. When it comes to picking out the perfect color for your room, it's important to consider how the color makes you feel. Does it help you unwind at night and make you feel productive in the mornings? Follow your heart's desire when it comes to color. Generally, muted colors work best in the bedroom, but that doesn't mean you can't choose a more stimulating color like red. Some popular colors to keep in mind are bold blues, sage greens, and muted red hues.
If color drenching is too much for you then consider sprucing up a neutral room with colored furniture, curtains, or artwork. This tactic works well for those who enjoy changing up their space frequently or for people who may move around quite a bit.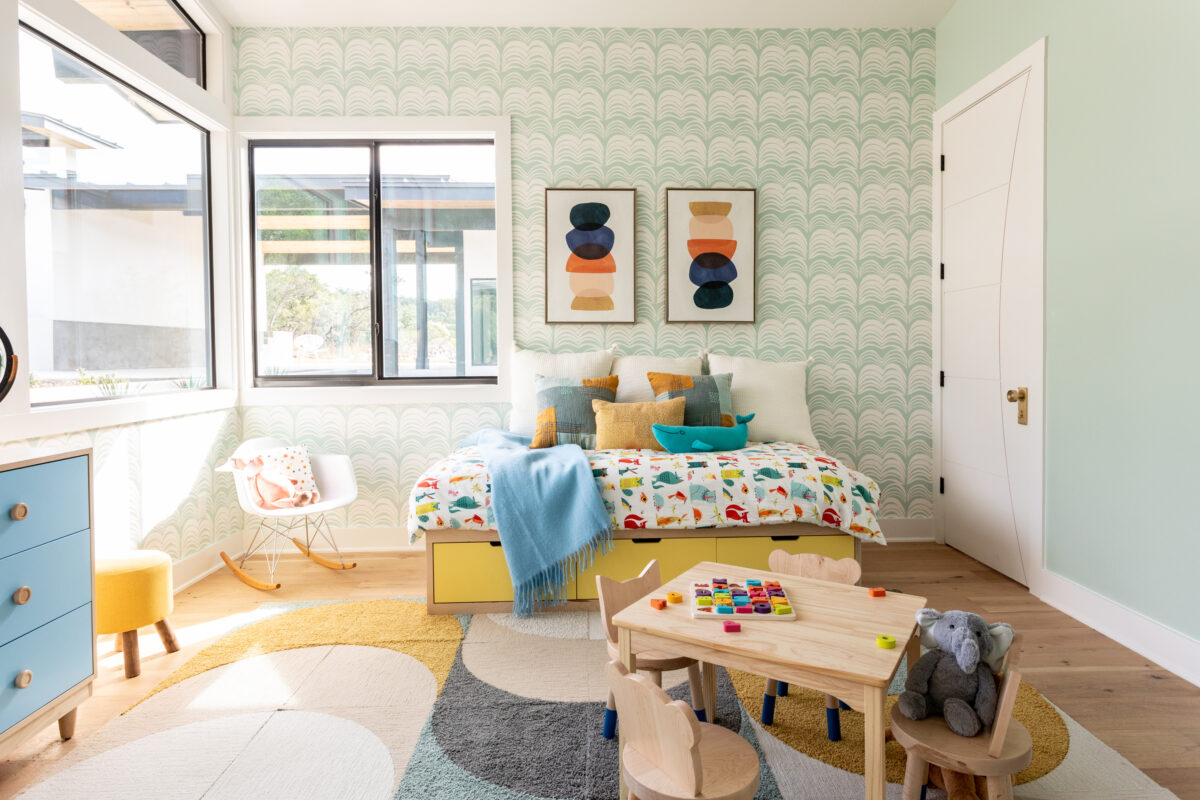 Utilize Your Space
A bedroom's main purpose is to sleep; however, its now also becoming a multipurpose room. Adding extra seating in your bedroom no matter how small your space may be, creates an intimate area for comfort. You could use this area to read a book or enjoy a morning cup of coffee.
While bedrooms are meant to soothe you, they are also meant to be your safe haven for your routines, whether you're getting ready in the morning or striving for the perfect makeup look or answering emails for work. Therefore, it is important to consider adding multifunctional furniture such as a desk to achieve your everyday lifestyle routine.
Not only is versatile furniture being utilized in the bedroom, so are large standing mirrors. Stand-alone, floor-length mirrors have been popping up in many bedrooms. They're perfect when you're getting ready and really need to double check your outfit! They also make your room feel bigger than it actually is.
Focus on The Headboard
While Scandi-minimalism may have been the preferred design throughout homes, it certainly doesn't power through in the bedroom, especially not when it comes to headboards. Instead, headboards are taking center stage in bedroom designs, and for good reason. Your bed is the highlight of your room; thus, making your headboard a main focal point. Today, many people are opting for large, oversized headboards with big, bold shapes and patterned fabrics.
Many popular headboards seen today are quirky, one-of-a kind headboards that essentially act as wall art. They can be rounded, combined with bold designs, or just boast bright colors. The possibilities are endless!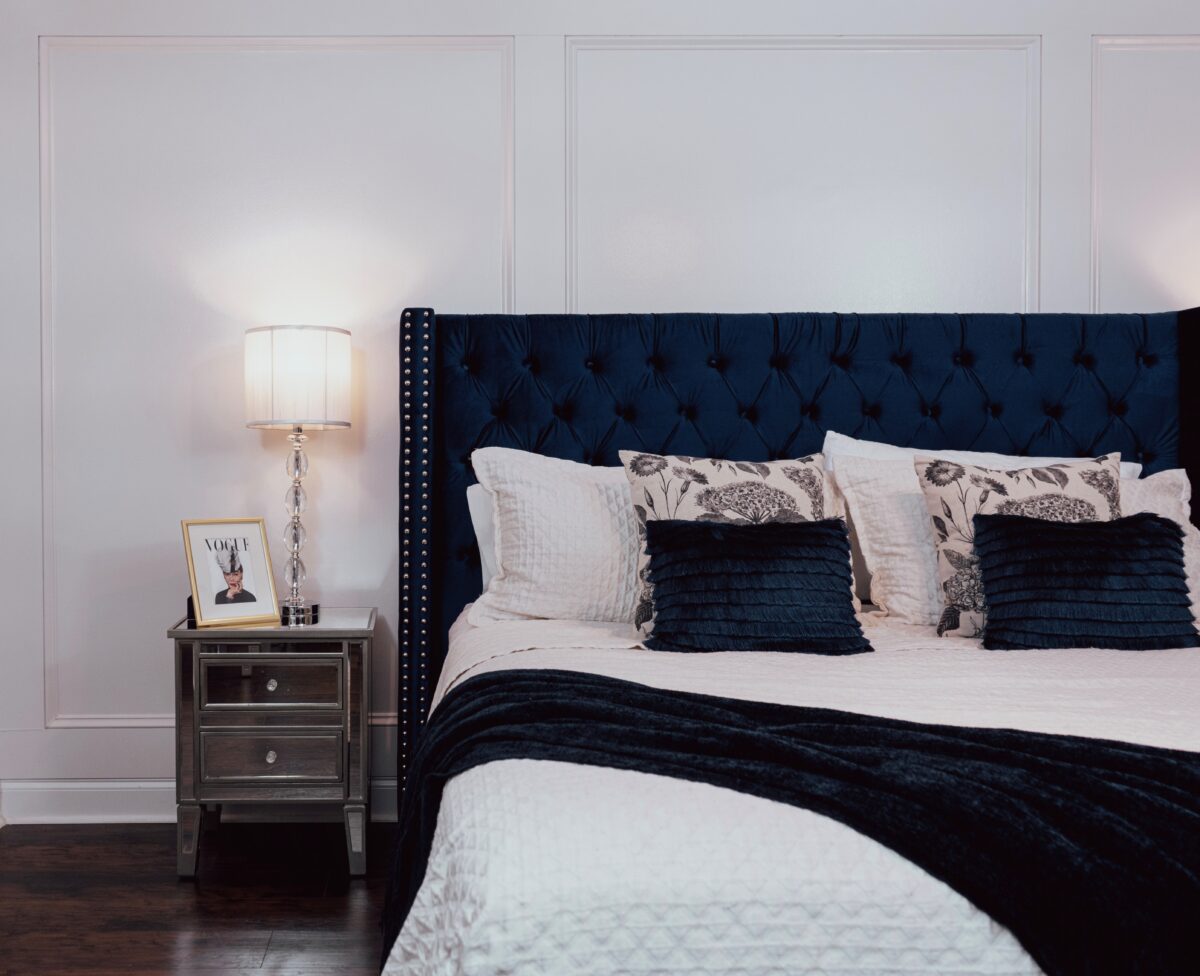 Welcome Botanicals
Welcome mother nature into the bedroom! While introducing plants into your home may be a trend that's been repeated often, it's for good reason. Plants not only bring life into your home space, but they also help rejuvenate your body and mind just by being around them.
Consider flowers on a night stand next to your bed or line the top of your window with vines to soften the look of your room. If you're not one with a green thumb, then opt for either low maintenance house plants or faux ones.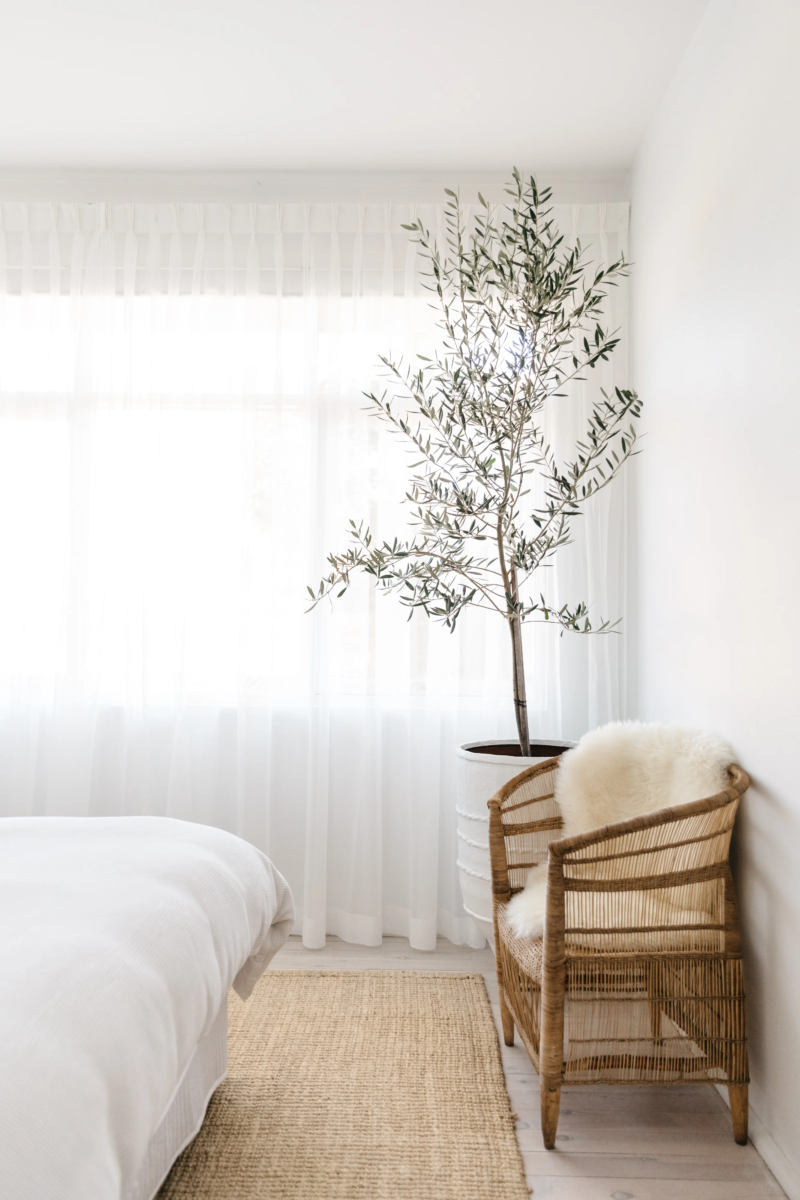 Without a doubt, bedrooms are one of the most important living areas of our home, and the priority of creating a rejuvenating haven that is both chic and comforting, remains. While the tips we shared may be the latest trend for bedrooms, it's important to remember this is your personal space and it's up to you to do with it what you want. At the end of the day, you will be coming home and laying on your bed, enjoying the comfort of your own space to prepare for a new day.
For inspiration check out our Bedroom Inspo Pinterest Board and make sure to follow us on Instagram, Pinterest and Facebook ! Follow us @WeAreWoodgrain