Going Green
"Going Green" goes beyond leaning into nature and being more sustainable. Green color trends are predicted to be all over the interior space in 2022! You can color drench your room in all shades of green or create a green accent wall if you're going for a more subtle look. As we spend more time indoors, a simple way to take your home environment up a notch is bringing in greenery with indoor plants and pairing them with green vases
The possibilities are endless, but here's our take on some easy options to incorporate going green in your home.

Environmentally Friendly
Indoor plants + sustainability.
Here at Woodgrain our pledge to the environment is "reuse, reduce, recycle." Here are some ways we recommend to be more sustainable: repurpose those empty glass jars–you could use them as your soap dispensers or even your everyday glassware; replace your light bulbs with LED lights to save more energy; or even try growing your own herbs and vegetables. If you're interested in learning more ways to be more sustainable in your everyday life, read about it here.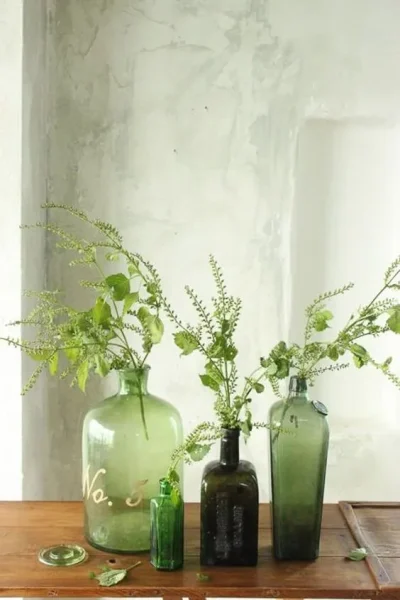 Add a Touch of Green
Green décor + kitchens + and green wallpaper.
Reviving retro décor with modern accents is making a comeback in the interior design world. Bring the feeling of Newstalgia into your home by incorporating the modern-day trend of green. This is easily done by featuring green marble countertops, green cabinets, or green appliances in your kitchen. If you're looking to bring green in a more subtle way, try putting out some emerald green coasters or even toss a green throw blanket on your couch. If you are obsessing over wallpaper like we are or looking for an easy DIY project, adding wallpaper is another great option to incorporate green into your space.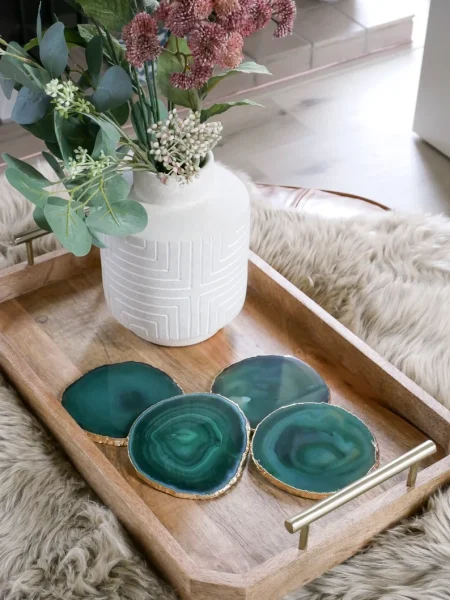 Create an Accent Wall
If you're looking to add more of this trending color, try livening up your space with a fun green accent wall. Creating an accent wall can be an exciting and easy project for anyone on a budget. Check out our DIY accent wall video series for inspiration and step-by-step guides for your next project. Whether you're looking for a craftsman style wall or Victorian style or anything in between, we have something for you! If you're needing an idea, try recreating our DIY Coastal Chevron Accent Wall!
Or Go All Out- Color Drenching!
Think all shades of green! Color drenching is a bold trend in interior design. This trend involves taking one color and using different shades of it throughout a space. Think walls, furniture, and accents all being a similar color. You can even include the ceiling with color drenching, but walls are a great place to start when it comes to choosing a color.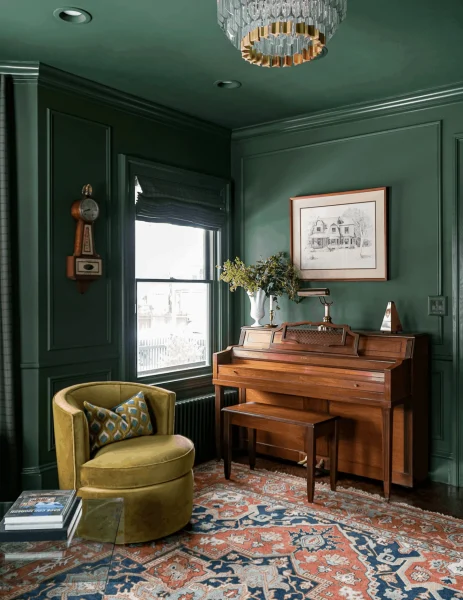 Check out our Going Green Pinterest Board for more inspiration and tag us in your pictures on Instagram, Pinterest and Facebook ! Follow us @WeAreWoodgrain