Women in Millwork: Meet Laurie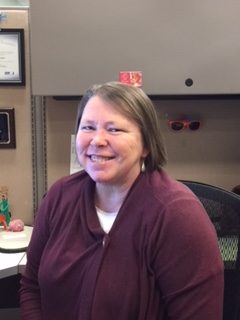 How long have you worked in the millwork industry?
I have been in the business for 11 years.
In a few words, describe what you do.
I see my role as helping the business run more efficiently.  
What do you love most about your job?
As a project manager for all financial aspects of SAP, it's great because you get a deep sense of satisfaction when you complete a project and see things working well!
What is your biggest career accomplishment to date?
Working with the team to bring the Fruitland Mill onto SAP.  That was the largest project we've done so far and it was also the most complex plant we've ever done.
What do you like to do in your spare time?
I like to bike ride on the Greenbelt in Boise, cook, garden and go camping.
What are some of the challenges of working in this industry?
I have worked in a wide variety of manufacturing plants in different industries. The challenge was to become an advisor to these managers rather than being viewed as the "bean counter".
In order to earn the respect of the production managers, you need to understand the process and be able to speak in their terms. I took a lot of training so that I could speak MRP (manufacturing requirements planning), CRP (capacity requirements planning) and supply chain management, as this represents manufacturing building blocks.  That was in addition to all the accounting and financial coursework through college.
What advice would you give to women who may be interested in joining this field?
The best advice I can give is to work hard, offer to help when others don't raise their hands and understand the business. Also, put yourself out there, sit at the table and be ready to jump in feet first when an opportunity arises.