Very Peri: Pantone Color of the Year
Very Peri was announced as Pantone's new color of the year for 2022. A dynamic periwinkle blue hue with violet-red undertones makes it the cheeriest and warmest of all blues. A brand new Pantone color, Very Peri encourages personal inventiveness and creativity, making it perfect for the interior design space. Keep reading to learn how to incorporate the 2022 color of the year into your home décor.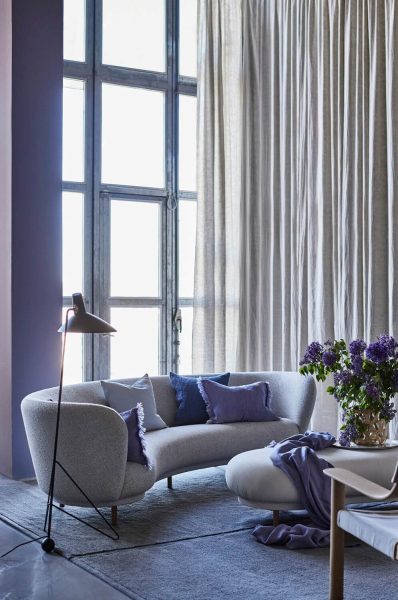 Color Coordination
Very Peri will bring a refreshing sense of liveliness into homes. Bold colors are already taking over 2022, it's time to pair them with Very Peri, but what colors work best? From deep blues to more muted whites and greys, Very Peri is more versatile than you might think.
For a fresher and cleaner look try pairing Very Peri with white. Make sure to keep white as the more dominant color with Very Peri as more of an accent. This will prevent your space from feeling like a candy shop.
An easy way to incorporate Pantone's new color of the year is by pairing it with neutrals. Both beige and Very Peri are colors that can help balance a room and work well together. If your home already has a lot of neutrals in it, try adding some purple accents like a glass vase.
Because blue is the primary color in Very Peri, they complement each other well. In your home, use purple as the base color and work blues into accessories like bedding or a rug.
Color Drenching
Color drenching is a bold trend in interior design this year. This trend involves taking one color and using different shades of it throughout a space. Think walls, furniture, and accents all being a similar color. You can even include the ceiling when color drenching, but walls are a great place to start when it comes to choosing a color.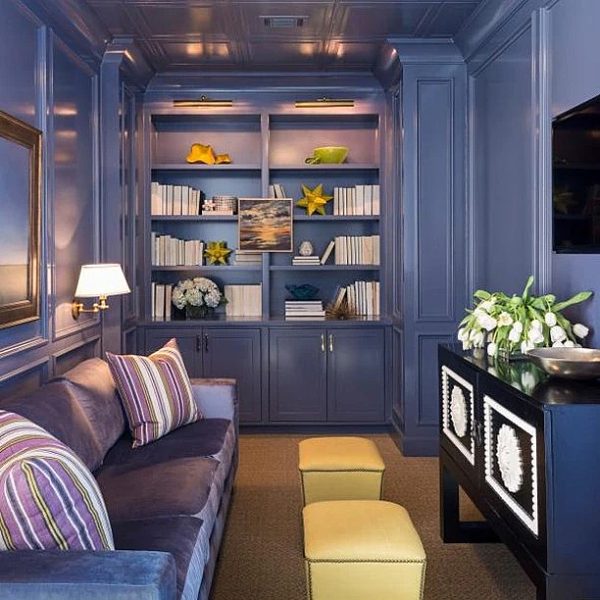 Wallpaper
In case you haven't noticed, wallpaper has been making a comeback recently, in a major way; the trend isn't going away anytime soon. Wallpaper with floral prints is an easy way to include Very Peri and other shades of purple into a project you might have already been considering doing. Floral wallpaper will instantly add a more romantic feel to your space and is perfect for the Cottagecore and Grandmillennial interior design trends.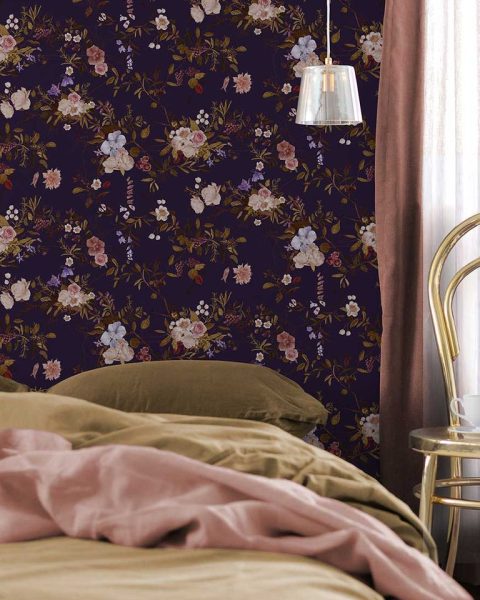 For more tips and home inspiration, follow us on Instagram, Pinterest and Facebook! @WeAreWoodgrain