The Revival Post Modern
Post Modernism is one of the more controversial interior design trends of the decade and now it's coming back, but not in the way you might think. If you're not super familiar with Post Modernism, think back to the 1970s. This is when it really started taking shape within the interior design world. Post Modern design embraces unconventional ideas with an emphasis on playful, artsy, and extravagant style. It could even be considered experimental. It stems from wanting to break free from Mid-Century Modern.
Today Post Modern looks a bit different than it did in the 70s. Unlike in the 70s, today we see more function within this interior design style, instead of uncomfortable furniture. Post Modern is being used as a way to switch things up a little, getting away from the norm. Now, in the 2020s, we're seeing more of the same bold shapes, but more muted color pallets and a softer, more balanced feel. Think comfortable and inviting, less loud.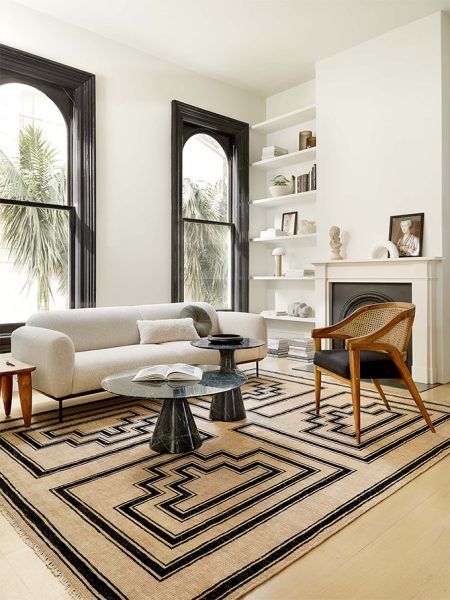 How to go about decorating? Look to incorporate materials like brass, plaster, burlwood, travertine, colored glass or lucite, velvet, and boucle. Originally Post Modern design took influence from Pop Art with a bright, louder color palette. Today we're seeing more neutral colors, but it's really up for interpretation. The beauty of Post Modern interior design is that there's plenty of room to have some fun with it. If you want to add a pop of neon, go for it! When it comes to furniture we're seeing a combination of organic raw shapes and materials juxtaposed with sleeker shapes and materials. Be on the lookout for low coffee tables, rounded seating, and fluted finishes when shopping for furniture. Follow our Post Modern Pinterest board for examples on how you can incorporate this design trend in your home.
For more tips and home inspiration, follow us on Instagram, Pinterest and Facebook! @WeAreWoodgrain