Why You Should Be Choosing Velvet Furniture
Over the last couple of years, velvet furniture has become a decor staple in many households. From bar stools to sofas to pillows, velvet is being used to create all sorts of items, and we don't expect the velvet hype to die down anytime soon.
So why has velvet furniture become so popular, and why should you join in on this trend?
Obviously, it looks beautiful, and it's actually super comfy
Velvet is an elegant material that'll easily give any room a high-class and modern look. It's stylish, timeless and so luxurious that it'll make you feel like you've stepped into a noble's home. Not to mention, it's incredibly soft and smooth to the touch.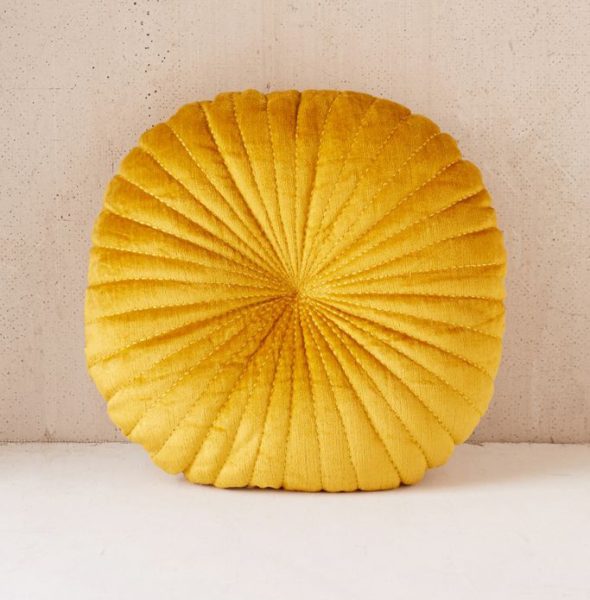 This Shelly Round Velvet Pillow from Urban Outfitters is must-have for anyone looking to brighten their home with a modern velvet look.
It doesn't skimp on quality
Not only does it look great, but velvet furniture is durable and easy to clean! Because velvet doesn't have raised weaves or loose threads, it doesn't easily snag on anything, which makes brushing off dirt and pet hair a breeze. It's also often treated with stain repellents that prevent spills from soaking into the fabric, as long as you don't let the spills dry too soon.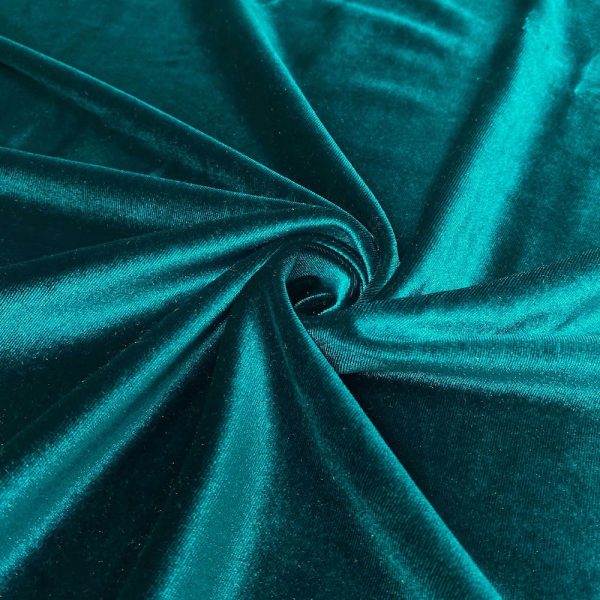 It's become more affordable
Originally made from silk, velvet used to be an expensive luxury that could only be afforded by nobles. Nowadays, velvet can be made from synthetic fibers, such as viscose, nylon and polyester. This makes it a lot cheaper and much more accessible to the general public.
There's a look for everyone!
Velvet comes in a variety of types and fibers, and each has a distinct look and feel. It's easy to incorporate velvet furniture into your home because you can definitely find something that'll compliment your existing decor.
Crushed velvet, as the name indicates, has a crushed and crumbled look. It appears patterned and very shiny.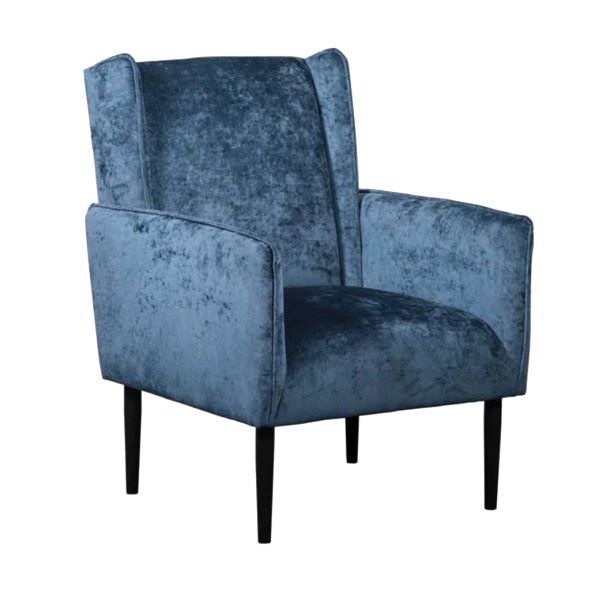 This Elle Decor Baptiste Wingback Accent Chair from Overstock has a crushed velvet finish that will envelope you in comfort.
Polyester velvet has a beautiful sheen and is a very durable, synthetic alternative to true velvet.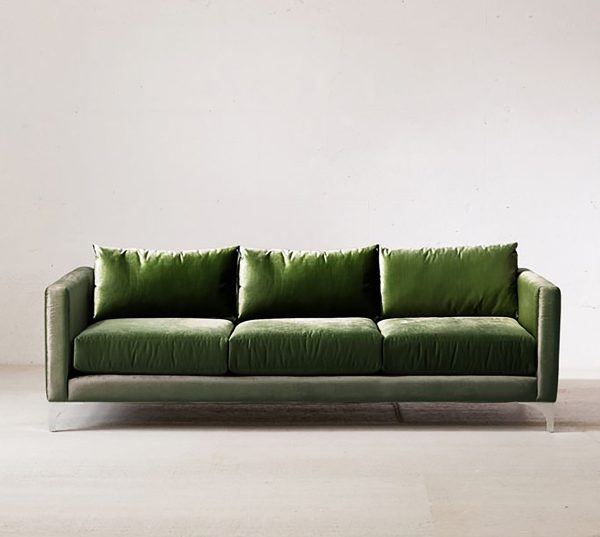 This Chamberlin Velvet Sofa from Urban Outfitters is covered with 100% polyester velvet and is the perfect centerpiece for any living space.
Plain velvet is typically made from cotton and does not have a shiny appearance, unlike velvet made from silk or synthetic materials.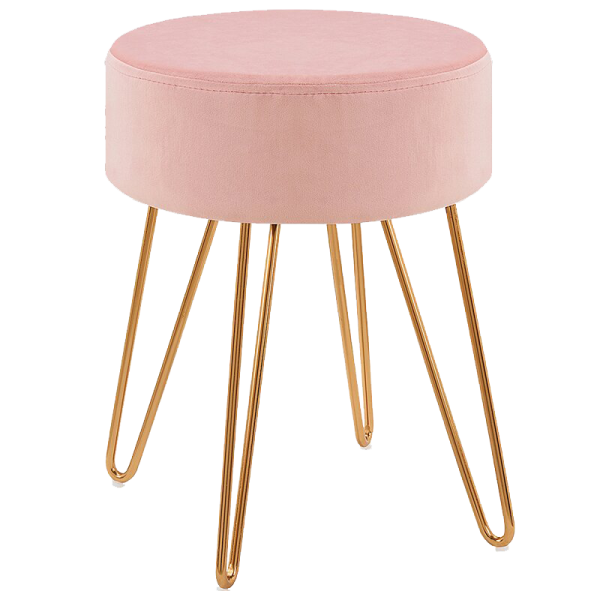 This Foerster Metal Vanity Stool from Wayfair has a velvet fabric upholstery that adds a modern appeal to any home.
What do you think of the velvet furniture trend? Do you see yourself incorporating velvet into your home?
Let us know in the comments below and tag us in your pictures on Instagram, Pinterest and Facebook!