Suwanee Area Moms Club Accent Wall Competition
If you are an avid follower of Woodgrain, you know just how much we enjoy a good wood accent wall. The options are endless when it comes to creating an idea, choosing a style & pattern and turning it into an accent wall. So, we decided to host an accent wall competition through a local moms group to see what they could come up with and they did not disappoint!
Last week, we posted all of these amazing accent walls on our Instagram and Facebook account so that our followers could vote on their favorite accent wall. We received an amazing response from you all and tallied all the votes up. Even though there was only one official winner in this competition, we feel every participant is a winner. Their prize? A beautiful accent wall that they can show off to all of their family and friends!
Accent Wall Contest Winner: Melissa Bowman
Below are before and after images of each room and the profiles used in those rooms. All of the profiles used to create these beautiful accent walls can be found at your local Home Depot. If you are interested in creating an accent wall in your home, check out our Accent Wall Series on our blog and Accent Wall Series How to Videos on our YouTube channel for some inspiration.

Podcast Studio Accent Wall by Kadis Barlow
Kandis created a "slant" accent wall for her podcast studio.
Profiles: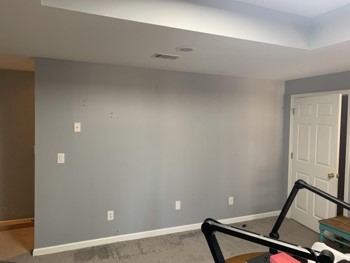 Piano Room Accent Wall by Melissa Bowman
Melissa created a "geometric diamond pattern" for her piano room. Congratulations to Melissa on winning the accent wall competition.
Profiles: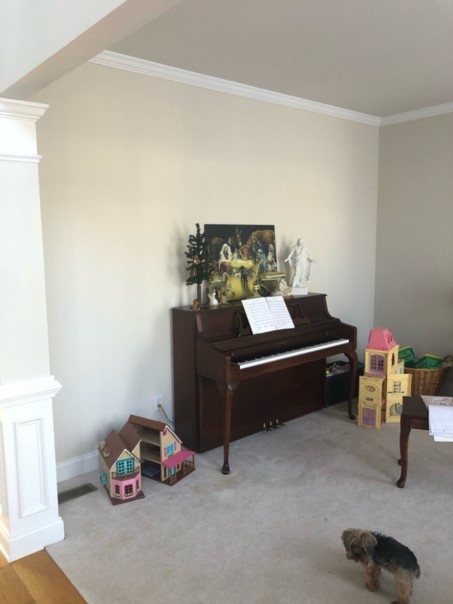 Boys Bedroom Accent Wall by Shannon Parsons
Shannon created a 3/4 board and batten wall for her son's bedroom.
Profiles:
1×6 s4s Boards
1×4 s4s Boards
1×3 s4s Boards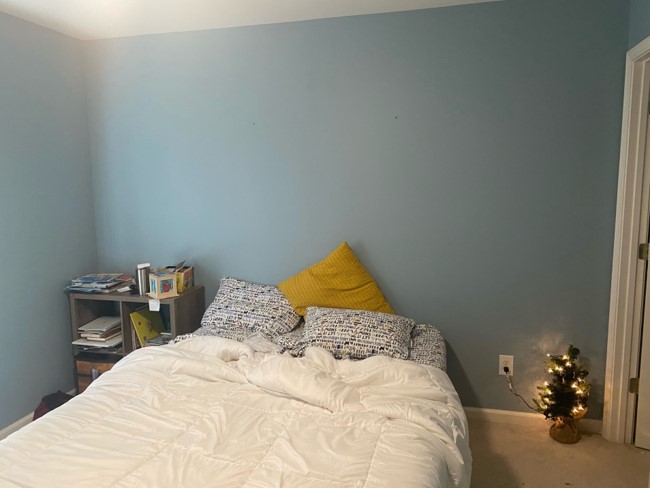 Stairway Accent Wall by Virginia Strunk
Virginia created a paneled look with a baseboard.
Profiles: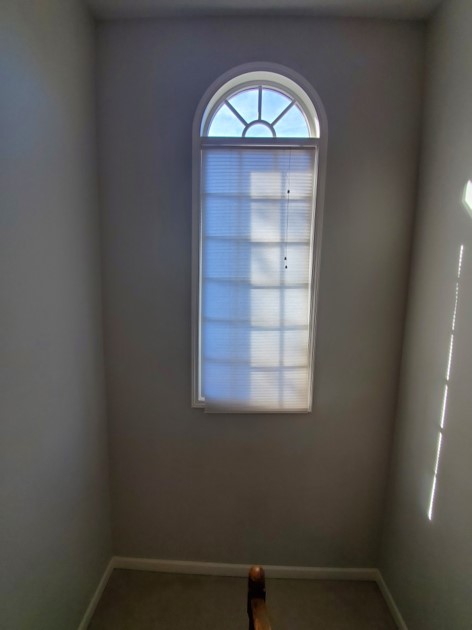 Dinning Room Accent Wall by Fritzi Gandhi
Fritzi created a board and batten wall for her dinning room.
Profiles:
1×8 s4s Boards
1×6 s4s Boards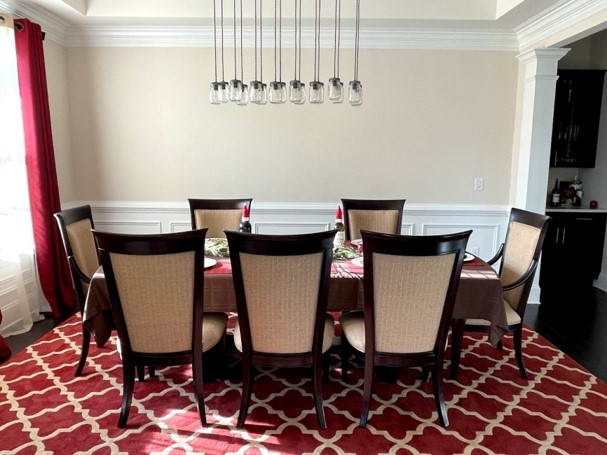 Playroom Accent Wall by Jill Arendell
Jill created an accent wall around a mirror for her playroom.
Profiles:
1×4 s4s Boards
1×3 s4s Boards
266 Lattice
5180 Base Moulding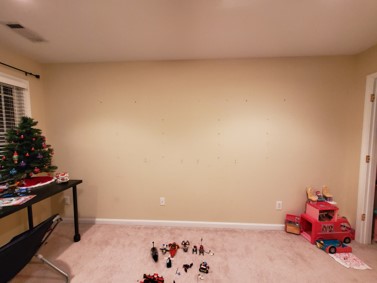 HELPFUL TIPS WHEN CREATING AN ACCENT WALL
Choose a balanced, unobstructed wall that stands out.
Choose rooms or spaces where you want to make an impact. Bedrooms, living rooms and entryways are great spaces to create a custom look. Select spaces where guests will see it, or where you spend a good amount of your time.
Bold colors really make a statement. Dark greens, grey, black and blue are currently in.
White accent walls make a statement without being too bold.
Try to pick a style of accent wall that complements the look of your home and room; just because you like a modern style wall doesn't mean it's the best pick for a colonial style room.
Go in with a plan and draw out your design before beginning.
Find 2-3 moulding profiles that you think will achieve the look you're going for. Then, take each sample and place it on the wall to see which you like the best.
Create a jig if you have to repeat a cut. This will save time and help with consistency.
Use hot glue to apply moulding first so that you can adjust the moulding if needed. Then use finishing nails to secure the moulding.
Rent a nail gun, use your own or use an adhesive.
Once everything is in place, apply more nails to ensure it is long lasting.
Use putty to the nail holes rather than caulking for a better finish.
If using a paint sprayer, keep 1.5 to 2" of space between you and the wall for an even application.
Take your time in the finishing stage. The little details when you finish will make the wall look more polished.
We estimate that creating an accent on a 12′ x 8′ wall can cost around $200. This includes paint, moulding, tool rentals and other materials. You can save money by using tools from your home or borrowing from friends.
New to accent walls? Check out our DIY Accent Wall: Quick Start blog post to learn the basics!
For more tips and home inspiration, follow us on Instagram, Pinterest and Facebook! @WeAreWoodgrain