Millennials: The DIY Generation
In the last year, a lot more people were staying in their homes because of COVID-19, so it's no question that home improvement projects increased significantly. Millennials have taken on more home improvement projects than any other generation. Tapping into their creative side, DIY projects have been the go to for millennials. According to the Millennial Homeowner Shopping Traits Consumer Reports, "Millennials plan on spending nearly double (about $15,000 more) on home improvement projects in the next 2 years compared to other generations ($29,700 vs. other generations at $15,300 on average)." Saving money and keeping busy have played a factor in deciding to take on projects themselves vs. hiring a professional. As stated in the Millennial Homeowner Shopping Traits Consumer Reports, "84% of millennials say they are more likely to try DIY projects over hiring a professional." Having access to infinite resources on their phones makes starting a DIY project less daunting.
"Millennial Homeowner Shopping Traits" Consumer Reports, May 5, 2021, www.cleveland-research.com, Accessed 19 May 2021.
DIY home projects can pay off in a big way, literally. The average return at resale for home improvement projects is 63.7% of a project's cost if the home is sold within a year, according to Remodeling Magazine's 2020 annual Cost vs. Value Report. Not only does completing a project create a sense of accomplishment, but it can also increase the value of your home. A couple of projects that can add value to your home include kitchen & bathroom renovations, wood deck additions, and upscale garage door replacement. Thinking of ROI when it comes to planning for remodeling projects is the smartest move. A home is a big investment, whether you're planning to sell in 6 months or 6 years, putting a little time and money in it will ultimately benefit you down the road. If nothing else, you are bound to enjoy your home more.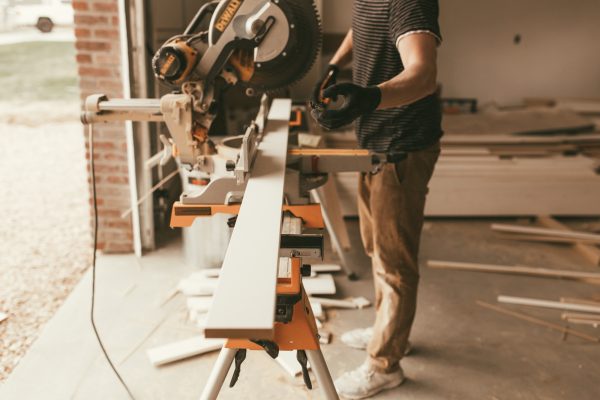 For tips and home inspiration, follow us on Instagram, Pinterest and Facebook!