Finished Elegance: Premium Moulding with No Painting
In the realm of interior design and home improvement, the quest for perfection often entails the process of selecting and installing moulding. This fundamental architectural element has the power to elevate a room's aesthetic appeal while serving functional purposes. However, it has traditionally demanded a several step process that included painting, leaving homeowners yearning for an easier solution. Enter Finished Elegance, a revolutionary interior moulding line that sets a new standard for convenience and durability. With a unique coating and an array of benefits, Finished Elegance offers homeowners a truly finished product–that means no painting required–which transforms spaces with elegance and ease.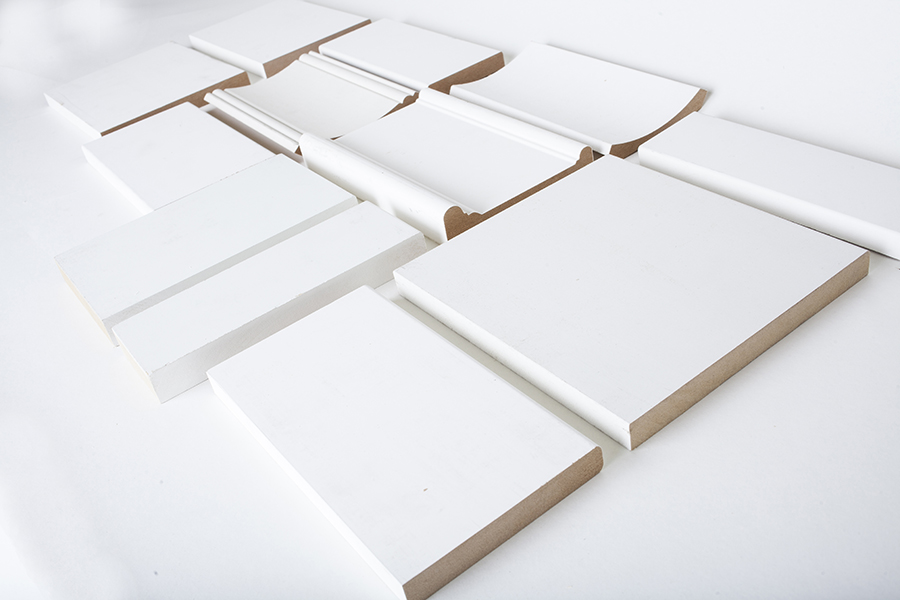 The Superiority of Finished Elegance
Finished Elegance distinguishes itself as the premier interior moulding line due to its unique features and advantages. With its beautiful white finish, Finished Elegance offers a pristine and clean look. It is the only moulding on the market that is coated on all four sides with Eastman Cerfis™ technology, rendering it exceptionally durable. This technology, patented by the Eastman Chemical Company, is exclusively utilized by Woodgrain, making Finished Elegance a standout choice for those seeking a precise, consistent, and customizable coating.
The Benefits
Finished Elegance moulding offers a range of compelling benefits. First and foremost, its installation is a breeze, as it can be effortlessly installed using common woodworking tools, instilling confidence in homeowners embarking on interior projects. Moreover, the moulding boasts a high-quality finish that radiates sophistication, elevating the overall look of any space. What truly sets Finished Elegance apart is its no-paint requirement; it arrives installation-ready, a remarkable time-saving feature that simplifies the often-laborious task of moulding projects. Additionally, Finished Elegance demonstrates impressive durability, effectively resisting dents, scrapes, and moisture, ensuring its long-lasting beauty, even in high-traffic areas like the living room and dining area. Lastly, with a wide array of profiles available, Finished Elegance proves to be a versatile choice, capable of enhancing walls, shelving, cabinets, and various other architectural elements with ease and elegance.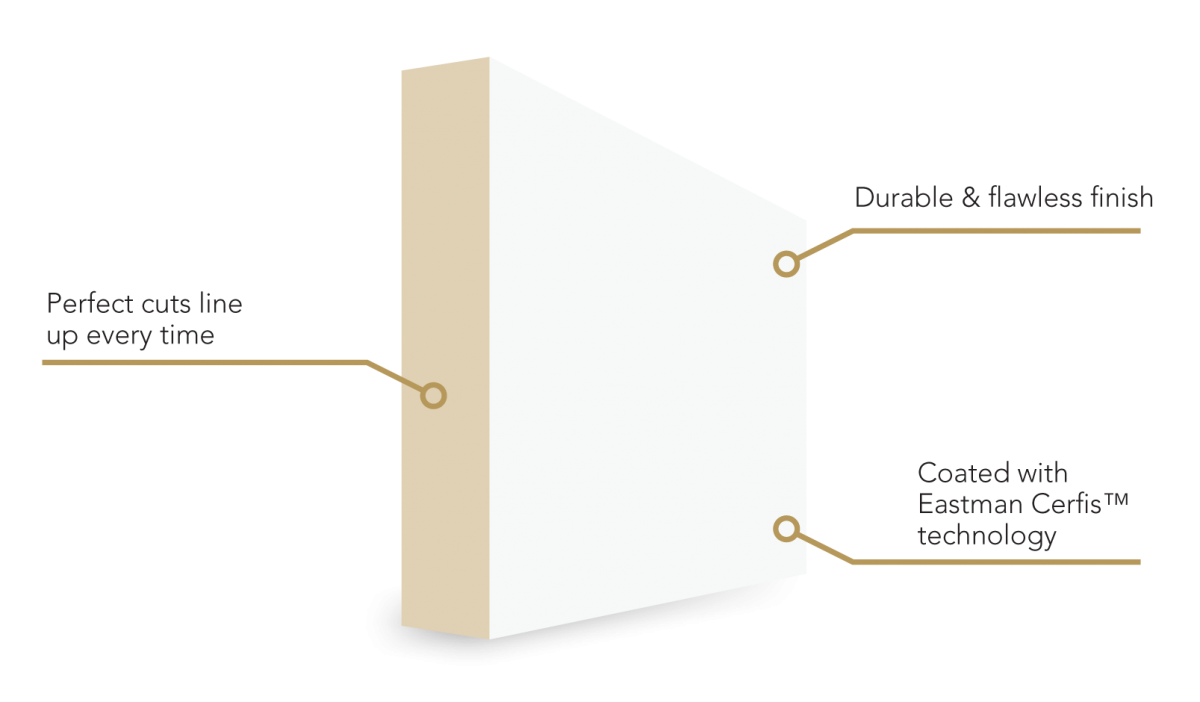 Installation Made Simple
For those enticed by the idea of a hassle-free moulding installation, Finished Elegance offers a straightforward and user-friendly process. The installation of Finished Elegance moulding entails three essential steps. First, begin by cutting the moulding to the desired length, ensuring a precise fit within your designated space. Secondly, secure installation is achieved by employing a nail gun and 2-inch finishing nails to firmly attach the moulding in place. This ensures stability and longevity. Lastly, for a polished and seamless finish, any gaps or nail holes are meticulously filled with caulk.
All The Details
Finished Elegance's Eastman Cerfis™ coating, stands as a testament to its exceptional durability when compared to the conventional painted millwork. The product also shines in terms of variety, offering a generous selection of 55 unique profiles that cater to diverse styles and applications. While painting is not obligatory for Finished Elegance, it remains an option, provided the surface is adequately prepared to ensure a successful paint finish. For accessibility, Finished Elegance is readily available for purchase at many Home Depot stores, making it a convenient and accessible choice for homeowners seeking an efficient solution for their interior moulding needs.
Finished Elegance represents a transformative paradigm in the world of interior moulding. With its innovative coating technology, ease of installation, and resistance to wear, it offers homeowners an elegant and practical solution for enhancing their living spaces. Jonathan and Jenna utilized Finished Elegance in their beautiful bedroom makeover! By creating a board and batten accent wall, they accentuated their tall, slanted ceiling, while giving it a calming aesthetic. Whether you are embarking on a DIY project or seeking a professional-grade finish, Finished Elegance proves to be the premier choice for those who value both aesthetics and convenience in their home improvement endeavors. Experience the unparalleled advantages of Finished Elegance and transform your home with ease and elegance.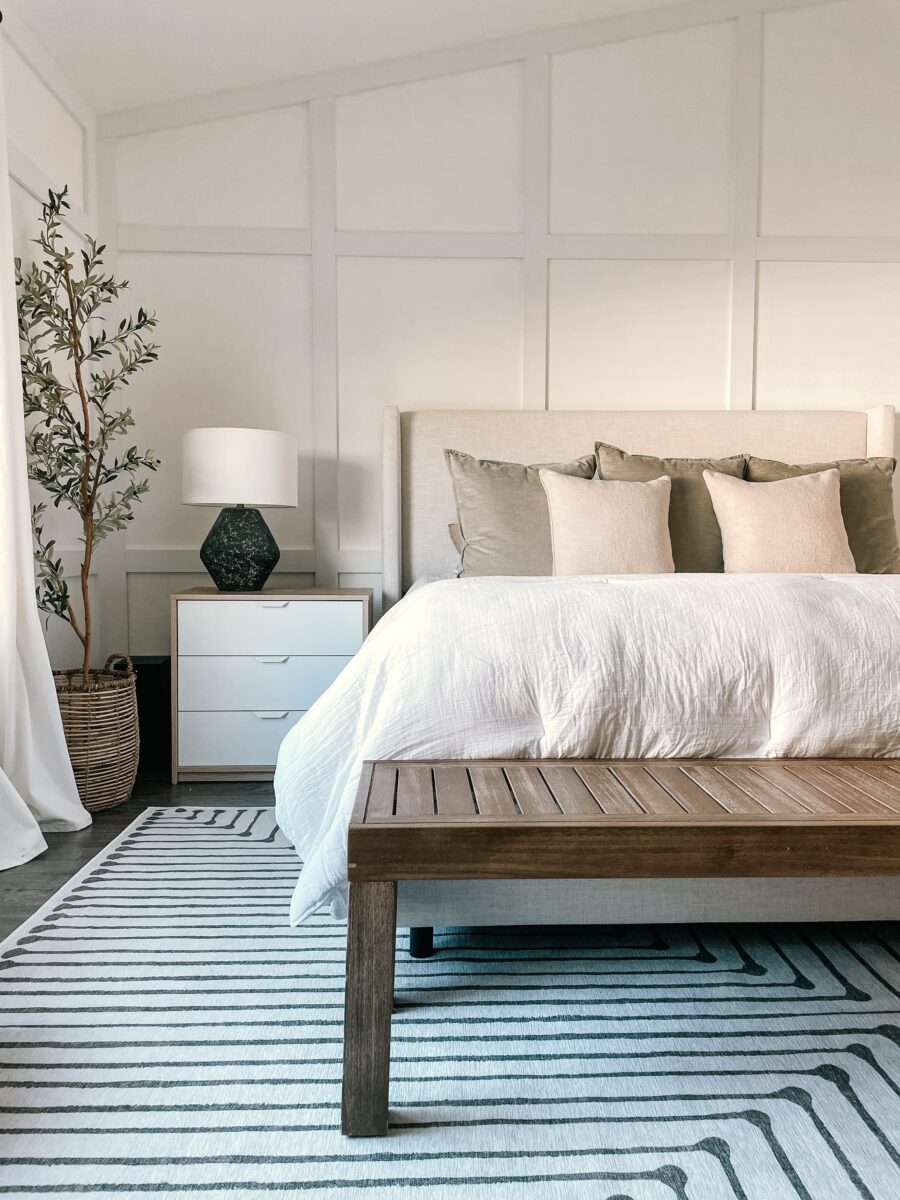 For inspiration check out our Finished Elegance Pinterest Board and make sure to follow us on Instagram and Facebook @WeAreWoodgrain!