Designing A Modern Day Safari Oasis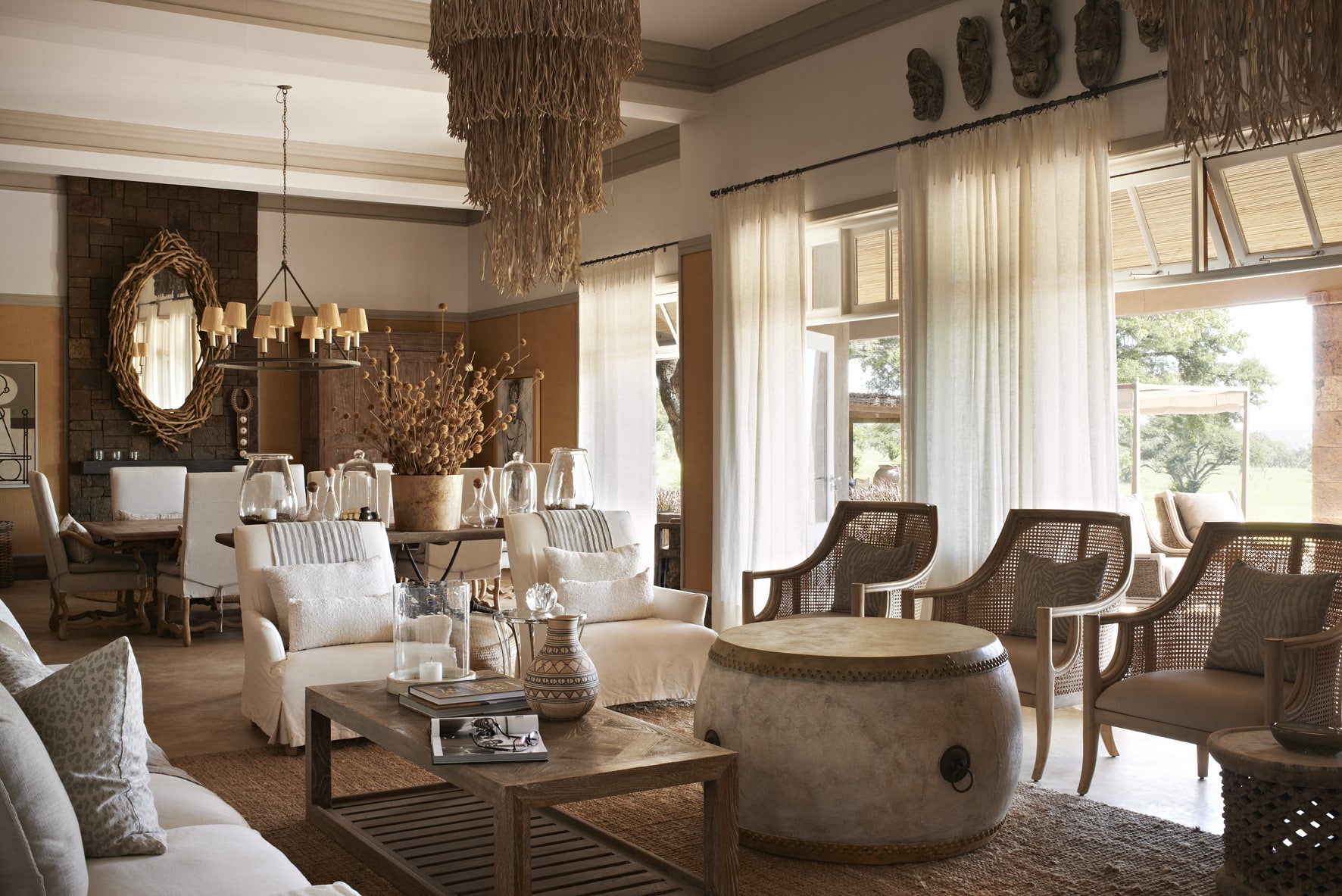 Safaris are often thought of as the trip of a lifetime, traveling across the plains of Africa, enjoying the sight of magnificent animals in their natural habitat. Adventurers who prefer spending their days outdoors may stray from the popular European style and opt for a more exotic and exclusive interior design like safari style.
Why not bring the adventure into your home?
For centuries, African kingdoms generated wealth from trading natural resources with other Africans, and later Arabs and Europeans. The trading and textile business flourished due to patronage by kings, chiefs, and other royals and aristocrats for ceremonial occasions such as birth, marriage, and funerals. Originally, textiles were used as a form of currency with hand-woven cloth valued based on the skill taken to make it, the detailed embroidery, and the type of dye used.
Today, these textiles are displayed as a form of art to remind us of the history behind it.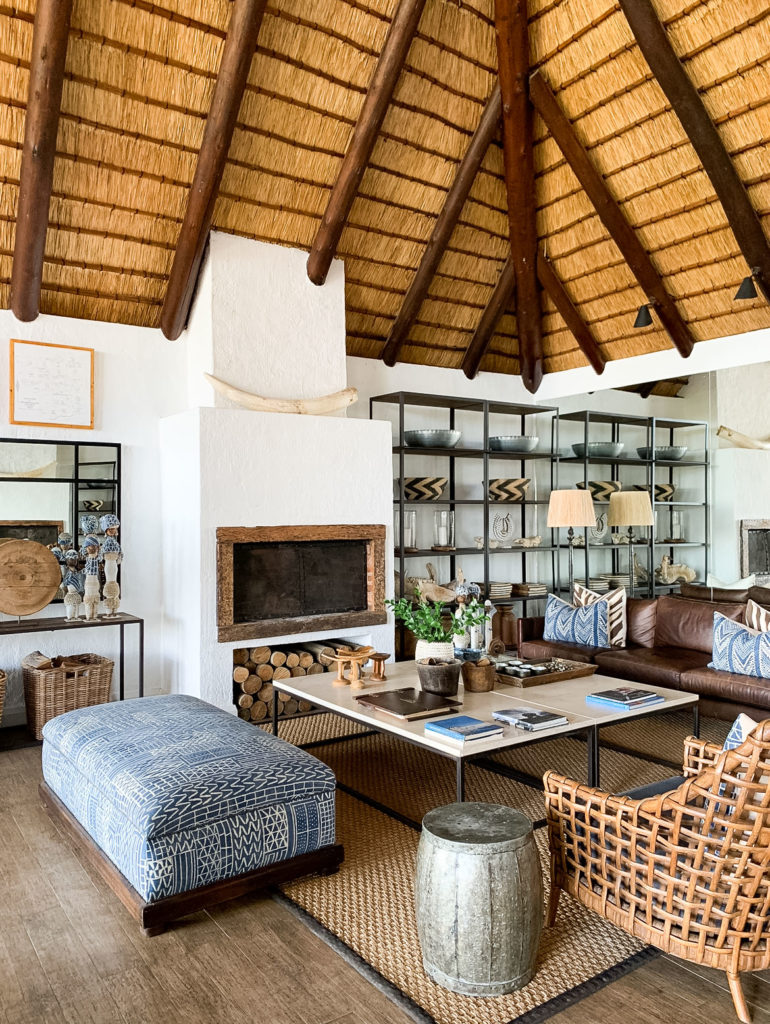 Patterns and textiles
A safari-themed design is all about patterns, exotic sculptures, ritual masks, stylized lanterns, and paintings in true African art. Let's explore each element that makes up the core of this rich and culturally inspired design; from patterns and textures to the colors inspired by the land, and the materials used to create stunning artwork.
Animal Print
Let us start with the most common element of safari interior design: animal print. You want to use this print sparingly around your home, whether that's in artwork, rugs, or faux furs spread out on the couch. The key here is, "Less is more." Too much animal print will look like a cheap Disneyland room. The point is to transform your home into a safari oasis that will make guests feel as if they are on the plains of Africa.
The classiest way to incorporate animal print in your home is to zone your living room with a stylish area rug that adds a modern flair to your space. Check out this Zebra Rug from Ruggable that perfectly complements a neutral pallet and warm earthy tones.
A bolder option for those who love accent walls and more print is to create a framed wallpaper accent wall. Make sure to read our step-by-step guide on how you can easily create this stylish wall using our Woodgrain moulding.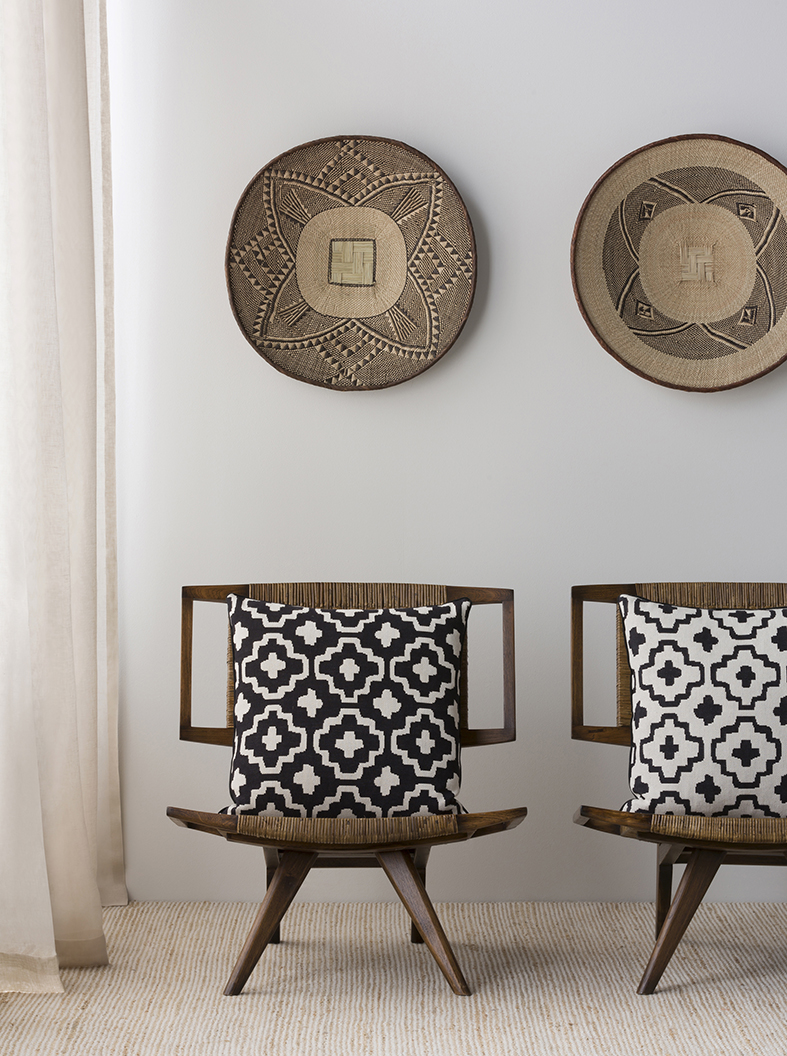 Woven material
When we think of wall art we often think of famous drawings or paintings; however, we suggest you consider the Kumba cloth to fill any empty space on your wall. This beautiful, traditional patterned cloth originated in the Kumba Kingdom of central Africa, in modern-day Democratic Republic of Congo. It is woven into bold, graphic patterns using raffia palm fibers local to the land.
If you are looking to fill an empty corner in your living area with something decorative and eye catching, we suggest incorporating woven baskets in empty spaces to toss your blankets in or a rattan coffee table perfect for those looking to add a touch of luxury.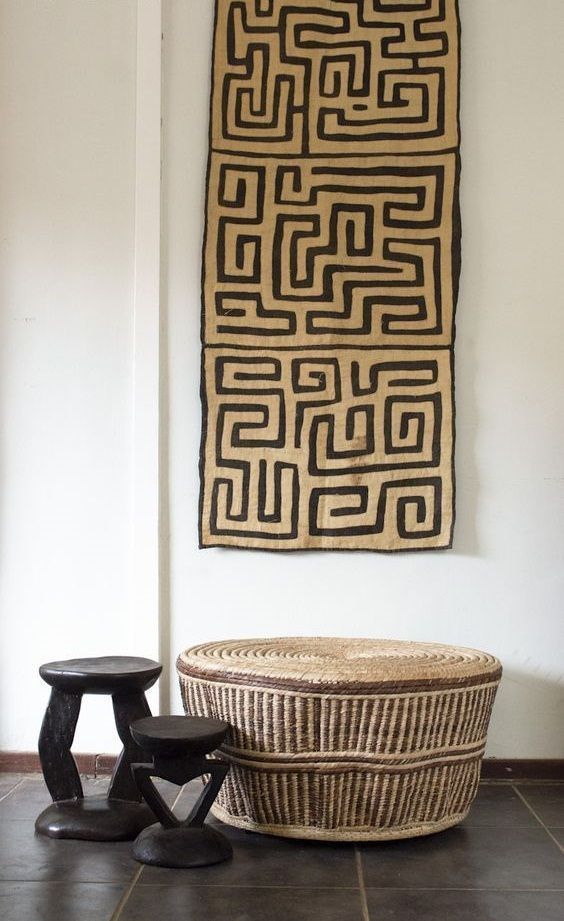 Choose Your Color Palette
The color palette for a safari style is directly derived from its landscape; think shades of sand, desert, or subdued green vegetation. Although many of these colors are muted, don't be afraid to incorporate black, grey, or white for added contrast that will exude luxury. Typically, these bolder colors can be included through artwork or décor pieces. Sherwin Williams created the perfect color palette for a safari interior design that will make you want to dig your toes into the soil and truly connect with the earth. Their Enriched Earth color palette is a perfect example of oxidized and exotic colors.
Accessorize Your Space
Décor
It doesn't matter if you've taken up the Japandi or Industrial trend, incorporating small safari elements into your home will elevate your living space to feel like an oasis. Consider unique art décor made from clay or traditional African artwork to create a stunning focal point.
When we think of the safari style, we think of all the majestic animals that roam the land, untouchable, and full of grace. Consider displaying a black and white canvas of your favorite animal or one from the Big Five; as lions, leopards, elephants, rhinos, and buffalos are known to the travelers of Africa. These black and white canvases convey an emotion and importance to the wildlife across the plains.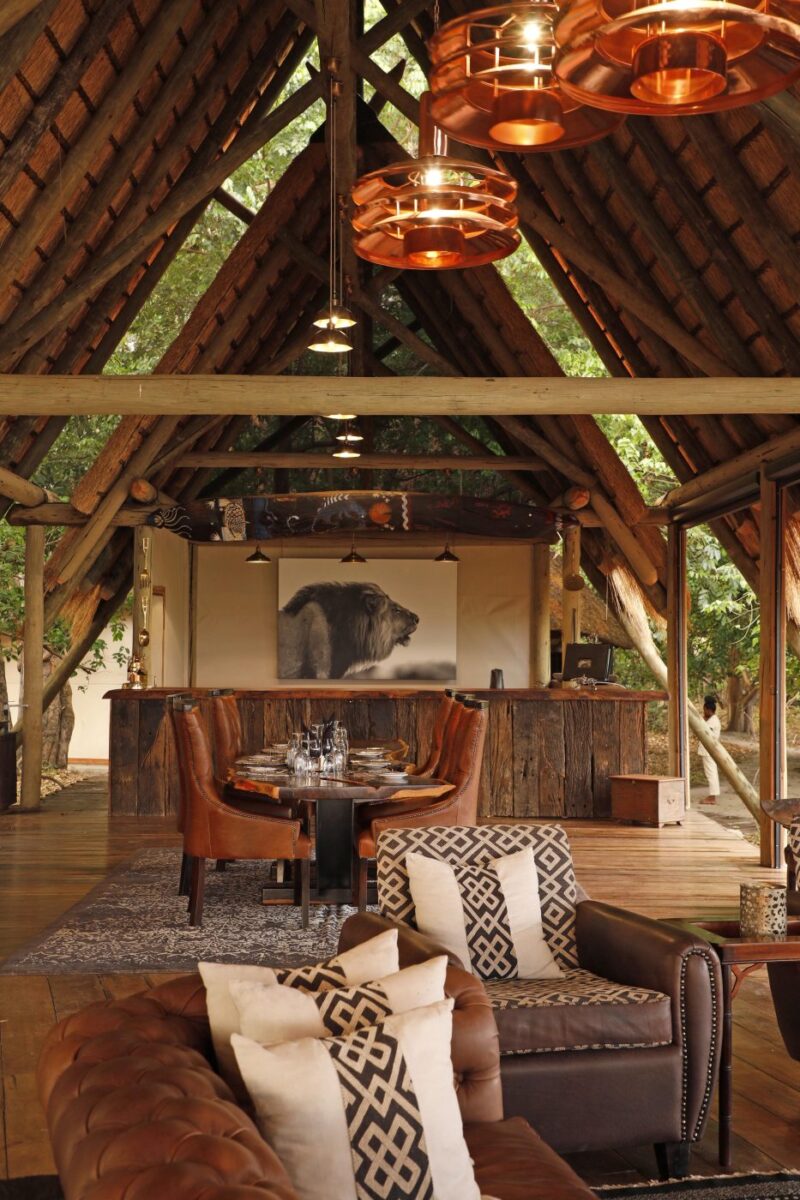 Furnishings
This particular interior design style takes inspiration from its environment; its purpose is to showcase the raw beauty of nature. When furnishing your home, try using natural, wooden furniture pieces. Check out how to incorporate wooden elements in your home here. Think Mahogany or Rattan. Rattan is a popular choice for furniture-making because of its lightweight, durable, sustainable, and attractive qualities. Consider a rattan light fixture or a traditional, solid wood drum for your coffee table. These traditional drums will add an extra flare of character to your home.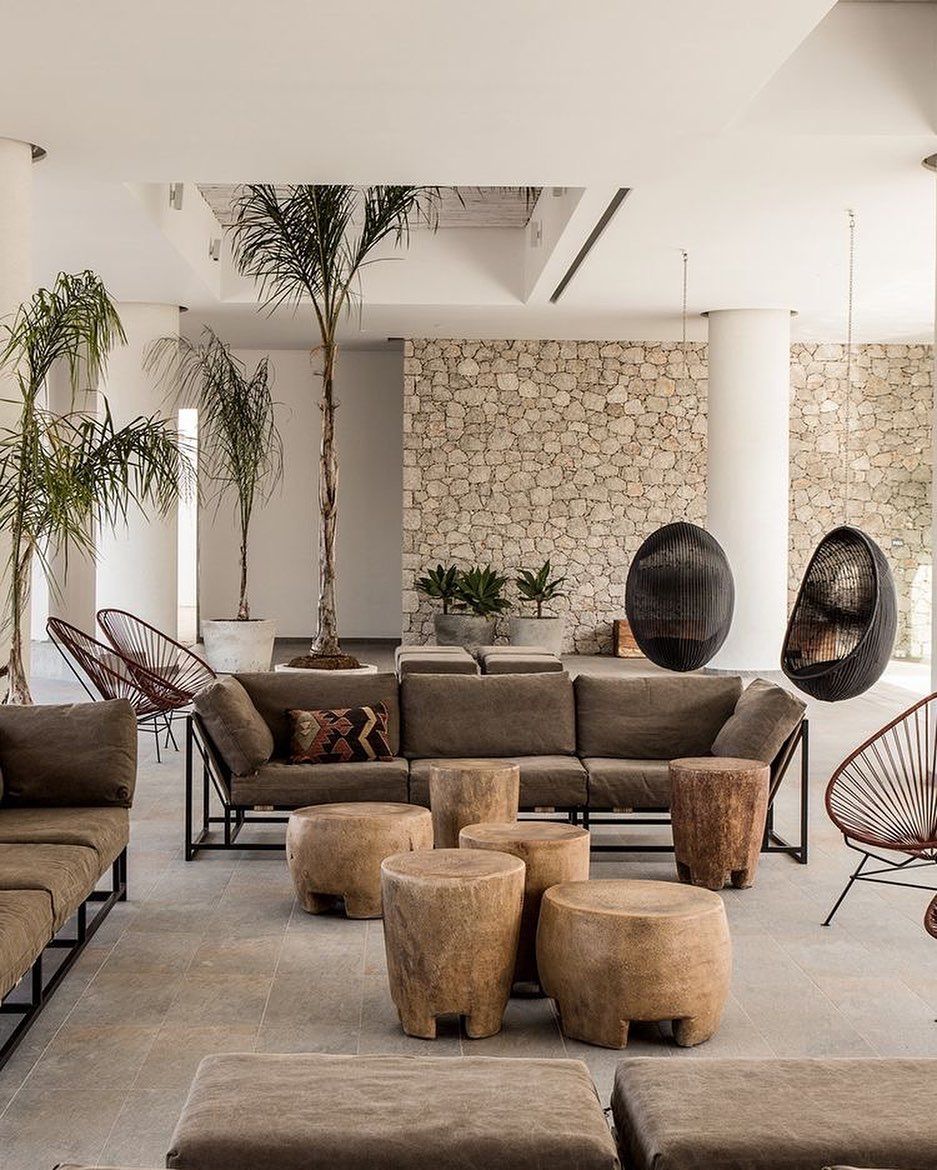 Thanks to their timeless and classic style, wooden furniture will not only complete the look of a safari design but will also add character and a sense of luxury to your home. If you don't already have all-natural wooden furniture, try sourcing out your local vintage or antique store for unique pieces to decorate your living area. Make sure to add handmade basket wall art on top of your wooden furniture to tie the safari elements together.
As you can see creating a beautiful safari oasis in your home doesn't have to be difficult. Incorporating small details from this rich style into your living area will immediately make you feel more connected with nature in all its splendor.
For inspiration check out our Safari Inspired Pinterest Board and make sure to follow us on Instagram, Pinterest and Facebook ! Follow us @WeAreWoodgrain