Dark Painted Interior Door Inspiration
Dark painted doors can be intimidating to commit to, but they are perfect for someone looking for a fresh and dramatic touch without having to redo an entire room.
Why should you go for dark painted doors?
Perfect for modern contemporary homes and modern farmhouses, dark painted doors make a bold statement while adding elegance and sophistication to a space.They look beautiful against white walls and trim, or you can paint your trim to match the door for a more dramatic effect. Whether you choose a striking black or a more subtle dark gray shade, painting your doors a dark color is an easy way to upgrade your home.
What color should you paint your doors?
The color you choose really depends on your personal home decor style. Here is some inspiration and our recommendations for selecting the right paint color.
If your home has a lot of modern and contemporary elements, you may prefer darker and more dramatic shades of black.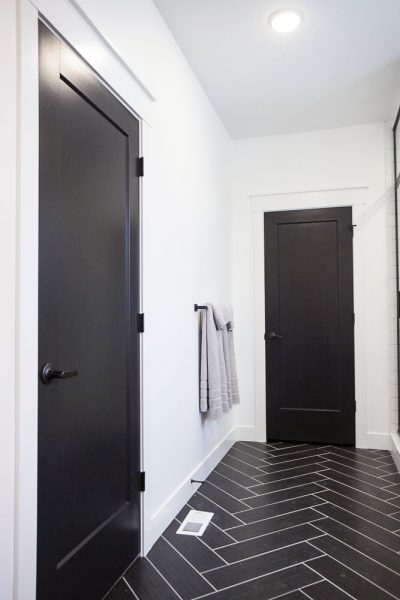 If you have a modern farmhouse style, you may prefer dark grays, blue-grays or navy.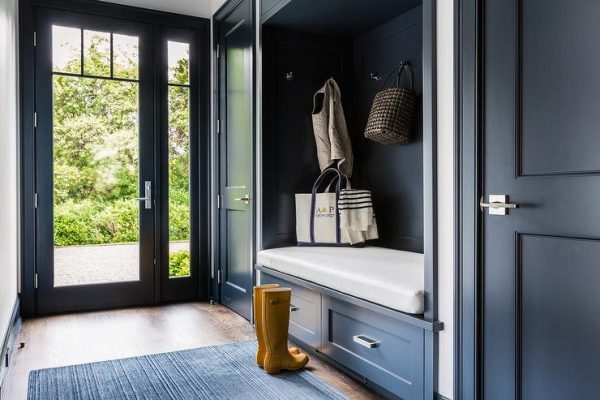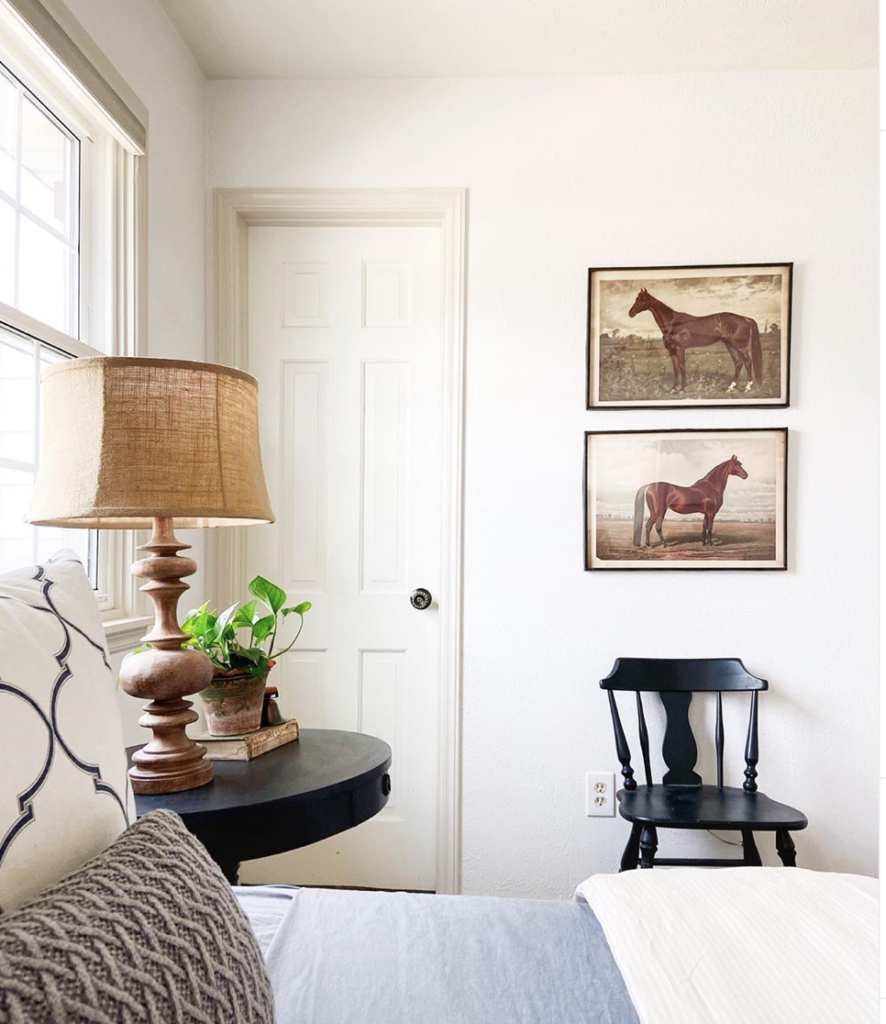 If you have a lot of black elements in your home, doors in a similar shade will help your room feel more cohesive.
Kalyn of Boxwood & Spruce painted her interior doors dark gray! For the paint color and hardware she used, check out her blog post here.
To learn how to paint your doors at home, check out our step-by-step guide on How to Paint a Door.
What do you think of dark painted interior doors? Do you prefer them over regular white doors or is this look not for you?
Show us your painted interior doors by tagging us in your pictures on Instagram and Facebook! For more home inspiration, check out our Pinterest boards!