Accent Wall Challenge at Haven
If you are a DIY enthusiast, then Haven Conference is an event you don't want to miss! Each year in July the conference brings together bloggers, influencers and other content creators from across the United States to celebrate the DIY spirit and empower entrepreneurs to share, teach, and inspire each other. Haven is packed with sponsors which allow content creators to discover new products that will help grow their brand. Woodgrain is proud to be a Haven sponsor and host of our annual accent wall challenge!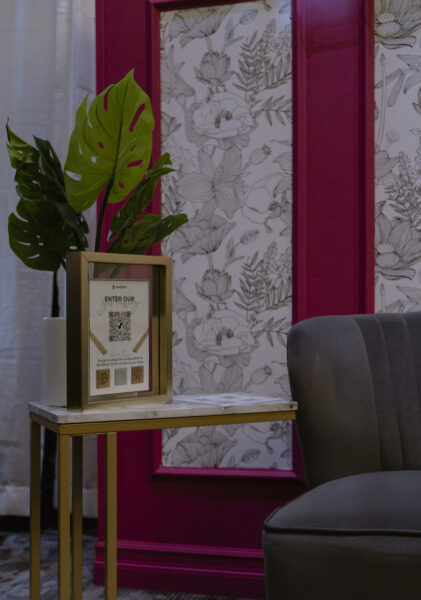 Each year we host of a DIY accent wall challenge that gives bloggers the opportunity to be creative with our products. Woodgrain is happy to provide moulding materials to 10 DIYers in order to create unique accent walls that showcase their talent. Conference attendees get the opportunity to vote on their favorite accent wall designs and get inspiration from these talented creators. In honor of winning our challenge, the winner will be gifted a front door specially crafted by Woodgrain.
Below are the final results from this year's accent wall contest.
Deshaun from @theyellowrosefarmhouse is the winner of this years accent wall challenge! She created a beautiful faux built in and then added smaller box moulding for additional detail. She then created a fluted arch to tie the accent wall together. We have been seeing fluted accent walls recently and we can't get enough of them. We love the design Deshaun created utilizing our fluted casing.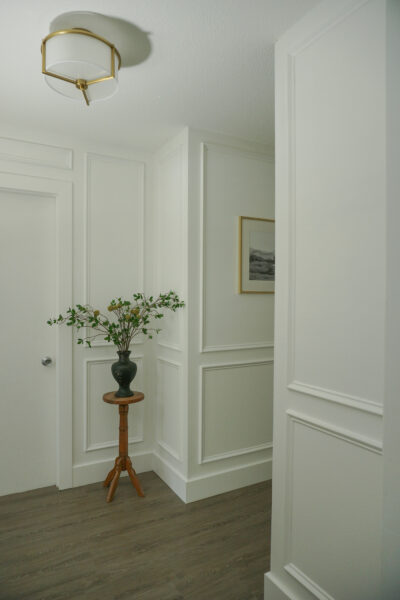 Ashley from @mrsashleyfrench enhanced her hallway by adding both base and box trim moulding. She opted for a modern base to create an elegant feeling in her hallway. The before and after of this space is jaw dropping. It's amazing how the addition of moulding can transform a naked space into something truly distinguished.
Although hallways can sometimes be difficult to style and design, Aleisha from @plants.and.powertools utilized D-CR-2054 from our decramold line to design an eye-catching accent wall with a more contemporary feel. It seems as if she took inspiration from a partial board and batten accent wall then added her own twist. The decorative white moulding creates a bright and elegant feel. This specially curated accent wall can also serve as a backsplash and draw the eye up towards the tv.
If you're looking for a unique and fun way to hang your plants outside then turn to Jaclyn from @crazylifewithlittles for inspiration! Jaclyn elevated her patio space by creating a charming outdoor accent wall using 1×2 and 1×3 boards. This special addition not only enhances her outdoor space, but truly makes it feel more welcoming for guests.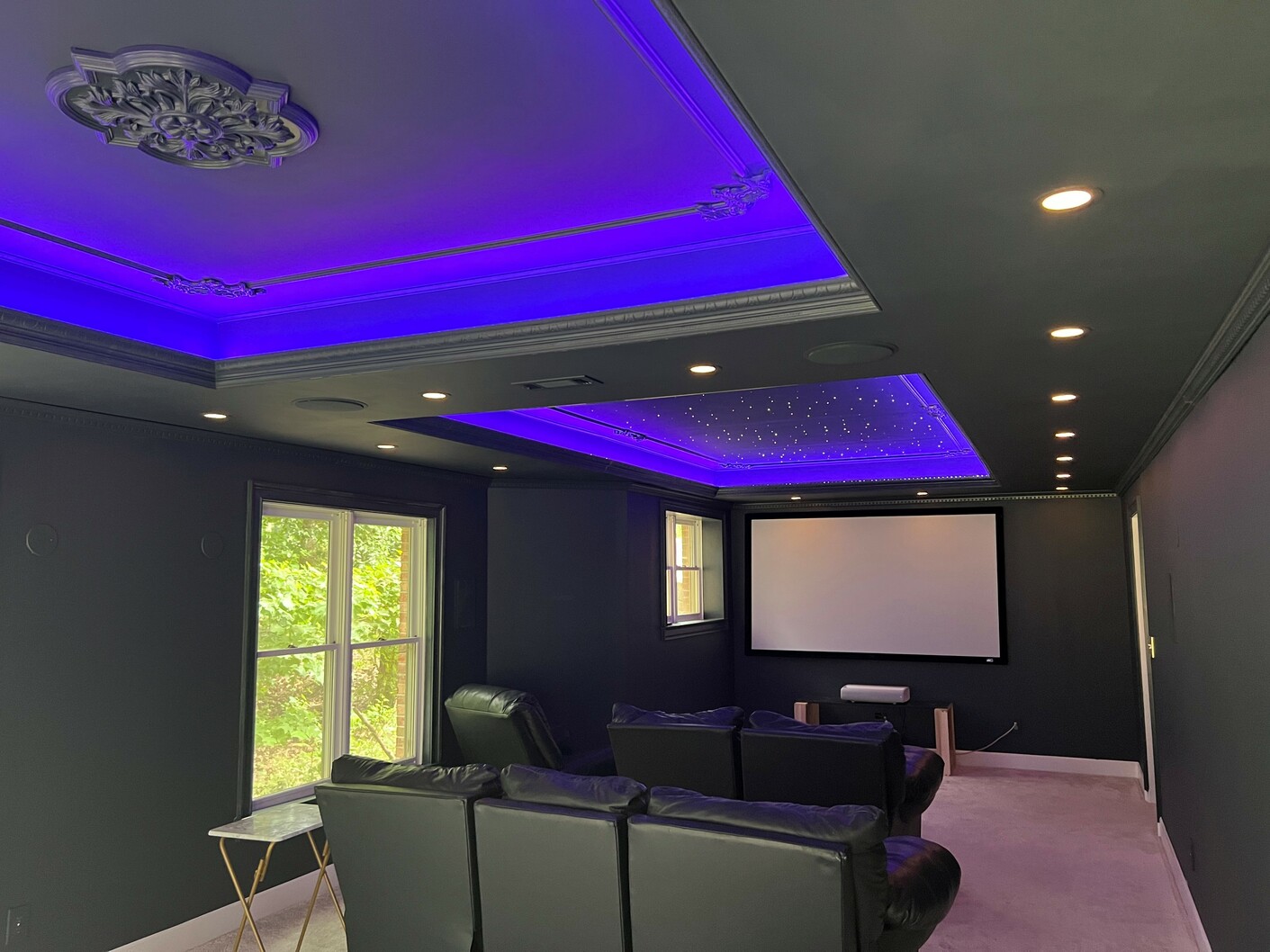 Who says a ceiling can't serve as an accent wall? Emily from @emilymadehome took this challenge to the next level by transforming her old drop ceiling into this stunning accent wall for her home movie theatre. This specially designed accent wall creates the illusion of higher and bigger ceilings. It also gives family and friends a one-of-a-kind experience they are sure to remember. To achieve this look she used products from our decramold line.
If you're looking for something simple to upgrade your space then check out Kristen's work! Kristen from @thechaluthouse enhanced her bathroom space by adding in a wood slat accent wall. This simple, yet versatile design element will instantly warm up any space in your home. As you can see in the picture the wood perfectly complimented the green color palette that Kristen has going on. We've seen this earthy tone trending in several home spaces. Read more on our blog to learn how you can incorporate this popular color into your space!
Tina from @discoveryofdesign elevated her hallway by adding a partial board and batten wall to create interest and depth while the fluted casing on top created a more intricate look. These types of accent walls are the perfect choice to make a style statement in hallways since they can also be used as a backsplash. This timeless design is guaranteed to be a showstopper in any house.
Sometimes it's the small and simple details that make a huge difference and Camille from @the_kurtz_home did just that for her accent wall challenge! She enhanced her daughters bunk by adding 1/2″ squared dowels into the panels to create a finished fluted look. These dowels are the prefect material for anyone looking to take on a small project. Not only are they extremely versatile, they also serve as practical home accents.
Allison from @allisonandersonhome dressed up her mudroom with 1×4 boards to create a traditional wainscoting design. The vertical wooden strips double as a backsplash and draw the eye towards the picture frames hanging above. Wainscoting was traditionally used to protect the lower part of a wall thus its perfect for mudrooms. This unique wall typically makes a room appear smaller, however; its purpose is to be used for elegance.
There's no need to fear shapes and patterns when it comes to accent walls! Just look at Kylie from @livingwiththelamberts who added dimension, richness, and drama to her room by creating a geometric accent wall. These fun accent walls are perfect for anyone wanting to create a bold and fresh focal point in their room that is sure to stand out. They're also the prefect accent wall for children's rooms! All it takes to design these is a little creativity, but head on over blog to learn how to make yours!
For more tips and home inspiration, follow us on Instagram, Pinterest and Facebook! @WeAreWoodgrain