Woodgrain's Week of Service
Here at Woodgrain we believe that we lead best by serving and understanding others. We are happy to share our Atlanta office had a Week of Service where employees were able to volunteer in our community! Connecting with our community and giving back has always been an important part of Woodgrain's core values; Servant Leadership. Having the opportunity to serve our community and "getting our hands dirty" was a very rewarding experience for our employees.
On Monday, we were able to volunteer at the Chattahoochee Nature Center in their Unity Garden, which provides food for the local community. We helped with mulching, weeding, planting, and harvesting produce for the fall/winter season. The Chattahoochee Nature Center is a 127-acre nature center on the Chattahoochee river, in metro Atlanta. Gardens like the one at the Chattahoochee Nature Center help promote healthy eating.
On Wednesday, we gathered at Harvest Gwinnett where we assisted in their community garden by prepping soil, planting, weeding, watering, harvesting, and pruning. Harvest Gwinnett is part of the Live Healthy Gwinnett organization that connects community members through hands-on environmental education, plant fresh produce, to improve resident food access.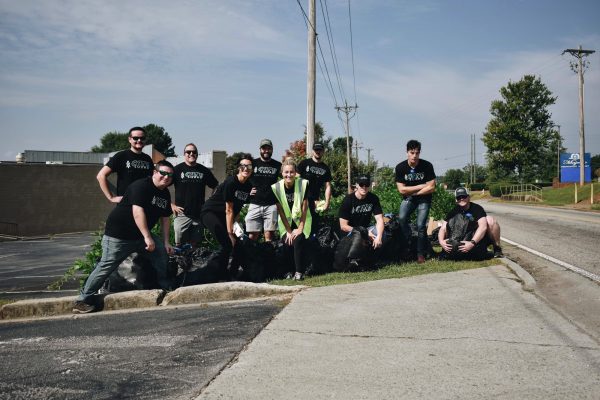 On Friday, we came together to clean about 2 miles of road for the organization Come Clean Gwinnett. Come Clean Gwinnett, part of Gwinnett Recycles, is an organization created by and for the citizens of Gwinnett County, Georgia. Their goal is to clean up their community and prevent trash from entering ocean-bound streams and rivers.