Women in Millwork: Meet Karen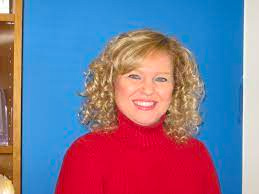 What made you decide to go into the millwork industry?
I liked the wonderful smell of wood and the family atmosphere!
In a few words, describe what you do.
I lead the Human Resources team at Windsor's Monroe, North Carolina location, where we have 335 employees under a 208,000 square feet manufacturing facility.
Describe a typical day on the job.
A typical day in HR is handling all that you have planned for the day amidst speaking to employees about issues, questions, concerns, and taking care of all other issues as they pop up in the day.
What do you love most about your job?
I enjoy my daily interaction with numerous people from all walks of life. My daily goal and also for the HR team at Windsor is to make a positive impact on at least one person—hopefully more—every single day.
What is your biggest career accomplishment to date?
Being one of the senior management team members at our location in Monroe.
What do you like to do in your spare time?
When I am not at work, I enjoy spending time with my two daughters, my wonderful parents and the grand-dogs!
What are some of the challenges of working in this industry?
Some of the challenges of working in this industry is finding the right combination of firmness and compassion in a male-dominated environment. You don't want to be viewed as soft; yet you want to have compassion for employees. And, you don't want to be viewed as too hard-nosed that you are unapproachable.
What advice would you give to women who may be interested in joining this field?
This field is wonderful and has many opportunities for career growth. I would say to any interested female, that it is absolutely necessary to be confident and grounded in personal ethics and morality regardless of the field.