Women in Millwork: Meet Jeri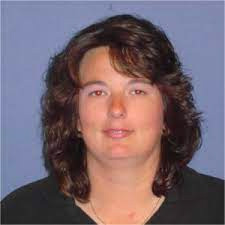 In a few words, describe what you do.
I coordinate the daily planning and production of the casement department.
Describe a typical day on the job.
I come in an hour or so before my team does and get all paperwork and numbers for the day, hold a morning meeting to cover safety, quality, and the plan for the day, track down units that have to ship and material that the lines need to run, address any issues that the production lines may encounter during the day, attend an afternoon production meeting, answer emails throughout the day, and go home after we have reached our numbers for the day.
What do you love most about your job?
The people; I spend a lot of time here and these people are like my family.
What is your biggest career accomplishment to date?
Being promoted to an exempt manager, I started as an hourly employee and worked my way up to management. I take great pride in my job and get self-satisfaction from achieving goals and doing my job to the best of my ability.
What do you like to do in your spare time?
I like to spend time with my daughters and watch my oldest play college softball.
What are some of the challenges of working in this industry?
I face challenges everyday but I only worry about the things that I can control. I always have a plan and a backup plan because every day there is something different to conquer—whether it is personal issues, material outages, not having what we need when we need it, rejected material, or the workload in general.
My team looks to me for support and guidance so I do everything in my power to stay positive and be the best manager that I can be for them, no matter what kind of obstacles that I face during the day.
What advice would you give to women who may be interested in joining this field?
This is a great field to pursue a career in because it is constantly growing and it's endless learning. I learn something new almost every day.