Women in Millwork: Meet Holly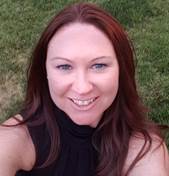 What made you decide to go into the millwork industry?
I have a passion for home decoration and the industry seemed fitting.
In a few words, describe what you do.
I work with Windsor's distributors to process their orders, answer any questions they may have, and ensure they have the best possible experience with our company.
Describe a typical day on the job.
A typical day for me starts with reviewing the previous day's order entry volume and ensuring our manufacturing plant can accommodate what was entered in a specific amount of time. I interact with the inside sales representatives throughout the day with ordering product along with answering questions our distributors have. I review custom product requests with other functional areas within the company and provide quotes back to our customers. I also attend daily production meetings to review orders scheduled to load and ship that day.
What do you love most about your job?
I love interacting with people and solving customers' problems!
What is your biggest career accomplishment to date?
My biggest accomplishment would be providing a positive work environment for my team and helping them meet their goals.
What do you like to do when you're not working?
I enjoy spending time with my family, traveling, gardening, watching movies and reading.
What are some of the challenges of working in this industry?
This is a male dominated industry, and I find it can be challenging at times to prove yourself and earn respect as a woman.
What advice would you give to women who may be interested in joining this field?
Prepare yourself to be challenged! Be assertive and stand your ground. Don't be afraid to speak your mind but maintain a professional attitude at all times and always treat others the way you want to be treated.