Women in Millwork: Meet Catherine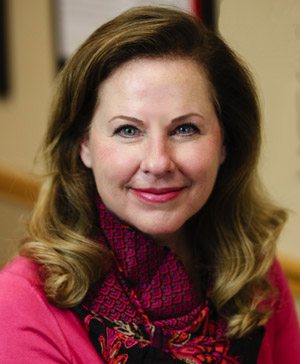 What made you decide to go into the millwork industry?
I have always enjoyed architecture, residential construction, home planning and interior design. I have been in the industry for 15 years.
Can you describe a typical day on the job?
I oversee the creation and production of the company's marketing efforts including public relations, advertising, website, social media, merchandising, literature and sales tools.
What do you love most about your job?
Being responsible for a variety of projects makes every day exciting and different. I enjoy the challenge of each new project and the sense of accomplishment when it's completed.
What is your biggest career accomplishment to date?
Seeing the expansion of our marketing efforts and the transformation of our marketing collateral that has occurred over the past 15 years. It's exciting to see the improved brand recognition and elevated brand reputation that the entire company has worked so hard to build.
What do you like to do in your spare time?
Travel, art history, painting and illustration, bicycling, playing with my granddaughters and walking my dog.
What are some of the challenges of working in this industry?
Learning the how's and why's of our product construction has been more challenging than I imagined. Before entering this industry, I had no idea there were so many different types of windows and patio doors. I had no idea of the amount of engineering detail that goes into building each one of these products. It has given me an entirely new appreciation for the knowledge and skill that is required to construct a home.
What advice would you give to women who may be interested in joining this field?
Toughen up, Buttercup!