Women in Millwork: Meet Anne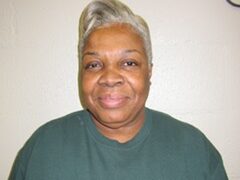 How long have you been in the millwork industry?
22 years
What made you initially decide to go into the millwork industry?
After hearing that Woodgrain made all of the trim materials for many mobile home manufacturers, I decided to give it a try.
In a few words, describe what you do.
I set up the cartridges for all of the profiles to be run every day. The machine I operate wraps a laminate around trim boards.
Describe a typical day on the job.
Get the machine set up, start running material, make adjustments as needed and run all orders as scheduled.
What do you love most about your job?
Meeting new employees and helping others.
What is your biggest career accomplishment to date?
Learning to run Profile 360 wrap.
What do you like to do in your spare time?
Rest and travel.
What are some of the challenges of working in this industry?
Learning new and different profiles.
What advice would you give to women who may be interested in joining this field?
Don't be afraid to take control so you can learn.