Windsor's Pinnacle Clad Windows & Doors
Our top-of-the-line Pinnacle Clad windows and doors offer a large selection of styles and shapes. The exterior comes in either a primed wood or low-maintenance extruded aluminum cladding in seven standard colors, 30 feature colors or 7 anodize finishes. Custom color matching is also available.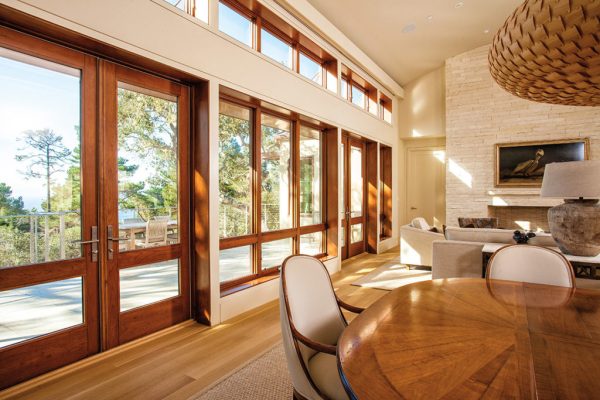 The wood interiors of the Pinnacle product lines are made from the finest select pine – specially treated for long life. You may select from our Vertical Grain Fir, which ranges in natural colors from bright white to a rich rose. Or, we also offer an attractive Natural Alder that has wood tones spanning from a golden honey to handsome reddish brown. These exquisite woods will be a complement to any home's décor for years to come.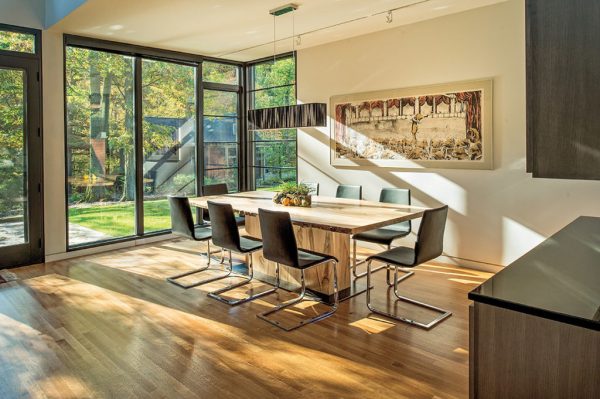 Pinnacle Select is an elite product line constructed from enhanced components that provide unsurpassed performance. DP Ratings ranging from 50 up to 70 are some of the most impressive in the industry. Select products are currently offered in casements (vented and fixed) picture, transom, and awning. This line features a unique push-out style casement and awning as well as a retractable screen option.
Pinnacle patio doors come in a variety of sizes in swinging or sliding and are known for their strength, quality, and aesthetics. They are easy to operate, and our heavy-duty weatherstripping will ensure your patio doors will be ready for the changing seasons.
Visit windorwindows.com to learn more about our Pinnacle Clad Windows and Doors.