Who is Woodgrain?
Welcome to the We Are Woodgrain blog!
Maybe you're a customer, partner, employee, friend or other member of the Woodgrain family. Whatever your relation, I welcome you here.
We are a strong company today because of great relationships. This blog is a place for us to engage with you, our extended family. Our goal is to create a place rich with dialogue where we share ideas, provide updates and feel inspired. Through this blog, we'll extend our conversations and our brand – in a new way.
As I start this new chapter with the Woodgrain blog, I can't help but think that 55 years ago, we were a small moulding mill in the town of Cedar City, Utah. Now we have dozens of locations and 3,000 associates spanning world wide. We've also expanded our service offering to include doors, door components, windows, and a variety of products for your horses and pets.
But some things, like our core values, remain the same. Whether you're new to Woodgrain or a loyal friend, I'd like to tell you why I'm proud to be a member of the Woodgrain family.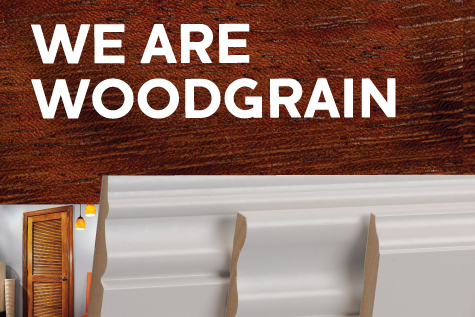 We are Woodgrain. We value:
Integrity. We hold ourselves to a high moral standard with virtue at our core. This standard continues to be the key driver of our success.
Servant Leadership. We aim to do what's best for our company and the greater good. We are environmental stewards, using and reusing raw materials throughout our product offering.
Respect for People. After 55 years in business, we're proud to be family-owned. We see our employees and customers as part of our family, and believe they should be treated with the same care and attention.
Continuous Improvement. As our company grows, we continuously seek new ways to improve ourselves while delivering quality products. We provide the best selection at the lowest total cost of ownership.
Exceeding Customer Expectations. The products we offer and people we serve are diverse, but our commitment to our customers is the same. From homeowners to pet owners to builders, we offer practical solutions that beautify homes. We aim to provide the best experience to every customer, every time.
I look forward to launching the next step in Woodgrain's history with you on this blog. Please feel free to introduce yourself in the comments section below.