What Are Moulding Build-Ups?
Whether you want to add a subtle design upgrade to your room or completely redesign your space, here are some ways that you can achieve the perfect look with a moulding build-up.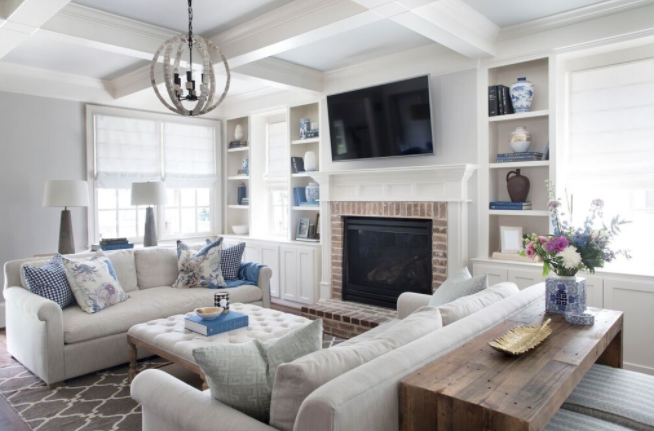 Crown Moulding Build-Up
If you're looking to add elegance and a touch of formality to your space, a crown moulding build-up is a great option. This interior trim is installed where the ceiling and the walls meet.
Installing a crown moulding build-up can be a bit challenging. However, with Ledgendary™ Crown by Woodgrain, you can now install a gorgeous crown moulding build-up quicker and easier than ever before. Our patent-pending design allows crown moulding to sit directly on the wall cleat to hold it at the perfect angle for stress-free build-up installation. Check out this step-by-step installation video to find out more.
Baseboard Build-Up
A baseboard build-up is a subtle way to add extra depth to any space. This simple upgrade looks great and doesn't require a lot of design work. You don't even have to fully redesign your baseboard. You can keep the original baseboard moulding and simply add additional strips of decorative moulding on top. Check out this short video clip to see an example of a baseboard build-up.
Coffered Ceiling Build-Up
A coffered ceiling build-up is a really elegant way to add dimension to any room. This type of build-up combines multiple pieces of moulding to create a grid of squares with beams. A coffered ceiling build-up easily turns a plain room into a truly eye-catching space. Check out this blog by This Old House to get tips on installing your own coffered ceiling build-up.

Chair Rail Build-Up
You can create a truly custom look for your dining room (or any space you want) by combining multiple pieces of moulding into a chair rail build-up. Chair rail was originally designed to protect the walls from being damaged by furniture. Now, chair rail is typically used as a decorative divider to differentiate between paint color, wallpaper or wainscoting. Take a look at this short video to get an idea of what a chair rail build-up entails.

Woodgrain Millwork offers a large variety of moulding products to help you create a one-on-a-kind build-up. You can check out our full list of moulding options here. You can also find our moulding at The Home Depot.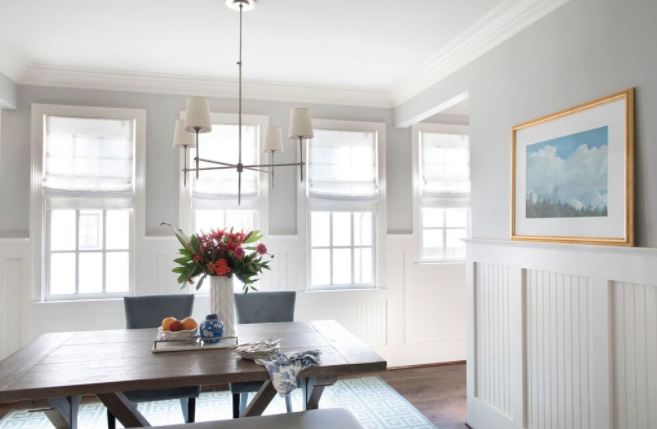 Do you have recommendations for creating a moulding build-up? Have you recently added a moulding build-up to your home? Let us know by tagging Woodgrain on Facebook, Twitter or Instagram. We would love to see how your project turns out.