Wash the Day Away: Three Inspiring Outdoor Shower Ideas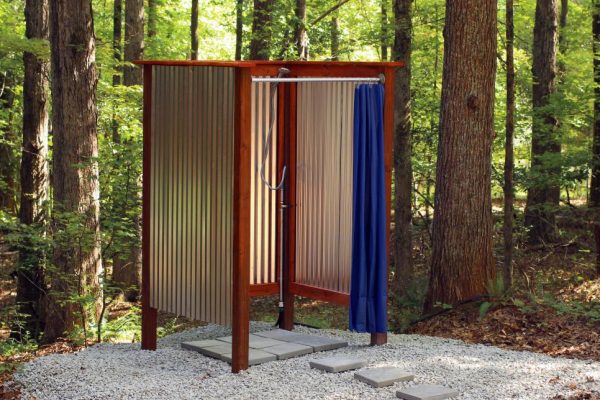 Trendy Tin
Become one with nature with this backyard alfresco. Clad with panels of corrugated metal roofing and redwood, this shower away from home is a quick way to rinse off after a day of yardwork or a dip in the pool. With a little DIY magic, this outdoor shower highlighted on HGTV is made from a few basic parts and easy plumbing assembly.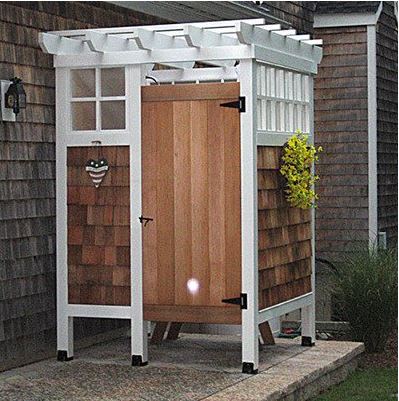 Wooden Wonder
Reminiscent of a cedar shake home, this outdoor shower featured on Bob Vila is filled with amazing architectural features. The wooden shingles provide a rustic feel to the traditional style shower. We also love how the windows and pergola add natural light to the space. The barn-style door is the finishing touch that ties this farmhouse-inspired design together.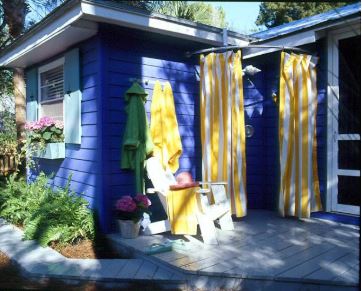 Beachside Beauty
Bursting with character and ingenuity, this outdoor shower featured on Coastal Living is the perfect extension of its bright blue bungalow. This open air nook is reminiscent of a beachside shower, with a curtain for added privacy. An underrated yet very cool feature is the curved shower rod. The rod is actually a repurposed boat bow, giving the space some breathing room while paying tribute to the sea. Another neat upcycled feature is the shower head made from a large seashell.
Check us out on Pinterest for more outdoor shower ideas.