Wallpaper and Moulding: The Perfect Combination
Floral Elegance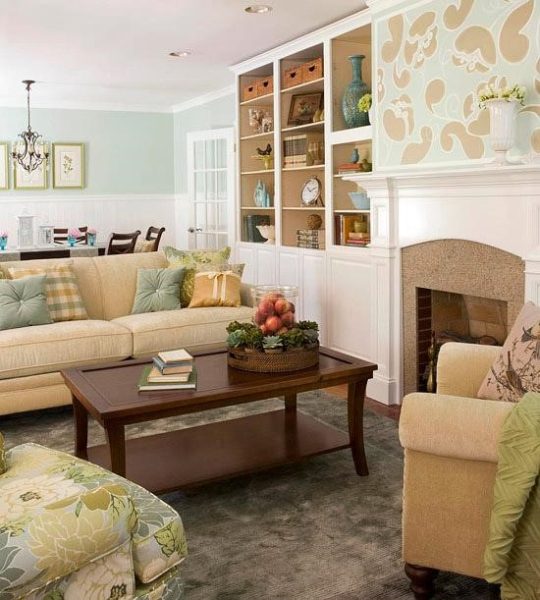 We love the fresh look of this Chanel-styled vanity room highlighted on Architectural Digest. The decor — with pops of rose gold, pink, white and brown — accentuates the hues within the wallpaper while the delicate crown moulding design complements the intricate lines in the wallpaper design. Like a work of art, the panel moulding beautifully frames the wallpaper to create a visually stunning masterpiece.
Abstract Appeal
Better Homes and Gardens shows us how a small amount of wallpaper can completely transform a space. Take a look at how the geometric wallpaper and floral print chair play off each other's patterns, adding excitement to the room. The fireplace moulding creates much needed balance, making the wild wallpaper an essential focal point.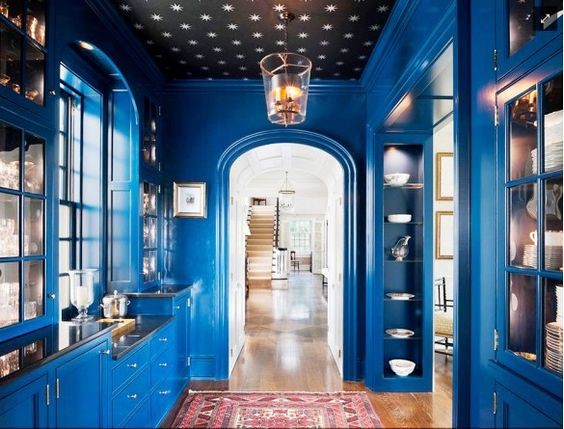 Celestial Dream
Shine bright like a star with this fusion of wallpapered ceiling and moulding featured on Houzz. The black and white constellation-themed wallpaper calms the space like a warm, celestial blanket. At the same time, the electric blue walls are a punch of energy that pop against the antique dishware and patterned rug. This combination of new with old and subdued with bold are what makes this room really shine.
Looking for more wallpaper and moulding ideas? Check out our Pinterest board.
We would love to hear about your moulding and wallpaper pairings. Tag us on Facebook, Instagram or Pinterest to share your inspiration.