Vacation Inspiration: Coastal Cottages and Beach Bungalows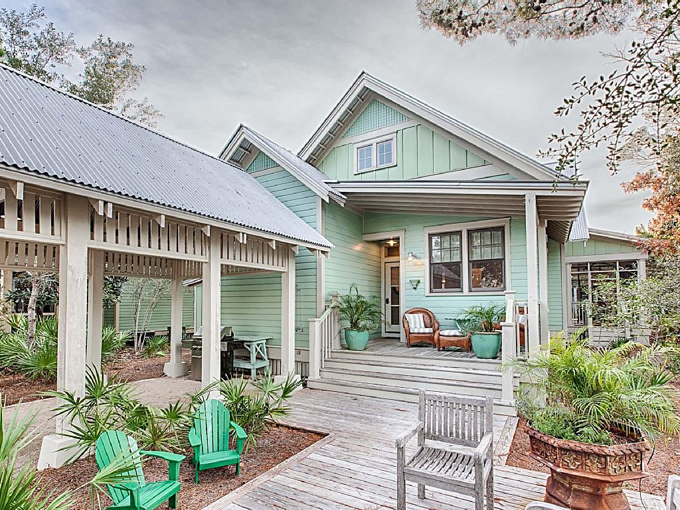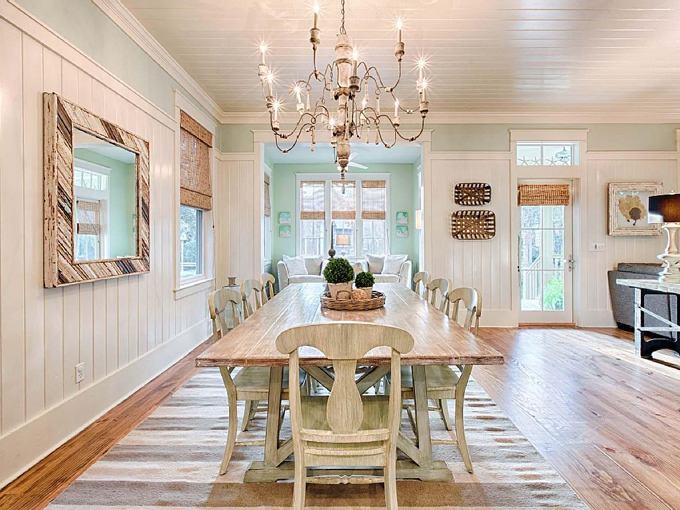 Turquoise Paradise
This Florida house is turquoise inside and out. Interior touches, like the white moulding and vertical paneling in the dining room, mirror exterior features to create a consistent theme. Light, salty woods outside complement the soft turquoise cladding beautifully, while the boardwalk-inspired back patio creates a perfect place for barbecues, picnics or just lounging in the sun. The pergola over the patio is a great touch, too, providing some much needed shade on hot summer days.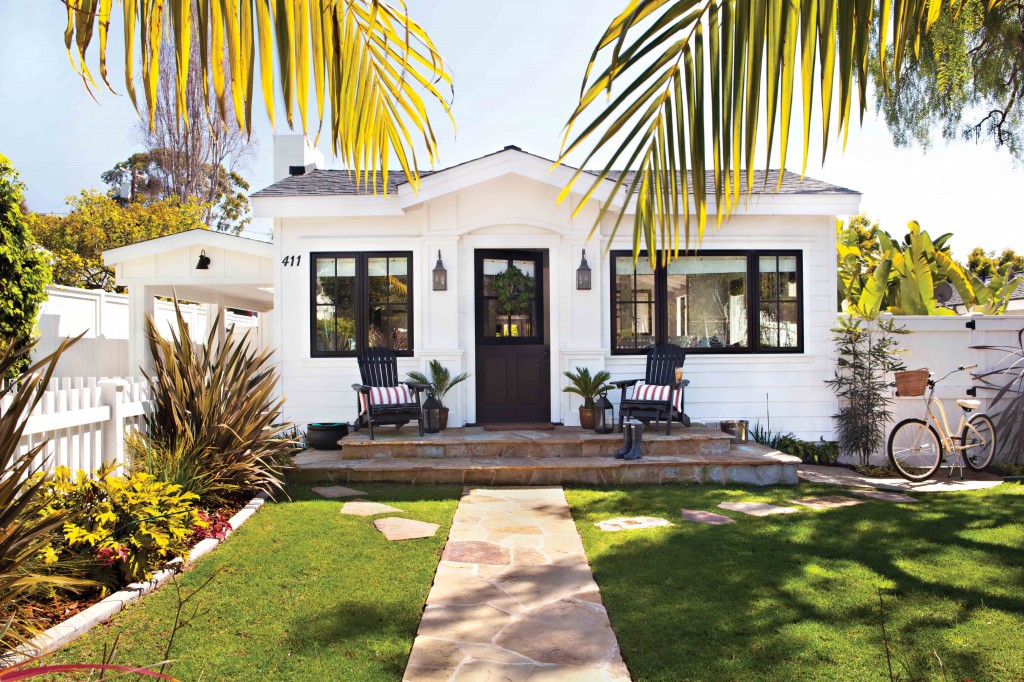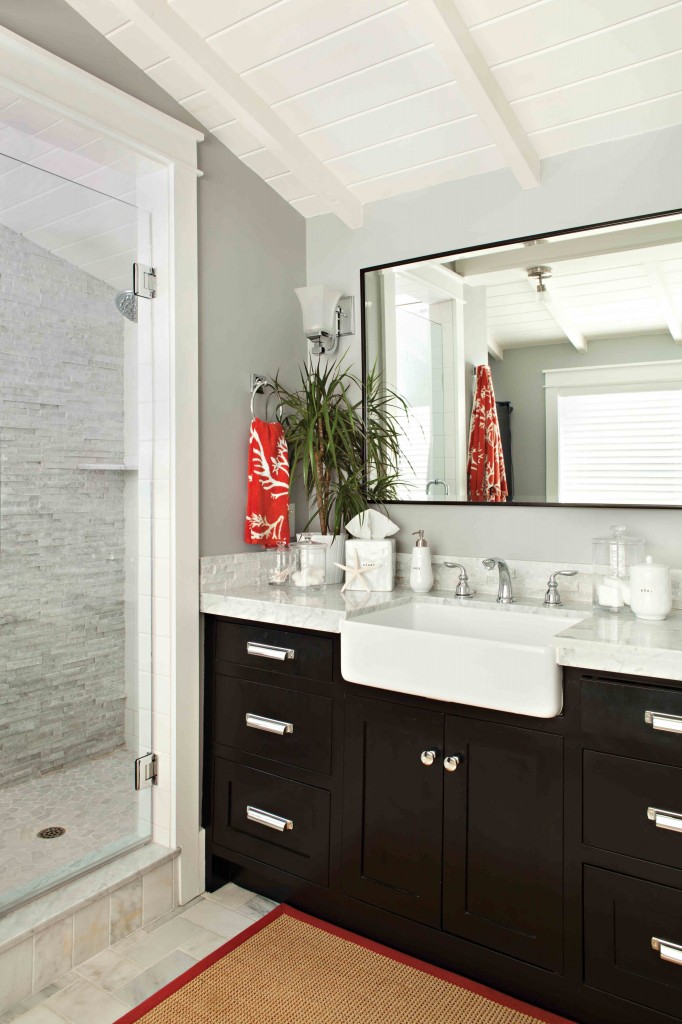 Light and Dark
We love this modern take on a classic California Craftsman-style home, featured in Cottages & Bungalows. The white exterior balances gorgeous dark accents, allowing the lush greens of the grass and palm trees to bring a tropical flavor to the scene. Inside, moulding around doorways and the walk-in shower add sophistication and charm. Adding Craftsman accents to your home is one way to increase visual interest for otherwise bare walls. Check out our blogs on framing mirrors and doors to learn how!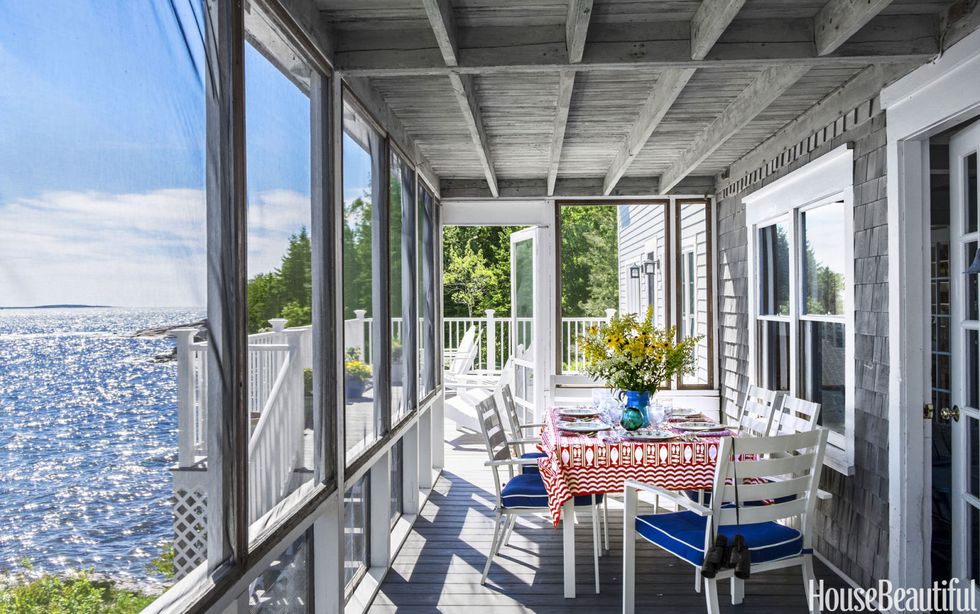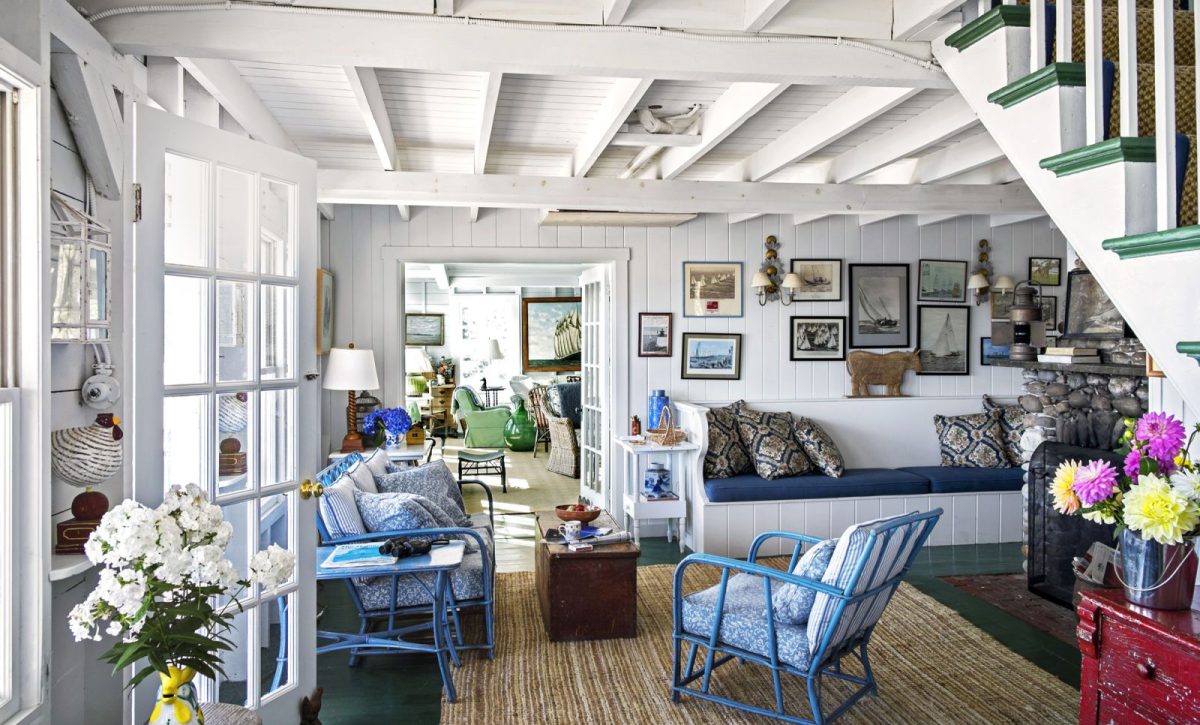 Northern Lights
Maine can get cold, but the aesthetic of this gorgeous coastal cottage is far from chilly. The glass doors and pure white paneling on the walls and ceiling provide an airiness in contrast to the dark green floor, which grounds the whole look. Pops of color from the green moulding on the stairs, the wall art and blue furniture are perfect, and create a visual narrative with the cushions on the porch chairs outside. Plus, that stone fireplace would keep this place cozy all year round.
Want more vacation vibes? We do, too! Tag us on Facebook or Instagram to show us your dream beach bungalows and cottages, and check out our pinboard for more beachside beauties.