Industrial Interior Design for Beginners
Perfect for homes, studio apartments and office spaces, industrial interior design is one of the most requested design styles of the year. It combines rustic elements with structured pieces, and when done correctly, brings a modern and edgy look to any space.
Industrial design is all about incorporating raw, unfinished pieces in a way that makes your home look chic rather than sloppy.
Confused? Don't worry – we'll walk you through 4 key elements of industrial design and how you can achieve a stylish industrial look.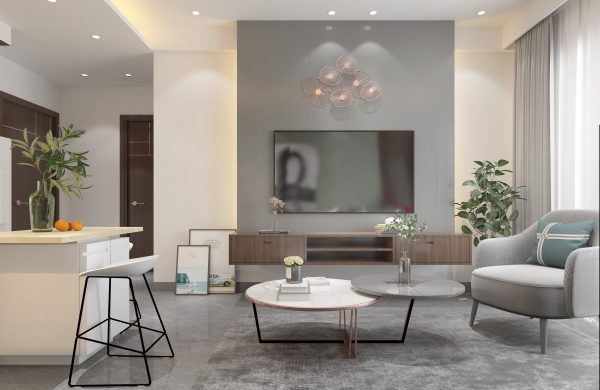 Choose pieces with black metal elements.
Not everyone can have exposed pipes or beams in their home, and that's okay! You can easily achieve an industrial look by choosing furniture with black metal elements, such as black metal table legs, chair legs, light fixtures and even picture frames. Black metal has an unfinished, yet structured appearance and looks even better when paired with textured wood or concrete floors.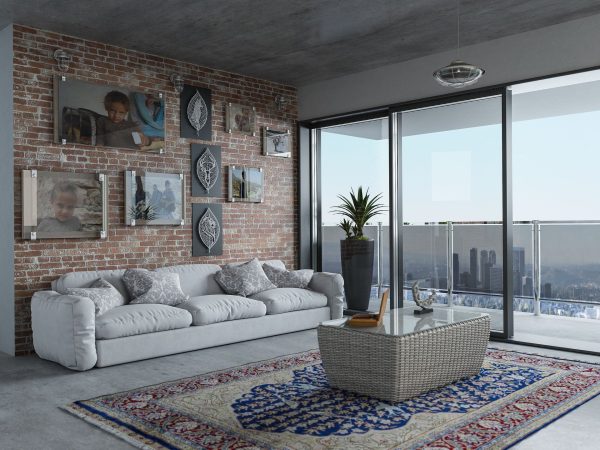 Play with rustic textures.
Adding a brick wall will instantly give your room an industrial feel. It's a staple in industrial design because of its old-school, unfinished appearance, and you can easily mimic the look with brick wallpaper if installing brick is a difficult option for you.
You can also add other rustic textural elements, such as decorative rugs or 3D wall art. This helps our room look more inviting, and prevents your space from looking too empty.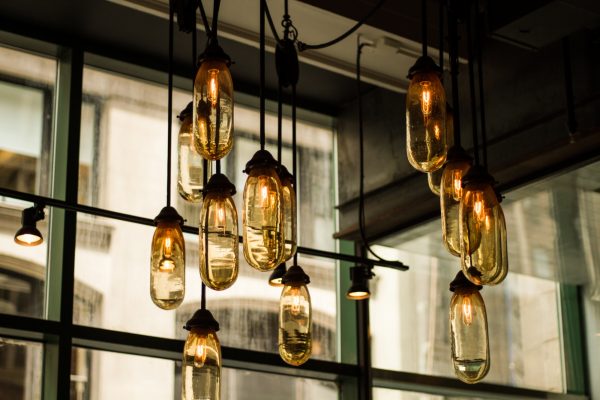 Warm lighting is key.
You may have noticed exposed light bulbs finding its way into your local furniture store or Instagram feed. These are perfect for achieving that raw, edgy look that makes industrial interior design so unique, but the key here is you should opt for warm-toned light bulbs. Warm lighting is essential, as it creates a homey feel and lessens the harshness of metal decor.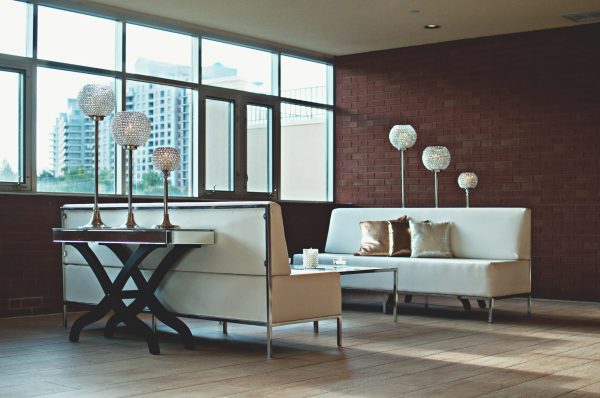 Just have fun with it!
The beauty of industrial interior design is that it doesn't have to be perfect. In fact, you shouldn't take it too seriously. Adding your own spin will make your space that much more unique and personal.
What do you think of the industrial interior design trend? Do you see yourself incorporating industrial elements into your home?
Let us know in the comments below and tag us in your pictures on Instagram, Pinterest and Facebook!