Timberland Wood Pellets
Here at Woodgrain, sustainability is extremely important to us, which is why we are committed to using over 99% of the wood fiber processed in some form.  We use every aspect of the wood we harvest ensuring that nothing goes to waste. This not only helps our bottom line, but it leaves a lasting impact on the place we call home. The residuals of the manufacturing process (sawdust and wood fibers) are used for our Timberland Heating Pellets. They are produced in both Fruitland, Idaho and Lenoir, North Carolina. We are proud to make our products here in the USA.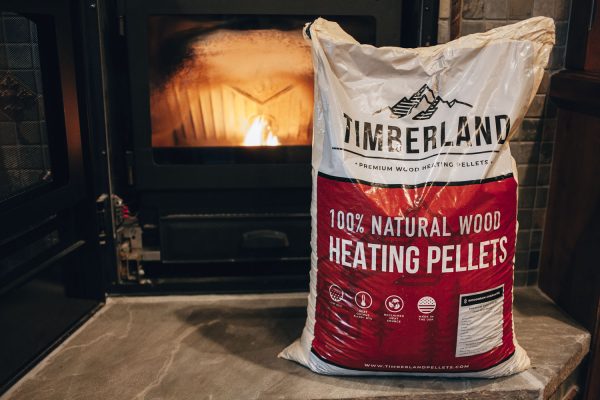 What are Timberland Wood Pellets and how are they used?
Technically wood pellets are "densified biomass fuel." Biomass means they are created from living things, which in this case is wood fiber. Heat and pressure are applied to the wood fibers to create the pellets. They are used as a combustible heat source in pellet stoves. Using wood pellets to heat your home is significantly cheaper than the alternatives like oil, electric, and propane, cutting costs by nearly half.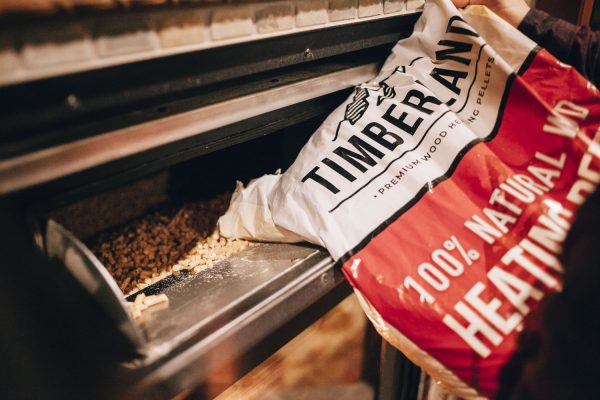 Benefits of Timberland Wood Pellets
Timberland Heating Pellets offer environmentally friendly and cost-effective products to heat your home or business. There are many other benefits to using Timberland Heating Pellets over other brands, including:
Low Ash – Timberland pellets are engineered to produce low ash for less clean up.
High Heat Output – Our pellets have a very high heat output of 8,400+ BTU (British Thermal Unit).
Reclaimed Heat Source – Timberland Pellets are a reclaimed heat source and the most environmentally friendly way of heating. 100% of the heating pellet wood fibers are created from reclaimed by-product.