A Beach Home with Spectacular Views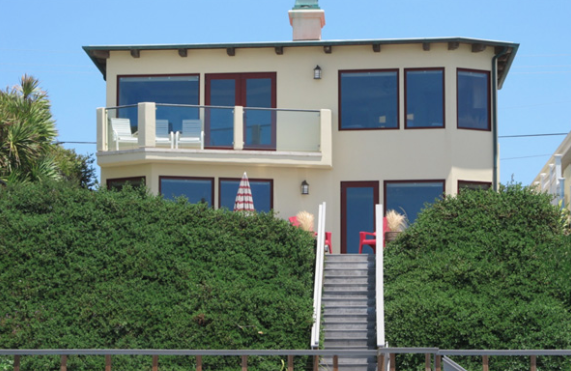 About the project
The home was designed and built by Larry Franklin Construction of Morro Bay, California. As both the builder and the designer, Mr. Franklin was in complete control of the materials used in this project. He wanted the look of old, distressed wood on the interior. However, he also wanted a low maintenance exterior product that would stand up to the elements as this home is only 50 yards from the Pacific Ocean.
Why Windsor Windows?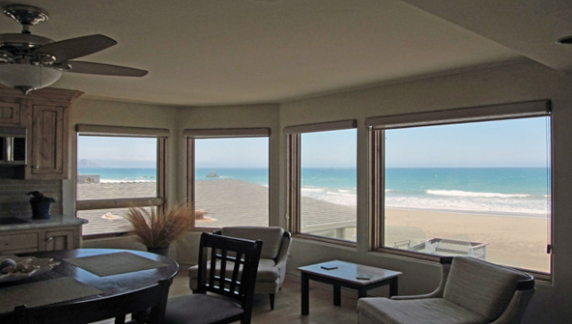 Mr. Franklin chose Windsor Windows' Natural Alder interior windows with an extruded aluminum exterior. The Natural Alder allowed the builder to distress the wood and apply a finish to the Alder, giving the finished product an aged appearance. As another design requirement, Mr. Franklin did not want to use casing on the interior of the windows. Windsor was able to help him out by kerfing the interior jambs so a bull nose wall return could be utilized. This helped to create the nice clean lines he desired, yet still showcase the warm interior wood finish of the windows.
More than 20 windows were strategically placed to capture the view from both upstairs and downstairs. The iconic Morro Rock is visible to the south along with an endless view of the beach and shoreline. All 15 casement or awning windows provide access to the cool ocean breeze and the sound of the crashing surf. Additionally, four patio doors grant access to the private balconies and patios that surround this beach getaway.
Learn more about Windsor Windows here.