Summer Lovin' These 3 Outdoor Living Spaces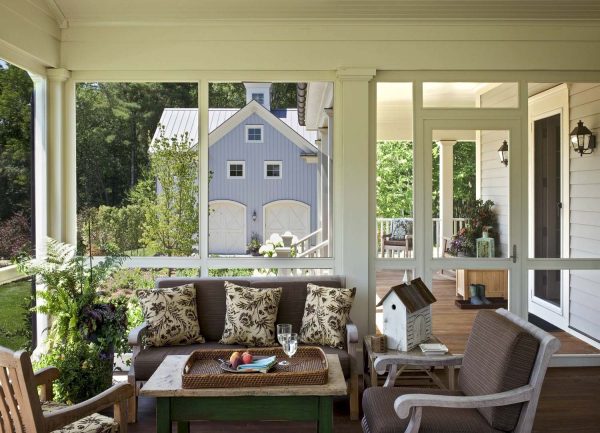 Calm and Cool Screened-In Porch
If it's too hot to gather outside, you can still relish the outdoors inside a screened-in porch. This porch, featured on One Kindesign provides the ideal solution to enjoy the season without overheating. Architectural characteristics such as the moulding attached to columns create a stately, polished look. We love how the wainscoting on the ceiling enriches the room and highlights the traditional appeal.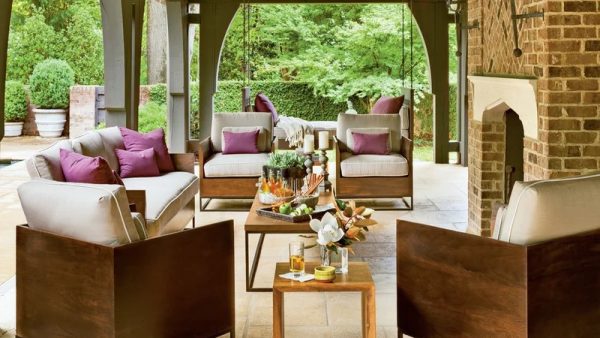 Polished and Posh Porch
Countryside design with a sophisticated touch may be the best way to describe this backyard patio showcased on Southern Living. Purple accent pillows paired with wood, metal and stone create a modern, yet cozy, look and feel. A moulding-accented fireplace adds architectural interest to the rustic brick. The furniture arrangement within the arched columns completes the elegant feel.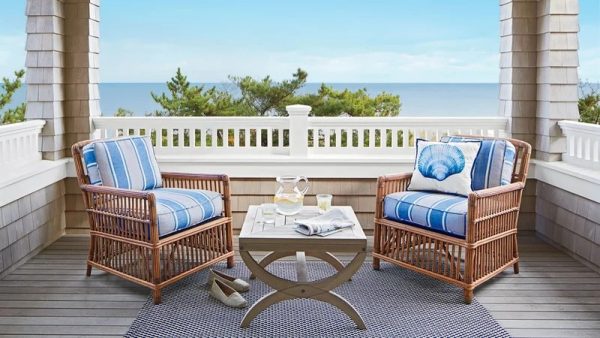 Blissful Beachside Patio
What better way to relax than to have a cold glass of lemonade on a seaside patio? Coastal Living shows us how the moulding details along the railings perfectly frame this beachside beauty. The blanched wooden siding and flooring create a natural look that preserves the charm of the space.
Want more outdoor living space ideas? Check out our Pinterest board.
If you decide to create or remodel your outdoor space, we would love to see your ideas. Make sure to tag us in your post on Facebook, Instagram or Pinterest.