Spring Cleaning Part 2: How to Clean Your Doors
From your front door to your pantry to your shower doors, we've got all the cleaning hacks you need to make your doors sparkle this spring.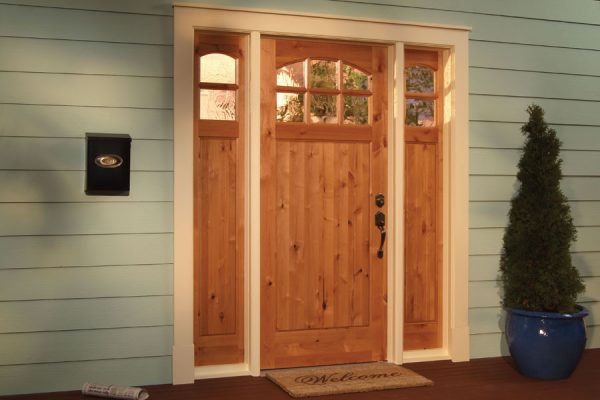 Front Door
Your front door is likely the dirtiest one in your home, yet, it's the most important door to keep clean because it's the first thing guests see when they come to visit. Here's how to get started:
Gently dust the door to get rid of loose dust and dirt. You can do this either with a soft rag, duster or vacuum that has a nozzle attachment.

Mix equal parts water with gentle dish soap or vinegar and lightly scrub the door using a soft sponge or cloth. If the door is wood, make sure to wipe the door in the direction of the grain.

Dry with a heavy duty paper towel or dry cloth.

Clean your door fixtures using commercial cleaner. If you have brass door handles, you can mix ½ cup of vinegar with 2 tablespoons of salt. Dab the mixture on the fixture with a sponge and let it sit for 15 minutes before wiping off with a cloth.
If your front door is stained wood, you can use furniture wax or polish to wipe down the door for an extra shiny finish. Just make sure to wipe off all the polish when you're done.
If your front door is painted, make sure to dilute your soap mixture by adding more water as to not strip off the color during the cleaning process.
If your front door has glass accents, you can clean with a mixture of water and vinegar and either squeegee dry or wipe dry with a cloth.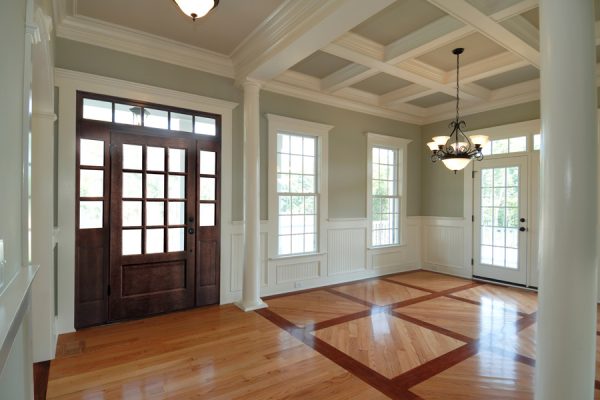 Glass Doors
If you have glass doors in your home, you can easily tell when they are dirty. To clean these doors you'll want to do the following:
Step 1: Dust and remove loose dirt from your doors.
Step 2: Spray the glass with your favorite cleaning solution and scrub with a sponge to remove debris. You can also make your own glass cleaner by mixing 1 teaspoon liquid detergent, 6 tablespoons white vinegar and 4 cups of water. If the door isn't very dirty you can simply wipe down both sides of the glass with paper towels instead of a sponge.
Step 3: Towel dry the glass in a circular motion or use a squeegee to remove the water so that it doesn't leave water marks.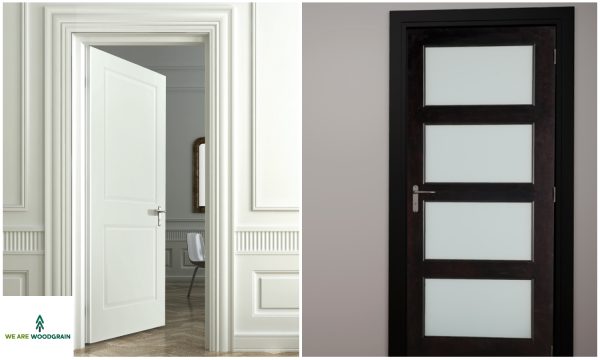 Interior Doors
It may seem daunting to clean your interior doors, especially the ones you use the most often like your pantry or bedroom doors, but it's really quite simple.
Dust the top edge of the door frame using a duster, soft cloth or vacuum with a nozzle attachment.

Using a spot cleaner and rag, clean the frame around the door to remove smudges and fingerprints. You can also do this by mixing a bucket of warm water with soap and gently scrubbing the frame with a sponge. Dry the frame off with a soft cloth.

Wipe the door from top to bottom, including the narrow inner edges of the door, with warm, soapy water and dry completely with a soft rag.

Clean door knobs with a spray cleaner and rag. If you have brass fixtures on your door you can pick up a special brass cleaner or make your own using a ½ cup of vinegar and 2 tablespoons of salt.
If you have varnished wood interior doors, consider applying a product like Murphy's Oil Soap. Wipe down the surface of the door in the direction of the grain and then towel dry to remove the excess cleaner. This will make your doors look shiny and new.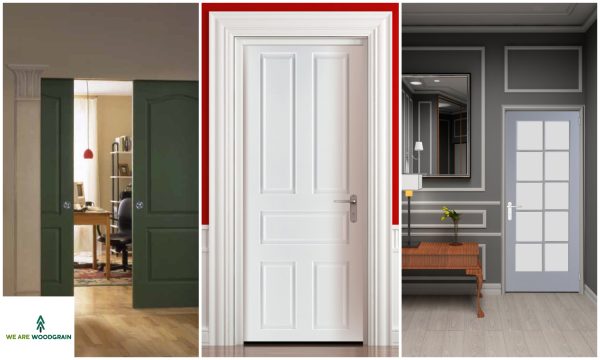 If your interior doors are painted, wipe them gently from top to bottom with a mix of warm water and soap or an all-purpose cleaner. Try cleaning a small spot before wiping the entire door to make sure that you don't remove any of the paint.
We hope that our deep cleaning tips make your spring cleaning a little bit easier. If you have any other suggestions for keeping doors clean and spotless, let us know by tagging Woodgrain on Facebook, Instagram and Pinterest.